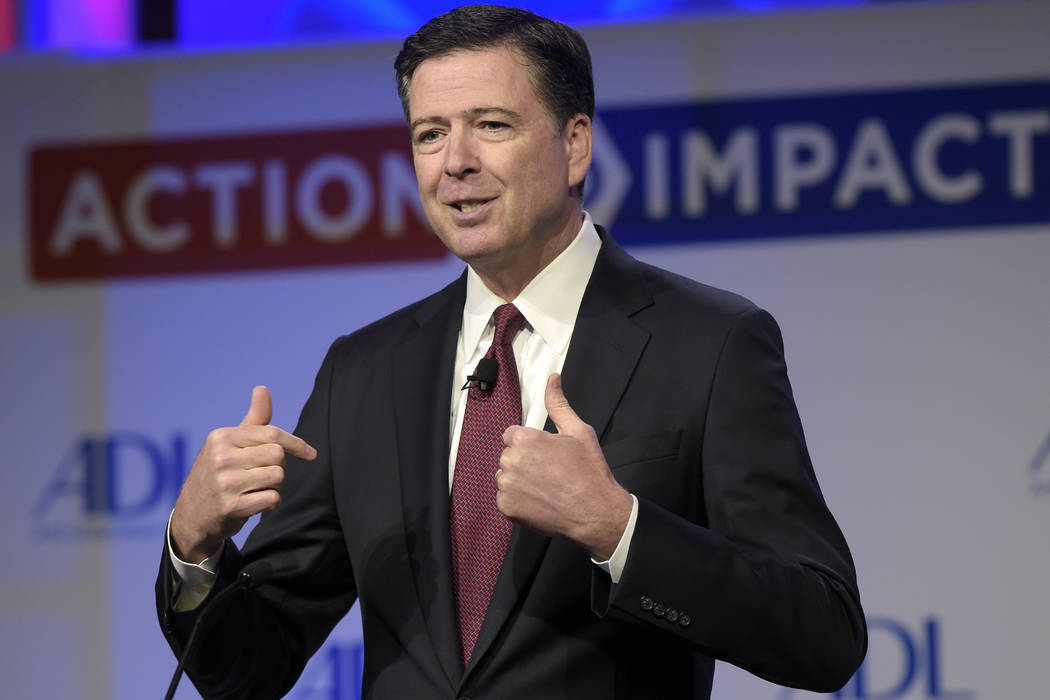 WASHINGTON — Former FBI Director James Comey has agreed to testify before the Senate intelligence committee after Memorial Day.
The committee's chairman, Sen. Richard Burr, and the ranking Democrat, Sen. Mark Warner, announced Friday that Comey will testify in an open setting before the committee. The date of the hearing has not yet been set.
Burr says the committee wants to hear from Comey on his role in the development of the U.S. intelligence agencies' assessment that Russia interfered in last year's election. He says he hopes Comey's testimony will answer some of the questions that have arisen since Comey was suddenly dismissed last week by President Donald Trump.
NYT Report
The senior Democrat on the House Oversight Committee says the panel should request White House documents related to the May 10 Oval Office meeting between President Donald Trump and Russian officials — and subpoena them if necessary.
The New York Times reported Friday that Trump told the Russians that recently fired FBI Director James Comey was a "nut job" whose ouster relieved "great pressure" on him.
Maryland Rep. Elijah Cummings called Trump's reported comment "astonishing and extremely troubling."
Cummings said the committee's GOP chairman, Utah Rep. Jason Chaffetz, "should … have his subpoena pen ready" to obtain any White House documents related to Trump's meeting with the Russian foreign minister and ambassador.
Chaffetz has scheduled a hearing on Comey's firing next Wednesday, although it's not clear if Comey will testify.
RELATED
White House official is person of interest in Russia probe
'No politician in history' treated worse, Trump says
Trump doubles down on 'witch hunt' claims, denies collusion with Russia
Trump revealed highly classified intel to Russians, officials say
Changing Comey story underscores pitfalls facing Trump's communications staff
Trump abruptly fires FBI Director James Comey