Former Nevada Sen. John Ensign divorces wife
Updated July 22, 2019 - 5:26 pm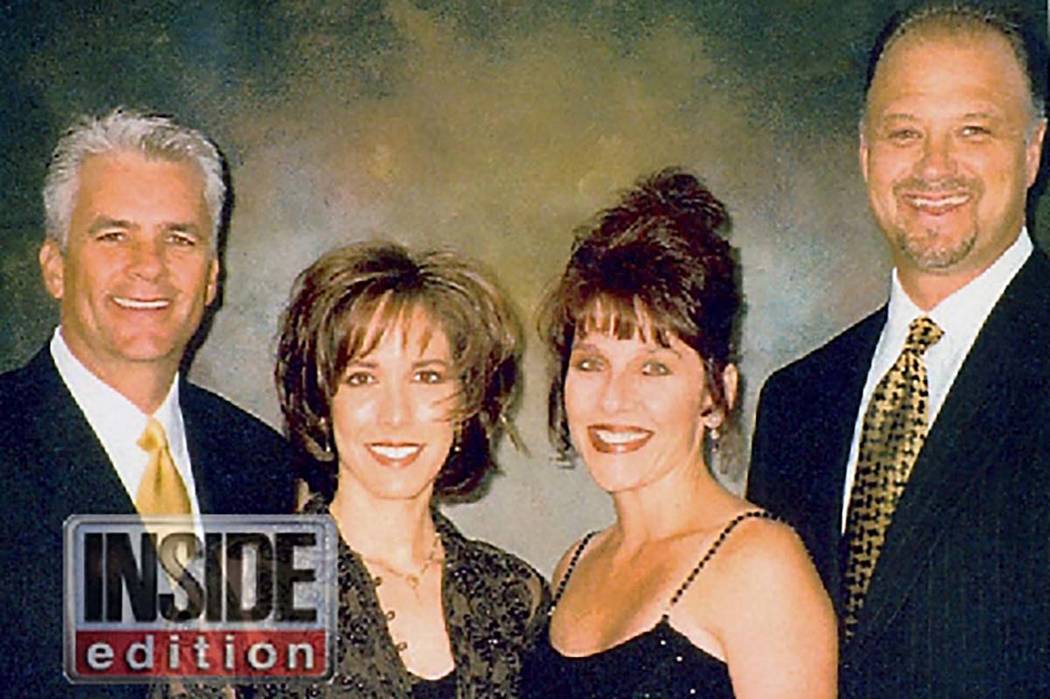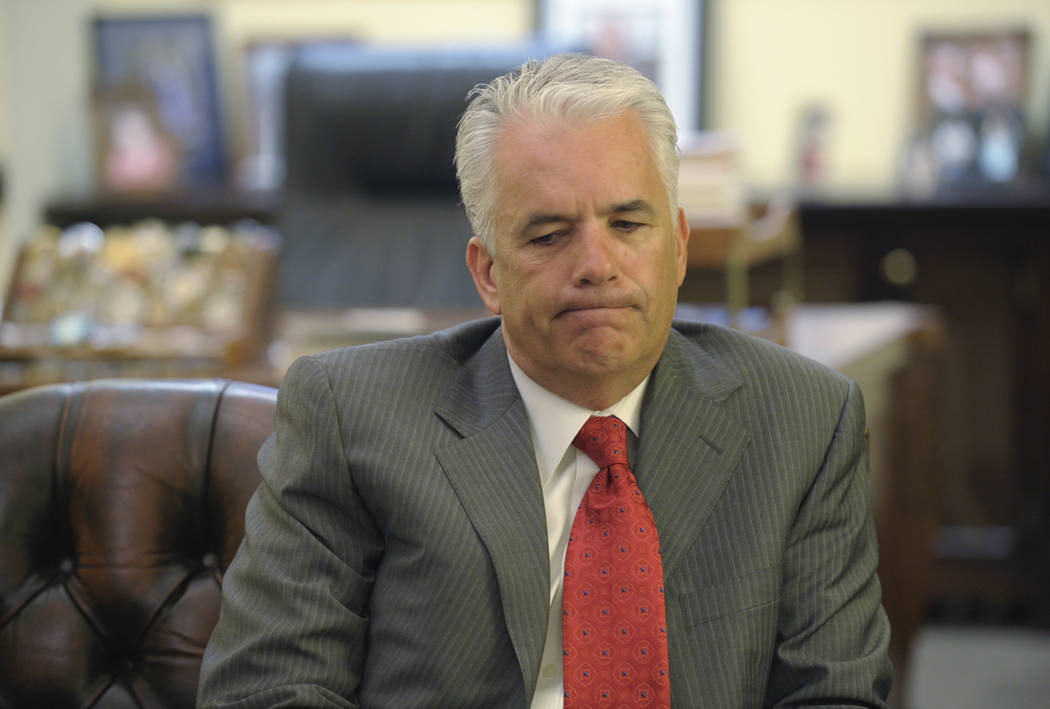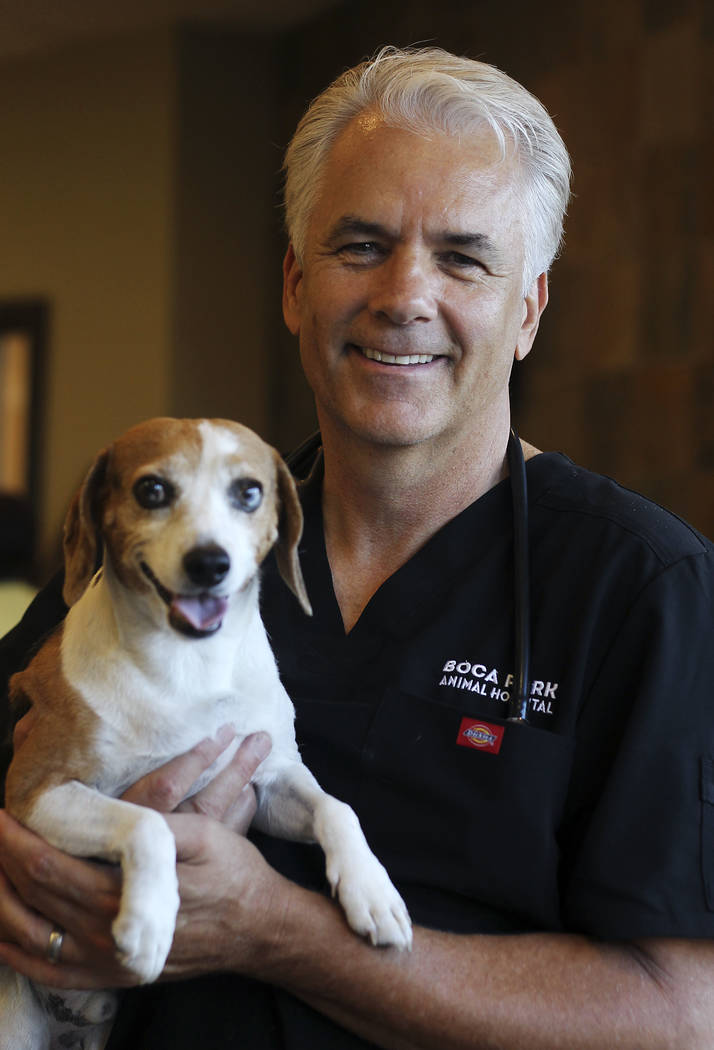 Former U.S. Sen. John Ensign, who resigned amid a Senate Ethics Committee investigation in 2011, finalized a divorce from his wife of 31 years last week.
Ensign's resignation followed a scandal stemming from an affair he had with the wife of one of his top aides. The divorce between Ensign and his wife, Darlene, was finalized on Thursday, according to court records.
Neither Ensign nor his attorney returned calls for comment. A representative at the office of Darlene Ensign's attorney said the firm was not interested in providing comment.
The court documents show that the parties agreed to the terms, including $1,500 in child support for their disabled adult son, who will continue to live with Darlene Ensign. The couple also agreed to a martial settlement agreement that was not included in the divorce case file.
Ensign was elected to Congress in 1994, defeating Democrat Rep. Jim Bilbray in a year when former House Speaker Newt Gingrich's revolution swept a more aggressive crew of GOP freshmen into the House. Ensign won re-election in 1996.
In 1998, he challenged Sen. Harry Reid and nearly defeated the veteran lawmaker in the closest election of Reid's career. (Reid won by just 401 votes statewide, according to official election results.)
Ensign won election to the Senate two years later, defeating attorney Ed Bernstein to fill the seat vacated by the retiring Sen. Richard Bryan. In 2006, Ensign turned away a challenge from Jack Carter, son of former President Jimmy Carter.
Beginning of the end
But in 2009, Ensign's political career started to unravel after revelations that he'd had an affair with Cindy Hampton, the wife of his Senate administrative aide, Doug Hampton.
Ensign fired Doug Hampton from his Senate office after the affair came to light, and Ensign's parents made a $96,000 payment to the Hampton family that Doug Hampton claimed was a severance payment but the Ensigns maintained was a gift. (Cindy Hampton worked on Ensign's campaign as a treasurer, and also lost her job.)
The Senate Ethics Committee began investigating the scandal, including whether Ensign and Hampton had conspired to violate a law that prevents former Senate aides from lobbying senators or their staffs for at least one year after they leave their jobs. Ensign made phone calls to Nevada businesses to try to line up employment for Hampton, who lobbied Ensign's office on behalf of Allegiant Airlines.
Hampton was later charged with violating the law, pleaded guilty to a misdemeanor and was placed on probation. Ensign was never charged with a crime, although he was investigated by the FBI.
Investigation leads to resignation
In March 2011, Ensign announced he would not seek re-election in 2012 because of the scandal. But he resigned in May 2011, one day before he was to give a deposition to the Senate Ethics Committee.
Carol Elder Bruce, a special counsel appointed by the committee, later wrote that there was "substantial credible evidence … to conclude that Senator Ensign engaged in violations of law and of Senate Rules." Had Ensign not resigned, Bruce added, the evidence would have "been substantial and sufficient to warrant the consideration of the sanction of expulsion" from the Senate.
Ensign's lawyers, including Washington veteran Abbe Lowell, wrote in a letter to the committee that Ensign couldn't violate the law because it only applied to former senators and staff, and that Ensign didn't intend for Hampton to lobby the Senate. (Former Republican Sen. Tom Coburn, who met with Hampton within the one-year cooling-off period, received a public letter of qualified admonition from the Ethics Committee.)
After Ensign resigned, then-Gov. Brian Sandoval appointed then-Congressman Dean Heller to fill Ensign's seat. The Hamptons divorced after the incident.
Since leaving public life, Ensign returned to his pre-political career as a veterinarian. He owns and runs the Boca Park Animal Hospital, which advertises itself on its website as a "state of the art medical center" with "five-star customer service."
Contact Blake Apgar at bapgar@reviewjournal.com or 702-387-5298. Follow @blakeapgar on Twitter. Review-Journal Politics and Government Editor Steve Sebelius contributed to this story.