House defeats 1 immigration bill, postpones vote on another
Updated June 21, 2018 - 8:31 pm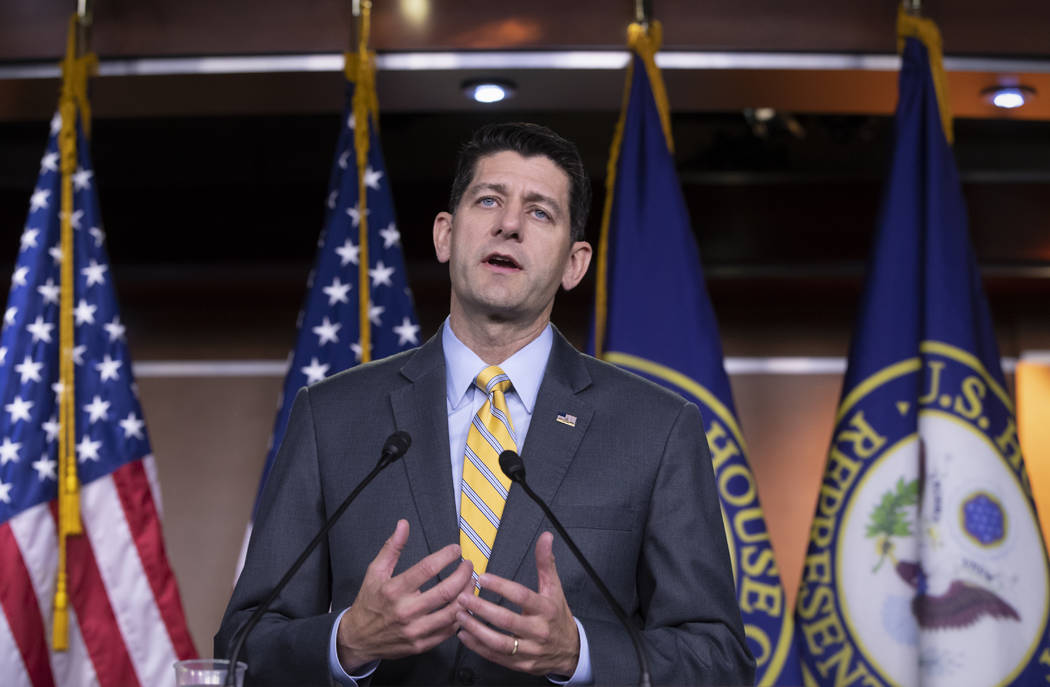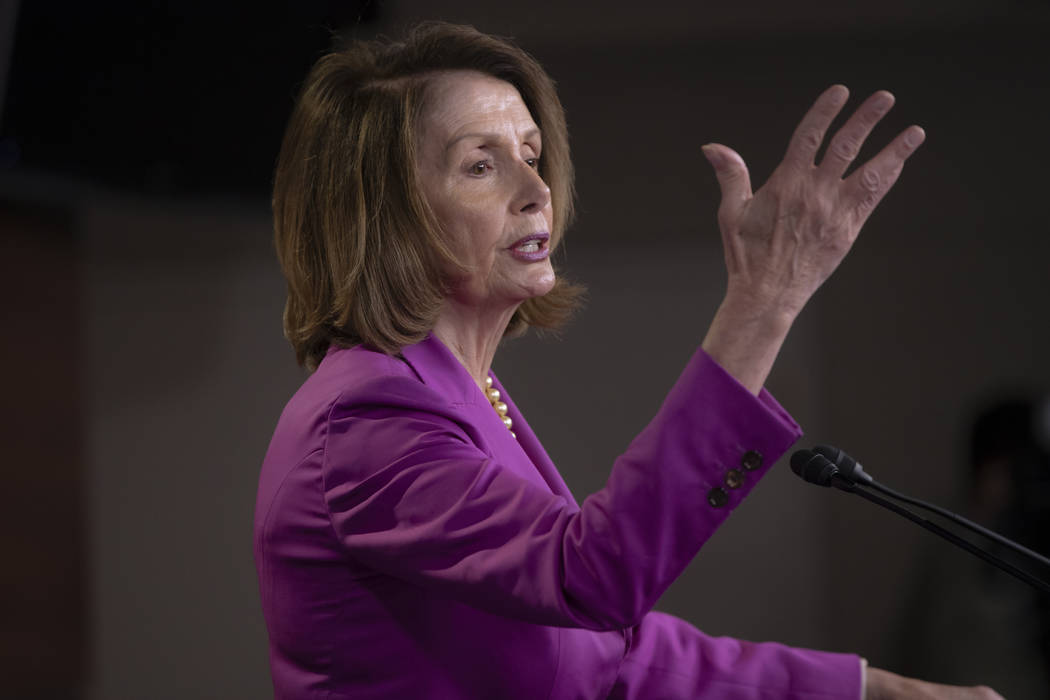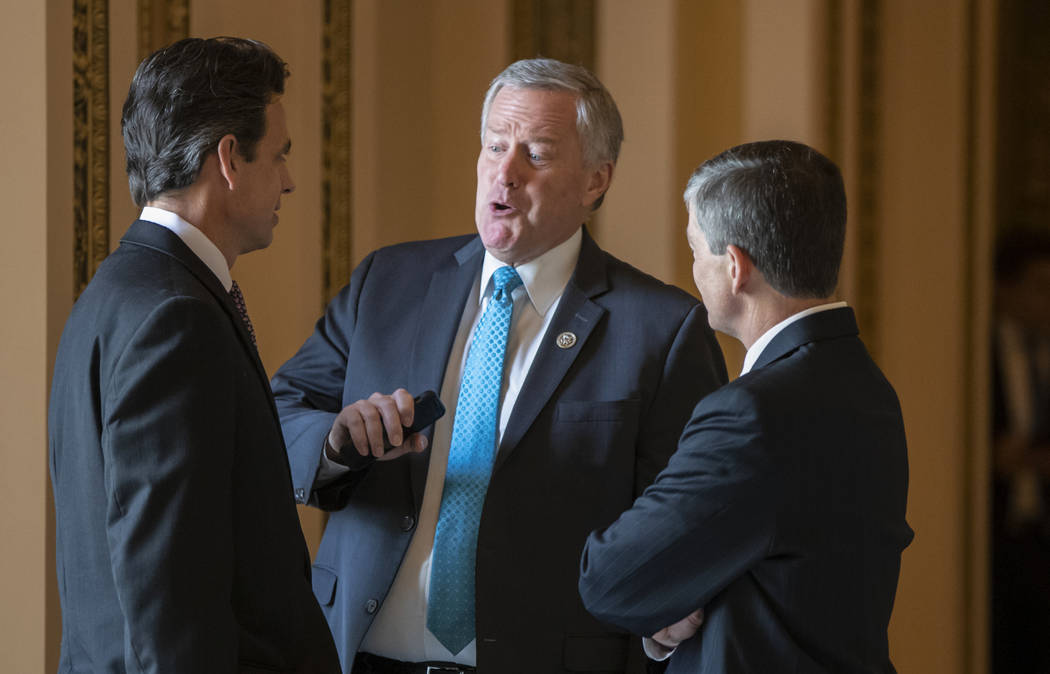 WASHINGTON — The House rejected a hard-line immigration bill Thursday and postponed a vote on a Republican compromise version the day after the Trump administration suspended the separation of children and parents on the Southwest border.
The House voted 193-231 to defeat a bill by Rep. Bob Goodlatte, R-Va., that called for strengthening border security and offered temporary protections for so-called Dreamers, immigrants brought to the country illegally as children. However, it failed to provide a path to citizenship for Dreamers sought by Democrats and moderate Republicans.
There were 41 Republicans who voted with Democrats to sink the Goodlatte bill. Nevada's congressional delegation voted along party lines, with Rep. Mark Amodei, R-Nev., voting for the bill and the state's three Democratic representatives — Dina Titus, Jacky Rosen and Ruben Kihuen — voting against.
Meanwhile, a second Republican compromise bill appeared on the brink of collapse. That bill would provide a path to citizenship for Dreamers, as well as offer a legislative remedy to keep children with parents after crossing the border without documentation, and accelerate the adjudication of those cases.
A vote on the compromise bill was abruptly postponed and rescheduled first for Friday, and then later, next week.
"We do not want children taken from their parents," House Speaker Paul Ryan, R-Wis., said before the first vote Thursday.
Ryan said Republicans tried to craft a compromise to offer protections and eventual citizenship for Dreamers, and provide a legislative fix to the family separations at the border that have been condemned by world leaders. It also contained $25 billion for a Southwest border wall.
House Minority Leader Nancy Pelosi, D-Calif., called the GOP bill "a compromise with the devil," but not a deal with Democrats.
Titus called the legislation "the dream killer bill," which also would have eliminated family-based immigration. Rosen accused Republicans of playing "partisan games" instead of working with Democrats to find a bipartisan solution.
Conservatives, moderates at odds
The compromise was crafted by Republican leaders to bridge a gap between GOP conservatives and moderates.
But even some House Republicans vented their frustration over the slapdash process that did not provide for amendments to a bill that was thrust upon members in the past 72 hours with a pep talk by President Donald Trump.
Amodei was critical of GOP leadership and said the procedure being used "represents a new low" for the legislative system. He said he voted for the Goodlatte bill because it at least would have provided temporary protection for Dreamers.
Moderate Republicans in the House forced the immigration debate to the fore by threatening to use a rare procedure known as a discharge petition to demand a vote on bipartisan legislation that did not include the president's full wall funding request.
Amodei was one of 23 Republicans who signed the discharge petition, which fell two votes short of the number needed to force a vote.
The bipartisan legislation also included measures to restore protections from deportation for undocumented immigrants under the Obama-era Deferred Action for Childhood Arrivals policy that Trump ended in September. About 14,000 immigrants in Nevada were protected from deportation by DACA.
Ryan, in a news conference before the votes, said Democrats wanted "open borders."
"We want to secure our borders," Ryan said, to keep the flow of heroin, opioids and other narcotics out of the country.
Democrats said the Republican bills offered false choices that failed to adequately address DACA and reunification of children taken from parents and kept in cagelike detention facilities.
Trump backs bill initially
Trump endorsed the compromise bill during a closed-door rally with House Republicans on Tuesday at the Capitol.
With the bill facing possible defeat, Trump distanced himself from the expected failure Thursday and appeared to throw a wrench in House GOP leaders' efforts to bridge their divisions in their caucus.
The president tweeted that any immigration bill passed by the House would die in the Senate, where Republicans hold a 51-49 majority and lack the 60 votes needed to break a filibuster.
Trump said Republican efforts were futile as long as Democrats could stop legislation from advancing in the Senate.
Meanwhile, the administration continued to scramble to modify its "zero tolerance" policy that was announced at the border in April and has led to the separation of more than 2,000 families.
After a week of aides saying only Congress, and not the president, had the authority to stop the separations, Trump came out Wednesday and signed an executive order to continue prosecutions but not separate children from their parents. Instead, families will be housed together.
While Trump continued to blame Democrats for the border policy, the administration actively sought to mitigate the fallout, sending first lady Melania Trump on an unannounced trip to the Texas border to observe a detention facility.
Even though Trump moved to reverse the action, lawmakers still are seeking a permanent legislative remedy.
Republican leaders spent Thursday evening trying to shore up votes for their compromise bill that Democrats are loathe to support.
The Senate is expected to move soon on narrow legislation dealing with just the separation of families at the border.
Contact Gary Martin at gmartin@reviewjournal.com or 202-662-7390. Follow @garymartindc on Twitter.