House GOP leaders launch new investigations into Clinton, Russia
October 24, 2017 - 5:27 pm
Updated October 24, 2017 - 7:35 pm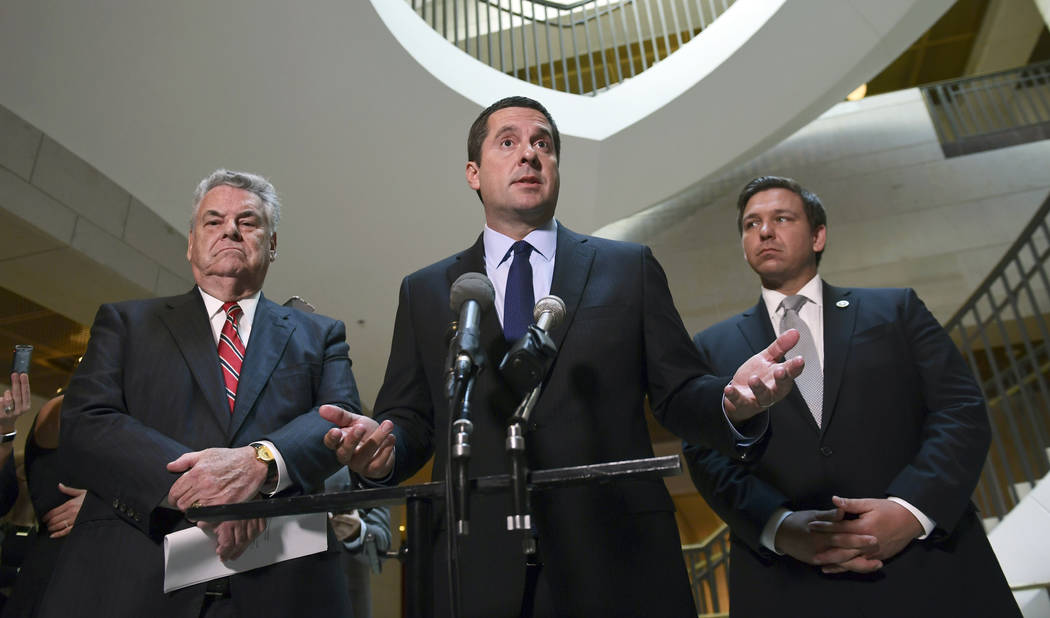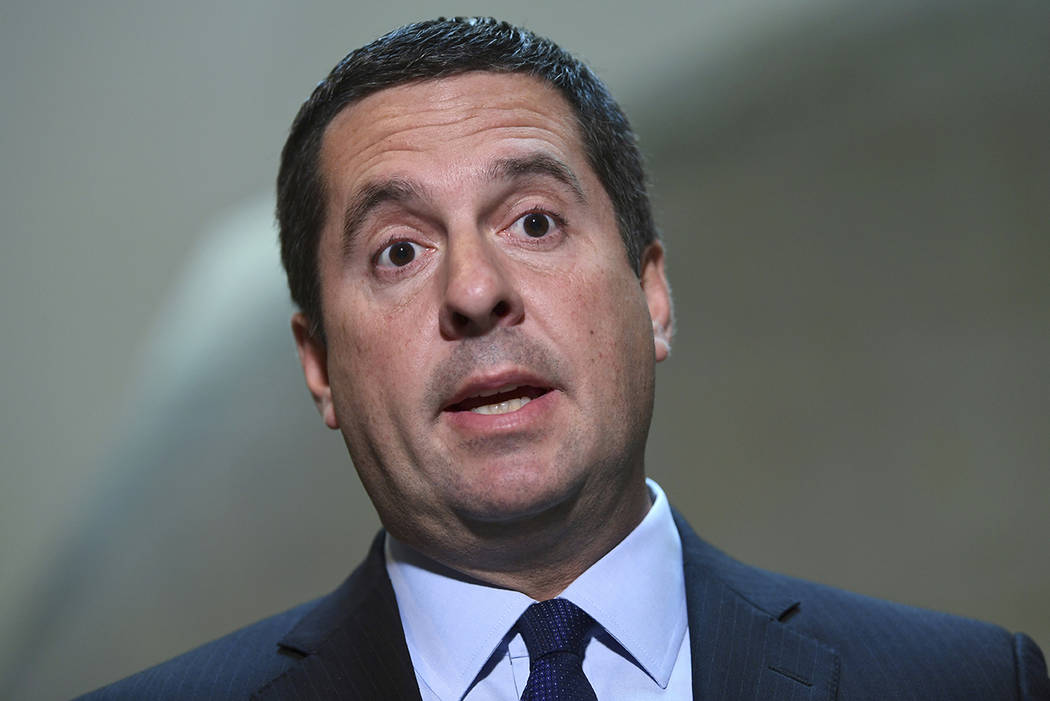 WASHINGTON — House GOP leaders announced two congressional investigations Tuesday that could upend how Washington looks at the 2016 campaign.
One probe threatens to link former Secretary of State Hillary Clinton, the Democratic presidential nominee in 2016, to Russia energy interests, while a separate investigation will examine whether federal officials played favorites in the 2016 presidential campaign.
If their investigations find wrongdoing, they could end up tying Clinton concerns, not the campaign of President Donald Trump, to Russian mischief.
House Intelligence Committee Chairman Devin Nunes, R-Calif., and Rep. Ron DeSantis, R-Fla., of the House Oversight and Government Reform subcommittee announced a joint committee investigation into allegations that federal agents found evidence that Russian energy interests engaged in bribery, kickbacks, extortion and money laundering in a bid to gain control over 20 percent of America's uranium supply — but the information was not used to block the Obama administration's approval of the Russian uranium deal.
In 2015, the New York Times reported that a Russian bank paid former President Bill Clinton $500,000 for one speech in 2010 and that a Russian uranium executive donated $2.35 million to the Clinton Foundation.
Clinton spokesman Brian Fallon vehemently denied that Secretary Clinton ever favored donors to the Clinton charity or exerted undue influence on the uranium deal.
The story blew up last week when The Hill reported that the FBI sat on information involving criminal conduct by the Russians for years. The Hill also reported that former FBI directors Robert Mueller, now the special counsel overseeing the federal probe into Russian involvement in the 2016 election, and James Comey, whom Trump fired, oversaw the uranium probes.
Nunes and DeSantis were flanked by Rep. Peter King, R-N.Y., who signed a letter to then Treasury Secretary Timothy Geithner in 2010 to protest the uranium deal as a " takeover of essential U.S. nuclear resources by a government-owned Russian agency."
Democratic National Committee spokesman Daniel Wessel dismissed the issue as a "fake scandal."
"Instead of protecting our national security and taking steps to ensure that Russia does not attack our democracy again, Republicans would rather waste taxpayer dollars on another fake scandal to provide cover for President Trump," Wessel added.
"The American people deserve better," Wessel said.
But Tom Fitton of Judicial Watch, a conservative watchdog group, predicted, "I think we're going to find out that the Justice Department and FBI were ruined under the Obama administration and ruined to protect Mrs. Clinton."
The Department of Justice did not respond to a request for comment.
Also Tuesday, the chairmen of the House Oversight Committee and Judiciary Committee announced a joint probe into the Justice Department's decision-making on matters concerning the 2016 election.
They've "been stonewalling us," Fitton said of the Department of Justice.
Contact Debra J. Saunders at dsaunders@reviewjournal.com or 202-662-7391. Follow @DebraJSaunders on Twitter.
Clinton campaign, DNC paid for research
The Hillary Clinton campaign and the Democratic National Committee helped fund research that resulted in a now-famous dossier containing allegations about President Trump's connections to Russia and possible coordination between his campaign and the Kremlin, people familiar with the matter said.
Marc E. Elias, a lawyer representing the Clinton campaign and the DNC, retained Fusion GPS, a Washington, D.C., firm, in April 2016 to conduct the research.
After that, Fusion GPS hired dossier author Christopher Steele, a former British intelligence officer with ties to the FBI and the U.S. intelligence community, according to those people, who spoke on the condition of anonymity.
Elias and Fusion GPS declined to comment on the arrangement. Spokespersons for the Clinton campaign and the DNC had no immediate comment.
The Washington Post