House overwhelmingly passes $7.9B Harvey aid package
September 6, 2017 - 10:52 am
Updated September 6, 2017 - 7:39 pm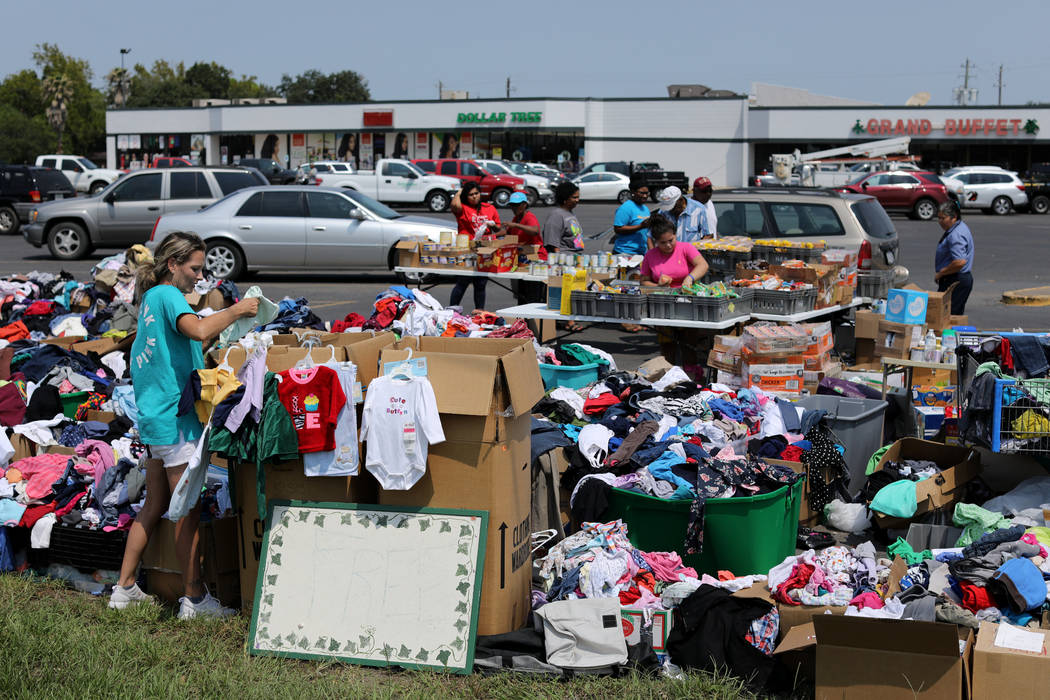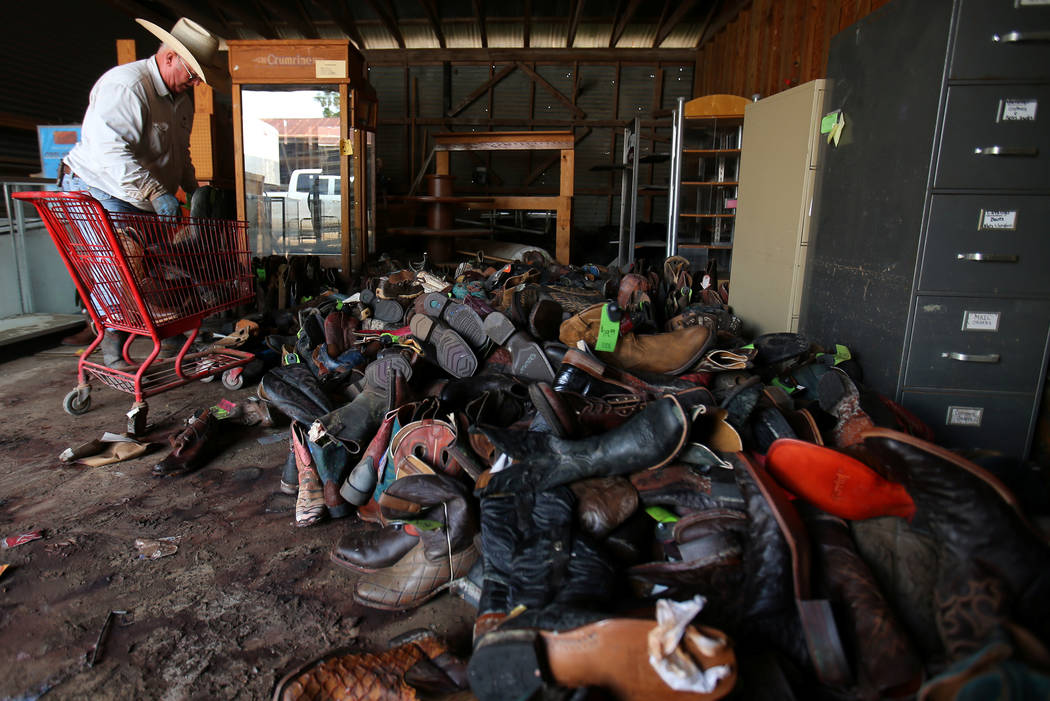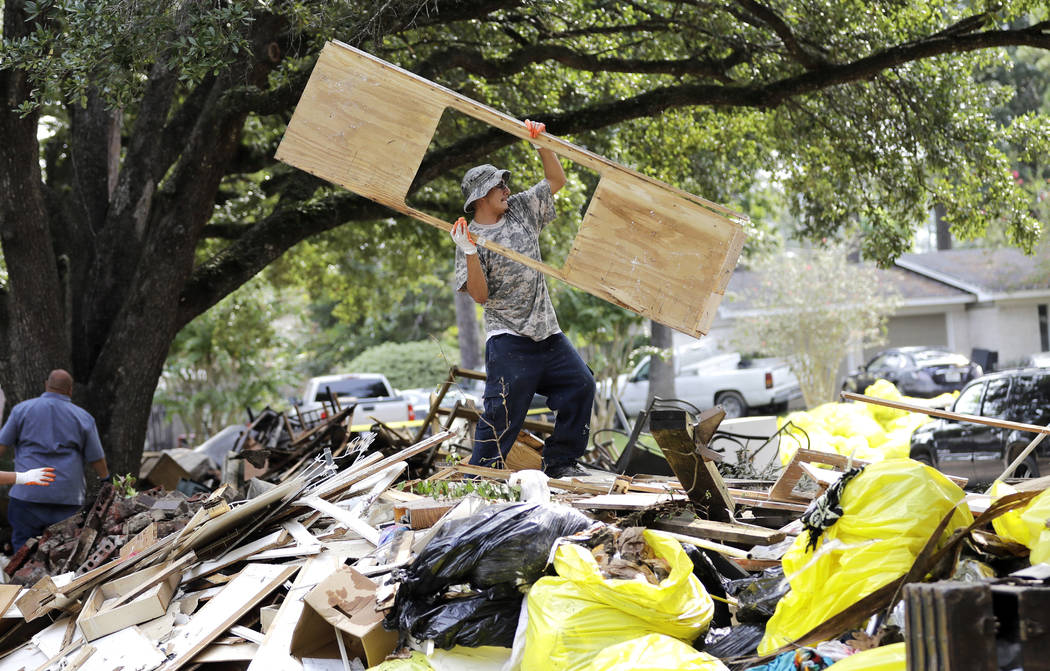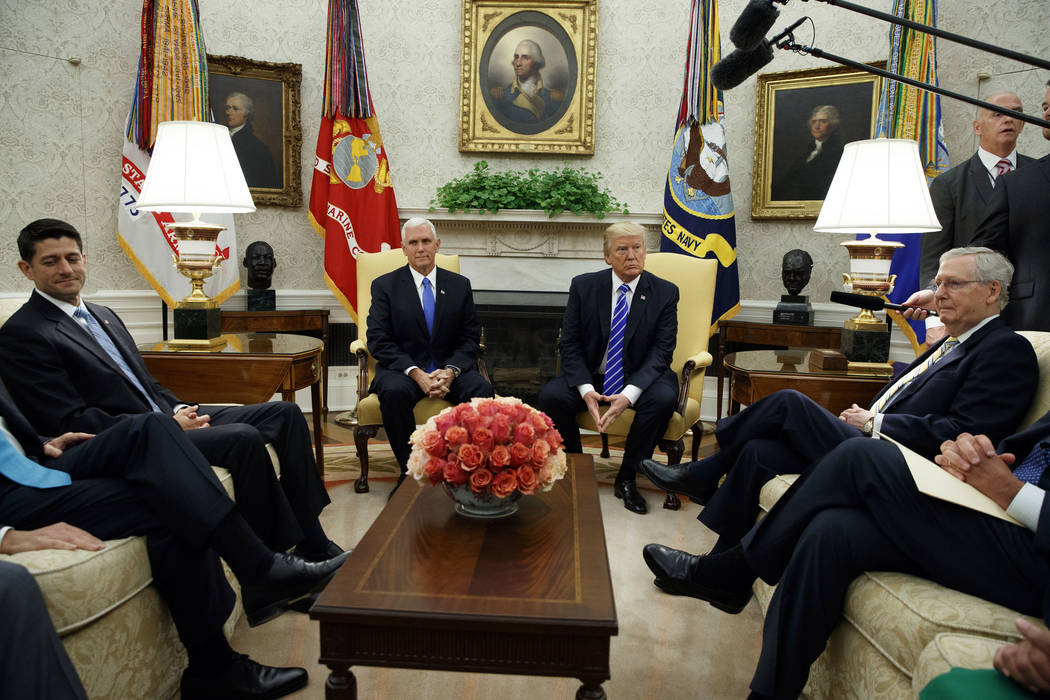 WASHINGTON — House lawmakers moved swiftly Wednesday to pass a $7.9 billion emergency relief package for victims of Hurricane Harvey in a rare display of bipartisanship.
Additionally, President Donald Trump and congressional leaders met at the White House on Wednesday to discuss disaster relief, and Trump backed a Democratic plan to couple disaster aid with a hike in the debt ceiling when the bill moves to the Senate.
The measure also would include a continuing resolution to provide government funding at current levels until Dec. 15.
"We essentially came to a deal, and I think the deal will be very good," Trump told reporters aboard Air Force One on a trip to North Dakota.
Senate Majority Leader Mitch McConnell, R-Ky., predicted bipartisan support to lift the debt ceiling.
Treasury Secretary Steven Mnuchin said this past weekend that an end-of-month deadline to lift the debt ceiling would need to be moved up to provide funds necessary to aid to hard-hit states like Texas and Louisiana.
Mnuchin has warned lawmakers that the ceiling must be lifted to avoid a U.S. default on financial obligations.
Senate Minority Leader Charles Schumer, D-N.Y., suggested tying disaster relief legislation to a three-month extension of the debt limit to spur bipartisanship on other matters, including tax reform, health care reform and immigration reform that addresses the Deferred Action for Childhood Arrivals program that provides protections for undocumented immigrants brought to the U.S. as children.
Before the White House meeting, House Speaker Paul Ryan, R-Wis., dismissed Schumer's suggestion to couple relief to the debt ceiling, which was also backed by House Minority Leader Nancy Pelosi, D-Calif.
"We've got all this devastation in Texas, a hurricane in Florida, and they want to play politics with the debt ceiling? I think that's ridiculous and disgraceful that they want to play politics with the debt ceiling," Ryan told a news conference.
But Trump disagreed and signed on to the compromise to quickly address the needs of Harvey victims and to raise the debt ceiling to avoid an unprecedented U.S. default on bonds.
Some House conservatives have warned that they will vote to lift the ceiling only if it is accompanied by spending caps on other programs.
'We are here for you'
The relief bill was moved to the House floor under special rules to expedite $7.4 billion in funding to the Federal Emergency Management Agency and $450 million to the Small Business Administration.
The legislation passed on a 419-3 vote and now goes to the Senate, where lawmakers plan to take up the bill before the end of the week.
More than 100,000 homes were destroyed by floodwaters when Harvey slammed the southeast coast of Texas and lingered there for days, claiming at least 70 lives. Many first responders are still at work trying to complete the salvage operation that is ongoing.
As the House took up the bill, Rep. John Carter, R-Texas, said the federal aid package would give people hope.
"It sends a powerful message that we are here. We are here for you," Carter said.
While Democrats were in agreement about the need for the funding, Reps. Joseph Crowley and Eliot Engel, both New York Democrats, pointed out that 20 Texas Republicans voted against a relief bill when Superstorm Sandy caused havoc in Northeast states in 2012.
Crowley said the "hypocrisy must be pointed out." Engel said that what the Texas Republicans did then "should not stand. We are all Americans."
A first step in aid
The relief bill is considered just the first step in providing assistance to Texas and Louisiana, where damages have been projected to be more than $180 billion.
As lawmakers began crafting a broader spending bill to address the disaster, another hurricane was barreling across the Atlantic Ocean toward Florida.
Trump has already approved disaster declarations for Florida, Puerto Rico and the U.S. Virgin Islands in advance of Hurricane Irma.
Trump also discussed other spending issues before Congress with House and Senate leaders at the White House.
"We have a lot to discuss, including the fact that there is a new and seems to be record-breaking hurricane heading right toward Florida and Puerto Rico and other places," he said.
Trump and first lady Melania Trump have donated $1 million of their own money to help relief efforts in Texas and Louisiana.
Contact Gary Martin at 202-662-7390 or gmartin@reviewjournal.com. Follow @garymartindc on Twitter.
Help for Florida
Florida's senators are calling on Congress to include relief money for Hurricane Irma in the disaster aid package the House passed earlier Wednesday for Hurricane Harvey.
Sens. Marco Rubio and Bill Nelson said that Irma could cause catastrophic destruction throughout the state, and they're concerned that the Federal Emergency Management Agency won't have the resources it needs to respond if Congress doesn't act soon.
Their joint, bipartisan letter to Senate Majority Leader Mitch McConnell notes that FEMA is currently scheduled to run out of money by Friday.
The Associated Press
RELATED
Beyonce, Streisand among headliners for Harvey relief telethon
Harvey victims leaving shelters face dire housing needs