Hundreds of DACA supporters rally in march on Las Vegas Strip
September 10, 2017 - 11:13 pm
Updated September 10, 2017 - 11:49 pm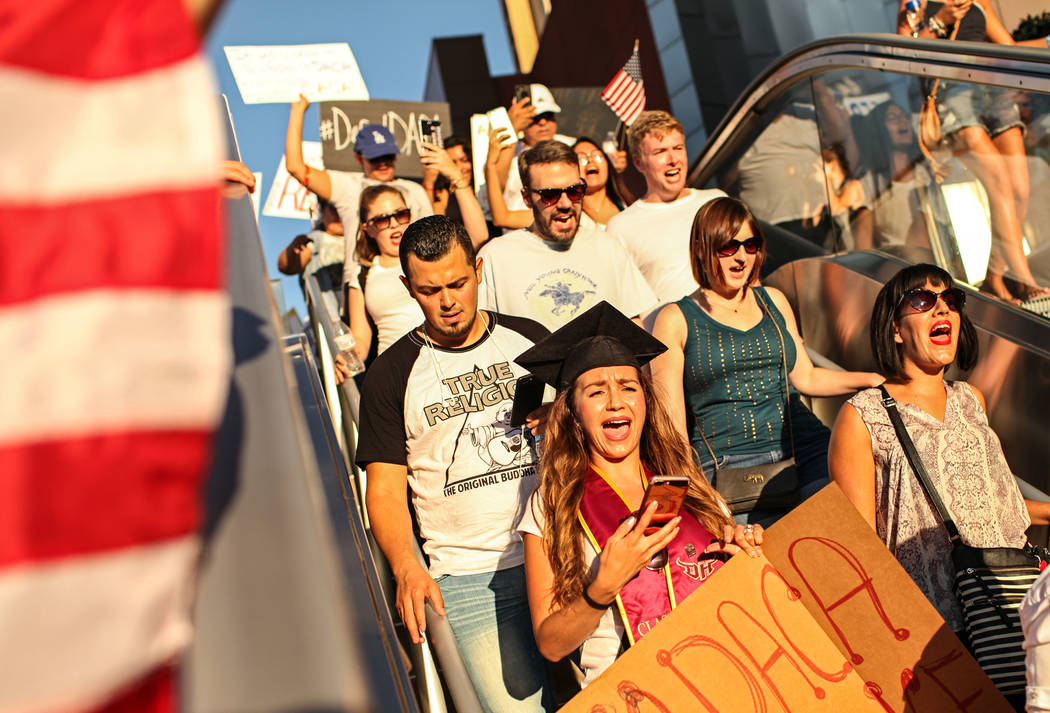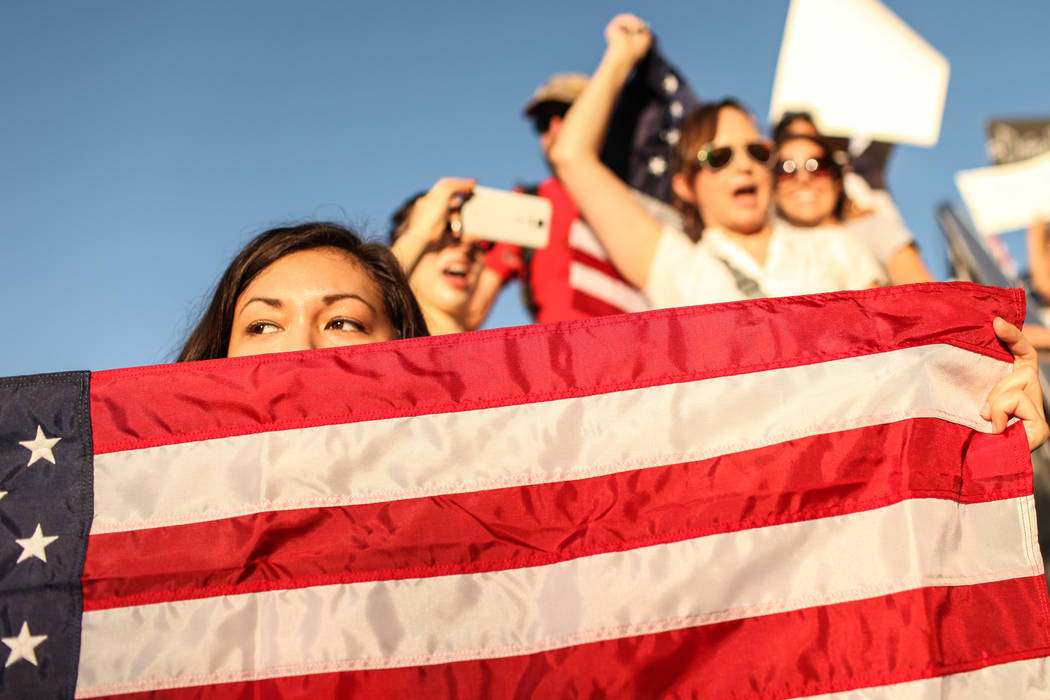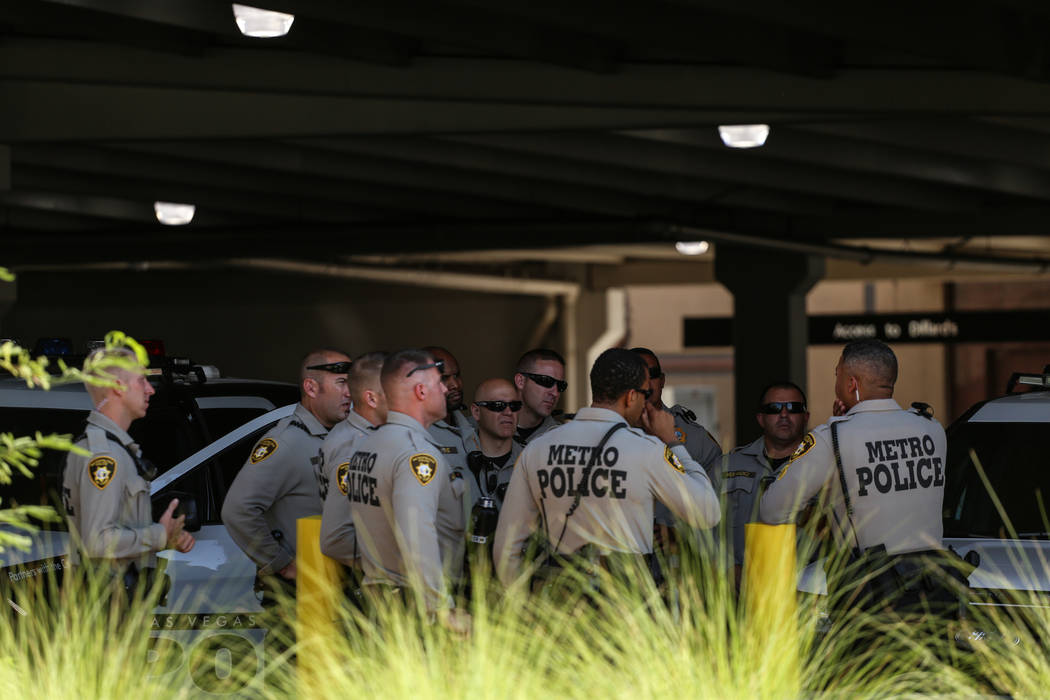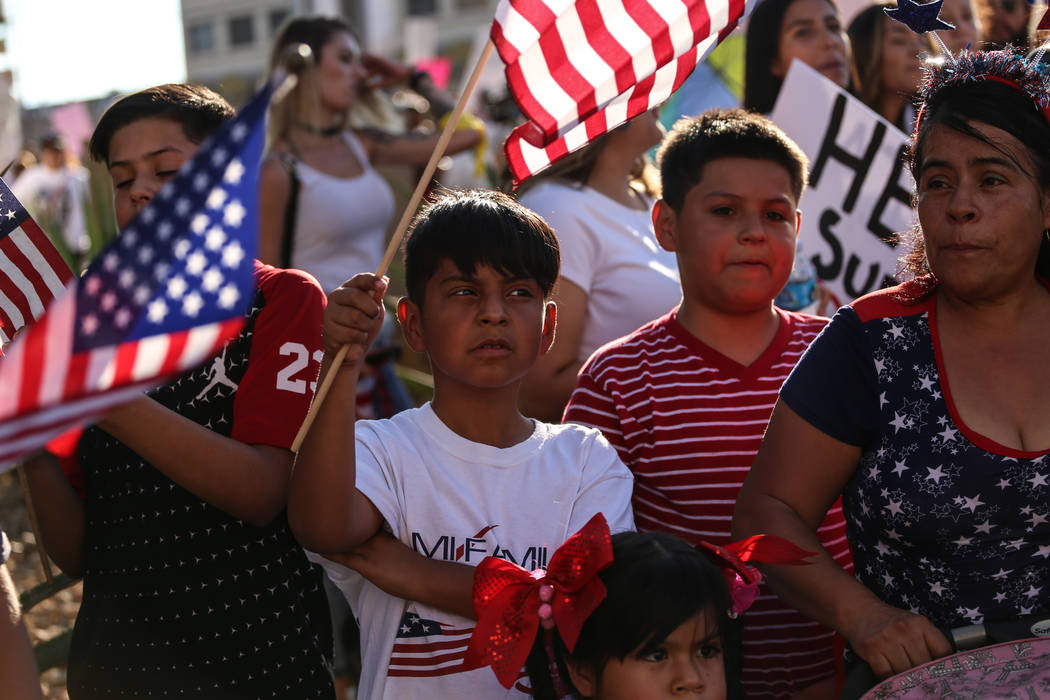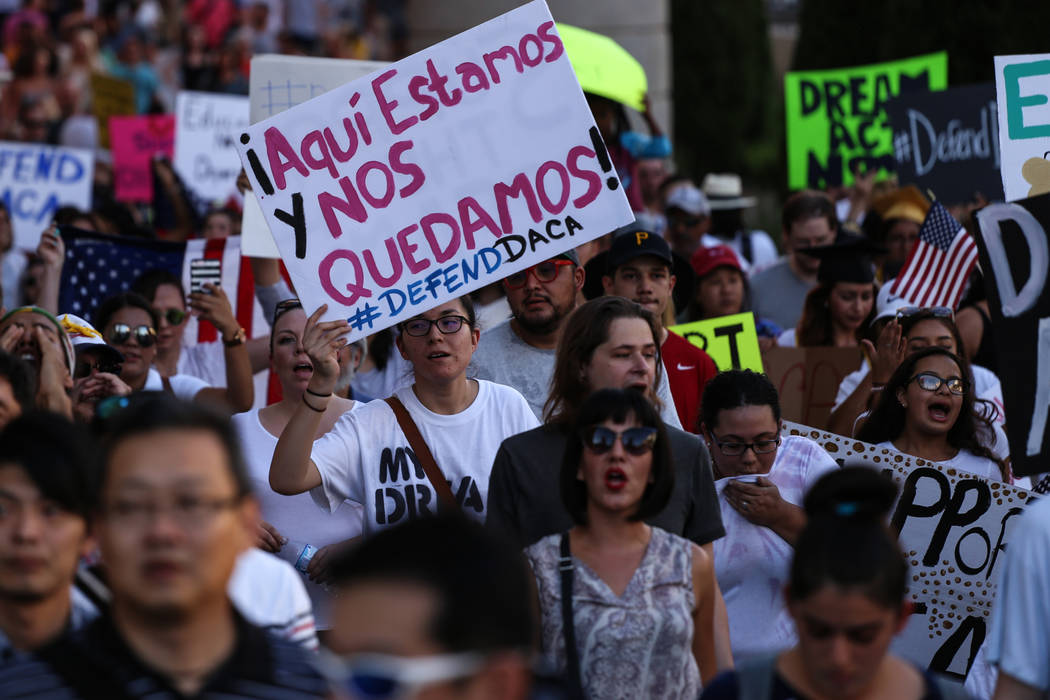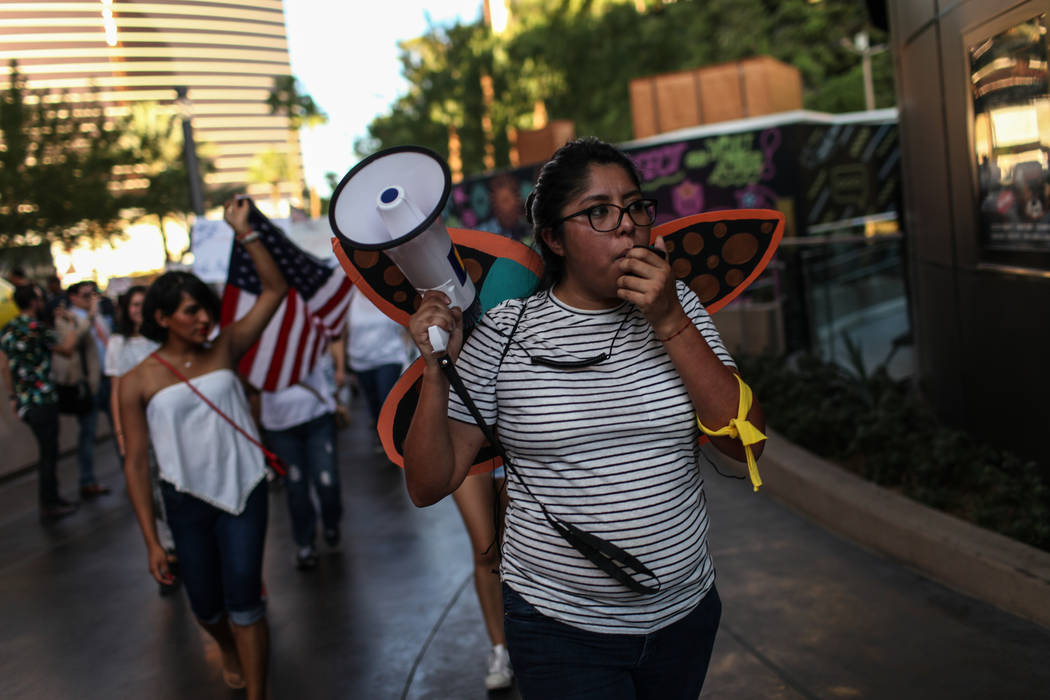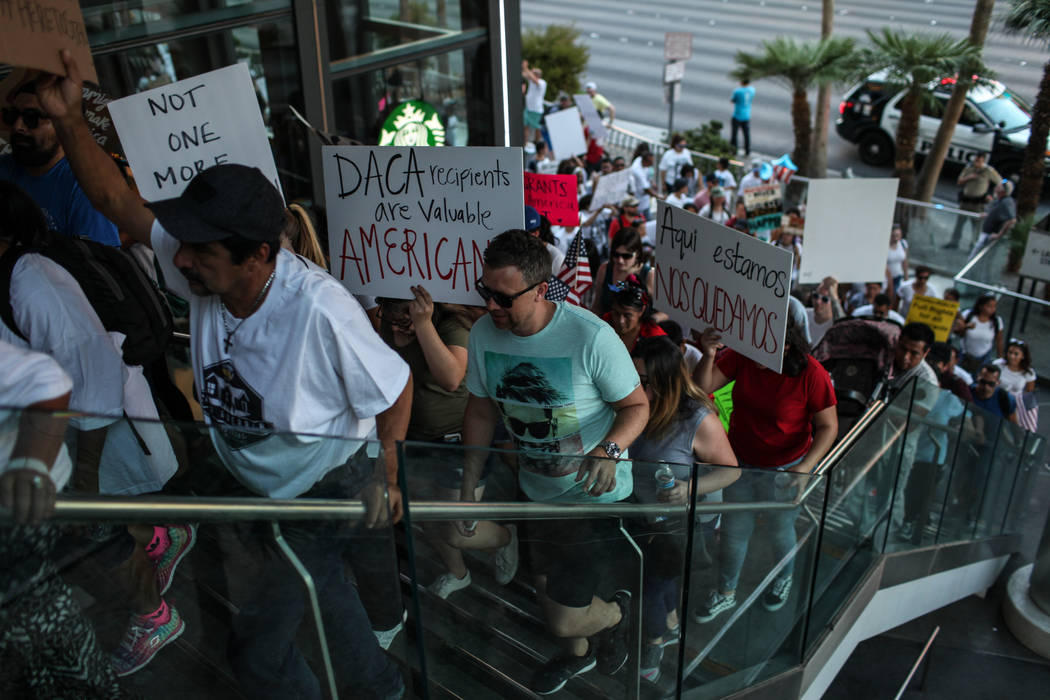 Several hundred DACA supporters marched down the Strip Sunday evening to call on President Donald Trump and Nevada elected officials to protect the Obama-era initiative that has shielded 800,000 so-called Dreamers from deportation.
After congregating near the Trump International for the "We Rise for the Dream" Rally, demonstrators then moved to the Strip to make their case, marching peacefully south to the New York-New York.
The protest came less than a week after President Trump's decision to begin a winding down of DACA — the Deferred Action for Childhood Arrivals program — program and to strip deportation protections for DACA recipients beginning in March.
Metropolitan Police Department Lt. Grant Rogers estimated some 400 people participated in the rally and march.
There were no immediate reports of arrests or major traffic issues from the march.
Patricia Hernandez, 33, said she has been in the United States since she was 2. She said DACA has given her a chance at a normal life. She said she has been able to buy a car and a house, and said she doesn't fear going out in public.
"We're not asking for a free ride," she said. "We're just asking for a chance to work."
Hernandez has lived in Las Vegas for 17 years and works at a hotel on the Strip. She said her kids are afraid of the possibility of deportation.
The march drew the support of several Democratic politicians, including U.S. Rep. Reuben Kihuen, state Senate Majority Leader Aaron Ford and state Assemblyman Edgar Flores.
Other than a few head shakes and brief arguments, the demonstration did not appear to draw much opposition from onlookers or counterprotesters.
However, representatives of two Republican organizations shared opposing views later Sunday night.
Terry Ochal, who works for the Clark County Republican Party, said anyone who is frustrated by Trump's announcement should blame Barack Obama. He called the 2012 White House policy change unconstitutional.
Jacob Deaville, president of the College Republicans at UNLV, said he also believes the Obama-era policy change was overreaching.
"He had no authority to put in place a change to immigration law," Deaville said.
Deaville said Trump's decision to rescind DACA returns power to voters by making congress work on immigration legislation.
Contact Blake Apgar at bapgar@reviewjournal.com or 702-387-5298. Follow @blakeapgar on Twitter.