Jeff Sessions sworn in as attorney general
February 9, 2017 - 10:47 am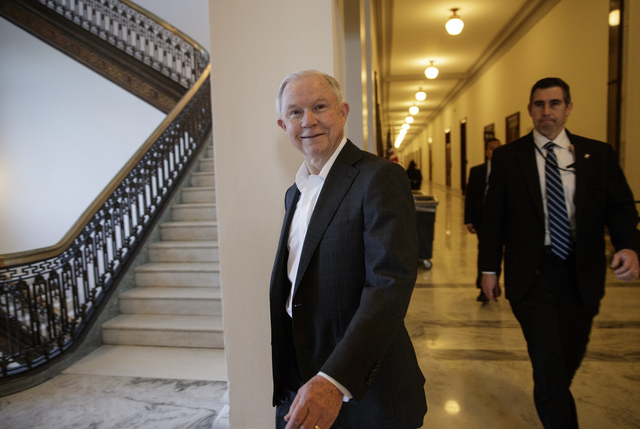 WASHINGTON — Alabama Sen. Jeff Sessions has been sworn in as President Donald Trump's attorney general.
During an Oval Office ceremony, Trump called Sessions a man of integrity and principal, and someone who has devoted his life to the cause of justice.
Sessions was sworn in the morning after the Senate confirmed his nomination following a contentious confirmation process. The Alabama lawmaker resigned his Senate seat shortly after his colleagues approved him on a 52-47 vote that broke largely along partisan lines.
Sessions was the first sitting U.S. senator to endorse Trump. He faced criticism from Democrats over his record on civil rights and immigration.
Republicans lauded his four decades of public service and his commitment to fairness and the rule of law.
Trump used the swearing-in ceremony to sign three executive orders, including ones targeting transnational drug cartels and those who commit crimes against law enforcement.
"These dangerous times require a determined attorney general," Trump said at an Oval Office ceremony for Sessions, who said rising crime is a "dangerous, permanent trend" in the United States and also promised to "end this lawlessness" of illegal immigration.