Lake Mead to receive $32M in disaster relief funding for boat ramps
Updated June 5, 2023 - 5:01 pm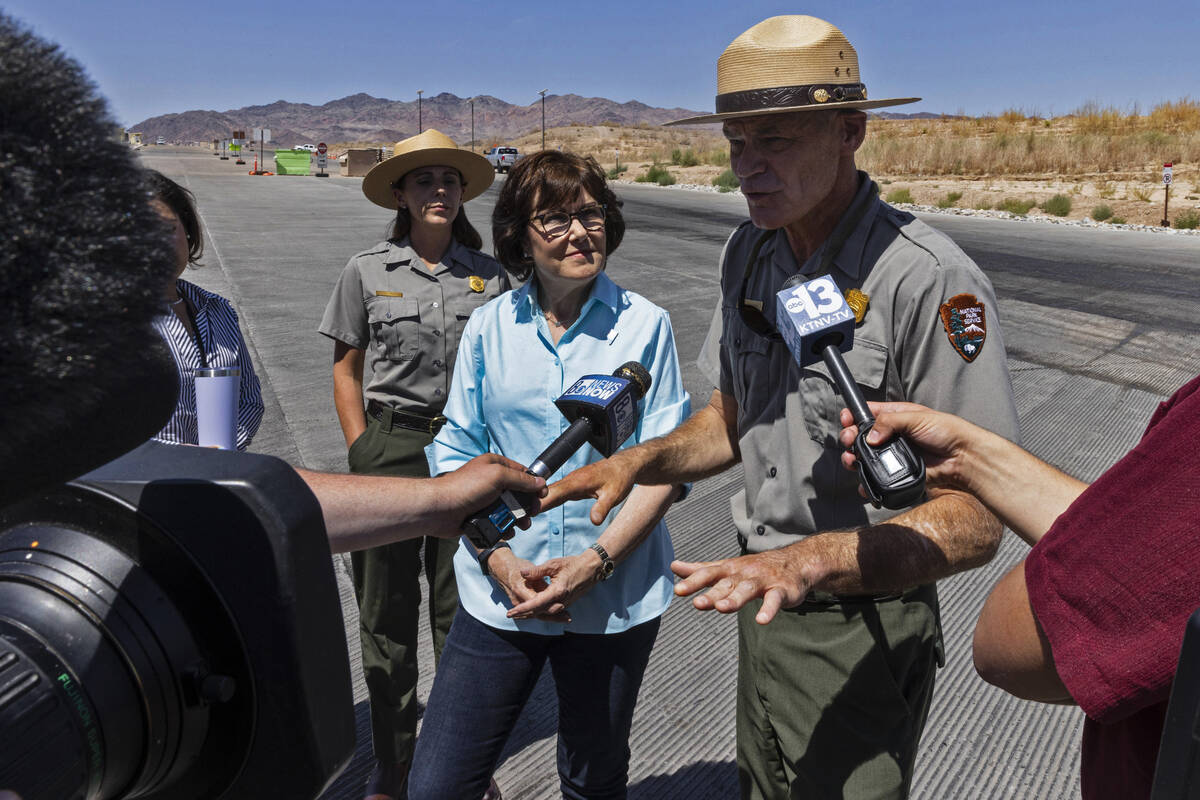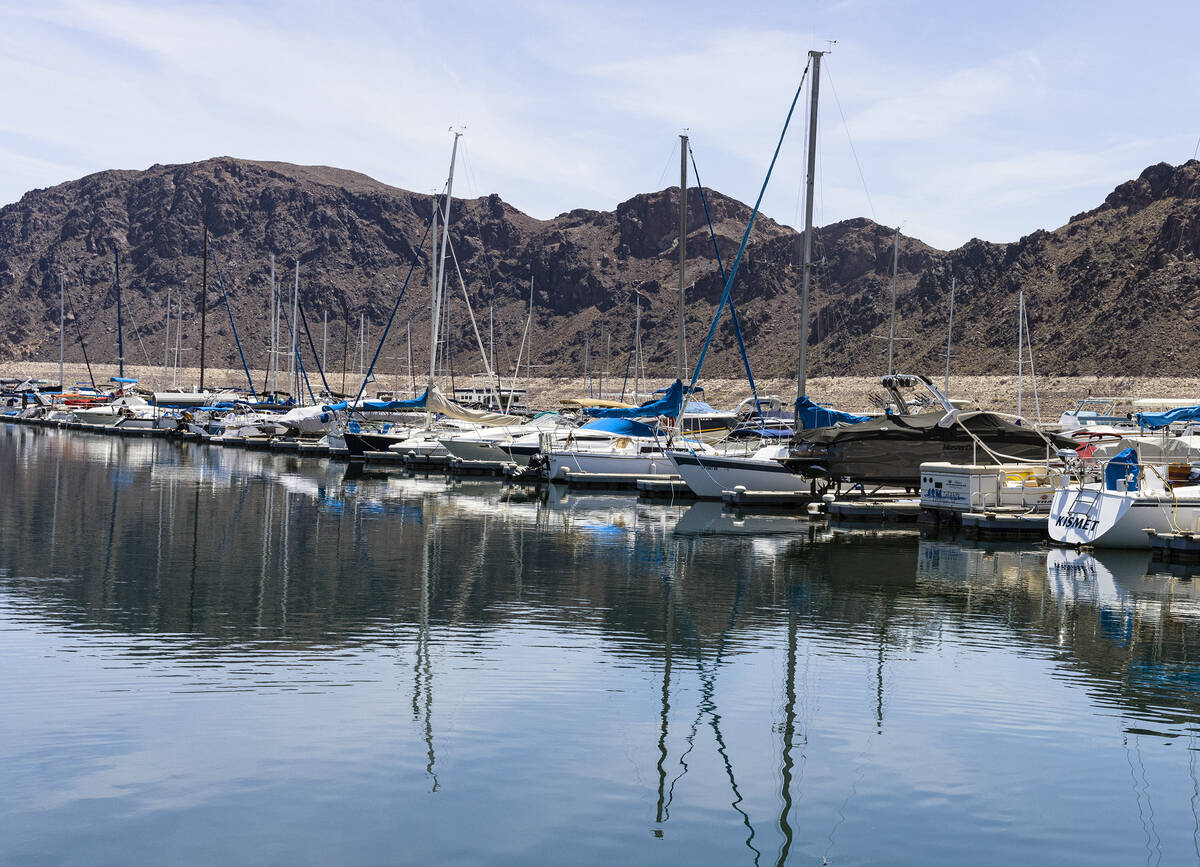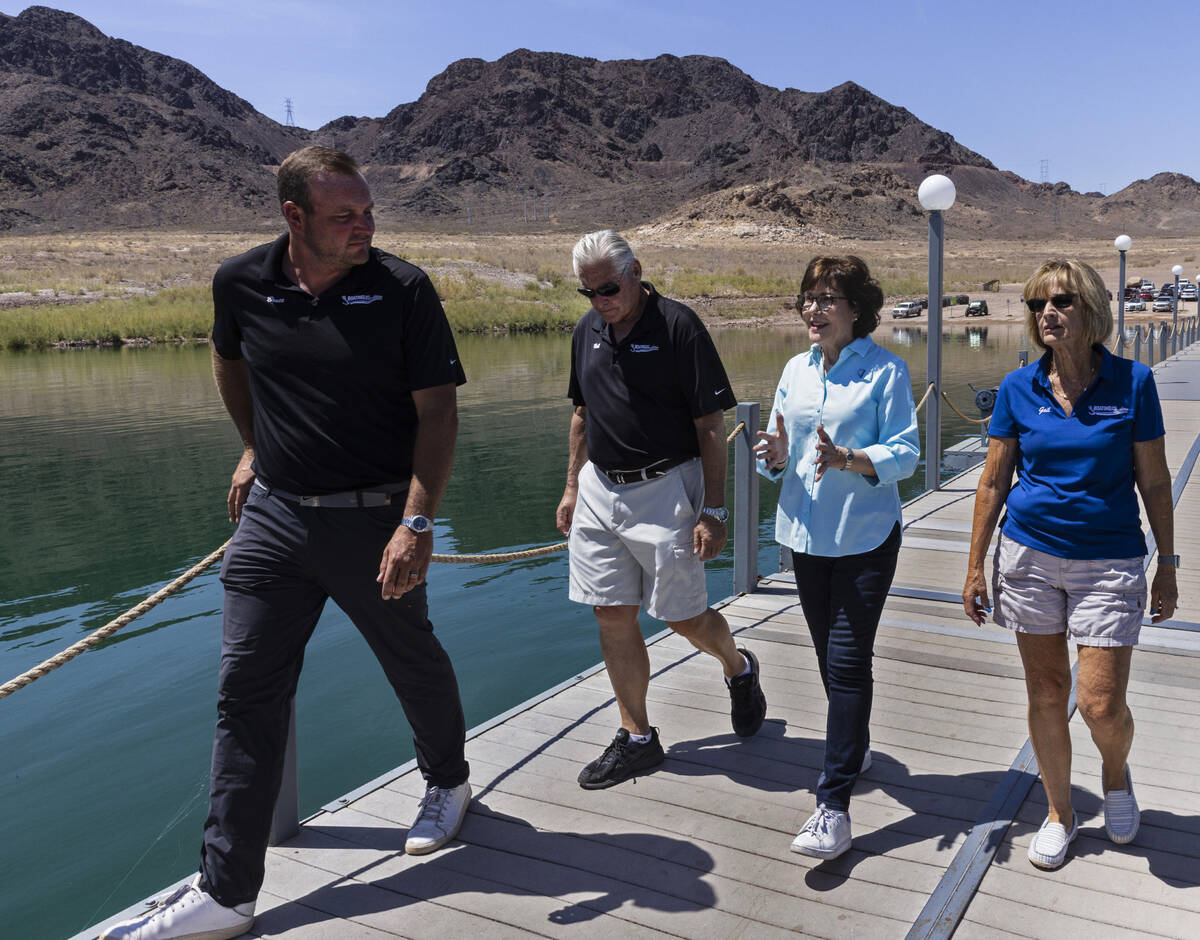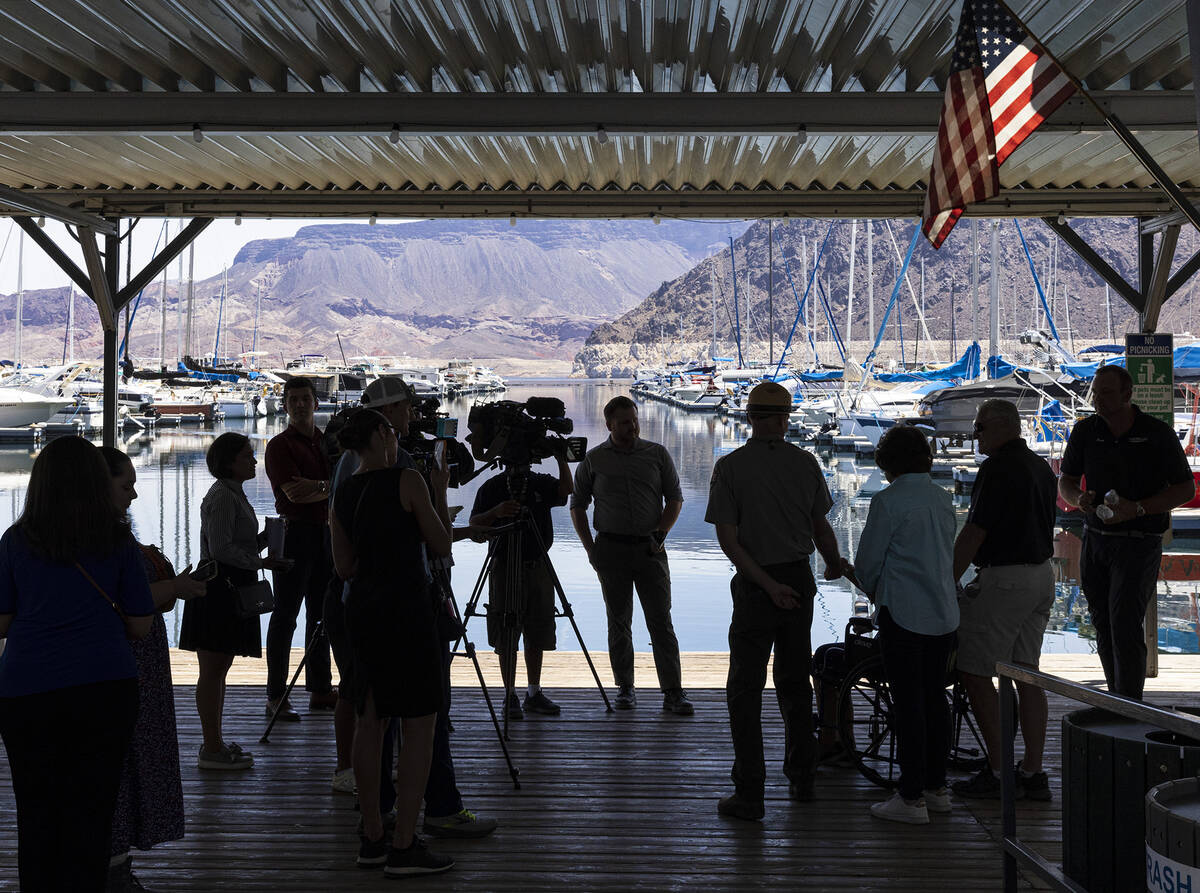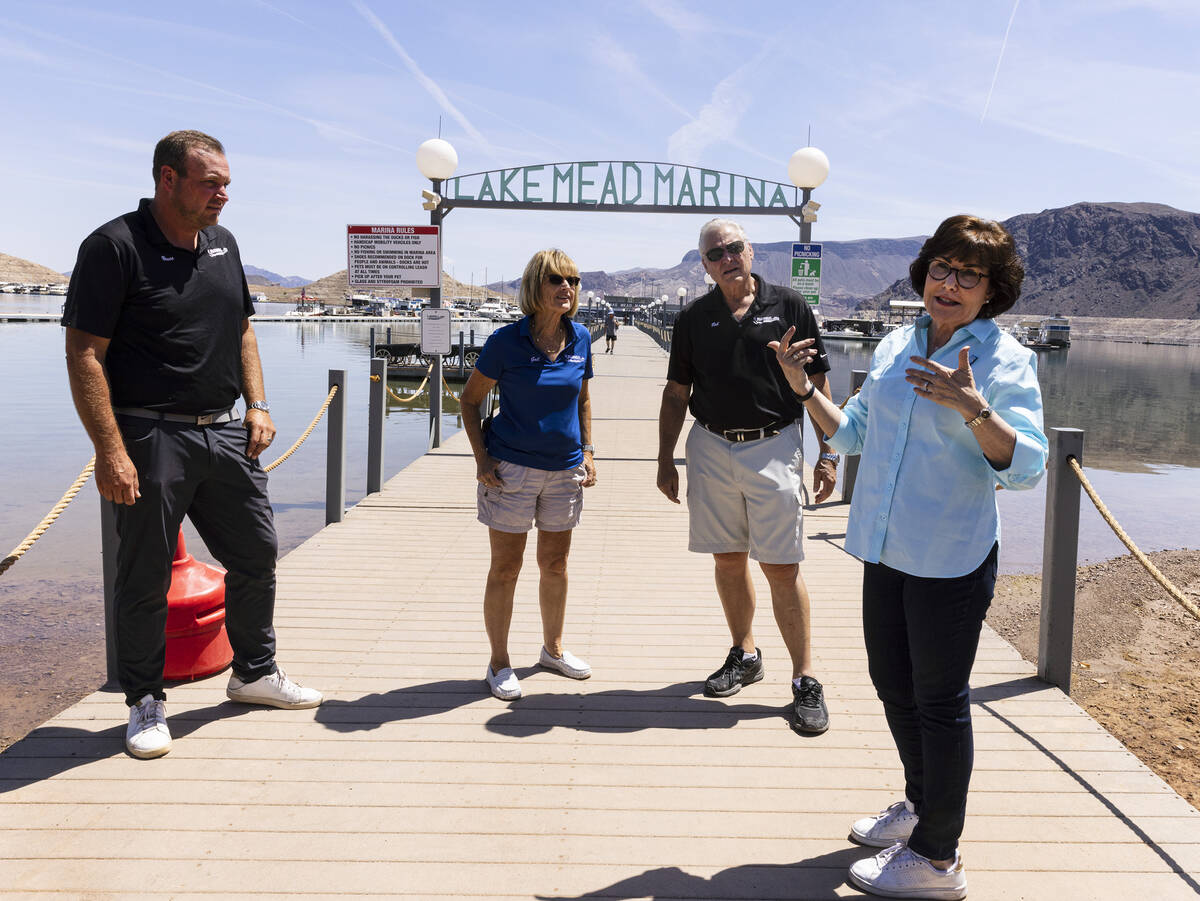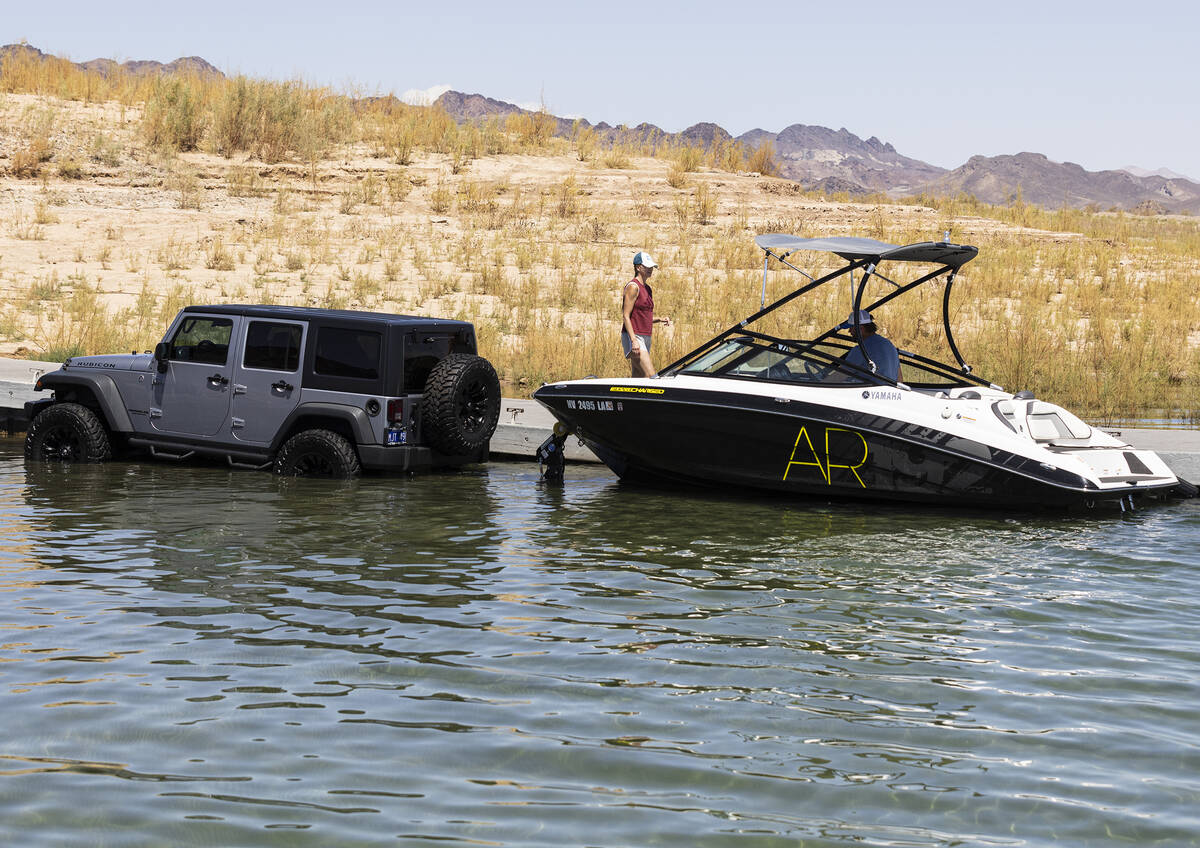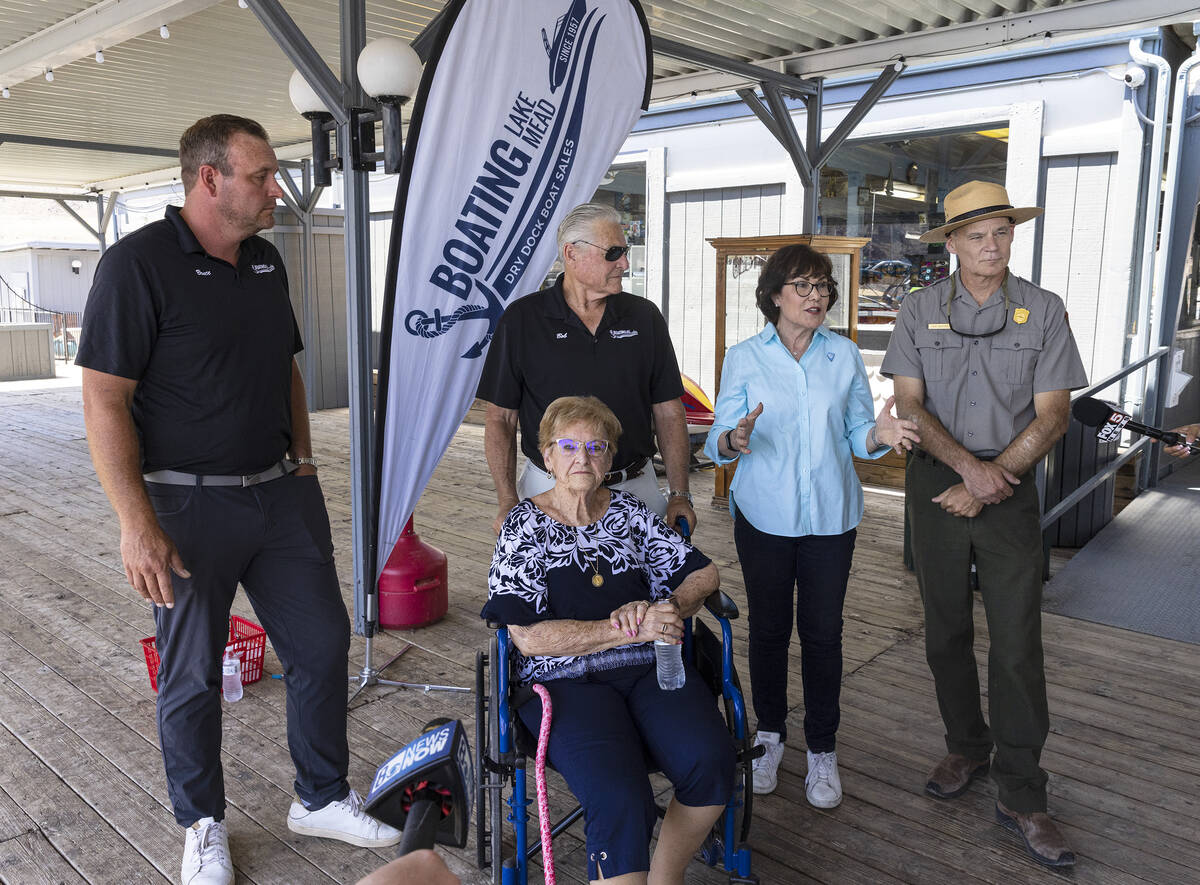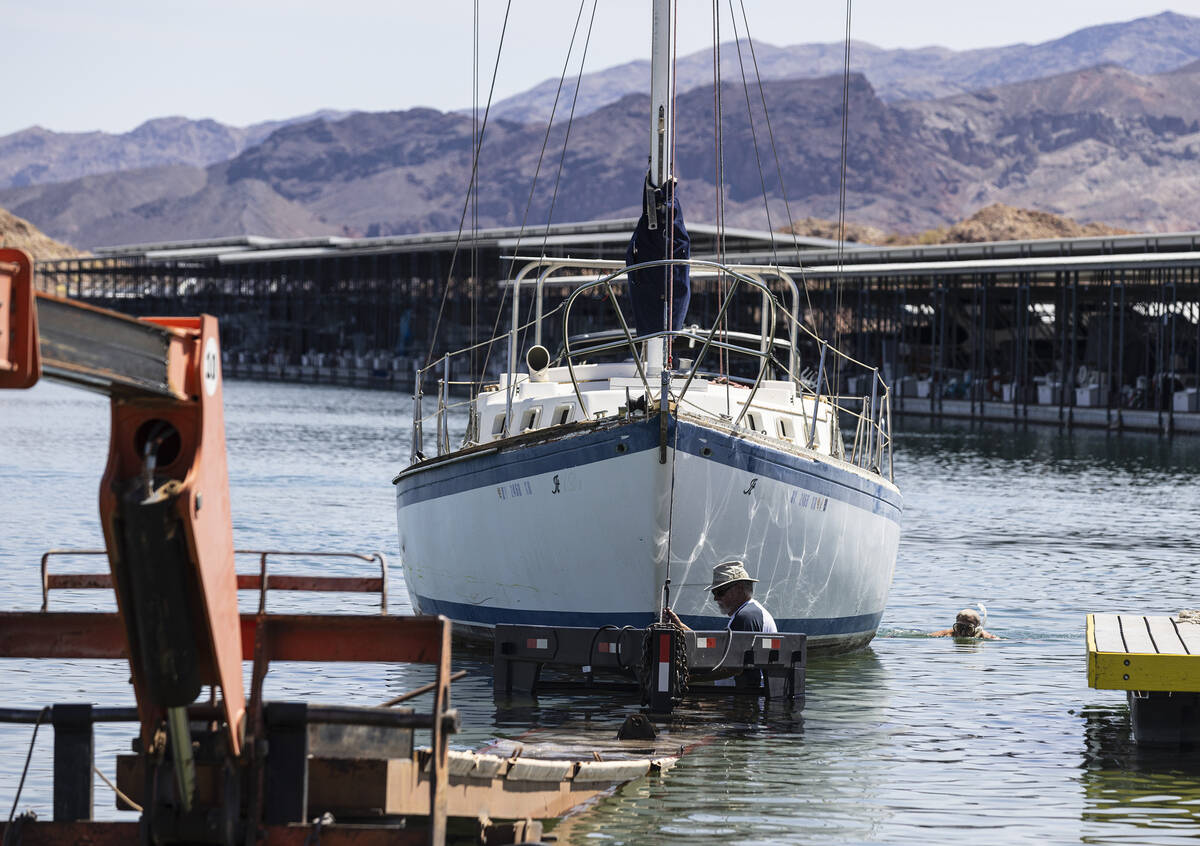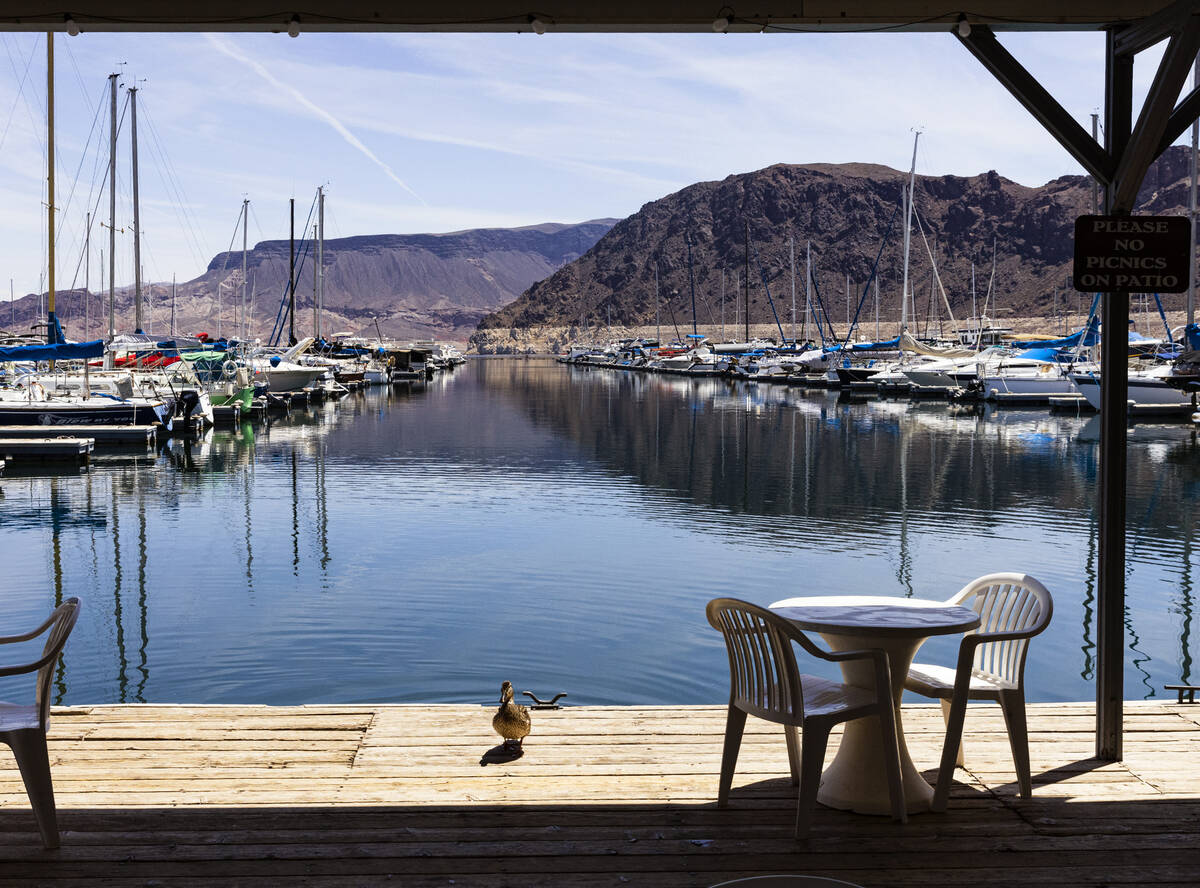 More than $30 million in disaster recovery funding is coming to aid the boat ramps at Lake Mead, Nevada Sen. Jacky Rosen announced Monday.
The National Park Service will spend about $32 million in disaster relief funds to restore and maintain several boat launch ramps that had been previously closed due to falling water levels at the nation's largest reservoir.
"For the last year, I've been hearing directly from businesses and families that are right here about how important the lake is," Rosen said during an event at Hemenway Harbor on Monday morning. "This money that's coming down is a direct result of those folks calling, sharing their worries and their hopes."
The funding comes from a federal spending bill signed by President Joe Biden in December that allocated $1.5 billion to pay for recovery efforts at national park lands that have been hit by natural disasters, including severe flooding at Yellowstone National Park last summer that washed out several sections of roads.
Rosen was one of four Western state senators who in March requested that the National Park Service spend a portion of those disaster relief funds on drought-stricken Lake Mead, where water levels have fallen by roughly 160 feet since 2000.
The new funding will be coupled with other federal dollars to help bolster the boat ramps. About $17 million is coming from the Southern Nevada Public Lands Management Act, and another $5 million will come from the Great American Outdoors Act, according to acting Lake Mead National Recreation Area Superintendent Mike Gauthier.
Much of that money will go toward planning and designs to extend several of the ramps to be operable at lower water levels, including potentially extending Echo Bay's ramp to an elevation of 1,000 feet and Temple Bar's to 1,050 feet, Gauthier said.
"That's all going to go into keeping the access here and also helping us finish the planning and design. In the event that the water does decline, we need to be prepared for that," Gauthier said.
The park service has struggled to maintain the permanent boat launch ramps as water levels at Lake Mead fell dramatically over the past 23 years amid historic drought, spending tens of millions of dollars on ramp extensions over the years to keep up with the receding shoreline.
The lower the lake's waters fall, the more expensive and difficult it becomes to extend those ramps because of topography and the possibility of further declines in water level. Some marina operators have started to use adaptive ramps to allow boaters to continue to launch amid low water levels at the reservoir that draws millions of visitors each year.
Bruce Nelson, director of operations at Lake Mead Marina in Hemenway Harbor, said those ramp closures have led to sharp drops in visitors and business for marina operators.
Maintaining access for boaters is vital for not only businesses on the lake but also for those in Boulder City, Henderson and other surrounding gateway communities, Nelson said.
"We rely on this water for more than just drinking water. It's also for recreation and fun for many, many generations," Nelson said.
This year's strong snowpack in the Rocky Mountains has provided a much-needed bump to the water level forecasts for Lake Mead, and levels already have begun to rise as the melting snow makes its way into the Colorado River and its tributaries.
As of Monday, Lake Mead sat more than 10 feet higher than it did at the start of the year, and the latest projections from the U.S. Bureau of Reclamation show the lake rising another 10 feet this summer.
The park service is currently analyzing various options for how it will manage and maintain launch ramps at Lake Mead if water levels fall even farther in the future. That review is ongoing, and the park service expects to release a draft version of those plans this summer.
Contact Colton Lochhead at clochhead@reviewjournal.com. Follow @ColtonLochhead.