Las Vegas City Councilman Steve Seroka resigns
Updated March 4, 2019 - 8:23 pm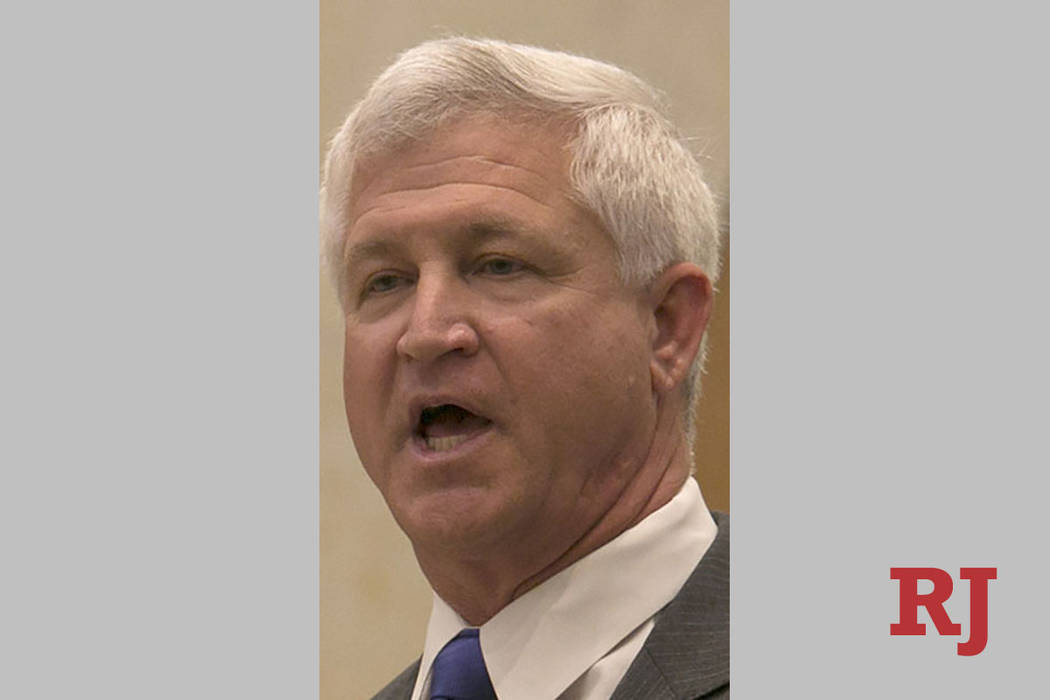 Las Vegas City Councilman Steve Seroka, the first-term policymaker who had been facing an intense recall effort, resigned Monday.
In a letter submitted to City Clerk LuAnn Holmes, Seroka wrote he was stepping down "effective immediately."
"I'm proud of my record of service to constituents of Las Vegas," he wrote, adding that it has been "humbling" to serve Ward 2.
City spokesman David Riggleman said Seroka's resignation was confirmed with the city attorney's office.
The reason behind Seroka's sudden departure was not immediately clear. He did not return messages seeking comment Monday night.
Councilman Bob Coffin said he did not anticipate Seroka's resignation but suggested that it may have been the result of "serious pressure" mounting from the recall campaign.
"It's sad that the man's being driven out of office," Coffin said Monday night, adding that there were "all kinds of rumors" circulating, yet he did not believe any one thing precipitated his departure.
"Whatever it was, it isn't enough to resign," he said, calling Seroka an "honest man, almost naive."
"I'm really, really just down in the dumps," Coffin said.
Seroka, a retired Air Force colonel, was elected in June 2017, defeating incumbent Bob Beers.
His opposition to development on the defunct Badlands golf course was a major talking point in that contest, and it resurfaced in December as the galvanizing force for a laborers union-led campaign to remove him from office.
The deadline for signatures to force a recall election — proponents needed 1,850 from voters in that 2017 Ward 2 election — had been March 11.
The City Council will decide whether to call a special election or appoint a replacement to fill the rest of his term.
Former Assemblywoman Victoria Seaman, who positioned herself as the challenger to Seroka should a recall election be launched, said "he did the right thing" in stepping down from his post.
"I think it was a multitude of reasons," Seaman said Monday night. "I think the walls were closing in on him."
Now she pledged to be "ready to roll up my sleeves to get elected in Ward 2" as she implored the council not to appoint Seroka's successor — a "disservice" to voters — but instead hold a special election.
Contact Shea Johnson at sjohnson@reviewjournal.com or 702-383-0272. Follow @Shea_LVRJ on Twitter.