Las Vegas secures $5 million federal grant to prevent terror attacks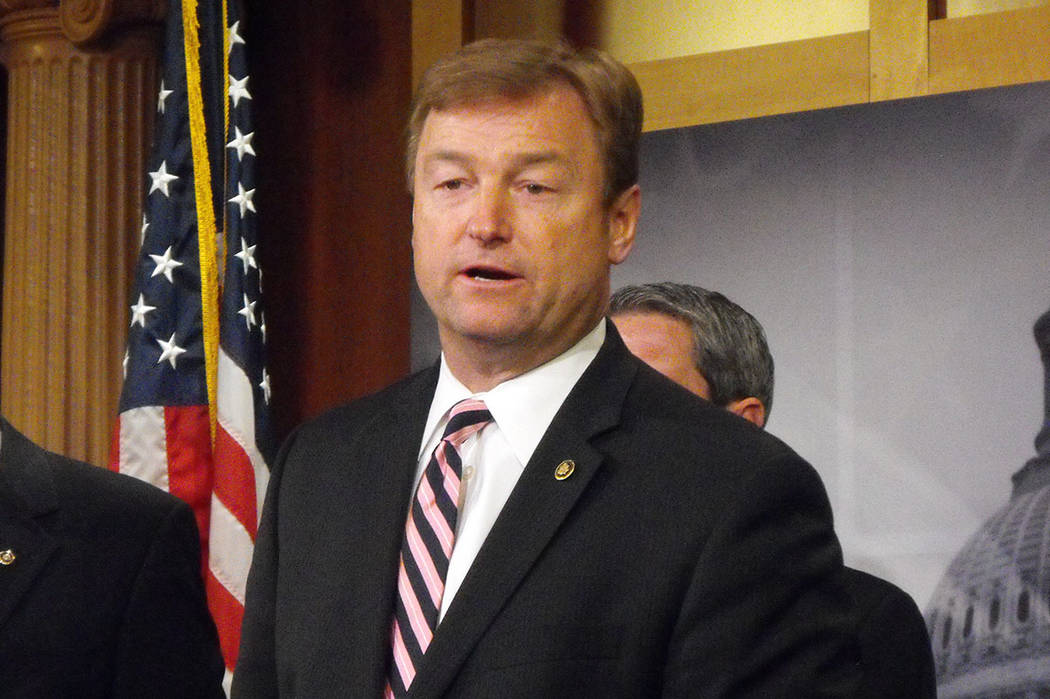 WASHINGTON — Las Vegas will receive a $5 million grant from the Department of Homeland Security to help guard against terrorist attacks, funding that the state's congressional delegation pressed for following the Oct. 1 mass shooting.
The grant announced Monday is an increase over the $2.8 million the city received last year through the Urban Areas Security Initiative program, which provides financial assistance to urban areas to build infrastructure and train personnel to prevent and respond to acts of terrorism.
A change in the funding formula increased the amount that Las Vegas will receive, said Sen. Dean Heller, R-Nev., who lobbied the Trump administration for more funding.
The Nevada congressional delegation first sought the formula change and an increase in funds in June. They again pressed the administration for more funds for local law enforcement after the Oct. 1 shooting on the Strip that left 58 dead and more than 500 wounded.
The formula now takes into account the tens of millions of tourists that visit Las Vegas annually — nearly 43 million last year — not just the resident population.
"It is our responsibility to keep everyone safe," said Heller, who asked DHS Secretary Kirstjen Nielsen to reconfigure the program.
The Trump administration proposed a 25 percent cut to the $555 million program in its budget for fiscal year 2018, but Congress increased spending by $25 million instead.
Rep. Dina Titus, D-Nev., said she was pleased with the increase in funding for Las Vegas but noted that additional changes to the program's disbursement formula need to be made to recognize the unique threats that Las Vegas faces as a world-class tourism destination.
"I'll continue to push DHS Secretary Nielsen and this administration on the necessary changes to this important security program," Titus said.
While not considered an act of terrorism, the attack in Las Vegas was the worst mass shooting in modern U.S. history. Stephen Paddock, 64, of Mesquite carried out the shooting and died of a self-inflicted gunshot.
Contact Gary Martin at gmartin@reviewjournal.com or 202-662-7390. Follow @garymartindc on Twitter.