1 October victims remembered by name at healing garden
Updated October 1, 2020 - 11:38 pm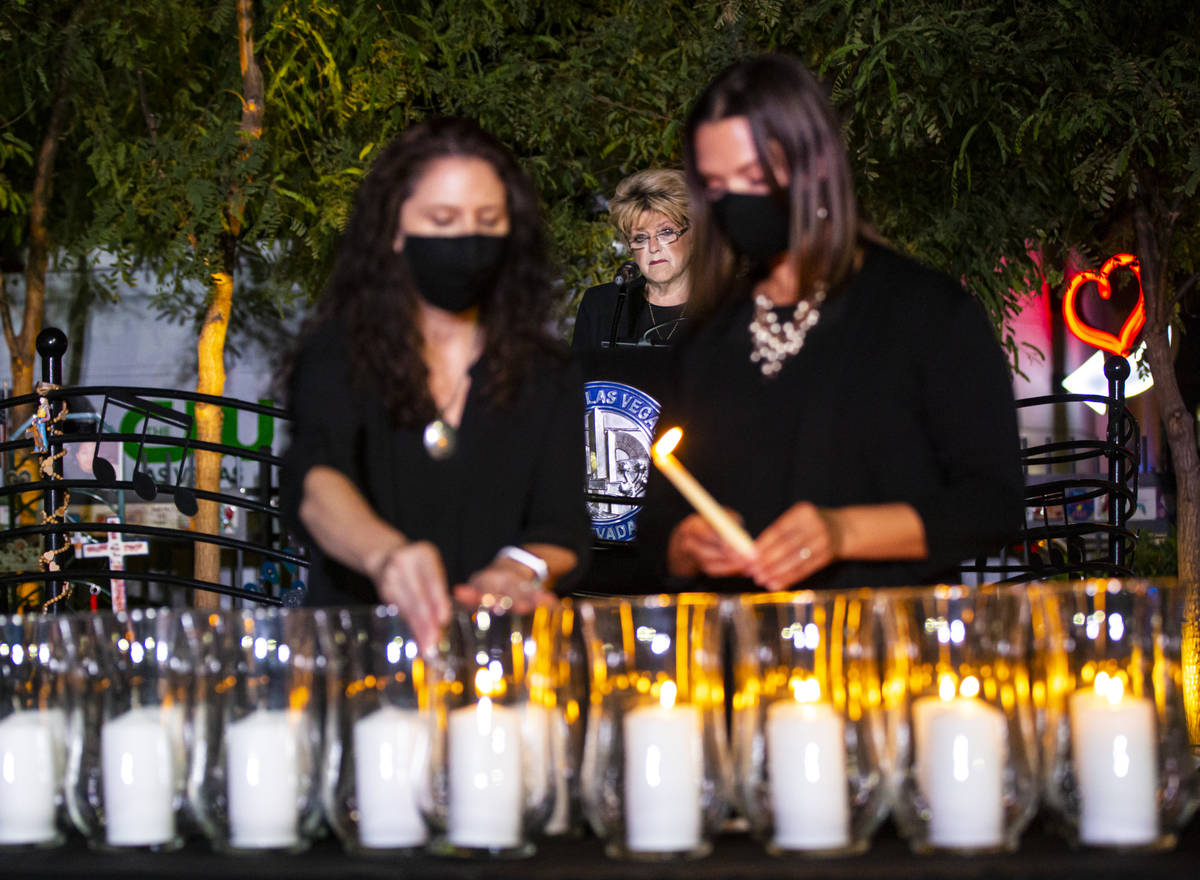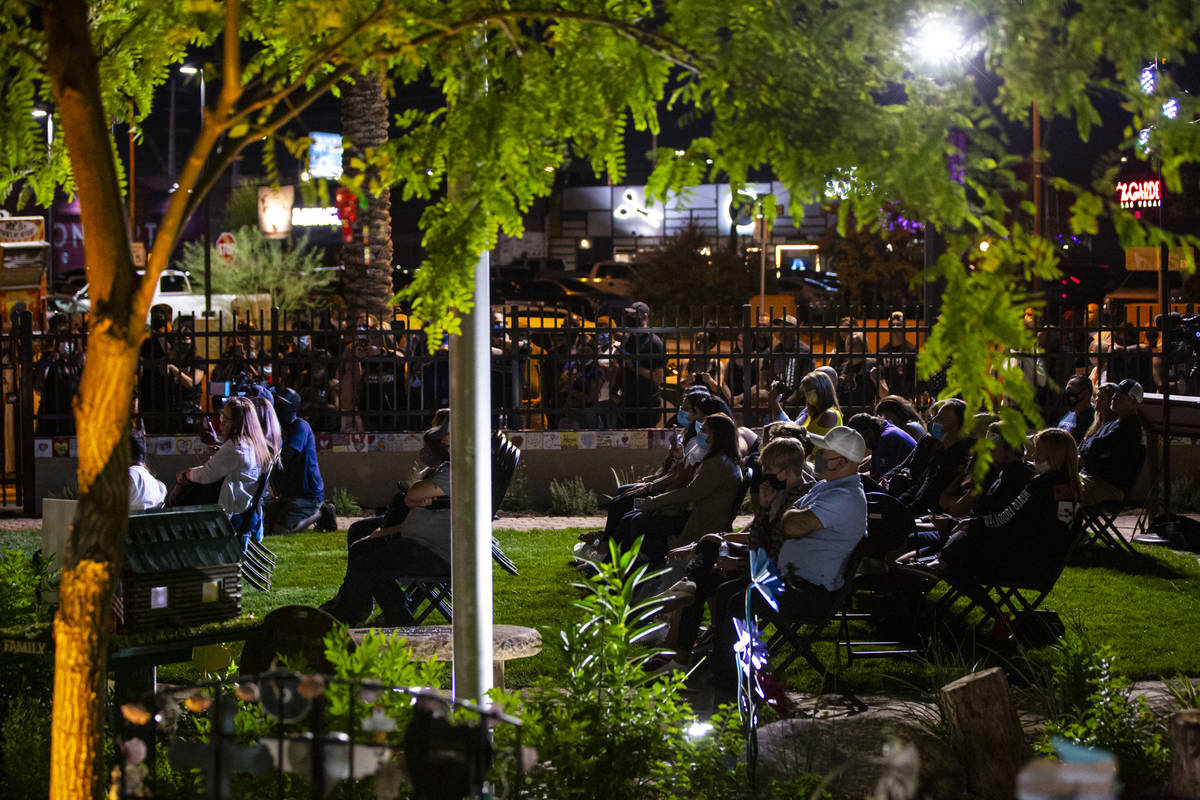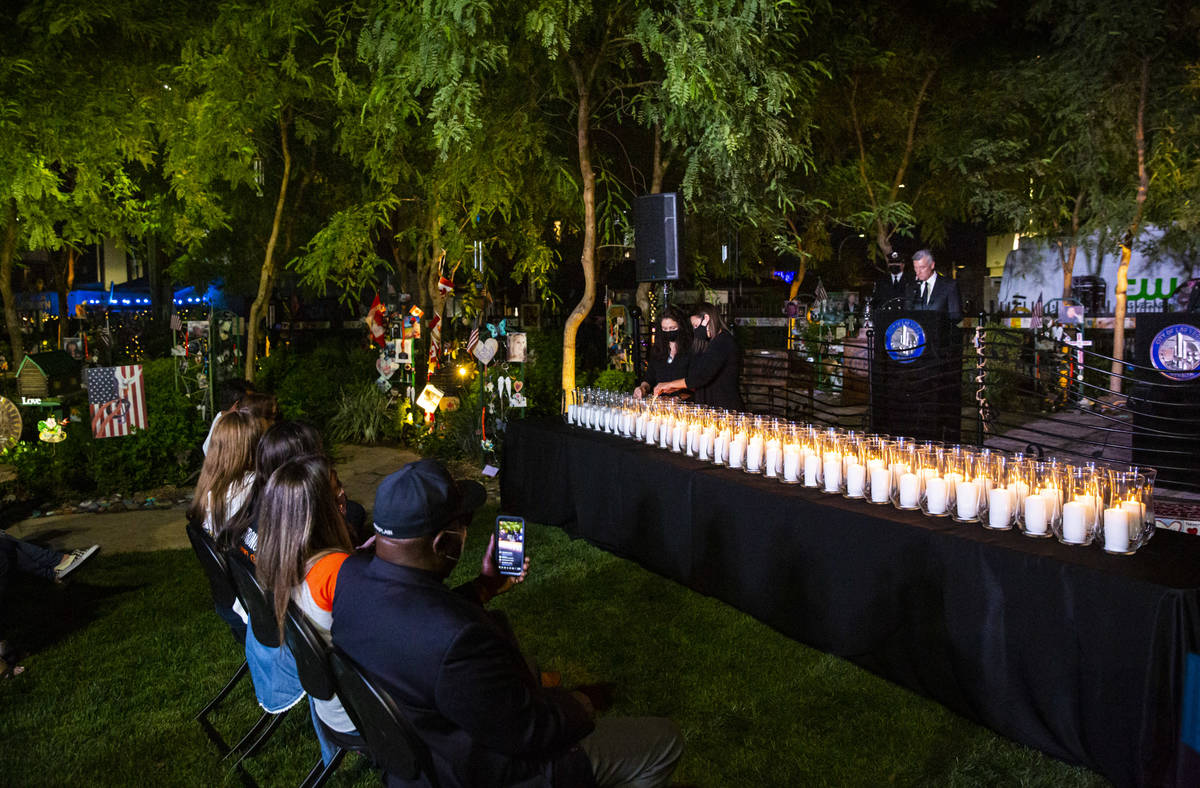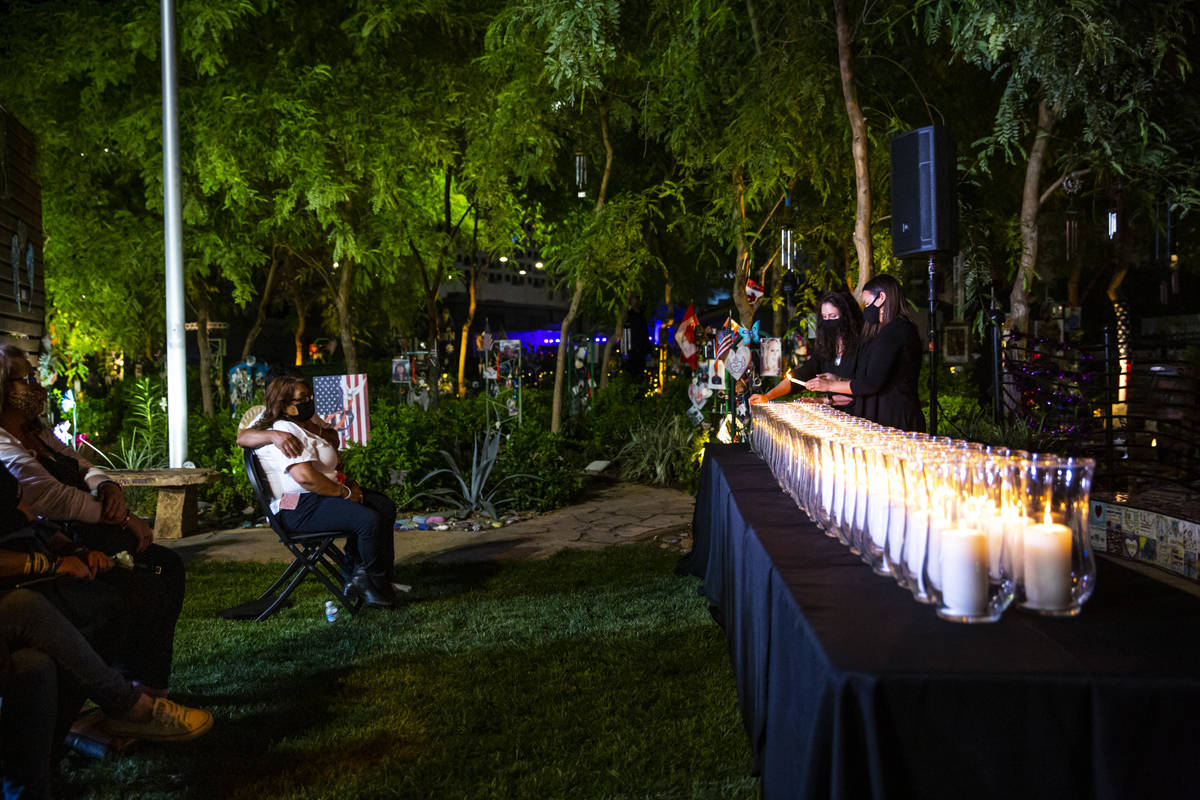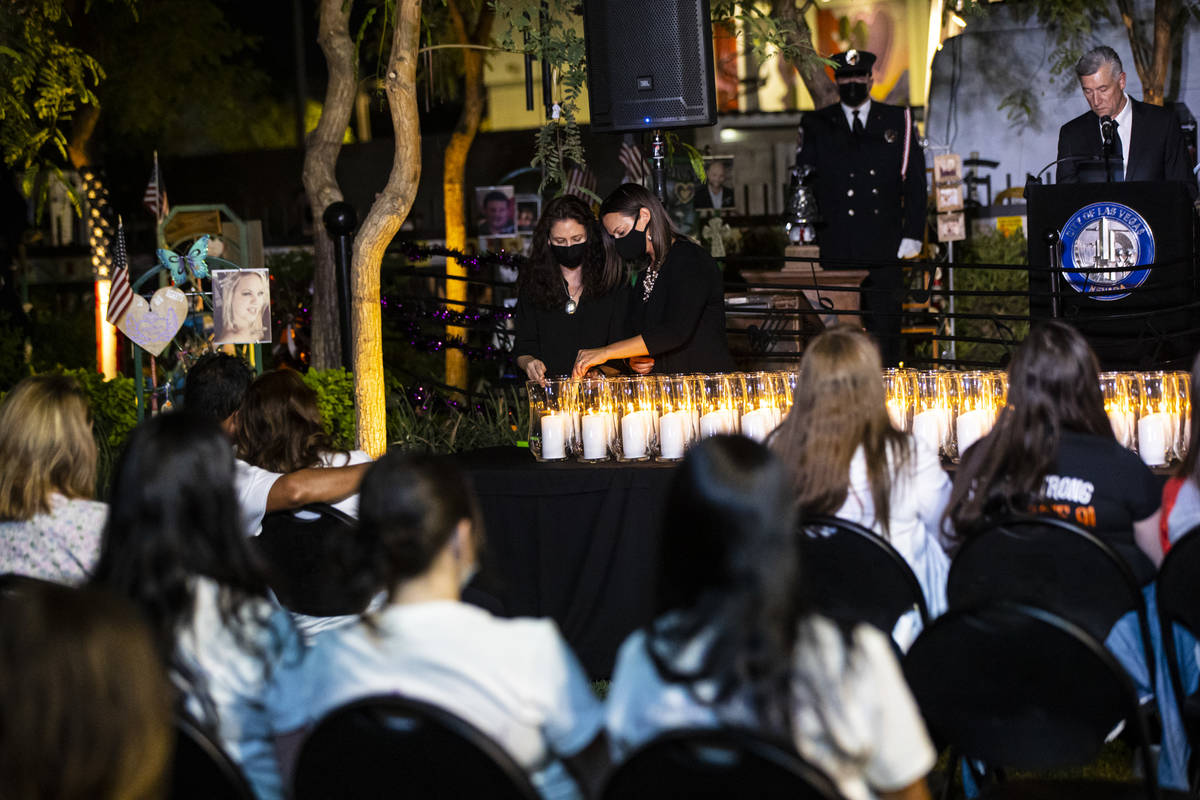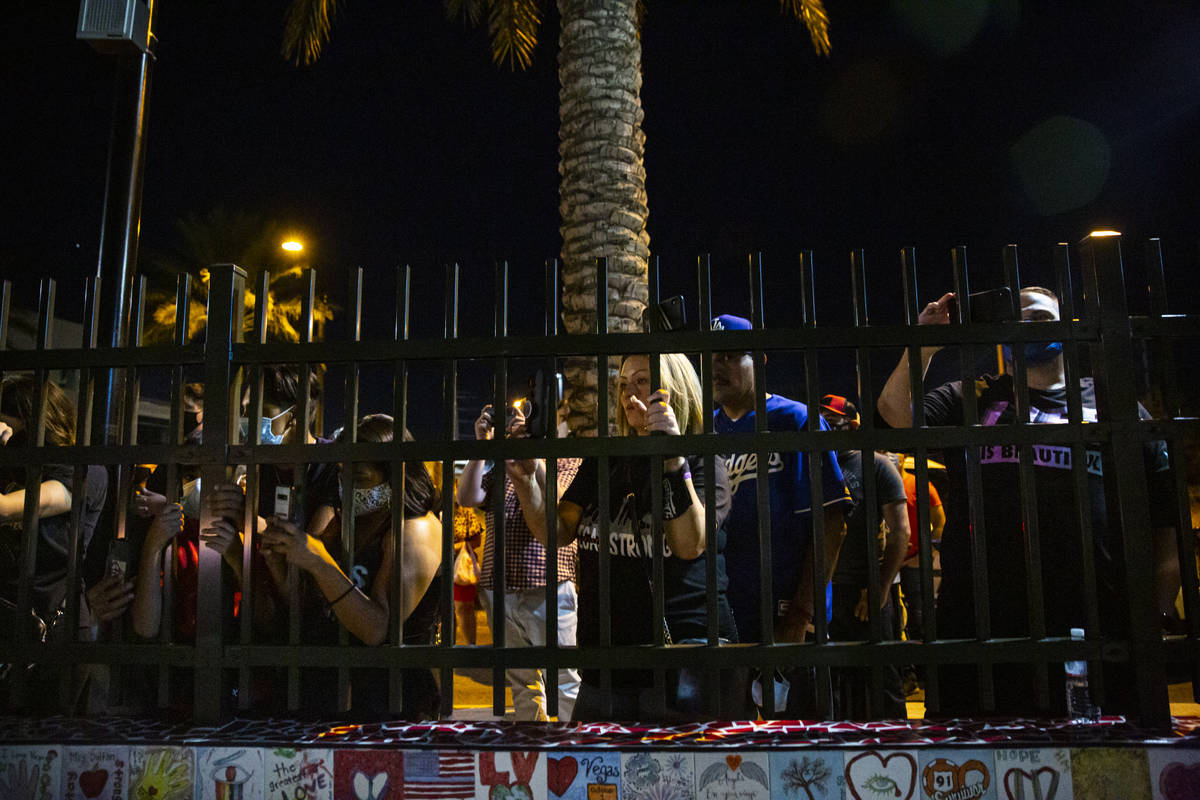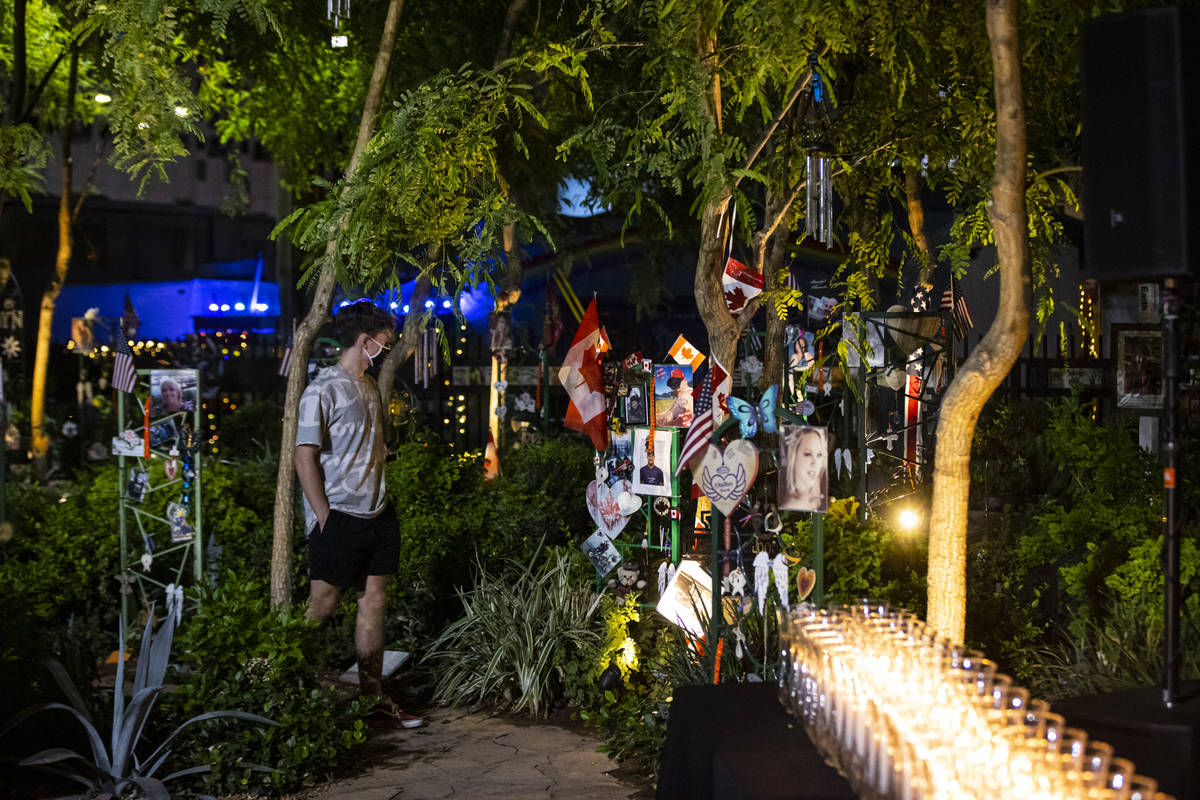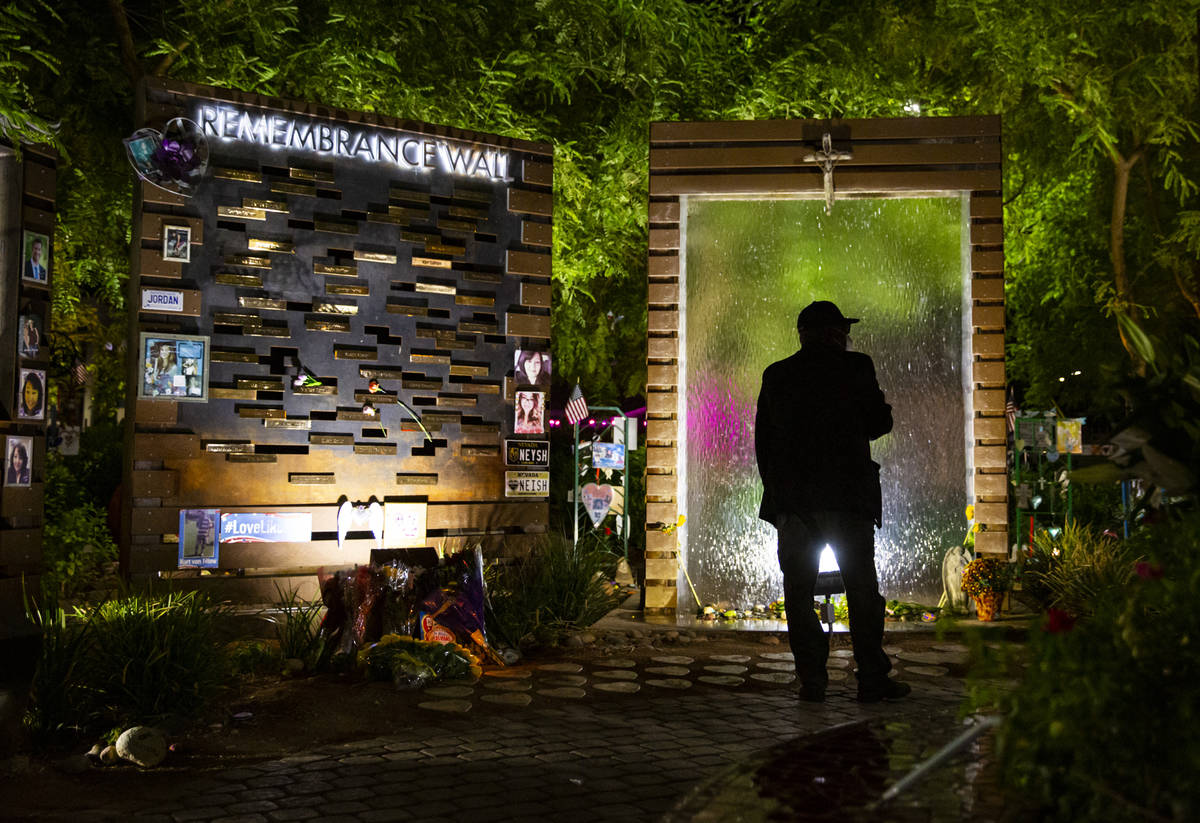 Las Vegas Mayor Carolyn Goodman and a city spokesman acknowledged, during a name-reading ceremony Thursday night, the 60 victims who died as a result of the Route 91 Harvest festival shooting three years ago.
Goodman noted early on in the remembrance ceremony that the two most recent victims who died in November and May — Kimberly Gervais, 57, and Samanta Arjune, 49 — "passed away as the result of this horrific massacre."
But Goodman and city spokesman David Riggleman read only 58 names as part of the formal remembrance, in the order of 58 memorial trees planted in the garden — a bell tolling and a candle lit after each name.
"We're here with you to revere the memory of each of them and how his or her life intertwined with family, dear friends and others who will never forget them," Goodman said. "Tonight there is nothing but them."
The ceremony in the Las Vegas Community Healing Garden, remembering the lives lost in the worst mass shooting in modern U.S. history, was closed to the general public.
Only victims' family members and some media were allowed inside the garden in order to follow social distancing guidelines. While attendance was capped at 50 people, roughly 30 more watched from outside the garden with some peering through a long black gate.
The ceremony was put on by the city and Get Outdoors Nevada at the Las Vegas Community Healing Garden, starting at 10:05 p.m. — the exact time that a barrage of gunfire first rang out from a Mandalay Bay hotel room overlooking the country music festival on Oct. 1, 2017.
The ceremony marked the third year the mayor has read the names of the victims at the healing garden, located at 1015 S. Casino Center Blvd. in downtown Las Vegas.
Contact Shea Johnson at sjohnson@reviewjournal.com or 702-383-0272. Follow @Shea_LVRJ on Twitter.