5 candidates running for Las Vegas mayor (and 3 who aren't)
Updated April 11, 2023 - 11:31 am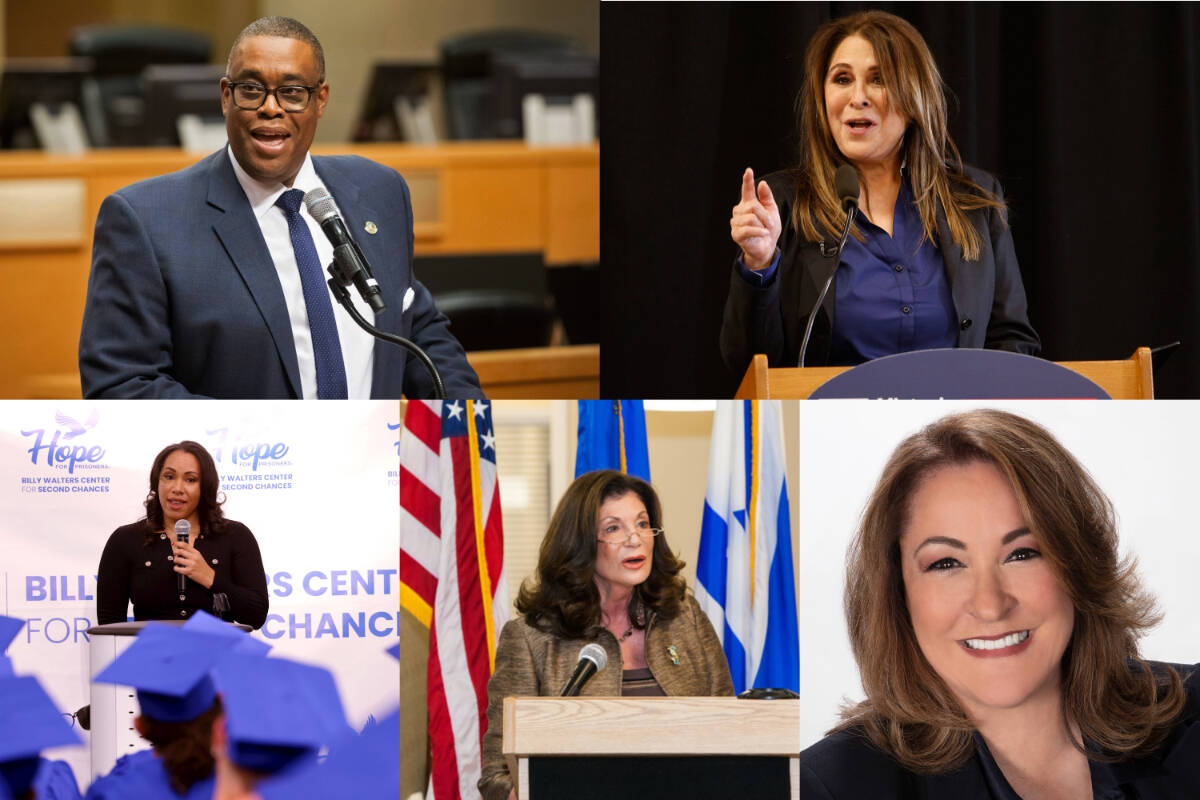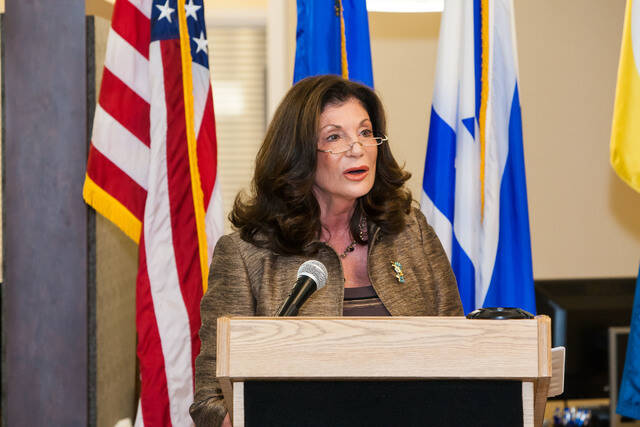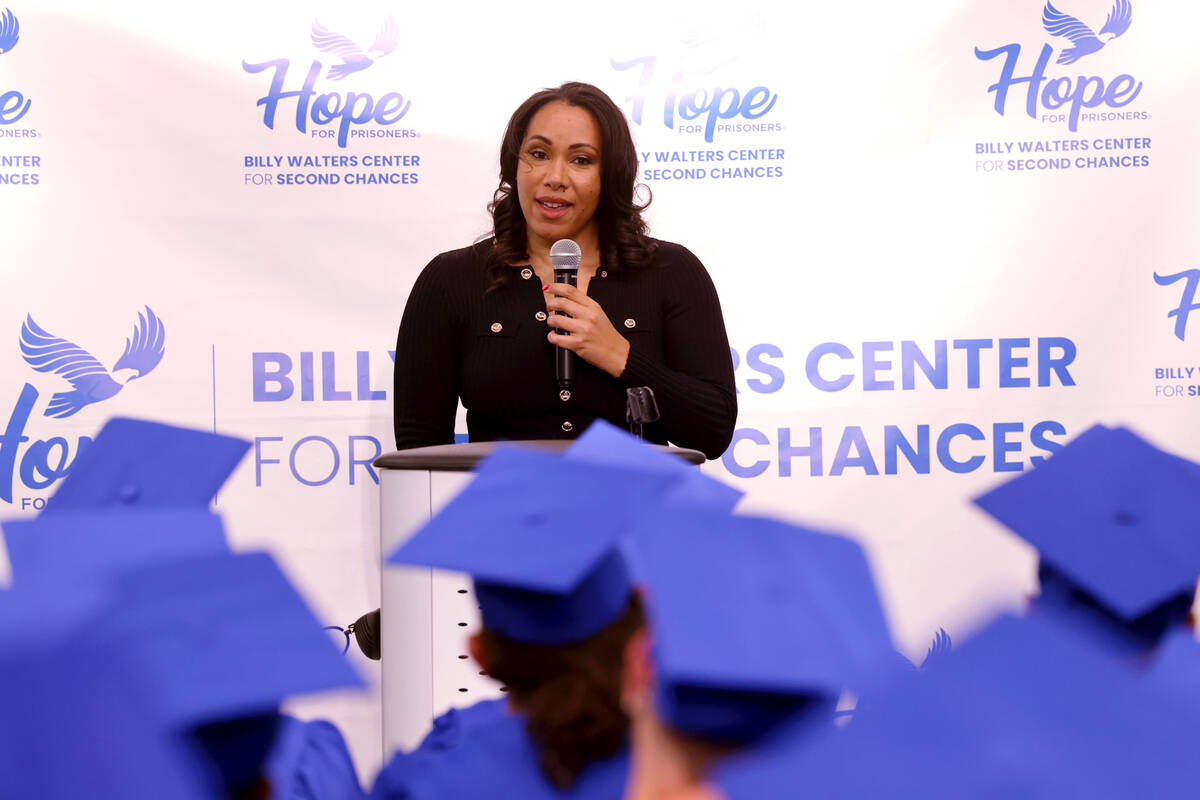 The quarter-century reign from political power couple Oscar and Carolyn Goodman at the helm of the Las Vegas City Council is coming to an end after the 2024 general election.
Mayor Carolyn Goodman has to step down next after her third and final term because of term limits. And with more than a year before ballots are cast, five candidates have declared their intention to replace her.
Some are well-known names, and others are first-time candidates. But with plenty of time before the filing deadline, the list is expected to grow and could include other familiar faces.
Cedric Crear
Councilman Cedric Crear announced his run for higher office a little more than two years ago.
Crear was born and raised in the Historic Westside in Ward 5, which he represents.
The councilman won a special election in 2018 to serve out the remaining term of former Councilman Ricki Barlow, who resigned and was convicted for misusing campaign funds.
Crear, a former city planning commissioner and Nevada System of Higher Education regent, said after his March 2021 mayoral campaign announcement that he was the most qualified among anyone who may throw their hat in the race.
He said his platform includes public safety, workforce development and services for those experiencing homelessness.
Victoria Seaman
In February, Councilwoman Victoria Seaman launched her campaign to a packed room at the Veterans Memorial Center in Summerlin.
Similarly to Crear, the former Nevada assemblywoman won her Ward 2 seat through a special election in 2019. She replaced former councilman Steve Seroka, who resigned amid a recall effort after facing allegations of sexual harassment.
Seaman won re-election in a five-way primary last year.
She said her top priorities as mayor would include public safety, economic diversity, "sports innovation," and bringing "first-class" medical facilities to Las Vegas.
Seaman also has been a vocal advocate for settling the four lawsuits in the long-running Badlands case, which could see the city facing damages of $100 million or more.
Shelley Berkley
Former U.S. Rep. Shelley Berkley announced her run for mayor in January, a position she said she had always considered because she was raised in Las Vegas.
The seven-term congresswoman is the senior vice president of the Touro University system, until she steps down at the end of her contract this summer. After that, she said, she will "hit the ground running."
Before being elected to the U.S House of Representatives, Berkley, who represented public and private entities as an attorney, served in the Nevada Legislature and as a Nevada System of Higher Education regent. She also takes credit for helping bring Boyd Law School to UNLV.
Berkley lost a race for U.S. Senate to Republican Dean Heller in 2012.
As mayor, she said, she wants to help find solutions for those experiencing homelessness, affordable housing, crime, and economic growth and development.
Kara Jenkins
Kara Jenkins is the leader of the Nevada Equal Rights Commission. A victory by her or Crear would seat the first Black mayor in the city's history. When she launched her campaign in 2021, she vowed to be an inclusive lawmaker.
Jenkins has served as the Southern Nevada director of Access to Healthcare Network, a nonprofit that directs resources to marginalized communities.
She served as Nevada's ombudsman under former governors Brian Sandoval and Steve Sisolak.
As mayor, she said when she announced her campaign, she would help the city navigate its way through the COVID-19 recovery.
Deb Peck
Deb Peck, an insurance company agent and also a first-time candidate, said the Badlands case inspired her to seek public office.
If she had a say, the city should've resolved the case last year when a proposed $64 million settlement collapsed, she said.
As mayor, Peck said, she would advocate for public safety, affordable housing, the unhoused, seniors and fiscal responsibility and a healthy economy for small businesses
Not running
Several other candidates contacted by the Review-Journal said they would not be making a bid.
— Clark County District Attorney Steve Wolfson, who served on the council for nearly eight years, and has been the county's top prosecutor since 2012, said he is not running for mayor.
His reason? He is supporting Berkley.
"She will make a great Mayor," he told the Review-Journal in a text message. "We have been friends for decades and I would never run against a friend because friends don't run against friends!"
— Former Councilwoman Michele Fiore once declared she would run against Crear and win, but she told the Review-Journal that she's happy serving as a justice of the peace in Nye County, where she won appointment last year after losing a bid for Nevada treasurer.
"As the current Justice of the Peace, I find great fulfillment in serving the community of Pahrump, and I am committed and content with my current position," Fiore said. "… I will remain in Pahrump to continue serving and cherishing my new community."
— Peter Guzman is the president and CEO of the Latin Chamber of Commerce, where he's served for two decades, six years as the head of the largest Latino business group in the state.
"I have no interest in running for Mayor at the moment," he told the Review-Journal in a text message.
Under Guzman's leadership, the chamber launched a newsletter and created a "Bagels & Politicos" series of events to connect members with local officials.
Guzman recently served in Gov. Joe Lombardo's transition team after the 2022 election.