Assemblywoman ratified as new Las Vegas deputy city manager
Updated September 6, 2023 - 12:43 pm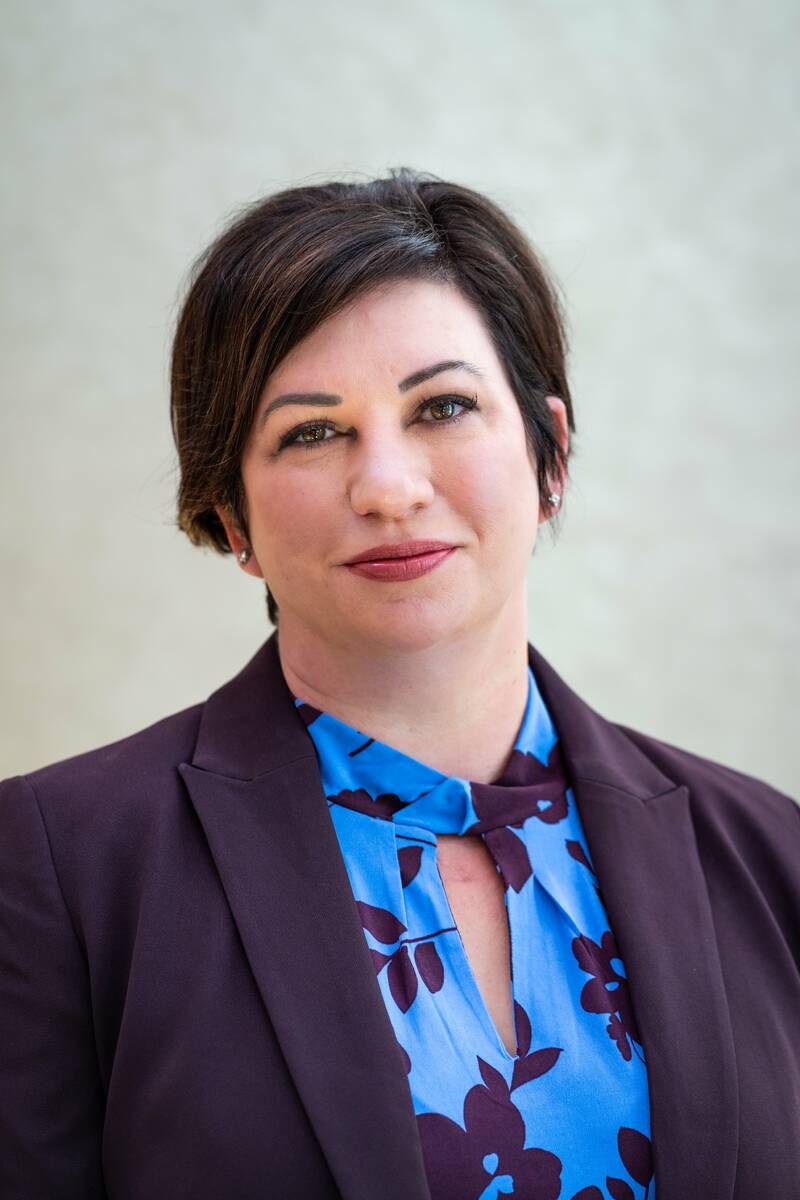 The city of Las Vegas has two new deputy city managers.
The City Council on Wednesday voted unanimously to ratify the appointments of Sabra Smith Newby and Steve Ford. Both candidates were selected by new City Manager Mike Janssen.
Smith Newby, a state legislator serving central Las Vegas, said she would immediately step down from her position in the Nevada Assembly, while Ford was promoted from his position as the city's director of parks, recreation and cultural affairs.
Smith Newby will oversee the departments of neighborhood services, government affairs and youth development and social innovation.
Her Assembly District 10 position will be vacant until the next election.
Prior to the last Legislature Session, Smith Newby had been appointed to fill the seat by the Clark County Commission, replacing Rochelle Nguyen who moved on to the state senate.
'Returning home'
Smith Newby was the vice president of government and community affairs at UNLV. She previously served as Reno city manager and had various roles with Clark County for 11 years, including assistant county manager and chief administrative officer.
She's also worked for the city of Las Vegas.
"Sabra is returning home to the city where her career started," Janssen said. "She's so well respected in our community."
Smith Newby graduated from Wellesley College with a Bachelor of Arts in political science and economics in 1999, and she holds a master's degree in public policy at Harvard University.
"I do consider it a privilege to serve the employees and the citizens of this fine city," she said. "I'm very excited to come full circle back to where it started for me in local government."
'Truly honored'
Janssen introduced Ford as "a man who really needs no introduction in our organization."
That's because Ford has been with the city of Las Vegas since 1997, serving in leadership roles in the operations, maintenance and public works departments. The city said he was instrumental in the design of major infrastructure projects.
He will supervise the public works, community development, parks recreation and cultural affairs branches.
Ford, a graduate of the Air Force Institute of Technology, also holds degrees in engineering and environmental management from BYU. He served in the U.S. Air Force and the military branch's reserves, where he retired as a lieutenant colonel.
"I am truly honored at this," he told the council before the vote. "I only hope that my contribution is acceptable."
Contact Ricardo Torres-Cortez at rtorres@reviewjournal.com Follow on X @rickytwrites.