Beginning of filing period brings slew of candidates for Las Vegas city election
January 24, 2017 - 9:33 pm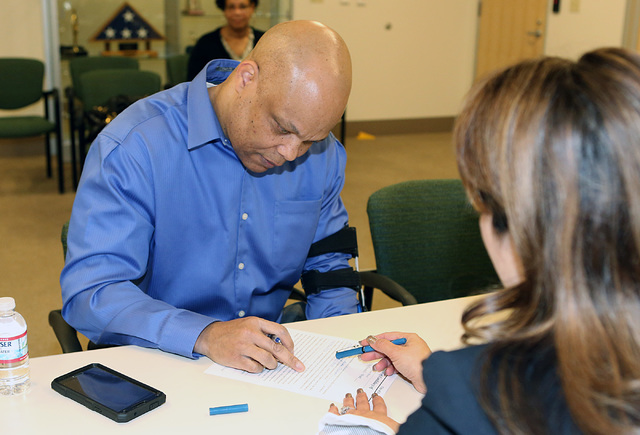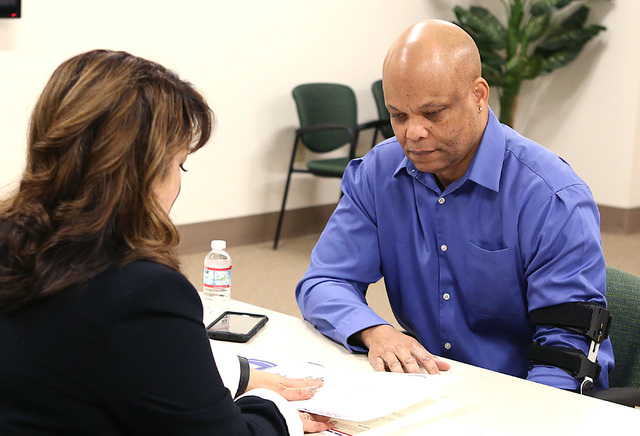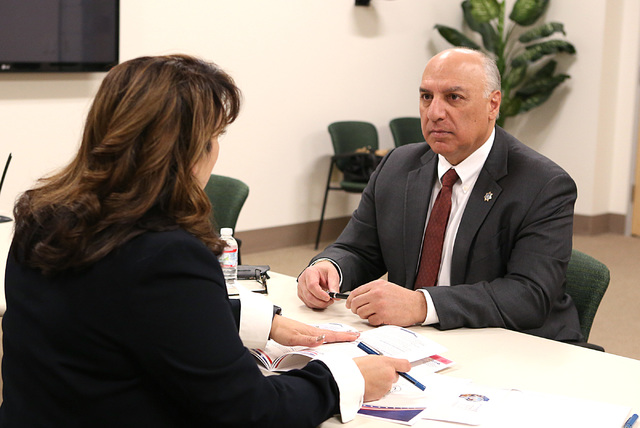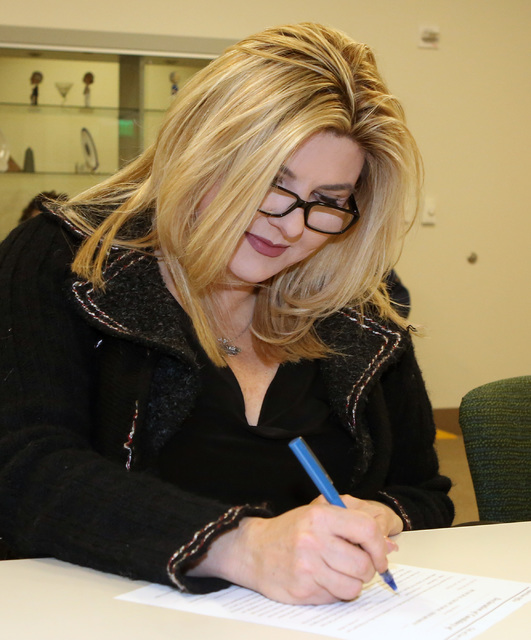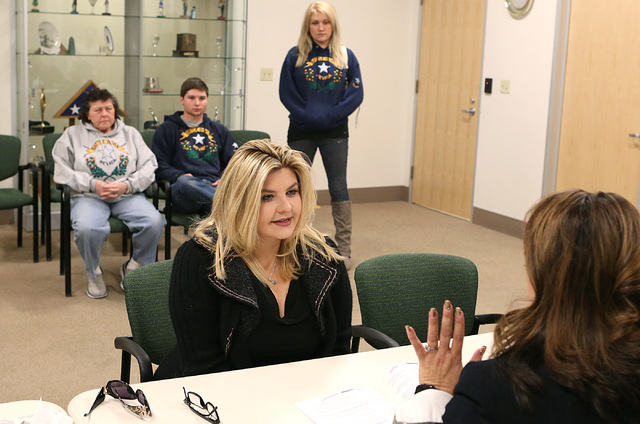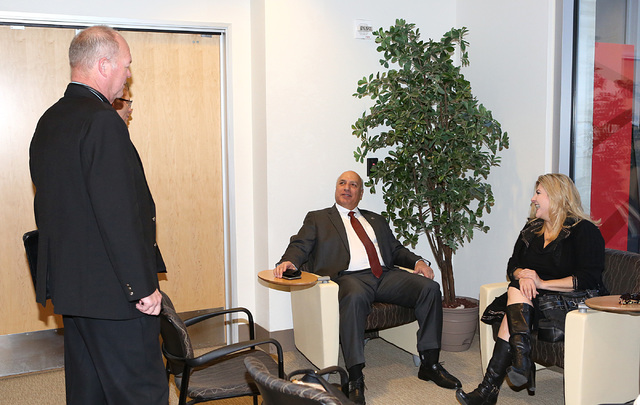 A group of eager candidates lined the Las Vegas City Clerk's Office Tuesday morning to make official their runs for office, kicking off what's already become a lively city election season.
Councilmen Bob Beers and Stavros Anthony both filed to run for re-election Tuesday, but the races in Wards 2 and 4 are shaping up differently. A challenger has announced plans to run against Beers, and the controversial proposal to develop the Badlands golf course is looming large. That issue as reason to challenge makes Beers "all the more determined to prevail in this election," he said.
Retired Air Force Col. Steve Seroka this month announced his intentions to challenge Beers in Ward 2, and said he was spurred by the development proposal. Seroka alleged Beers has worked behind the scenes to "juice the project," which Beers repudiates.
Anthony, meanwhile, is running for his third and final term on the council. No challengers have emerged in Ward 4, and Anthony said he hopes it stays that way.
Former Nevada Assemblywoman Michele Fiore and political newcomer Allen Jordan both filed Tuesday to run for the Ward 6 seat. Term limits will force Councilman Steve Ross to leave that seat he's held for 12 years. His wife, Kelli Ross, and Clark County School District Trustee Chris Garvey also have publicly stated their hopes for representing Ward 6.
Fiore served two terms as an assemblywoman, and in 2016, she lost the Republican primary for Nevada's 3rd Congressional District. Fiore said she is enthusiastic about the possibility of serving in a local office.
Fiore has drawn attention beyond state lines during her time in Nevada politics more than once, including in disputes over federal lands involving the Bundy family in Nevada and Oregon. Fiore found herself involved in negotiating an end to an end to the Oregon standoff between armed activists and federal negotiators.
On Tuesday, Fiore said "personal property rights" are a big issue for her, and she wants to see some "rural peace" maintained in Ward 6, which has seen rapid growth.
City races are officially nonpartisan, but Fiore voiced confidence that her party affiliation will help in Ward 6.
"Nevada went blue, but Ward 6 stayed red," Fiore said of the November elections.
Jordan said he brings a different viewpoint in his bid for the Ward 6 seat.
"I'm not locked into these partisan politics," Jordan said.
Municipal judges Susan Roger, Heidi Almase and Cedric Kerns are all up for re-election, and all three filed their paperwork at the clerk's office Tuesday morning.
City Council members earn an annual salary of $77,658 and serve out four-year terms. The municipal judges earn $163,752 salaries and serve six-year terms.
The candidate filing period runs through 5 p.m. Feb. 3. The primary is April 4, with early voting from March 18 to 31.
Some races could be decided during the primary — if a candidate earns at least 50 percent, plus one of vote in the primary, they win the whole thing. If a general election is necessary, that's scheduled for June 13. Oftentimes, races with an incumbent candidate are decided by the primary.
The city of Las Vegas will debut voting centers for the first time this election cycle, consolidating 75 polling places into 15 centers. The City Council approved the change last year as a cost-saving measure.
Contact Jamie Munks at jmunks@reviewjournal.com or 702-383-0340. Find @JamieMunksRJ on Twitter.