'Black Trailblazers' honored at Las Vegas City Hall
Updated January 19, 2023 - 7:53 pm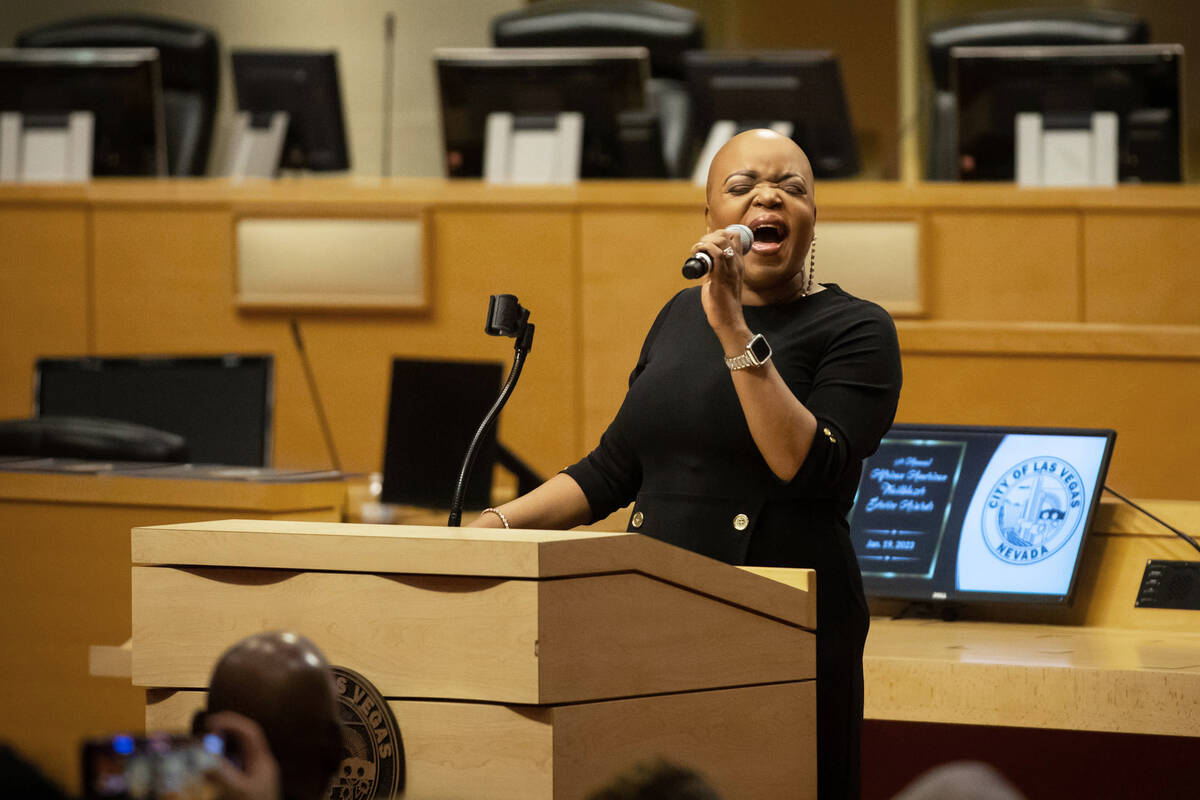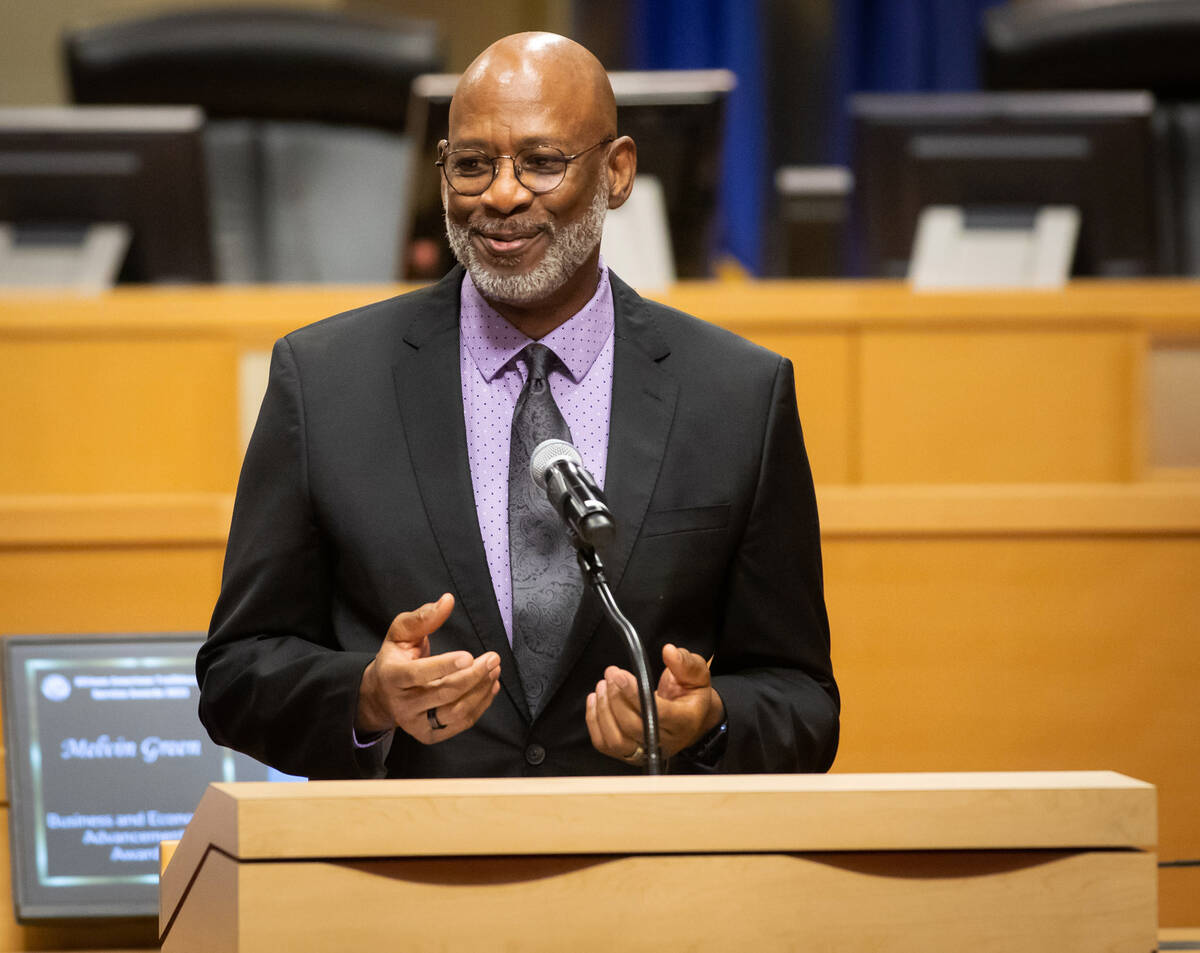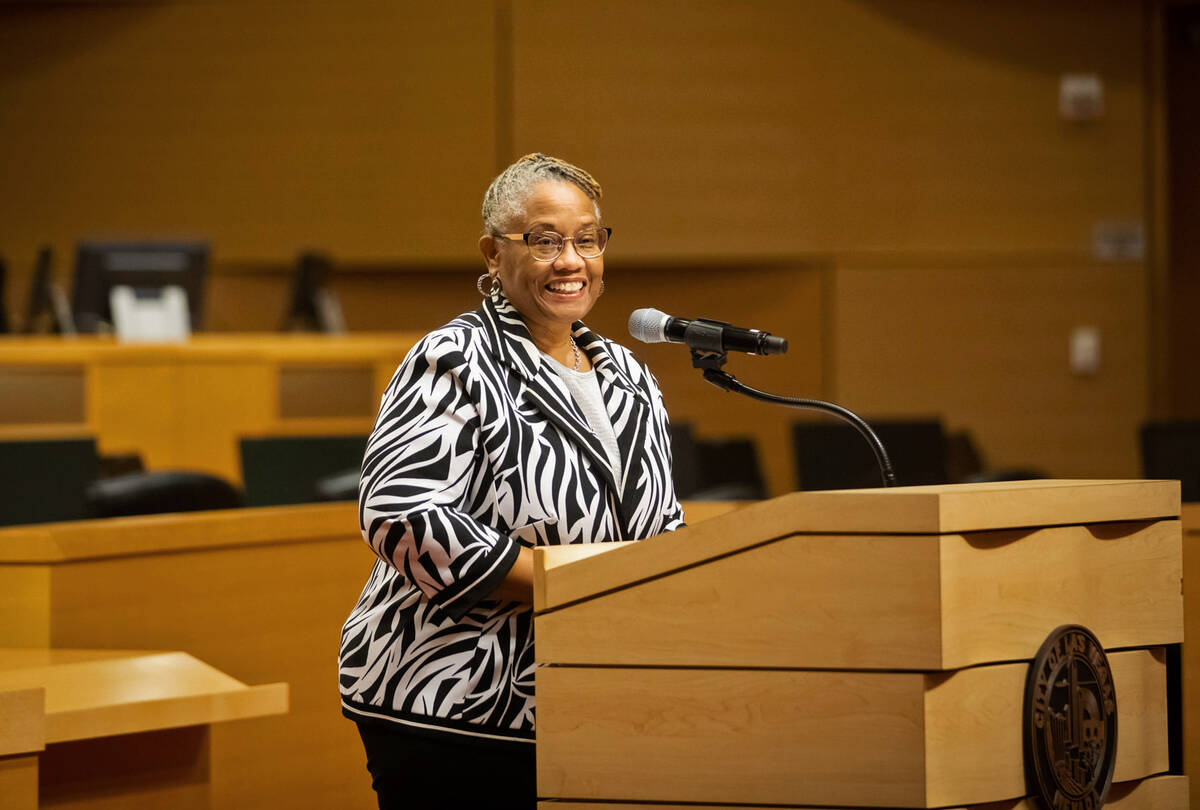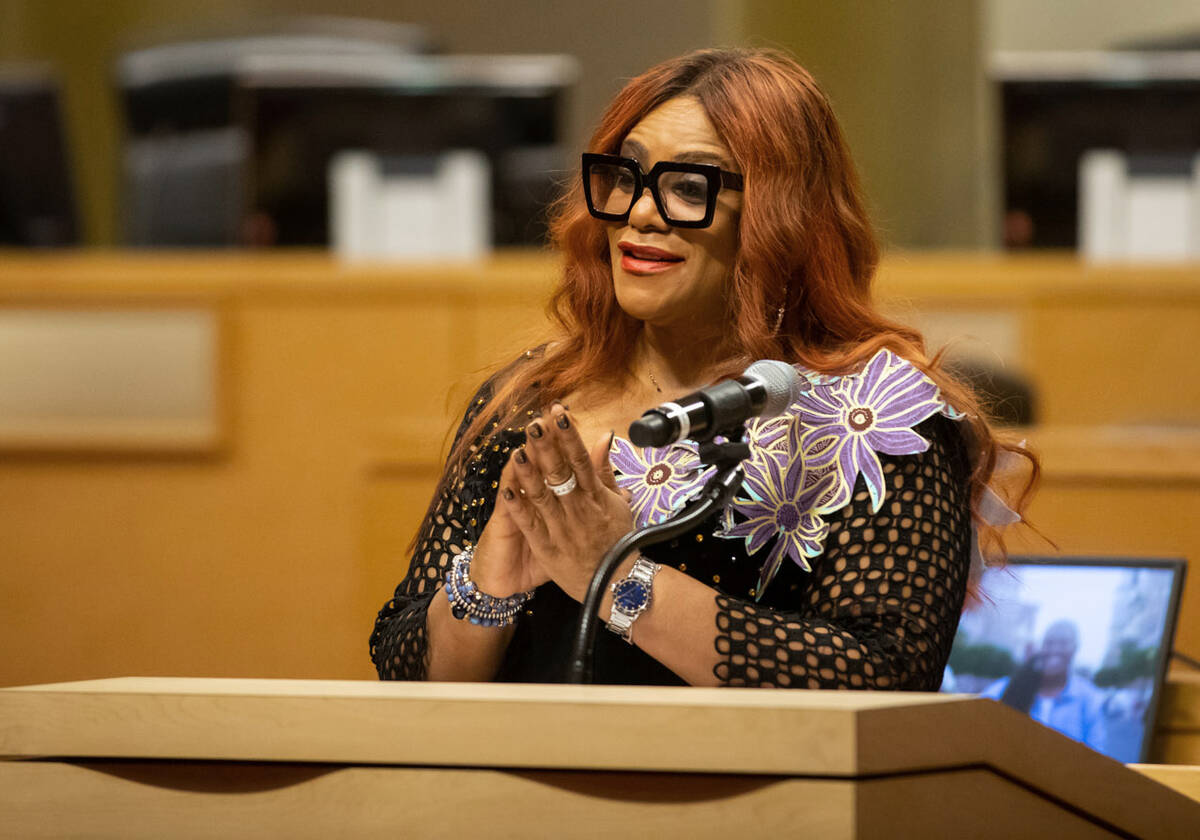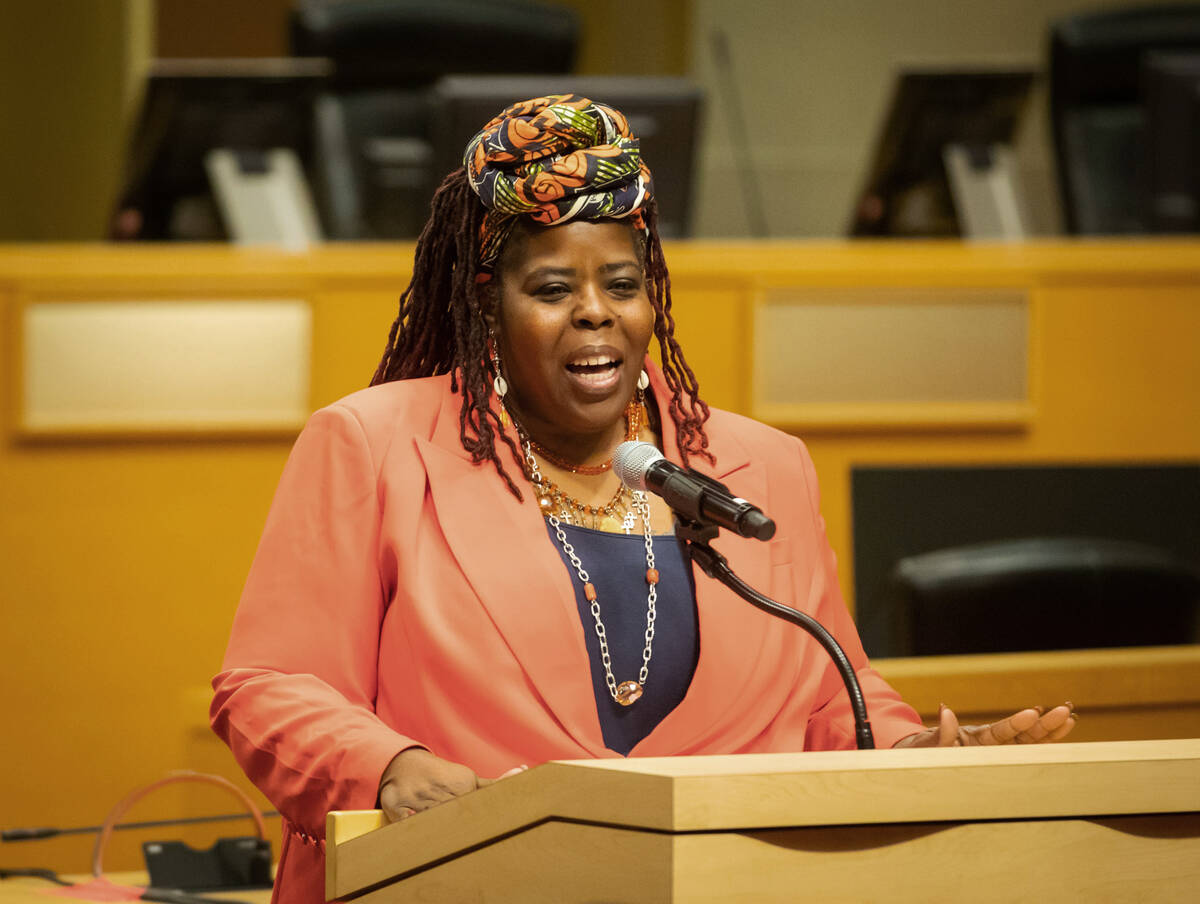 An award ceremony Thursday honoring Las Vegas "trailblazers" was as much about the recipients as it was the storied ancestors in the Black community who paved their way.
"Truly, we are standing on the shoulders of those who have come before us who have done the work for us to continue to move this community and our entire city forward," Clark County Commissioner William McCurdy III said.
A modest-sized crowd gathered Thursday at Las Vegas City Hall for the ninth annual African American Trailblazer Service Awards, where officials showered the five award recipients with praise.
Though the event marked Black History Month, which is coming up in February, Las Vegas Councilman Cedric Crear said he acknowledges that history "three-sixty-five, twenty-four seven."
"Every single day I celebrate the history and the contributions that we as people have made to our community, not just locally, not just statewide, not just nationally. Internationally," he said. "There would not be a country that we live in today that is as great if it wasn't for the contributions that have come before us."
Resilience theme
After a woman belted out a gospel song, and a spoken-word poet gave an impassioned performance about resilience, this year's theme, the recipients were introduced one by one.
Melvin Green, an architect who heads the KME Architects firm with a partner, received the Business and Economic Advancement Award, which honors a business person who has "displayed entrepreneurial character, high standards, innovative professional practice, and a committed support of their local community."
He recalled 2009, "a pretty bad year," in which he and his partner went months without a salary but continued paying their staff.
The firm's projects include helping with the expansion of the Las Vegas Convention Center and the remodeling of the Flamingo Convention Center. It also developed the design of the Eclipse Theaters in downtown Las Vegas.
Green ended his remarks by reciting the firm's motto: "We listen. We pay attention. We create, and we deliver."
Doing the right thing
The Community Activism and Politics Award went to Tameka Henry, a "champion of under-served communities," who has advocated for paid family leave and child Head Start programs, among many endeavors.
She said awards don't define the grassroots advocates.
"We do the work without wanting acknowledgement, we do the work because it's the right thing to do and it's necessary," Henry said.
She uses her experiences to affect change. Currently, Henry is the executive director of the Obodo Collective nonprofit, with a mission to "provide long-term solutions and support to eliminate multi-generational poverty in our communities."
Her call to action Thursday was: "We need you."
Q'shaundra James was the recipient of the Educator Award.
James is an award-winning portrait artist who "rebels against the abjection, struggle and otherness commonly associated with Black portraiture" and is a teacher pursuing a master's degree in education.
"I'm so honored and thankful," she said. The acknowledgement, she added, was a motivator during a time when she was experiencing doubt about her mission.
"It makes me feel good that I'm going down the right path and doing the right thing for my community," James said.
An opportunity to serve
The Rev. Naida Parson received the Spiritual Community Award, which honors a "spiritual leader who has transcended organizational boundaries to promote spiritual and religious growth, partnership, and engagement through inspired action and visionary leadership."
A mentor and motivational speaker — and one of the founders of New Antioch Christian Fellowship — Parson is also a ministry musician, choral director and youth minister and teaches the Bible.
"Thank God for the call to serve this community," she said. "I thank you for the opportunity to serve … to enhance the lives of the people who live in this community."
Vogue Robinson, a poet, mentor and artist, earned the Tyrone Thompson Emerging Leader Award, which honors "an up-and-coming individual who demonstrates a commitment to leadership and substantial potential for innovation, creativity, vision and positive influence."
The award was named after the late Nevada assemblyman, who died in 2019 at the age of 51.
Robinson first met Thompson at Nevada State College. "He immediately welcomed me, made me feel like I belonged in that space," she said. "His goal was empowerment."
She is the director of development of the Left of Center Art Gallery nonprofit, which advocates for arts in public schools that highlight community diversity.
She was Clark County's second poet laureate and became the first Black woman to be awarded the Silver Pen honor by the Nevada Writers' Hall of Fame in 2021. Her artwork has been featured in the Library of Congress.
Robinson's eyes welled up as she noted how much she misses her grandmother, educator Martina Carpenter, who she once described as her first teacher.
"It's so hard to accept awards without my grandma present," she said. "Thank you all. Thank you very much."
Contact Ricardo Torres-Cortez at rtorres@reviewjournal.com. Follow him on Twitter @rickytwrites.