Elana Lee Graham takes lead in Las Vegas Justice Court race
Updated November 7, 2018 - 1:30 am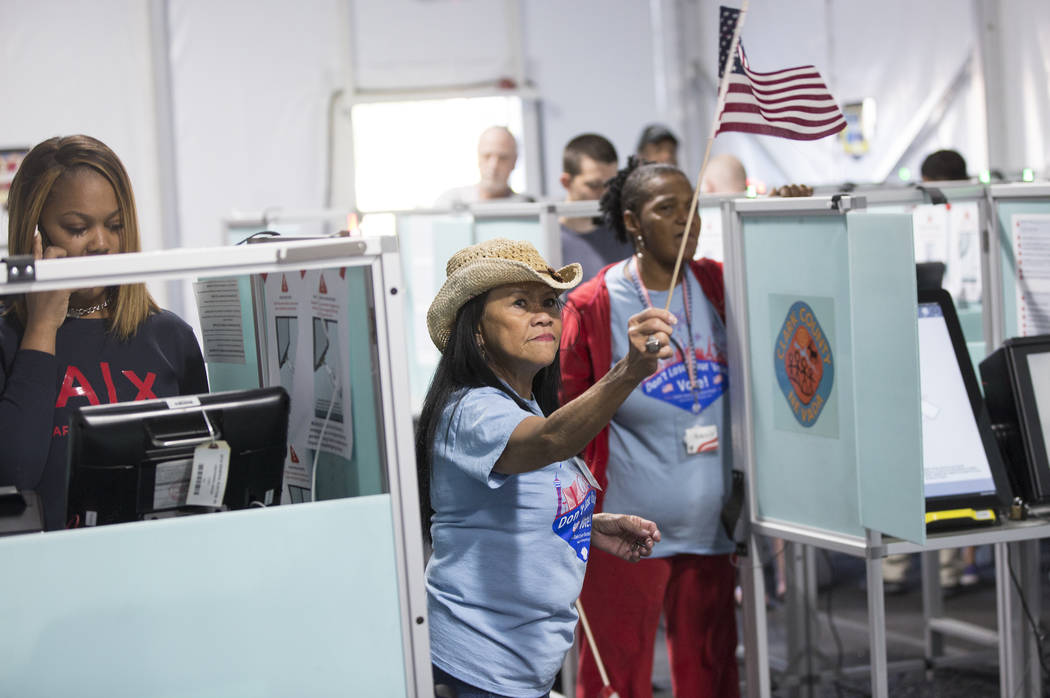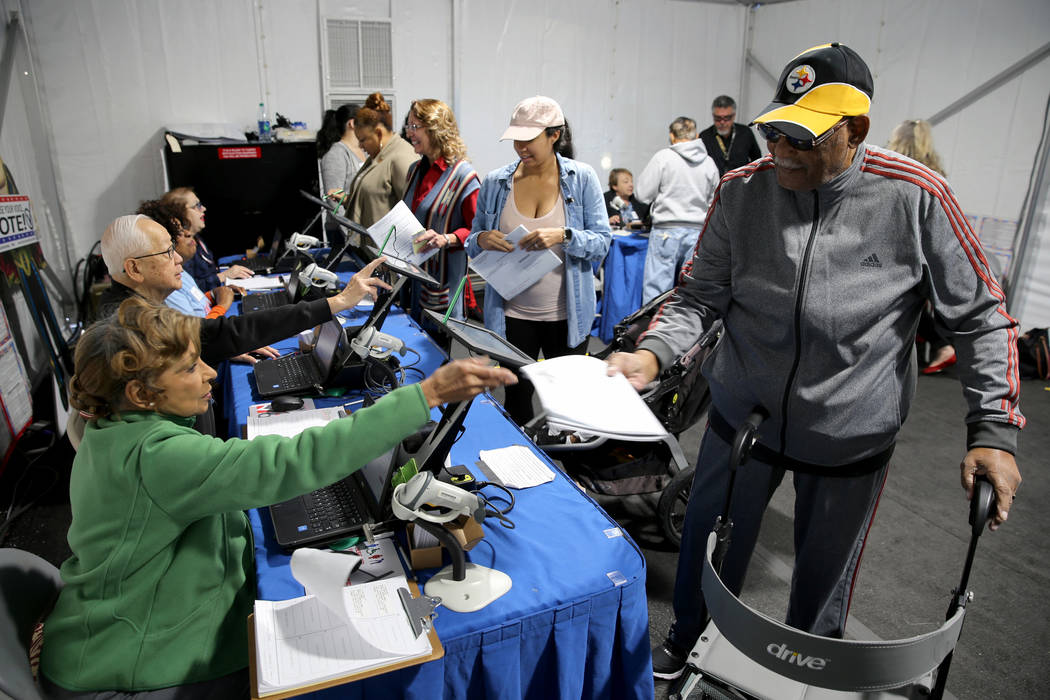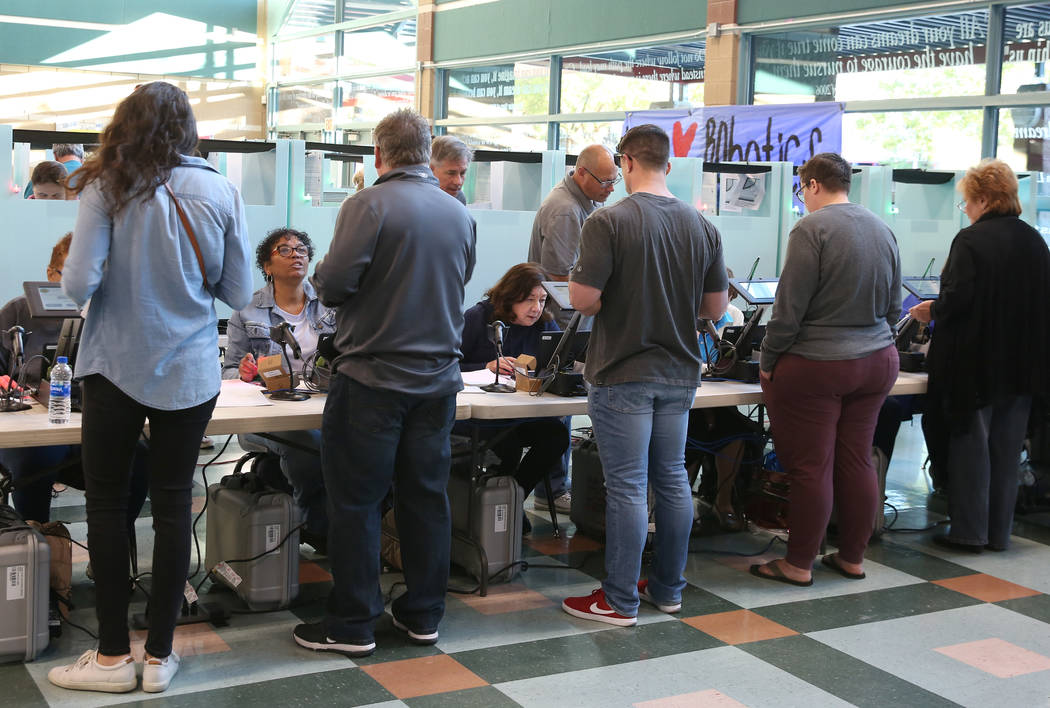 Incomplete election results favored political newcomer Elana Lee Graham over James Dean Leavitt in their Las Vegas Justice Court race.
With 137 of 172 election centers reporting in Clark County, Graham had captured 57.7 percent of the votes as of 1 a.m. Wednesday, compared with Leavitt's 42.4 percent.
"I feel good," Graham told the Las Vegas Review-Journal late Tuesday. "I feel relieved. It was hard in a lot of different ways. I'm just glad we came out on top."
The nonpartisan race was one of the more expensive in the valley's history, as both candidates combined to raise more than a half-million dollars for their campaigns. It centered on a debate over experience, since a code of ethics discourages judicial candidates from discussing legal decisions.
Leavitt, who formerly served on the Nevada Board of Regents, is 56 and has practiced law in Nevada for 26 years. Chief Deputy District Attorney Graham, 34, has been a prosecutor since 2011 and said she has tried dozens of cases in Clark County.
The two were vying to replace Deborah Lippis, who stepped down from the Department 1 seat in September after more than 25 years. The seat carries a six-year term.
In the Department 18 race in Clark County District Court, incomplete returns showed incumbent Mark Bailus slipping against Chief Deputy District Attorney Mary Kay Holthus.
Holthus had captured 54.7 percent of the votes as of 1 a.m., compared with 45.3 percent for Bailus.
Bailus was appointed to the seat in April 2017. Holthus has served as a prosecutor since 1991.
Incumbents David Jones and Tierra Jones, who are unrelated, had no challengers for their two-year-term seats in Departments 29 and 10, respectively. Both were appointed last year by Gov. Brian Sandoval.
In Boulder City, incumbent Justice of the Peace Victor Miller had a large lead over opponent Robert Martin, a civil trial attorney, as of 11:20 p.m. Tuesday. Miller had 70.4 percent of the votes, while Martin had 29.6 percent.
Miller has served as the city's justice of the peace since 1994.
In Goodsprings, preliminary returns showed Larry Shupe with a narrow lead over opponent Amber Carter to become the township's newest justice of the peace. Both are political newcomers.
Former Goodsprings Justice of the Peace Dawn Haviland resigned last year after she was suspended following allegations of judicial misconduct. Haviland had served as the township's only justice of the peace since she was appointed to the position in 1999.
Contact Rachel Crosby at rcrobsy@reviewjournal.com or 702-477-3801. Follow @rachelacrosby on Twitter.