Ex-Councilman Bob Beers says he plans to run again
Updated November 10, 2021 - 3:38 pm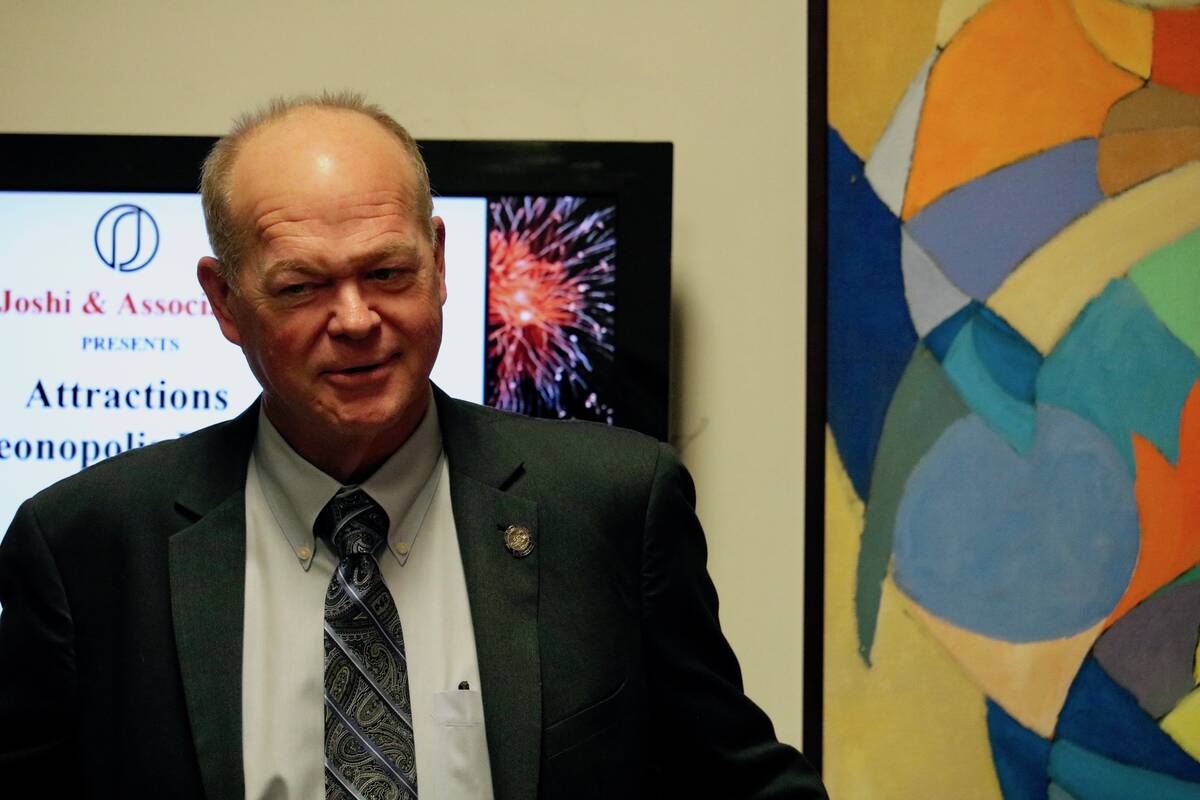 Former Las Vegas Councilman Bob Beers will launch a bid to return to elected leadership in City Hall, calling it the right time for a comeback in an announcement Wednesday.
Beers, a veteran of the Nevada Assembly and state Senate, as well as a certified public accountant, said he plans to run for Las Vegas City Council in Ward 4, a seat currently occupied by term-limited Councilman Stavros Anthony. From 2012 to 2017, Beers served as the councilman in Ward 2.
"I feel the time is right for me to return to the City Council, as the city faces some difficult days ahead," Beers said in a statement. "I believe my years of government experience and sensible approach are needed now more than ever."
In his announcement, Beers singled out the growing city taxpayer liability from ongoing litigation over the defunct Badlands Golf Club course. While still in office, Beers had warned that attempting to intervene in a developer's efforts to build housing on the land would cost the city and taxpayers millions of dollars.
A Clark County District Court judge ruled last month that the city must pay more than $34 million to developer EHB Cos. after the city was found liable of a so-called government taking on a nearly 35-acre parcel on the 250-acre plot.
In a brief interview Wednesday, Beers, 62, said that the city must settle the legal battle with "as least pain" to city taxpayers as possible even if it required replacing City Attorney Bryan Scott.
A bitter dispute over the defunct golf course's development had been a central issue in the 2017 council contest for Ward 2, where the property is located. Beers lost his reelection bid to former Councilman Steve Seroka, who had criticized Beers for "roll(ing) out the red carpet for the developer."
Beers said Wednesday he had shown in office that he would not be bullied or intimidated by wealthy neighbors opposed to constructing housing on the nearby land.
Seroka resigned in March 2019 amid a recall effort and sexual harassment claims lodged by an aide. Councilwoman Victoria Seaman replaced Seroka after winning a special election and vowing to try to resolve ongoing litigation, yet she has thus far been unsuccessful.
Beers said he had received phone calls about his potential interest in running in that special election, but he and his wife had by then moved out of Ward 2 into Sun City Summerlin in Ward 4, where they have resided for four years.
He served in the state Legislature as a Republican — first in the Assembly and then in the Senate — from 1999 to 2008.
Beers is in favor of increasing funding to the police department and a proponent of charter schools to provide parents with school choice.
He helped start Founders' Academy charter school, earned his accounting degree from UNLV and has started companies that specialize in auditing small public companies, his campaign said.
He is also a former journalist, having worked at KLUC and KMJJ radio in Las Vegas.
The candidate filing period for non-judicial races in 2022 begins March 7. The primary election is June 14.
Contact Shea Johnson at sjohnson@reviewjournal.com or 702-383-0272. Follow @Shea_LVRJ on Twitter.