Former Congresswoman Berkley to run for Las Vegas mayor
Updated January 6, 2023 - 5:12 pm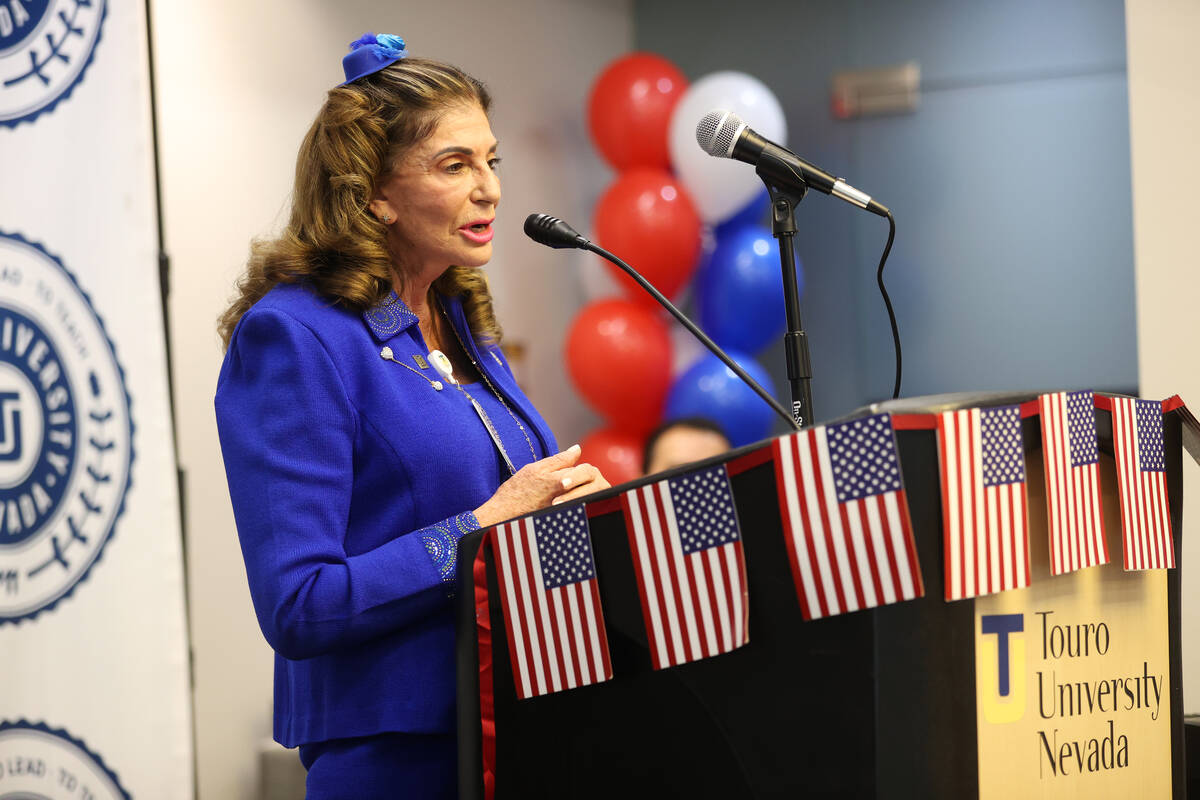 Former U.S. Rep. Shelley Berkley wants to be the next Las Vegas mayor.
Berkley, a Democrat who served in Congress for seven terms, said Friday that she intends to mount a campaign to replace Mayor Carolyn Goodman, who will term out at the end of 2024.
Currently the senior vice president of the Touro University system, Berkley said she will "hit the ground running" when her contract expires at the end of June.
"With my experience, I'm a pretty well-rounded candidate for this position," she told the Las Vegas Review-Journal on Friday. "This was just an announcement to let people know that I am running for office. I will hit the ground running later this year, and I am looking forward to working with all the members of the City Council."
She said she had always put thought into running for mayor in the city where she was raised. And with the imminent end of Goodman's term, "I had to make a decision whether or not to run," she said.
Berkley said she has let Touro know about her plans and promised to keep her commitment to the institution for six more months.
Before being elected to the U.S House of Representatives, Berkley, an attorney who represented public and private entities, served in the Nevada Legislature and as a Nevada System of Higher Education regent. She takes credit for helping bring Boyd Law School to UNLV.
She forfeited re-election to Congress in a run for the U.S. Senate and lost a close contest to Republican Dean Heller.
As a congresswoman, she advocated for seniors, veterans and undocumented immigrants, she said.
The "challenges in Congress are not significantly different than the (ones) the city of Las Vegas grapples with," Berkley said.
She said that includes finding solutions related to homelessness, affordable housing, crime, and economic growth and development.
Berkley said she wants to see a bustling economy that's good for business and labor.
She credits her middle-class family's ability to own a home, when her father worked as a waiter, for its success and deep ties to the city.
Former Mayor Oscar Goodman and Mayor Carolyn Goodman were instrumental ambassadors for this "world-class city," Berkley said, and she wants to build on their victories.
"I believe in public service, and to me public service is: You serve the public, not the other way around," Berkley said.
She predicted that Las Vegas will see "unprecedented growth and success" in the next 10 years.
Las Vegas Councilman Cedric Crear also has announced his intention to run for mayor.
Contact Ricardo Torres-Cortez at rtorres@reviewjournal.com. Follow @rickytwrites on Twitter.