Hazardous Moulin Rouge site in west Las Vegas will be razed
November 1, 2017 - 1:05 pm
Updated November 1, 2017 - 2:42 pm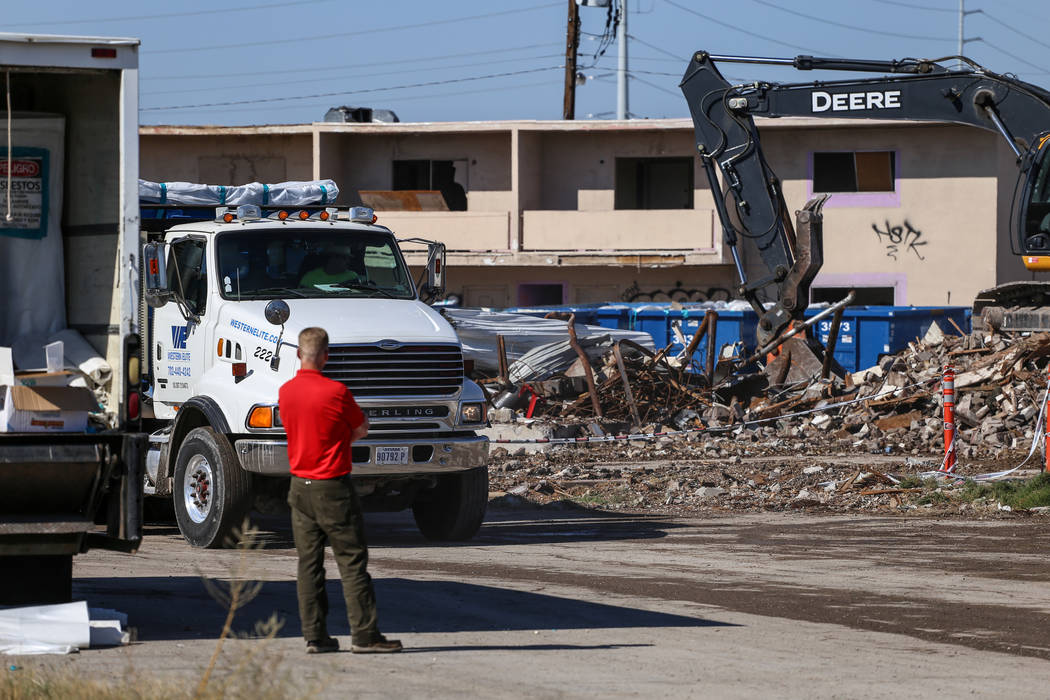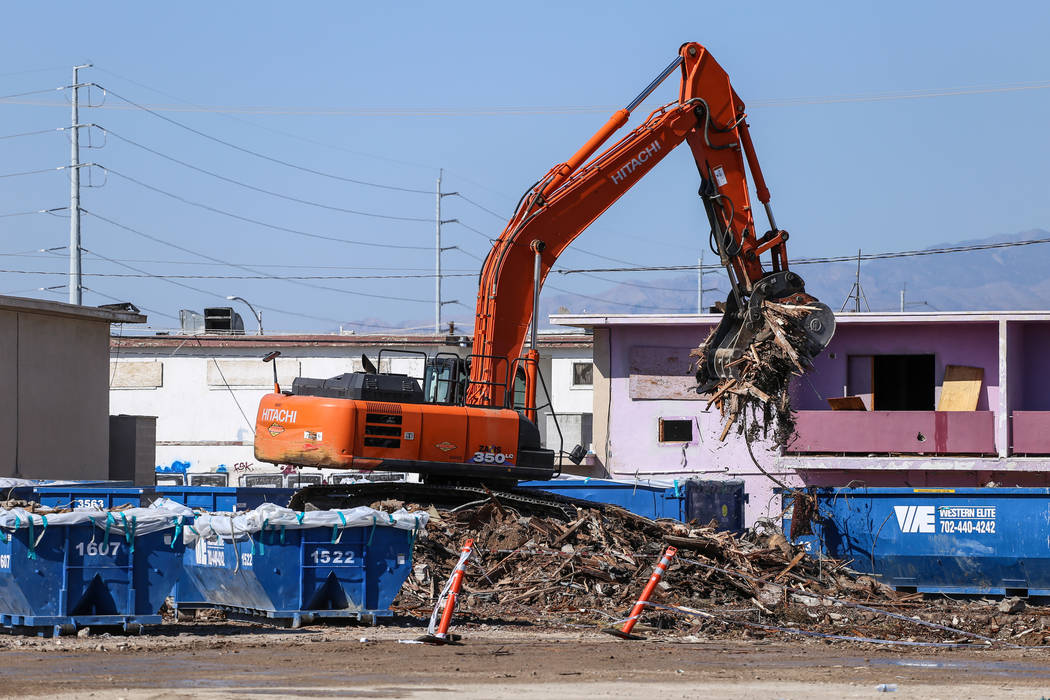 The buildings still standing on the historic Moulin Rouge site will soon be razed, after Las Vegas city officials deemed them a danger.
The Las Vegas City Council ratified on Wednesday City Manager Scott Adams' Oct. 9 declaration that the structures on the site pose an imminent hazard.
"We had no choice," Las Vegas Mayor Carolyn Goodman said. "And to wait, you'd really put people in danger."
All of the structures on the 15-acre Bonanza Road property have been open and accessible, and up to 200 homeless people have been living in them at any given time.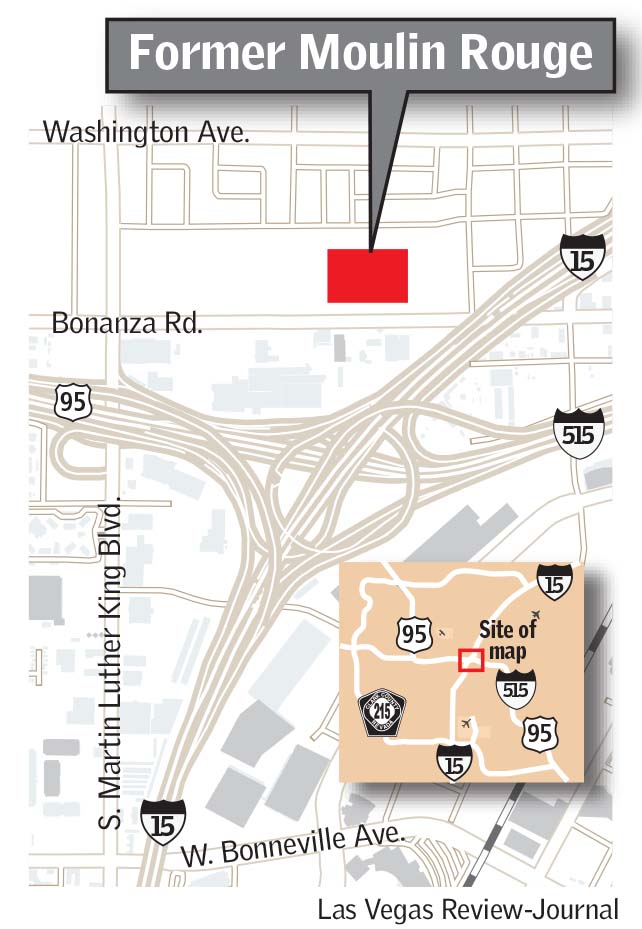 Wires and broken glass are sprayed through the hallways of graffiti-tagged buildings. Officials have found used needles and human waste, leading to the concerns about communicable diseases, Code Enforcement Supervisor Vicki Ozuna said.
A number of fires have ravaged the buildings, including a large blaze that consumed what remained of the original building of Las Vegas' first integrated hotel and casino.
Crews took that building down in the following days.
The city sent the property receiver a notice and orders in late July, but the dangerous conditions were not corrected. Adams' imminent hazard declaration following the large fire in early October triggered the state law allowing the city to bypass the usual contract approval process in emergencies.
Homeless people were sleeping in other buildings while firefighters fought the early October blaze, said Councilman Ricki Barlow, who represents the city's Historic Westside and the Moulin Rouge site.
Asbestos removal in the remaining buildings is expected to wrap up within the next three weeks, Ozuna said.
Demolishing the remaining structures will take another week or two beyond that.
The buildings will come down as the property come enters a new chapter.
Despite bids from groups seeking to revive the Moulin Rouge, a judge last month approved Clark County's $6.2 million bid. The county is eyeing the site for a building that could house the Department of Family Services.
The Clark County Commission is slated to vote Tuesday on that purchase.
The property has seen years of failed redevelopment attempts after the original Moulin Rouge's closure in the 1950s. The building hosted a meeting that effectively ended segregation in Las Vegas hotels and casinos, and the site earned a spot on the National Register of Historic Places.
The Moulin Rouge sign is prominently displayed in the Neon Museum's Neon Boneyard, but concerns are lingering about preserving the history of the site itself.
The city should ensure the significance of the site is marked going forward, Councilman Bob Coffin said.
"We're marking the end of an era here," Coffin said.
Contact Jamie Munks at jmunks@reviewjournal.com or 702-383-0340. Follow @JamieMunksRJ on Twitter.