Las Vegas city attorney set to retire
Updated June 2, 2023 - 8:22 pm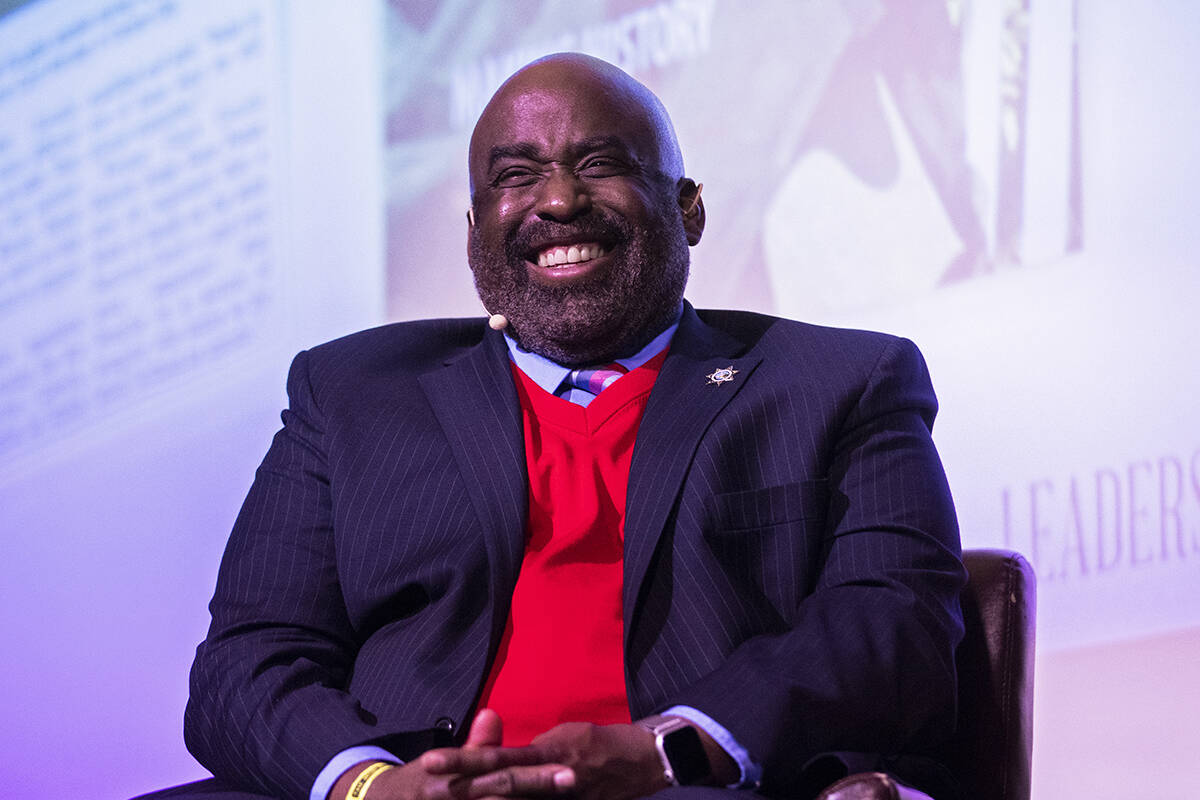 Las Vegas City Attorney Bryan Scott is stepping down from the post after three years.
Scott, the first Black person to hold the position in city of Las Vegas history, intends to retire on Aug. 10, a city spokesperson said Friday.
"He's been a wonderful city attorney these years," said Mayor Carolyn Goodman, adding that he's "been extremely competent — certainly very responsive to council and (me) as mayor."
Scott let the City Council know about his decision on May 26, two days after City Manager Jorge Cervantes announced he also will be retiring around the same time.
On Wednesday, the City Council will discuss its plans for replacing both men.
"Both Jorge and Bryan have careers that span more than 30 years, and both are longtime city of Las Vegas employees who have served our community with distinction," the city said in a statement. "Jorge has been with the city about 25 years and Bryan 27 years."
Goodman said that under Scott's helm, he's made sure to diversify the legal department, and staffed it with a "competent group of attorneys."
"We'll miss him and we wish him everything wonderful in his future," she said. "I can't think of another attorney with more firsts, and awards ever."
Scott, who joined the city in 1996, was promoted to the top position in June 2020, after serving as senior assistant city attorney under Brad Jerbic.
His legal expertise is in general civil litigation, special improvement projects, land use, zoning, ethics, public records and marijuana regulations.
The local chapter of the National Bar Association named him attorney of the year in 2018, and in the following months created a book scholarship in his name.
Goodman said Scott had previously expressed interest in moving on to "new challenges."
She said she wants Scott's replacement to be "extremely well educated," who "understands issues in society and is open minded enough to keep everything in concert with the laws of the land…and is willing to challenge some of the issues we're facing."
Asked if she's willing to consider an internal candidate, Goodman mentioned Assistant City Attorney Jeff Dorocak, who's done a "great job" in his near decade with the city.
But Goodman said the new city attorney would need "to be the right one for our entire council."
Contact Ricardo Torres-Cortez at rtorres@reviewjournal.com. Follow him on Twitter @rickytwrites.