Las Vegas City Council certifies primary election results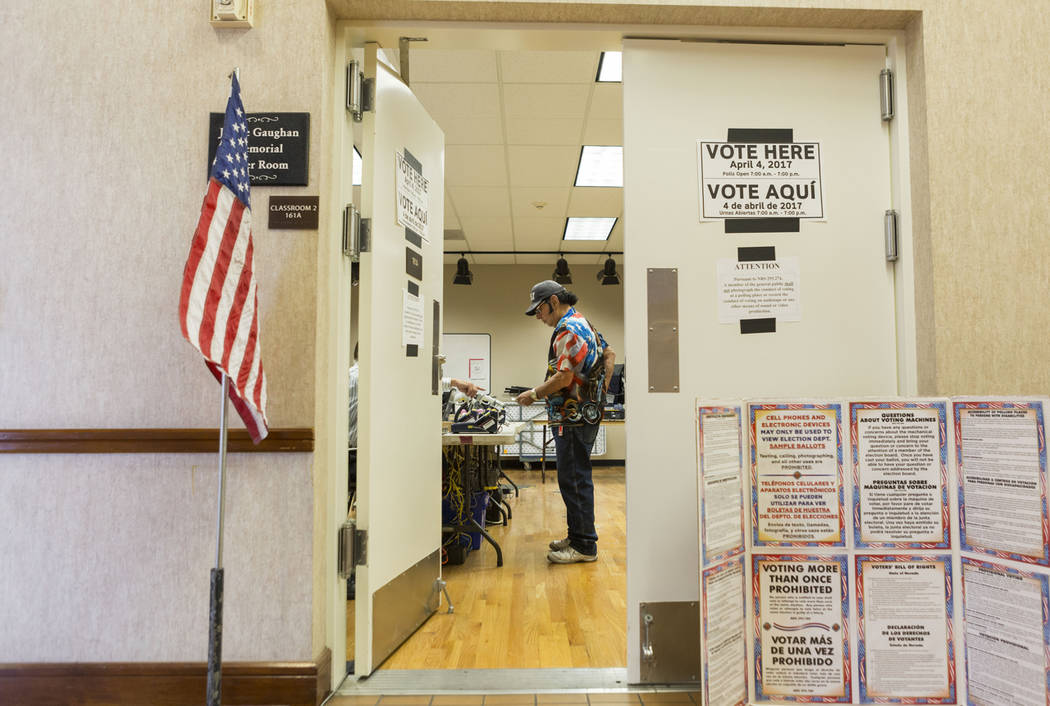 Political candidates who were knocked out of the April 4 primary in Las Vegas have until next Wednesday to remove any campaign signs they may have scattered around the city.
The deadline to remove political signs for candidates who are no longer running is April 19, 15 days after the election. The rule doesn't apply to candidates who are advancing to the June 13 general election.
The Las Vegas City Council on Wednesday certified last week's primary election results, which makes them official. There were six irreconcilable errors in the 23,317 ballots cast, which have no effect on the outcome of any of the races. Less than 8 percent of registered voters in the city cast ballots in the primary. There were 10,840 votes cast early, 8,164 ballots were cast on Election day and another 4,313 were mailed.
Ward 2 Councilman Bob Beers and challenger Steve Seroka will face off in the June general election, as will Michele Fiore and Kelli Ross in Ward 6 and Heidi Almase and Cara Campbell for the Municipal Court judge position for Department 3. Councilman Stavros Anthony and Municipal Court Judge Cedric Kerns won outright in the primary.
Contact Jamie Munks at jmunks@reviewjournal.com or 702-383-0340. Follow @JamieMunksRJ on Twitter.