Las Vegas City Council split on short-term rental vote
Updated June 21, 2017 - 9:47 pm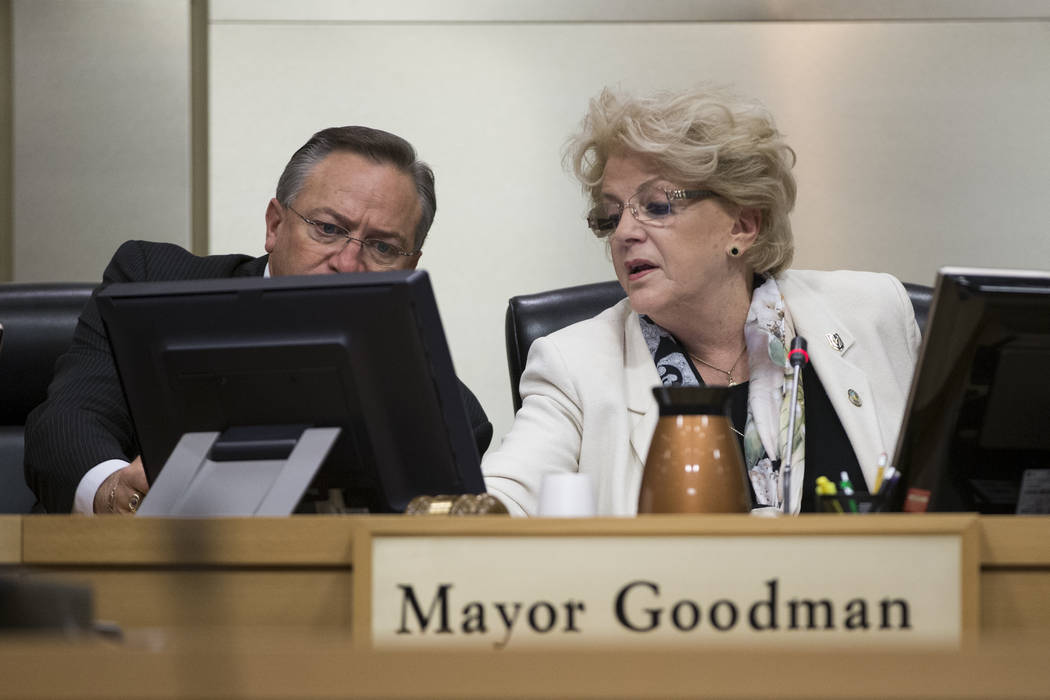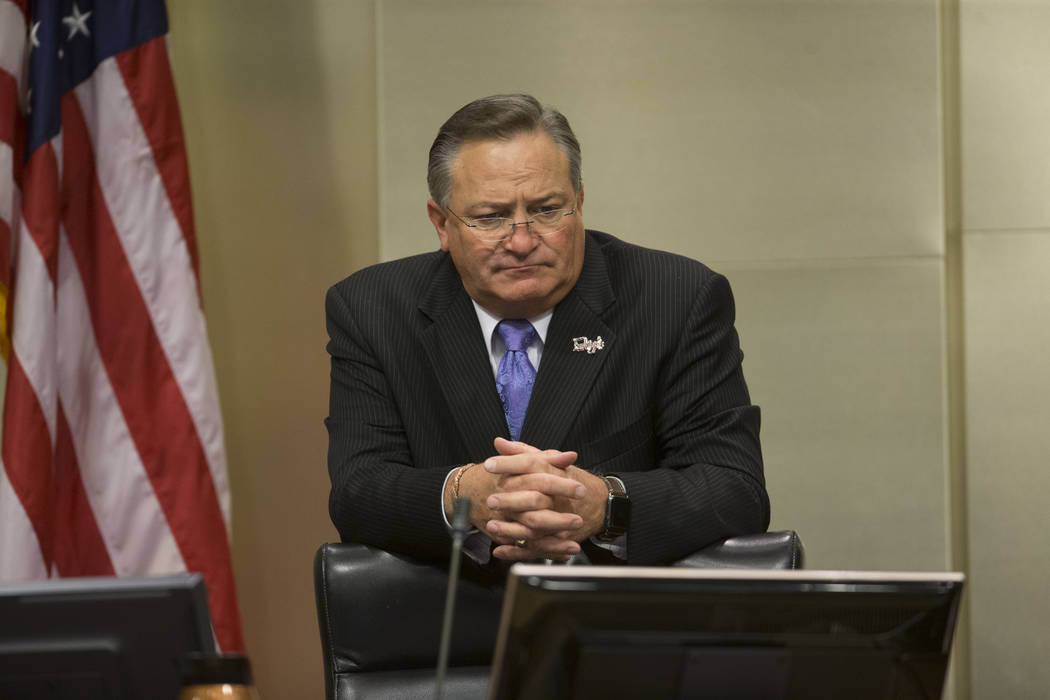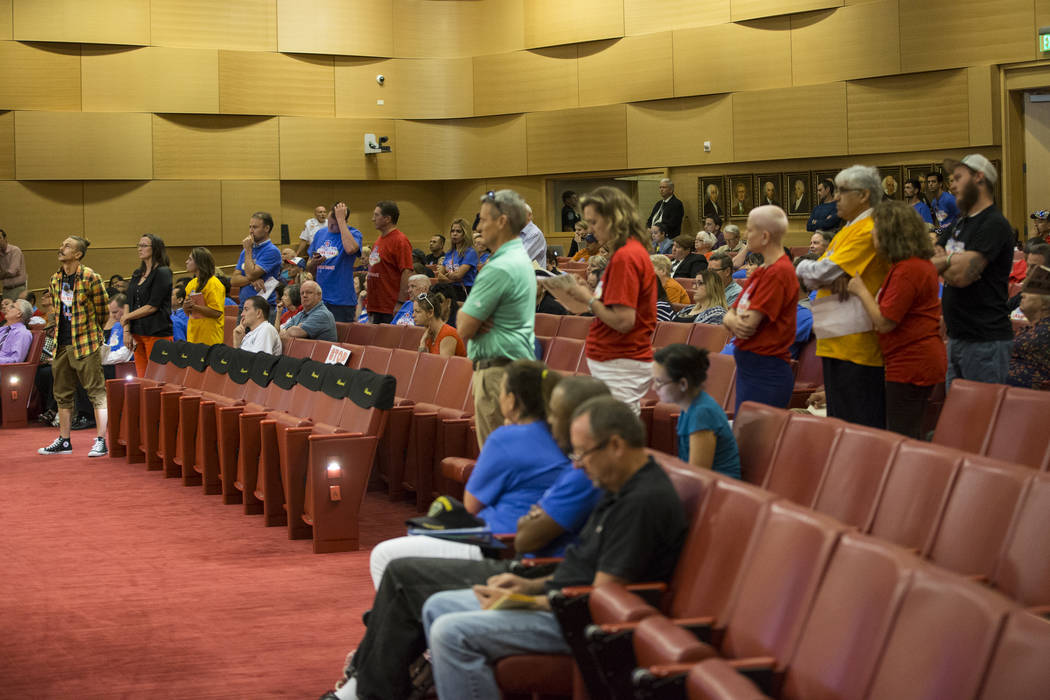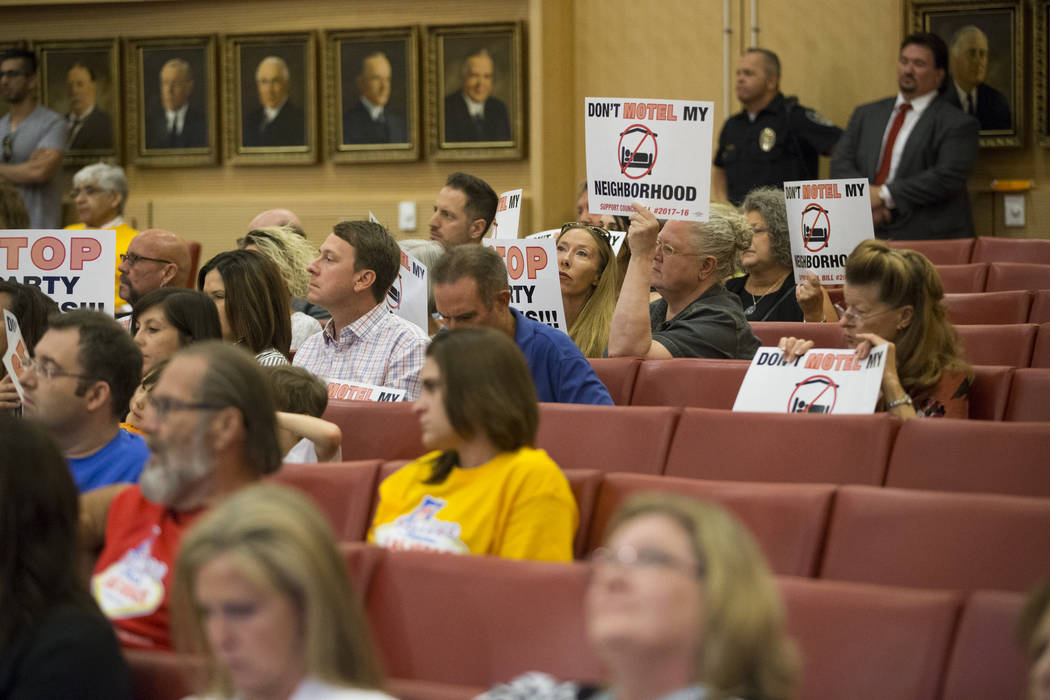 The Las Vegas City Council on Wednesday voted 4-3 in favor of passing new regulations for short-term rentals in its borders.
The ordinance includes a $1,000 fee for would-be operators that will give the city greater oversight and create a rigorous approval process for where short-term rentals can go. Outgoing Councilmen Bob Beers, Steve Ross, along with recently reelected Stavros Anthony voted against the measure.
Councilwoman Lois Tarkanian, who has been fighting for stricter regulations on short-term rentals for a decade, said this move was a step in the right direction.
"We know we have not done this as efficiently as we could have in the past," Tarkanian said.
Council members went back and forth during the three-hour-plus discussion and heard from dozens on both sides of the issue during a public comment period often interrupted by jeers and cheers.
Much of the discussion centered on whether the regulations would alleviate the city's "party house problem," or put a regulatory burden on businesses in good standing with the city.
"Party houses are a problem, not short-term rentals," Beers said.
But Councilman Bob Coffin disagreed, and called short-term rentals the "root of the problem."
"It's just a party house wrapped in a different wrapper," Coffin said.
The new rules will require operators to pay $1,000 to obtain a special-use permit from the city. Tarkanian has said the fee is the most important aspect of the new regulations.
The rules also call for proof of liability insurance coverage for at least $500,000 and a placard displayed on the exterior of each rental unit with 24-hour contact information. Short-term rentals would not be permitted within 660 feet of one another.
City staff said there are 161 licensed short-term rentals in the city's borders, with hundreds others operating without a license. Of those licensed houses, there are five considered problematic that they are monitoring.
Coffin said those rentals are commercial businesses operating in residential neighborhoods, and that "we just can't have that."
Both sides complain
Many of the complaints about short-term rental homes have come from residents in older neighborhoods such as Scotch 80s, located near Rancho Drive and Oakey Boulevard. Because of the proximity to Downtown Las Vegas and the Strip, those areas are seen as prime spots for short-term rentals.
But those residents say renters leave the neighborhoods trashed, and have ruined their sense of community.
Proponents of short-term rentals say they give visitors more options, and many agreed that the party homes should be stamped out. But they said there's no guarantee special permits would stop the party-house problem because most operators will continue to rent without a license.
Some of those who operate short-term rentals, such as Julie Davies, who has had an application to rent out her downtown condominium since February 2016, said the new regulations will likely cause them to take their businesses elsewhere.
"I'll probably take my money and my good practices and leave," Davies said.
Contact Colton Lochhead at clochhead@reviewjournal.com or 702-383-4638. Follow @ColtonLochhead on Twitter.
RELATED
Las Vegas City Council to vote on short-term rentals rules
Las Vegas officials weigh short-term rental regulations and citizen concerns
Nevada Legislature debates tax on short-term rentals