Las Vegas City Council wants dedicated funding for homeless costs
August 15, 2018 - 4:48 pm
Updated August 15, 2018 - 8:26 pm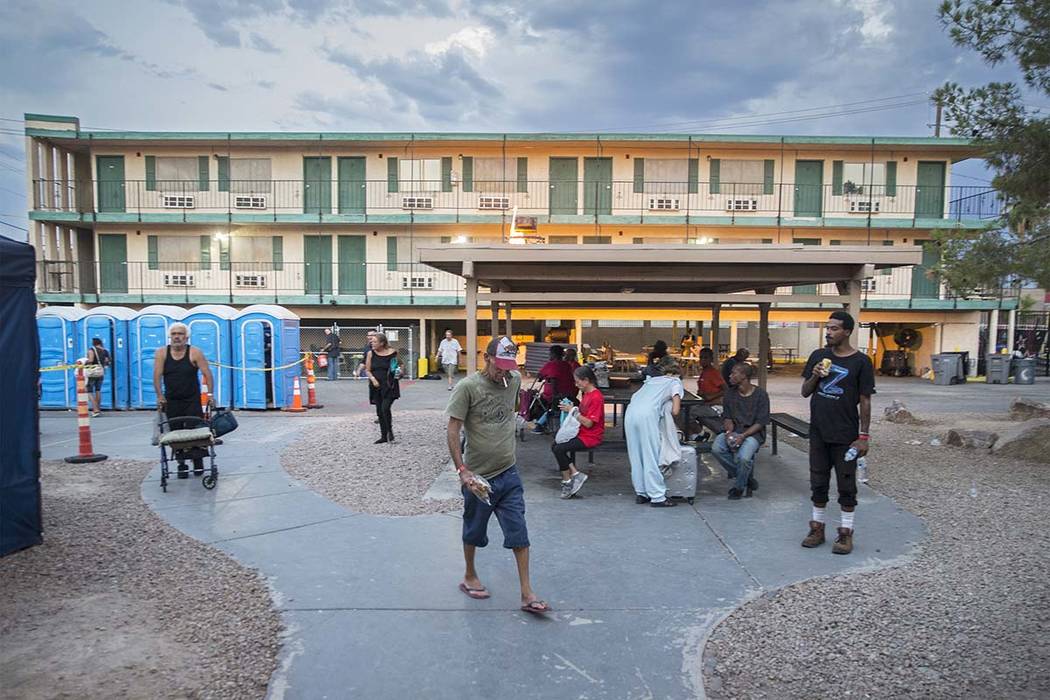 Las Vegas city officials plan to ask state lawmakers to allow them to designate a funding source for homeless issues.
The funding source hasn't been determined, but city Director of Community Services Kathi Thomas-Gibson said that nationwide, the revenue streams dedicated to help local governments fund similar projects runs the gamut from a portion of business license fees to a sales tax increase or profits from a specialized license plate.
"There are all kinds of options for revenue streams," Thomas-Gibson said.
Las Vegas has a large homeless population, and street homelessness is widespread in certain areas. The city recently launched a 24-hour "courtyard," meant to be a single point for homeless people to access a range of services. The funding source could go toward operations and capital expenses related to homeless services.
Councilman Stavros Anthony said he wants the council to have a public discussion on the specific language for the proposed legislation.
"I may or may not agree with what your funding source is," Anthony said.
The city is allotted three bill draft requests for each legislative session. The city must submit those by September and provide specific language for the requested legislation in November, ahead of the 2019 legislative session, which starts in February.
The other two bill draft request topics the council endorsed Wednesday were revising the timeline for adopting the International Building and Fire Codes and revising a quarterly General Plan Amendment requirement that's delineated in state law.
Contact Jamie Munks at jmunks@reviewjournal.com or 702-383-0340. Follow @Journo_Jamie_ on Twitter.