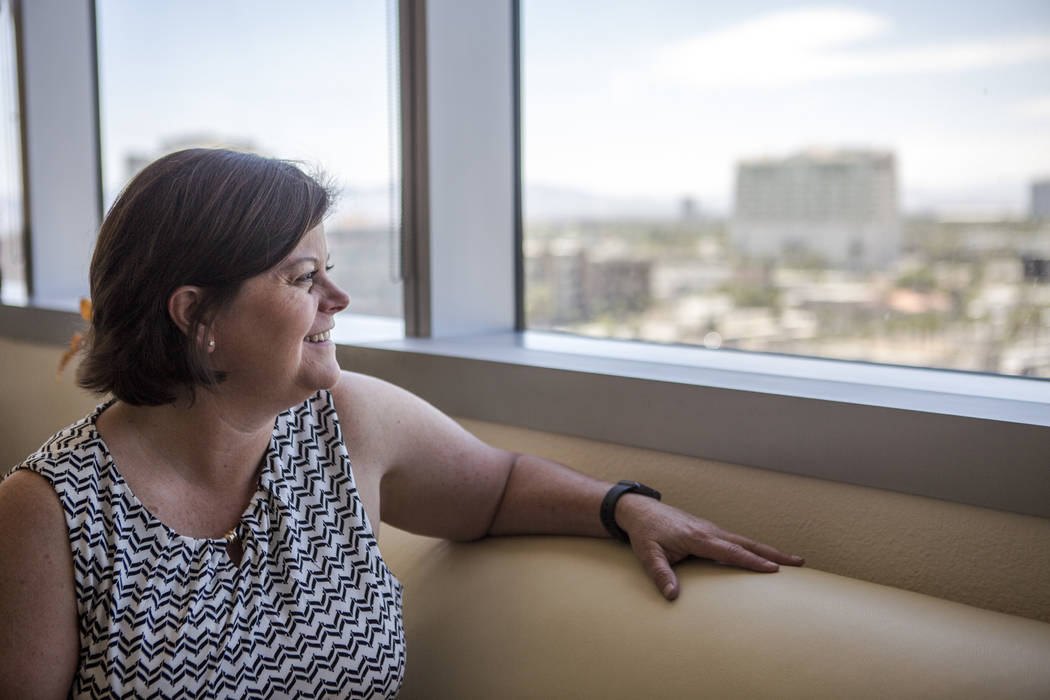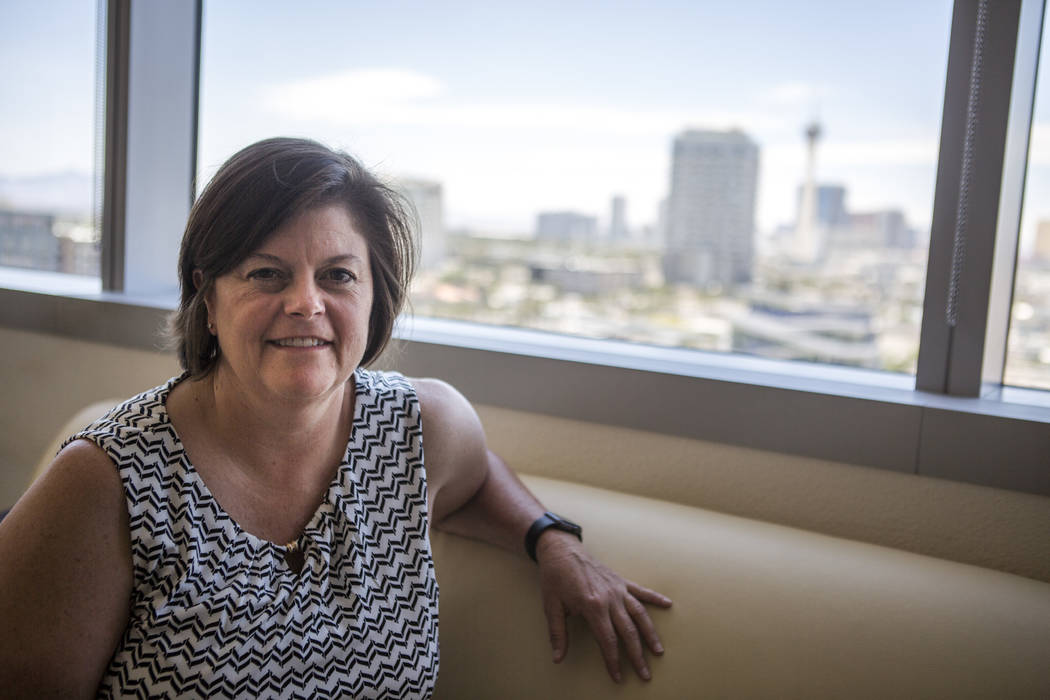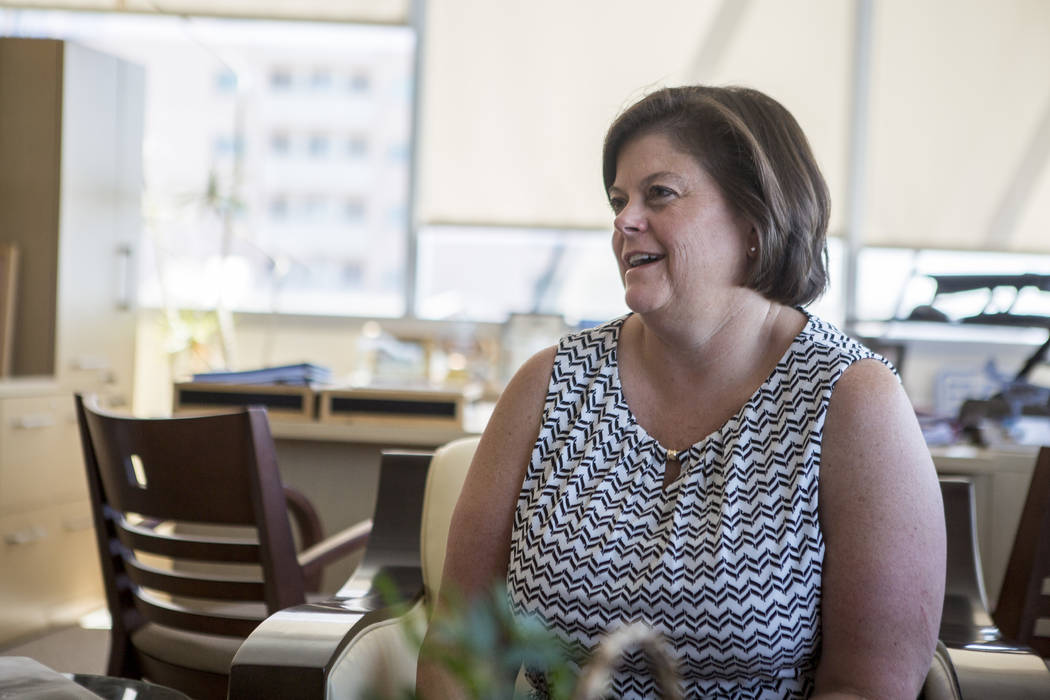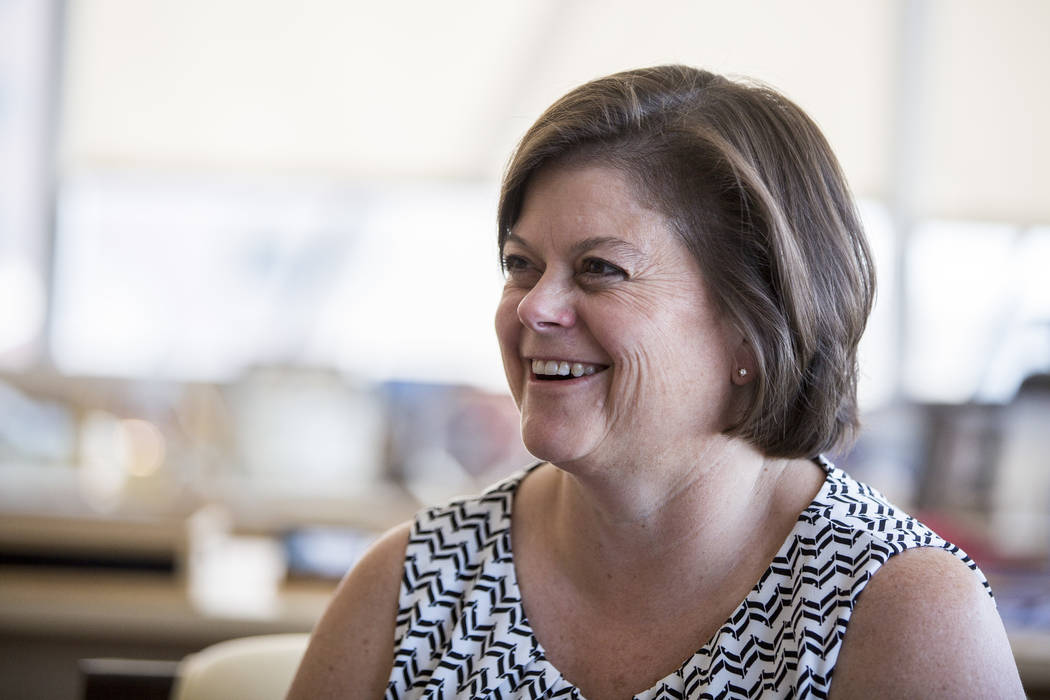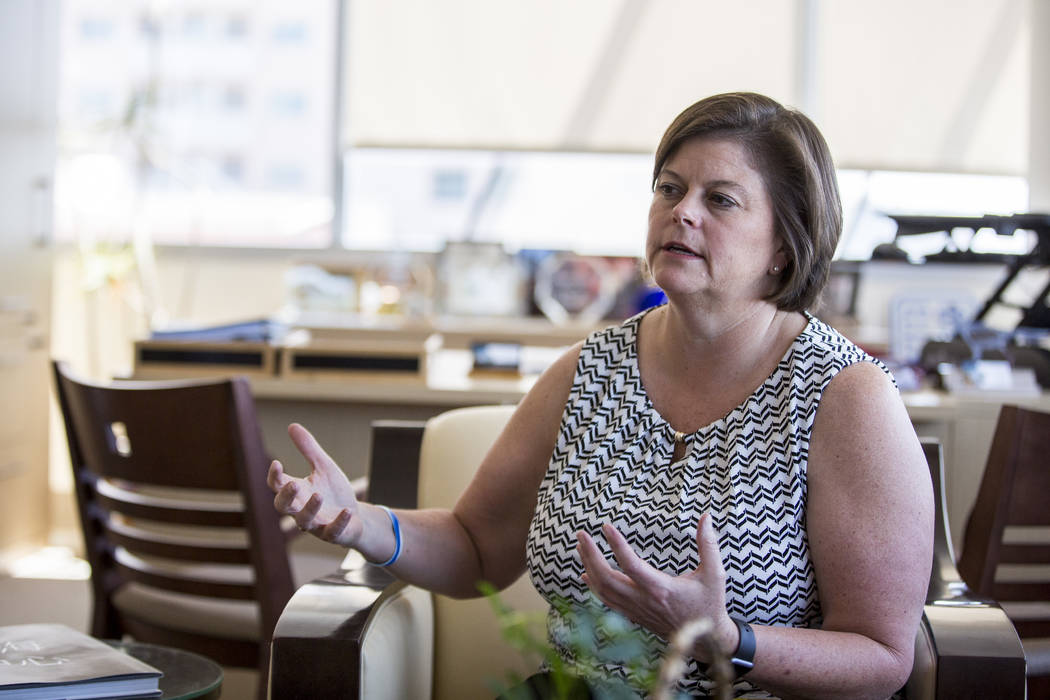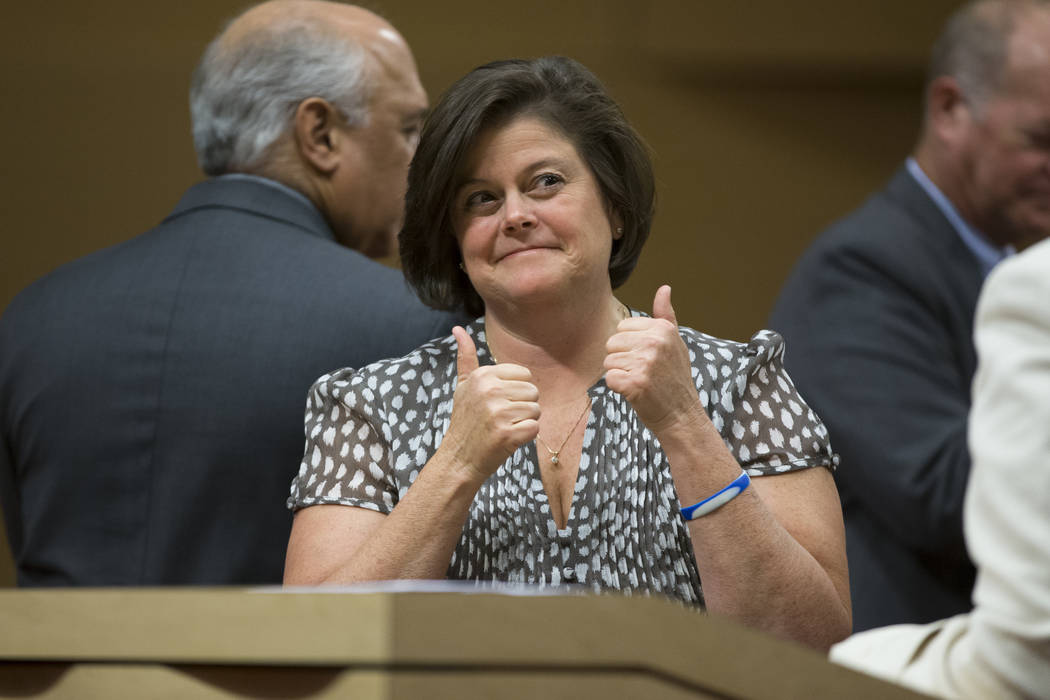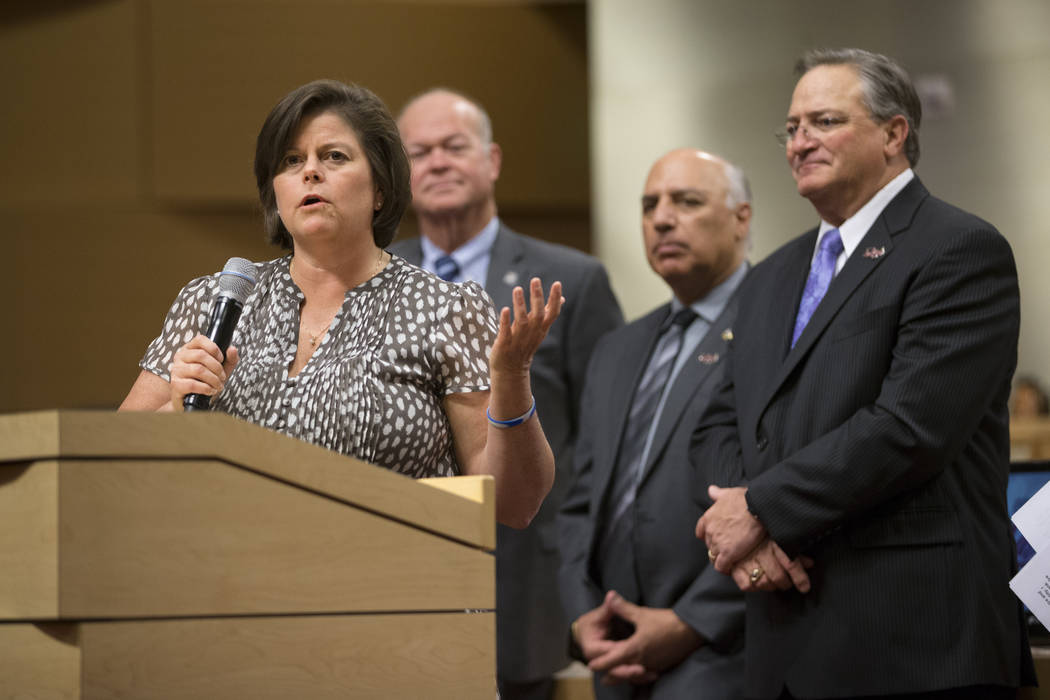 One recession brought Betsy Fretwell to Las Vegas 26 years ago, and a different downturn dealt her one of the toughest challenges in her time here.
Fretwell, a South Carolina native, made the trek to Las Vegas fresh out of graduate school at the University of Georgia, when jobs were scant.
"There was a recession then, too, and this place was somewhat recession-proof at the time," Fretwell said.
Fretwell, whose last day with the city is Thursday, was City Manager during the years when the recession ravaged the economy and forced local governments to make sharp cutbacks. Fretwell, 50, will retire from the city to take a high-ranking job with Switch Communications.
Her departure comes as the city is in rebound mode — the city's revenue streams reached 2008 levels for the first time this year. The city budget that took effect Saturday, the first day of the city's fiscal year, added and restored a combined 61 positions to the city workforce.
Decades of service
Fretwell, who joined the city as an assistant city manager in 2000, was promoted to a deputy city manager a couple years later. After a lengthy public sector career, Fretwell will lead Switch Communications' new smart city division.
Her public service career started more than two decades ago when she was selected for a one-year internship in the Clark County Manager's office. To her surprise, it turned into a permanent gig.
"I thought for sure I'd be packing up all my little worldly belongings and driving back across the country to somewhere like Atlanta or Charlotte, in the Southeast, when I finished the internship," Fretwell said. "But things were going so fast here. There were incredible opportunities for people who were willing to commit to public service, and I fell right into that."
Recession batters city budget
City leaders started eyeing "dramatic" revenue changes in early 2008, and Fretwell was tasked with leading top-to-bottom reviews of city services.
"Many other local governments were looking at us like we were crazy," Fretwell said. "In fact, they kind of called us Chicken Little, but we saw these trends coming our way. I don't think even then we knew how bad it was going to be, but at least we initiated some action that would let us be positioned to respond."
Fretwell's predecessor, Doug Selby, retired in late 2008. By then, Fretwell "had a really good sense of what we were in for," she said. Fretwell was named city manager in 2009, during Oscar Goodman's 12-year tenure as mayor.
Among the most striking memories is the day the city handed out roughly 200 layoff notices.
"The layoffs were the hardest," she said. "It was really hard because it wasn't like people didn't have work to do. It's one thing if there's not work. It's another thing when there's someone walking out the door, they have a full list of things they're supposed to be doing, and now the two or three people left are covering all that."
Over a three-year period starting with the 2009-10 budget year, the city cut the budget by 20 percent, forcing city officials to emphasize critical needs, Fretwell said.
"We invested in technology, in infrastructure," Fretwell said. "And I think that's positioned our city very well for what we're experiencing now, which is a full-blown recovery."
But a path to recovery did not mean everything has been easy since the recession ended.
Fretwell called the outcry about a 2014 proposal for a downtown soccer stadium "an incredible challenge," where the council pendulum swung from strongly in favor of the project to sharply split.
"That was probably one of the single most challenging times for me as a city manager," Fretwell said. "There were a lot of different opinions on that, and whether that was the right next thing for the city."
'On Team Goodman'
The city's council-manager form of government means the manager has a bevy of bosses on the seven-member City Council.
Goodman was sworn into office in 1999, the year before Fretwell joined the city. When term limits forced him out of office, voters chose his wife, Carolyn, to lead the city in 2011 and 2015.
"Every single year, I've been on Team Goodman," Fretwell said.
Carolyn Goodman said she pushed her husband to promote Fretwell to city manager.
"I kept saying to Oscar 'hire her, recommend her,' to the point of ad nauseum," Goodman said. "Whether she's out in the public, with employees, talking with the union or up in Carson City, her buckets are so deep and so full of information."
The transition from one mayor Goodman to the other was fairly seamless, and the "vision and direction" stayed the same, Fretwell said.
Their leadership styles, though, are different. Fretwell said she appreciated all of Oscar's support when she was "learning the ropes." Fretwell joked that during Oscar's tenure, she had to read the Review-Journal every morning "because I'm going to get my assignments for my latest project in the RJ."
"He was always having these press conferences and proclaiming all these things we were going to be doing," Fretwell said. "So it was never a dull day in City Hall, let me tell you."
Fretwell reached the "pinnacle" in her profession, and could have "been city manager for life," Councilman Bob Coffin said. One of Fretwell's deputies, Scott Adams, will succeed her as city manager, and will immediately be challenged with the turnover of one-third of the City Council. Michele Fiore and Steve Seroka are slated to be sworn into office July 19.
"I think he's going to be great," Fretwell said. "There are a lot of things that are right in his wheelhouse, and I believe that he's in a great position to grab that baton and run."
Contact Jamie Munks at jmunks@reviewjournal.com or 702-383-0340. Follow @JamieMunksRJ on Twitter.
On the way out
Betsy Fretwell joined the city of Las Vegas in 2000 and became City Manager in 2009. She will retire from more than two decades in public service Thursday.
Fretwell leaves the city at a base salary of $263,501. She will receive roughly $76,000 in separation pay — senior executives with the city with 10 to 19 years of experience receive 15 weeks' worth, city spokesman Jace Radke said.
Fretwell will also draw $8,108 for her unused vacation time.