Las Vegas city manager to retire after 3 years at post
Updated May 25, 2023 - 1:13 pm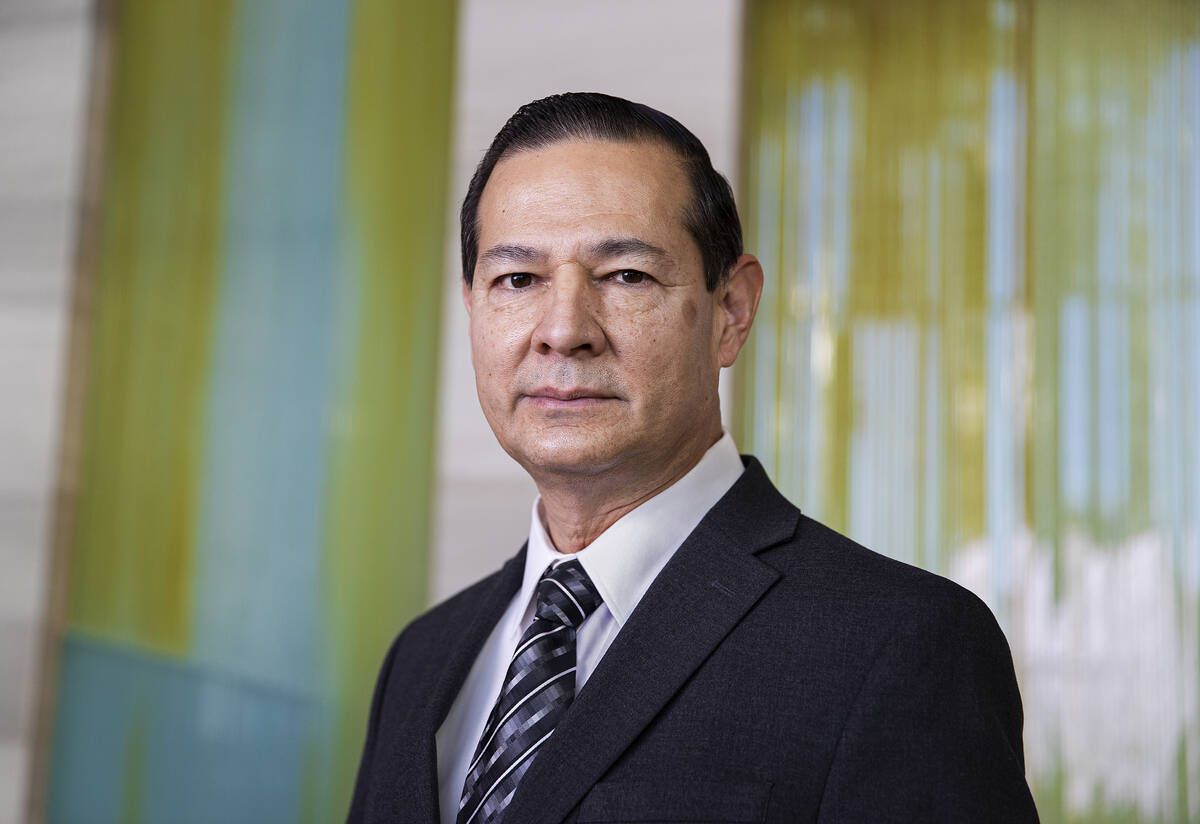 City of Las Vegas Manager Jorge Cervantes is retiring later this year.
"Having been in public service for thirty-six years, twenty-five of which were with the city of Las Vegas, I believe it is time for me to spend more time with my family and particularly my two grandchildren," Cervantes wrote Wednesday in a letter to the Las Vegas City Council.
The city will now need to search for his replacement before Cervantes' last day, Sept. 1.
Mayor Carolyn Goodman called Cervantes' retirement "well deserved," and said he's "been absolutely a phenomenal manager."
The executive position will be discussed on June 7, the next time the council meets, the city said Thursday.
Goodman said the council will then decide whether they want to hire the replacement from within the organization, from Southern Nevada or engage in a "full-on search."
As of Thursday afternoon, Goodman had not discussed a possible replacement with the other council members, she said.
Asked what traits she wants to see in a candidate, Goodman said that "it all starts with the human being."
She said she would want somebody who "truly loves this city, loves the type of work that we do, and certainly has the concern for all parts that make up our community."
The person will have to be "ready to work 24/7," said Goodman, explaining the nature of the on-call position.
When Cervantes received a 6 percent salary bump and a bonus in November, he hinted heavily that retirement was imminent at the end of his current contract.
The mayor said she wished he would've stuck around a few more years to continue overseeing the city's "enormous growth."
Cervantes, the city's former chief operations and development officer, was appointed to the top post in 2020 following former City Manager Scott Adams' retirement.
"Working with such a dynamic and forward thinking organization has been the highlight of my career," Cervantes wrote in the letter. "I would would like to personally thank you for the support and trust you have placed upon me throughout the years."
Contact Ricardo Torres-Cortez at rtorres@reviewjournal.com. Follow him on Twitter @rickytwrites.