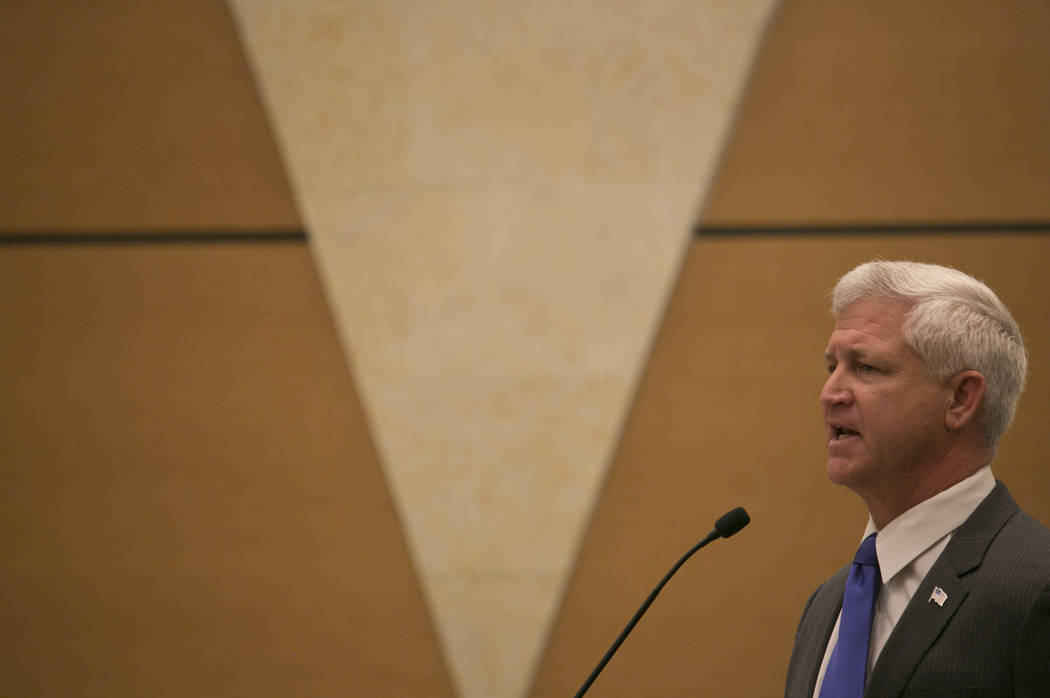 The campaign of Ward 2 City Council hopeful Steve Seroka filed a complaint this week with the Nevada Secretary of State's Office alleging opponent Bob Beers' "Cheers for Beers" is an unregistered political action committee.
The formal complaint, filed Monday, alleges illegal campaign activity because "Cheers for Beers has never registered, and has repeatedly failed to file contribution and expense reports."
"We're not a PAC, we don't need to register as a PAC," Beers' campaign spokeswoman Lisa Mayo-DeRiso said.
Beers' campaign mailers say they are "paid by Cheers for Beers." Some other candidates for municipal offices instead use the "Committee to Elect" the given candidate. Cheers for Beers is the equivalent, but with a catchier name, Mayo-DeRiso said.
The Secretary of State's elections division is reviewing the complaint, a spokesman said Tuesday.
Jim Ferrence, Seroka's campaign manager, contends the mailers and fundraiser invites sent out the Beers campaign should read "Paid for by Bob T. Beers," to match Beers' filings with the secretary of state's office.
The complaint urges an immediate investigation and ruling, noting that early voting begins Saturday for the June 13 election.
"There is no way to know what money is being funneled, legally or illegally, into the 'Cheers for Beers' account," the complaint states.
Contact Jamie Munks at jmunks@reviewjournal.com or 702-383-0340. Follow @JamieMunksRJ on Twitter.