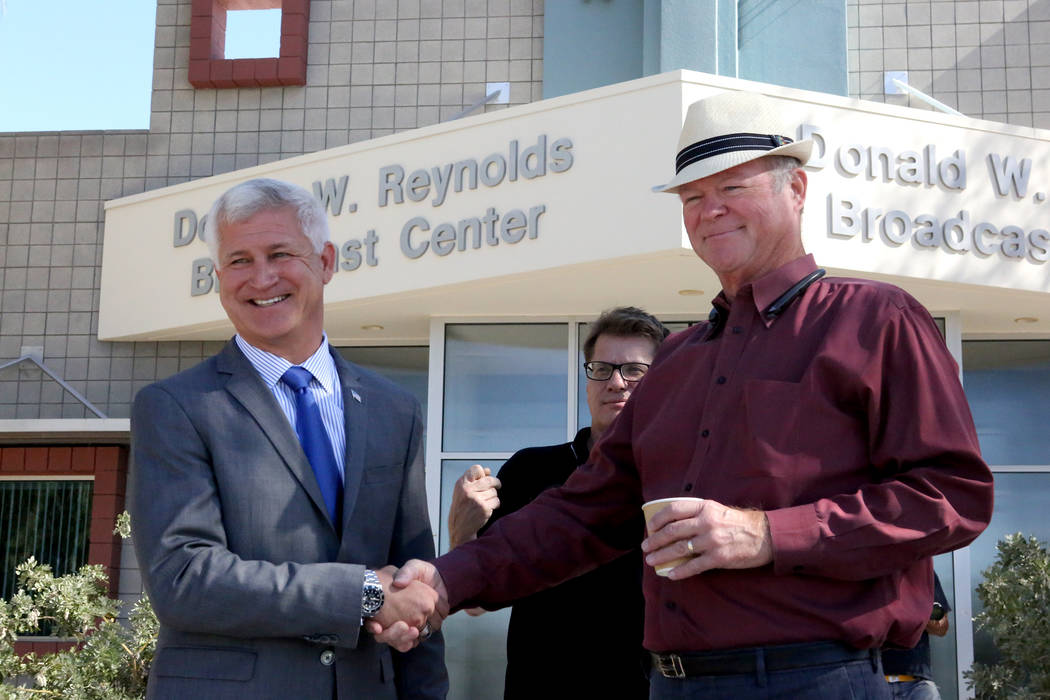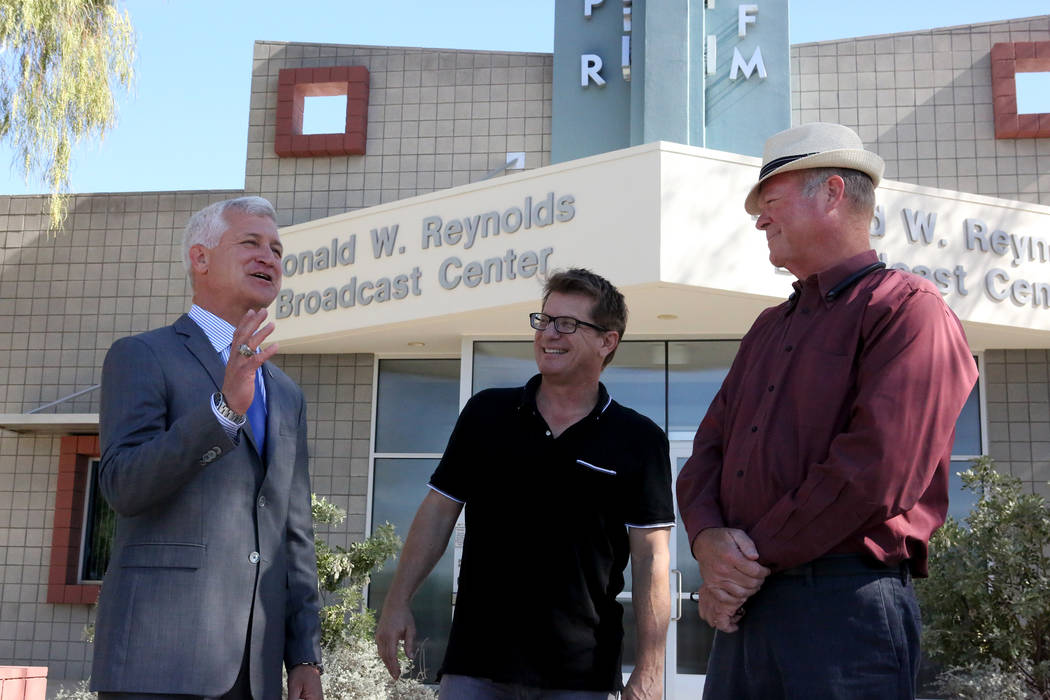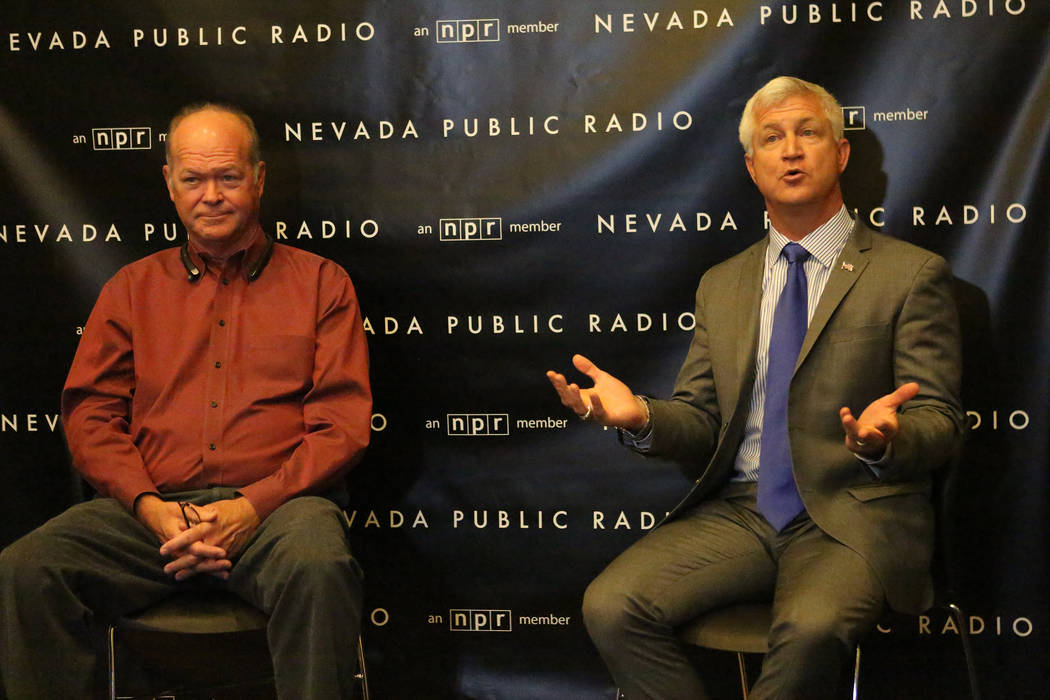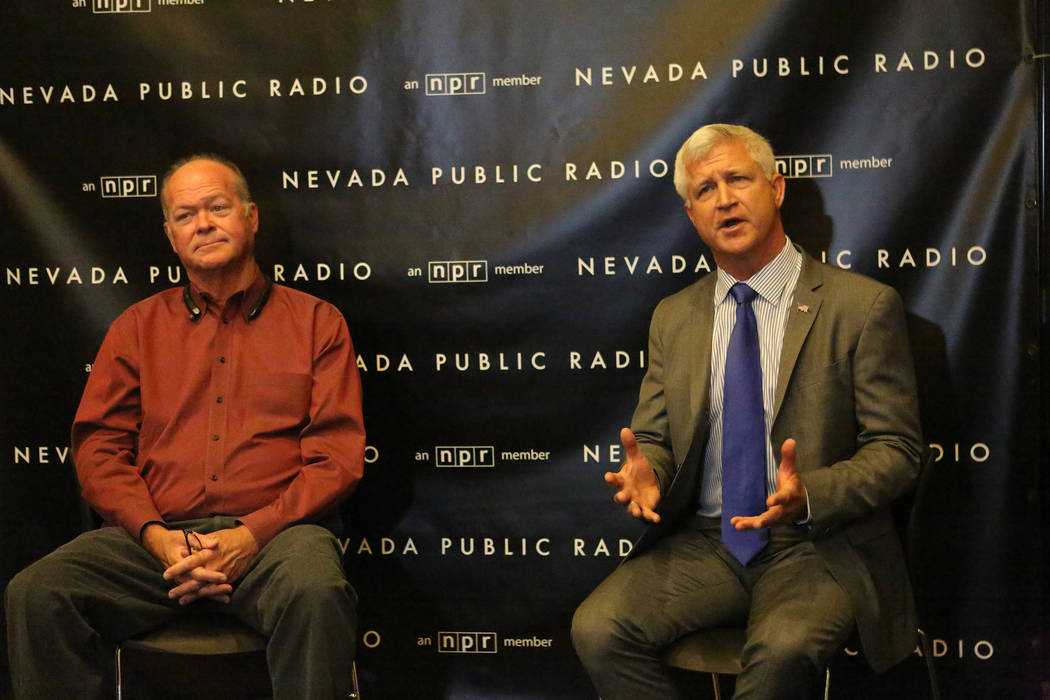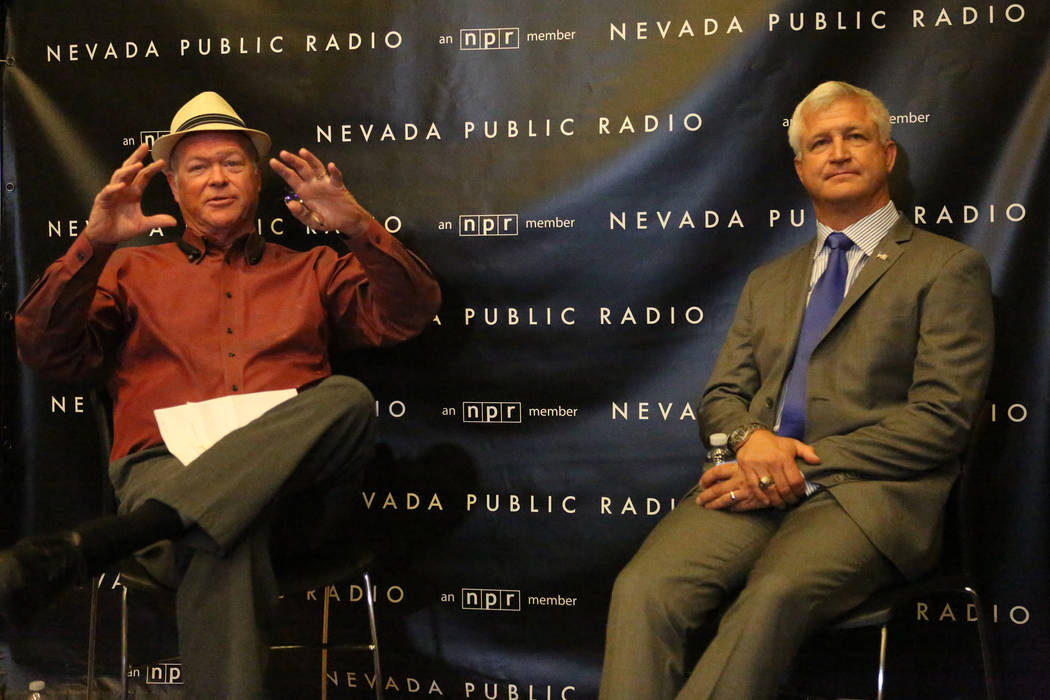 Two days before early voting begins for municipal elections, the candidates for the Las Vegas City Council Ward 2 seat faced off in a live on-air debate Thursday morning.
Incumbent Councilman Bob Beers and challenger Steve Seroka discussed a wide-range of topics on KNPR-FM 88.9, including police funding, homelessness, regulating short-term rentals and Badlands golf course development.
The candidates traded barbs early over each other's leadership capabilities, and those jabs continued through much of the 40-minute debate.
Seroka, a retired Air Force colonel and a former chief of staff at Nellis Air Force Base, called Beers a "career politician" and attacked his opponent as a "bully" who tries to "confuse, condescend and combat" his constituents.
Beers, who spent 10 years as a Nevada legislator before being elected to Las Vegas City Council in 2012, bucked the idea that he is a career politician. He noted that the Legislature is a part-time office that serves four months every other year.
He also questioned whether Seroka's military leadership experience could effectively translate to local governing.
"In the rest of the world, you don't command. You listen and collaborate. That's how leadership works. That's how it works in the city," Beers said.
When the conversation shifted to the handling of a development proposal on the now-closed Badlands Golf Course — a key issue in Ward 2, and what prompted Seroka to run for office — the theme mirrored the steady stream of campaign mailers that have hit Ward 2 mailboxes.
Seroka attacked Beers' vote to allow a developer to build homes on what was the Badlands course and accused the councilman of bending to the will of developers. Beers said trying to intervene would cost the city and taxpayers millions of dollars due to an agreement the developer made decades before.
On short-term rentals, a hot topic locally as services such as Airbnb continue to surge in popularity, Beers said the city should be wary of over-regulating the market.
"I would like to see owner-occupied short-term rentals exempt from most regulations," Beers said. He added that an occupancy cap based on the number of rooms might be the best solution.
Seroka said businesses such as Airbnb hurt Las Vegas because they "detract from our community that is built on the tourism industry."
Those businesses, he said, pull people away from the tourist corridors in Downtown Las Vegas and the Strip.
Both candidates said they don't think Las Vegas should become a sanctuary city by not cooperating with ICE detainee requests and said that dealing with the city's homeless population will take a combined effort from all local governments.
Contact Colton Lochhead at clochhead@reviewjournal.com or 702-383-4638. Follow @ColtonLochhead on Twitter.
Local municipal election voting calendar:
May 27 – Early voting begins
June 9 – Early voting ends
June 13 – Election Day
Related
Las Vegas City Council candidate accused of campaign violation
Las Vegas council candidate files complaint against Beers' campaign
Badlands controversy fuels debate in Las Vegas Ward 2 race
Air Force veteran to challenge Bob Beers for Las Vegas City Council seat
Las Vegas officials weigh short-term rental regulations and citizen concerns