Las Vegas council candidates lay out priorities for Ward 5
March 17, 2018 - 11:19 am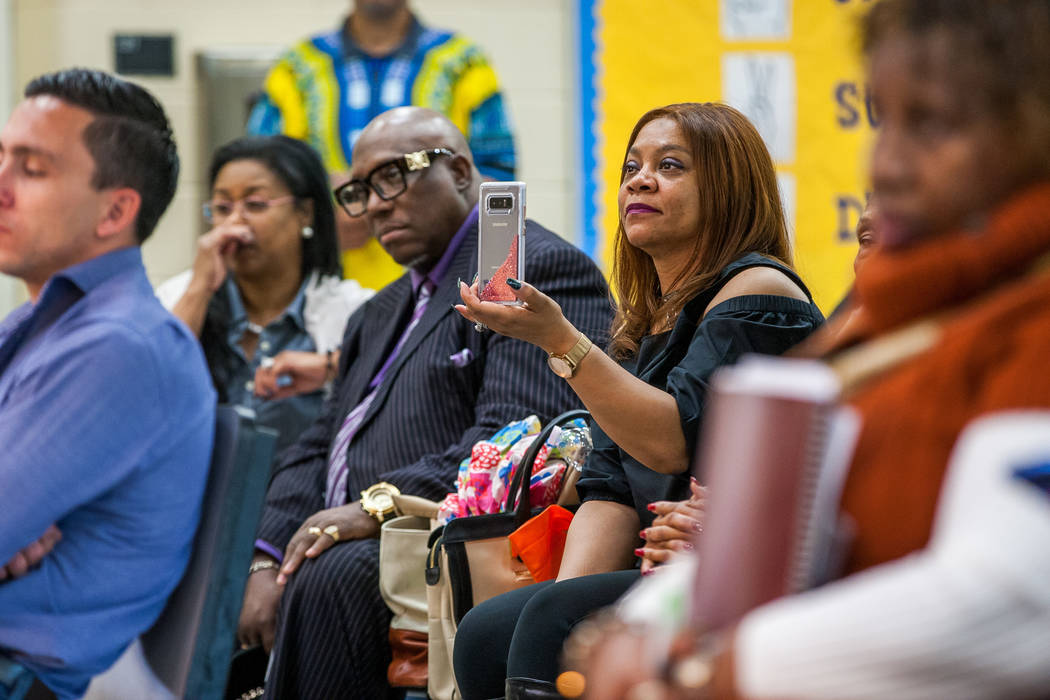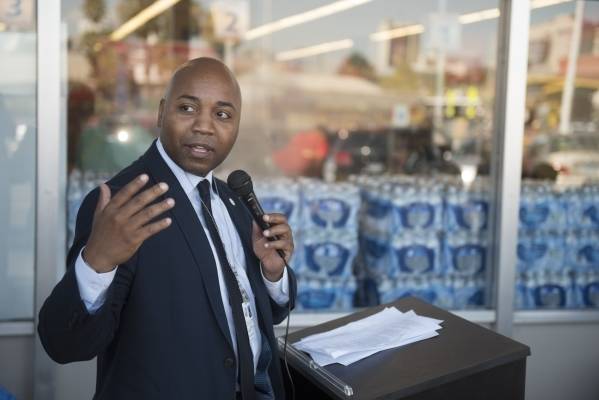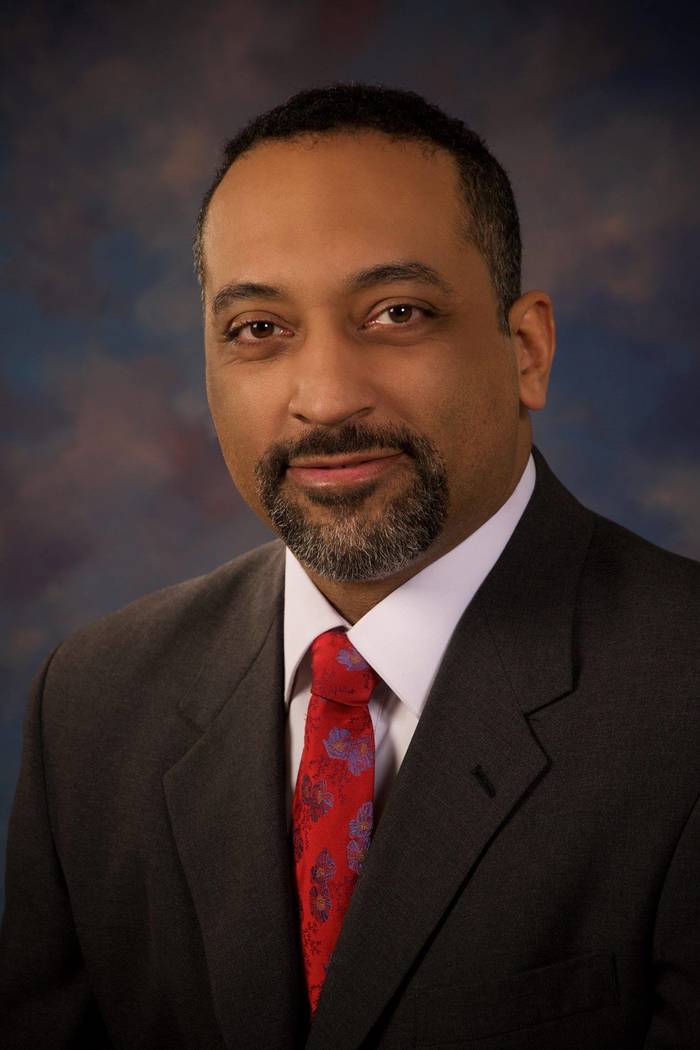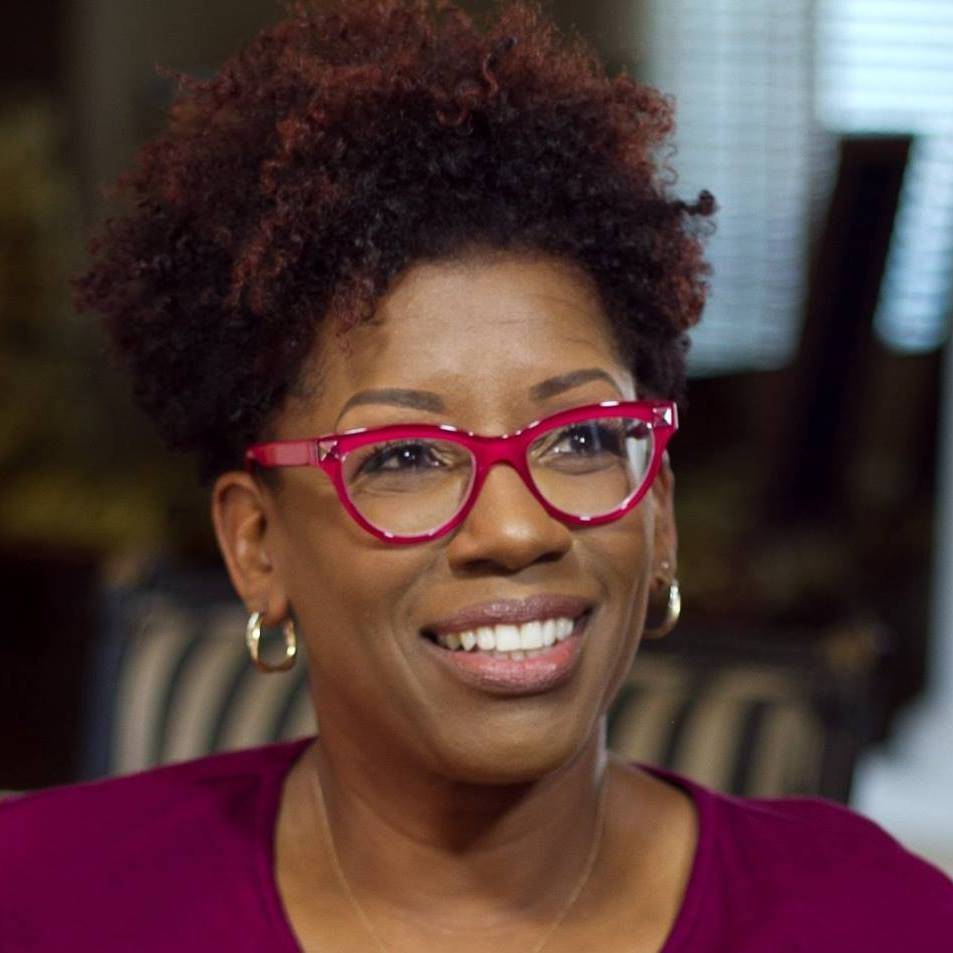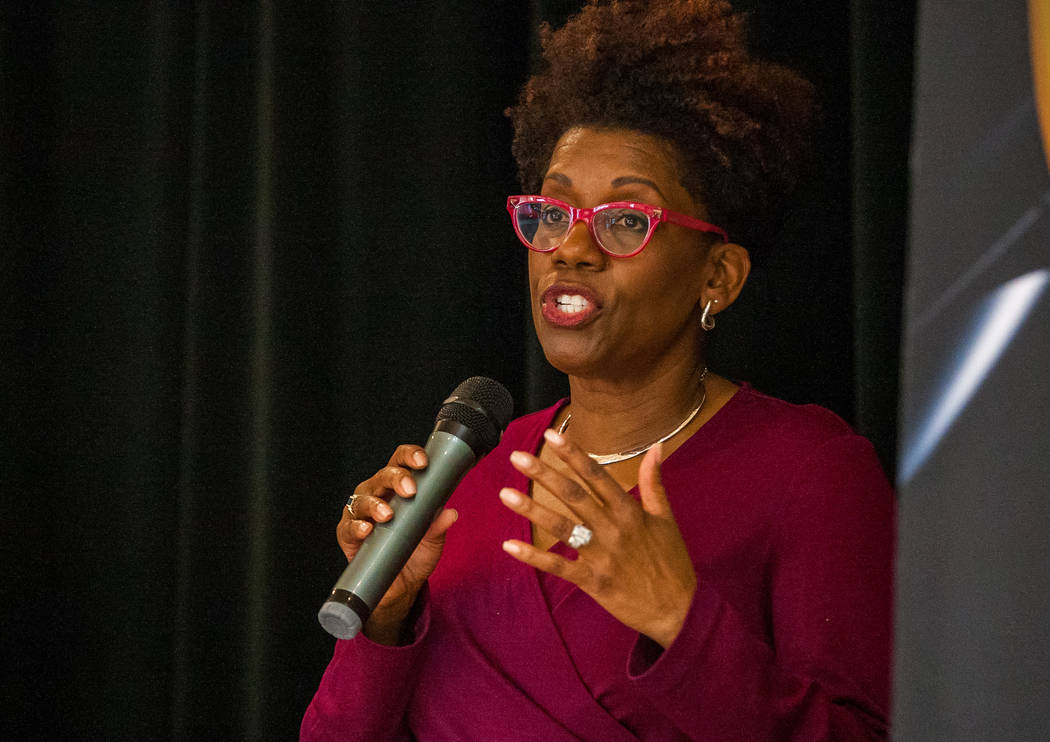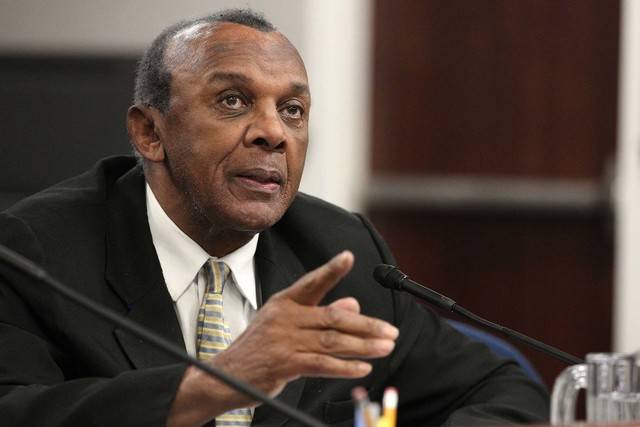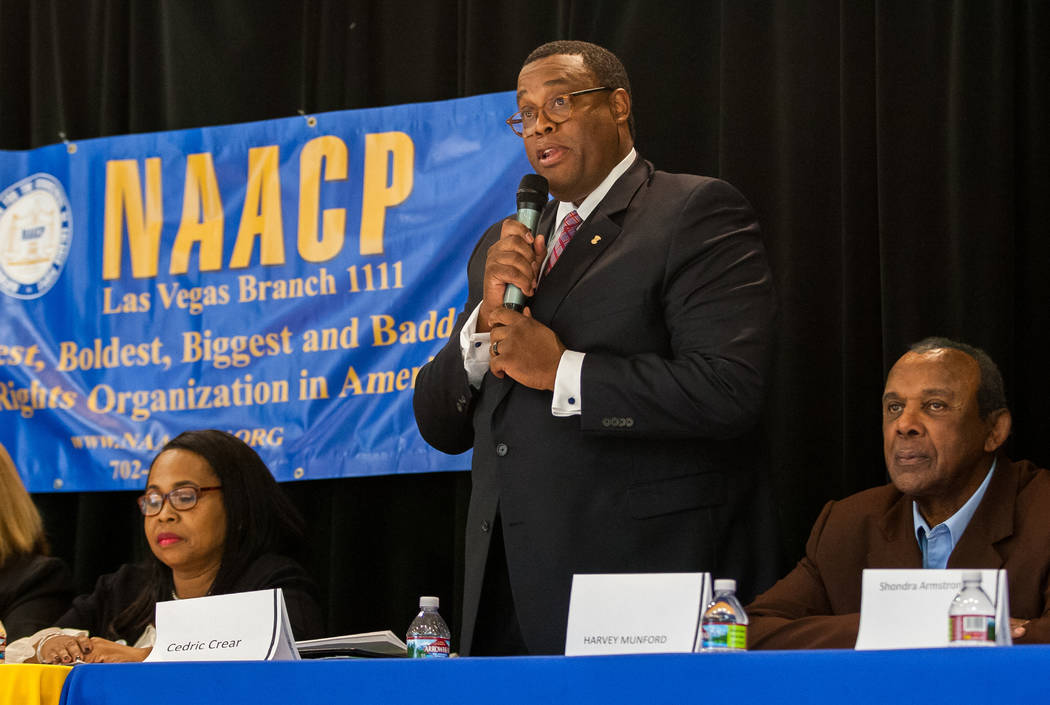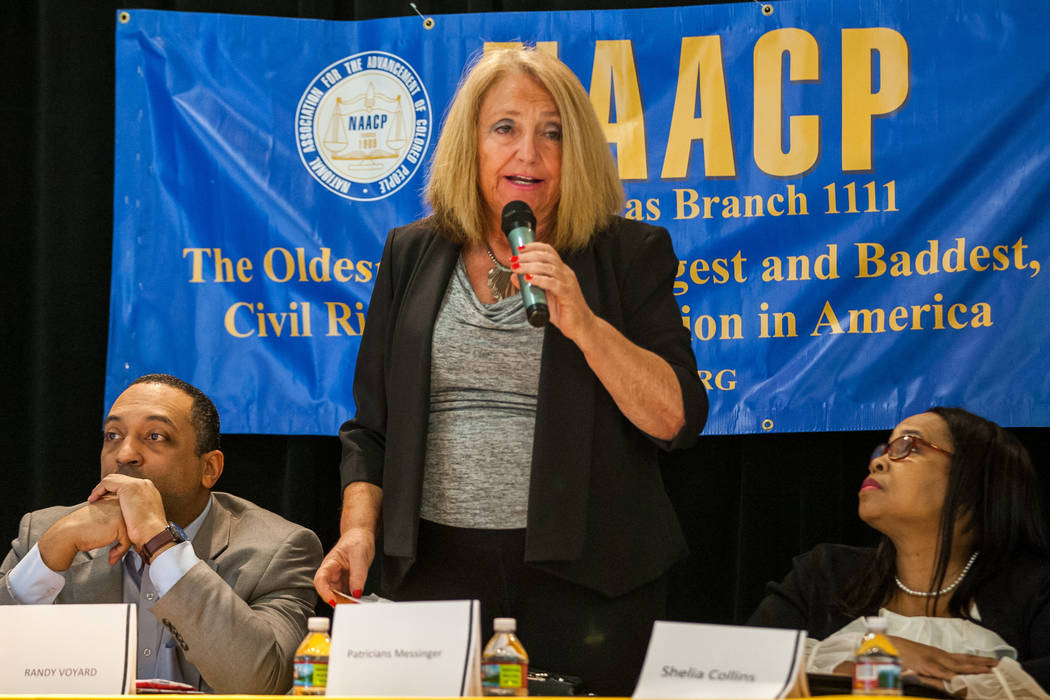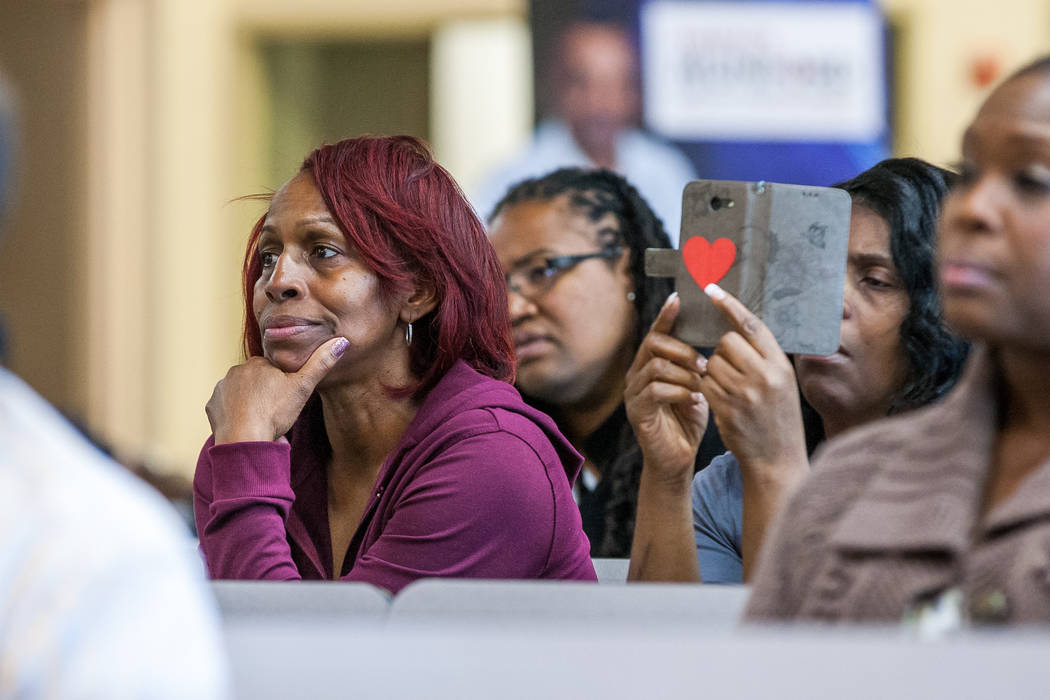 Residents of Las Vegas' Ward 5 will have 11 candidates to choose from when they head to the polls March 27 to pick their first new City Council representative since 2007.
The winner of the special election will serve out the remainder of former councilman Ricki Barlow's term, which runs until July 2019. The seat is up for a full four-year term in the spring 2019 municipal election.
The seat has been vacant since Jan. 22, when Barlow announced he was resigning and pleading guilty to a federal felony charge for misusing money from his 2015 re-election campaign.
The city's Ward 5 has a majority black and Hispanic population, including the Historic West Side and stretching to U.S. 95, toward the city's new west side. The ward also includes some of downtown Las Vegas — part of Fremont Street and key redevelopment sites such as Symphony Park and Cashman Center.
Here is a look at the candidates:
Sheila Collins, 51, founder of Girlfriends Who Inspire Change, an organization that works to empower women and girls. Collins, who was born and raised in Ward 5, said she's watched the area lose a sense of community and culture of small business ownership she experienced there as a child.
"That inspired me to get engaged," Collins said. "I'm not running to make a living; I'm running to make a difference."
"Not enough" has been done to address the roughly 15 percent unemployment rate in Ward 5, Collins said.
Collins would prioritize safety and maintaining a good relationship between the city and the Metropolitan Police Department "to make sure their needs are addressed," beautification of neighborhoods and economic development, she said.
Cedric Crear, 48, owner, Crear Creative Group marketing, advertising and consulting firm. Crear was elected to the Board of Regents in 2006, and is a Las Vegas planning commissioner. Crear announced his intention to run for the Ward 5 seat in 2019, when term limits would have forced Barlow from office.
The city's "vision" has "stopped at Bonanza Road," not extending into the Historic West Side, Crear said.
"Ward 5 needs a champion who is going to help it not continue to be disenfranchised and push for the necessary economic development, bring industry into the ward, create jobs and in turn create a better quality of life," Crear said.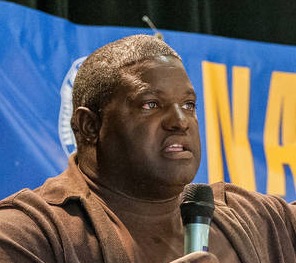 Timothy Hicks, 50, general contractor. Hicks' approach to serving on the City Council would be to convene several community committees with 12 members apiece, to help him create a strategy for the ward. Hicks wants to create banking and business, affordable housing, career training, education, veterans and neighborhood security and social services committees.
"One person can't change anything," Hicks said. "We have to come together."
Hicks wants the city to hold seminars at schools and to offer career training to Ward 5 residents. He sees security in city parks as something that needs to be addressed due to "an overflow of homeless people taking over a lot of the parks."
Walter Jones III, 53, owns a landscaping company. Creating more jobs, developing new parks, curbing homelessness and creating safer neighborhoods are Jones' priorities.
"It's not just the west side, the whole area of Ward 5 needs economic growth," Jones said.
"Cleaning up" Ward 5 and beautifying "the whole area" is one of Jones' priorities for spurring economic development, he said.
"This is not a career job for me," Jones said. "I'm here to help our community, to make Ward 5 a desirable area where businesses do want to come."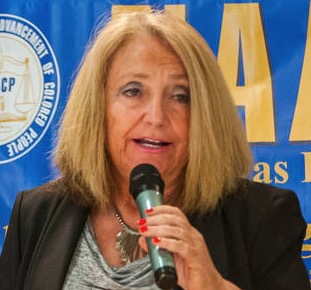 Patricia Messinger, 61, a real estate agent. She would prioritize safety, beautifying the ward and commercial development. The city should better enforce local laws to make property owners care about their property's appearance, she said.
"Ward 5 is a service-oriented type of ward," Messinger said. "We need to get service back into Ward 5, which means getting commercial back."
Messinger thinks the city should assert more control over behavior under the downtown Fremont Street Experience canopy. The city has faced legal challenges from performers at the pedestrian mall arguing past city actions have infringed on their First Amendment rights.
"It's a little bit risque," Messinger said. "That should be addressed. It's just not nice to look at."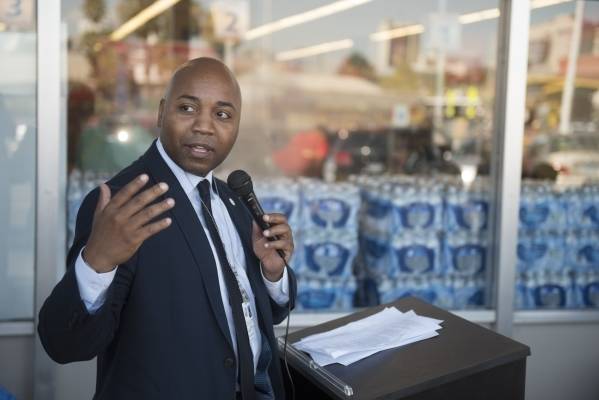 Joe Mitchell, 49, Ward 5 special assistant to the Las Vegas City Council. Mitchell, who has worked for the city of Las Vegas since 2013, thinks council members should be more involved in community planning. Mitchell has worked with UNLV on "The 100 Plan," a strategic plan for the Historic West Side that's integrated into the city's downtown master plan, and a rural preservation plan.
"As economic development begins to encroach in areas where land values are low, we have to be conscientious not to displace people," he said.
Mitchell sees himself as more "community representative" than politician, he said.
"With my experience in government, there's no learning curve with me," Mitchell said. "I will restore the integrity of government and real work in the community more than ever."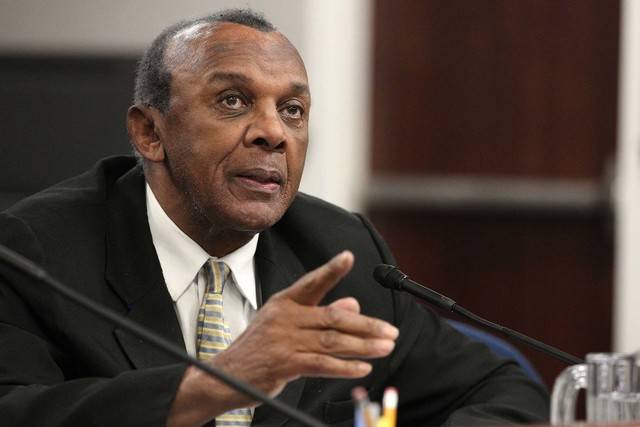 Harvey Munford, 77, former Nevada assemblyman and former Clark County School District teacher. Elevating and bringing economic development to the city's Historic West Side is among Munford's top priorities.
"Sometimes some other residents don't quite understand what's going on in Historic West Las Vegas, in the core of the African American community," Munford said. "But you have to represent everybody. We're dealing with all ethnicities and backgrounds, some middle class and upper middle class, but also some people who are really struggling and really suffering. My way is to bring economic development to Historic West Las Vegas."
Munford said his decades "in the trenches" as a teacher and legislator sets him apart from the other candidates.
"I'm not knocking the younger candidates, but sometimes you need someone who's been through it," Munford said.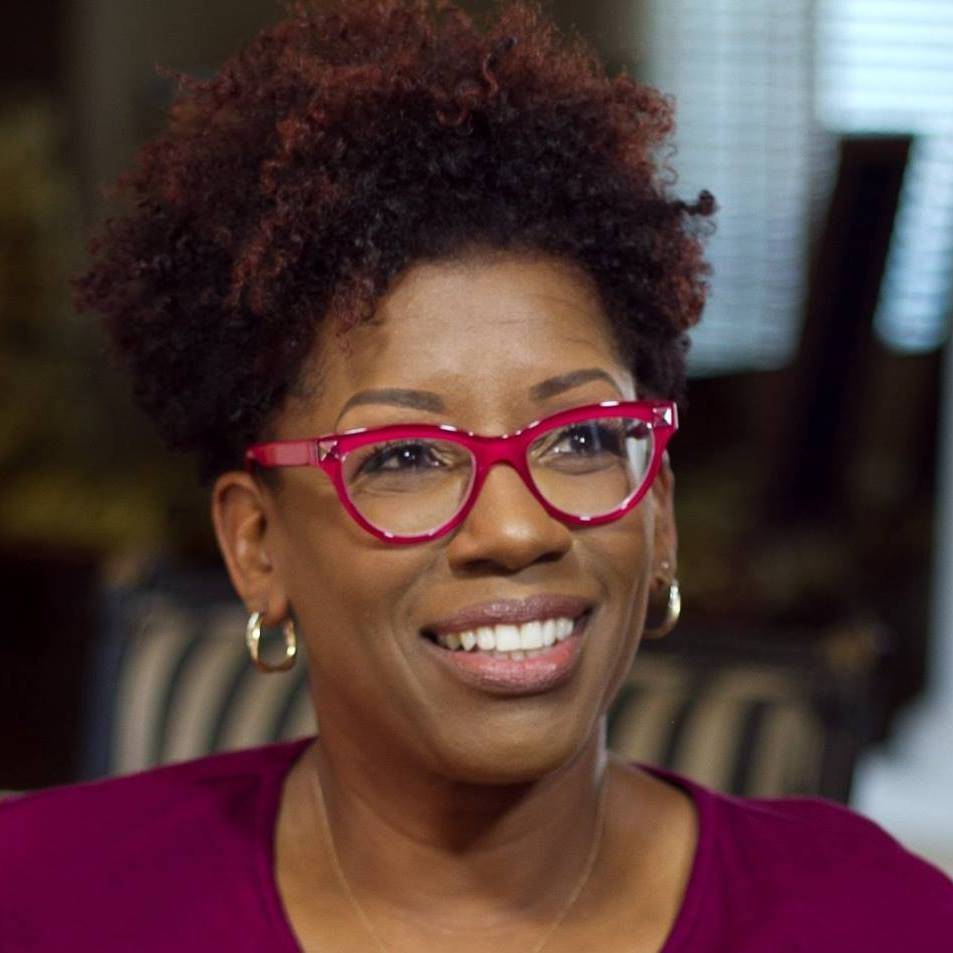 Shondra Summers-Armstrong, 53, accounting technician for the Regional Transportation Commission of Southern Nevada. Summers-Armstrong ran for City Council in 2007, when Barlow was first elected. Summers-Armstrong wants the City Council to hold a meeting in the evening every quarter.
The council meets at 9 a.m. on the first and third Wednesdays of each month.
"If we want a community that's engaging our working adults, we need to draw them in," Summers-Armstrong said. "Why not once a quarter, allow people who wouldn't otherwise be able to, have a close-up and personal look at the people sitting on the dais, to hear them in person and to be able to speak? Our responsibility is to not be a hindrance to participation and to try to facilitate it as much as possible."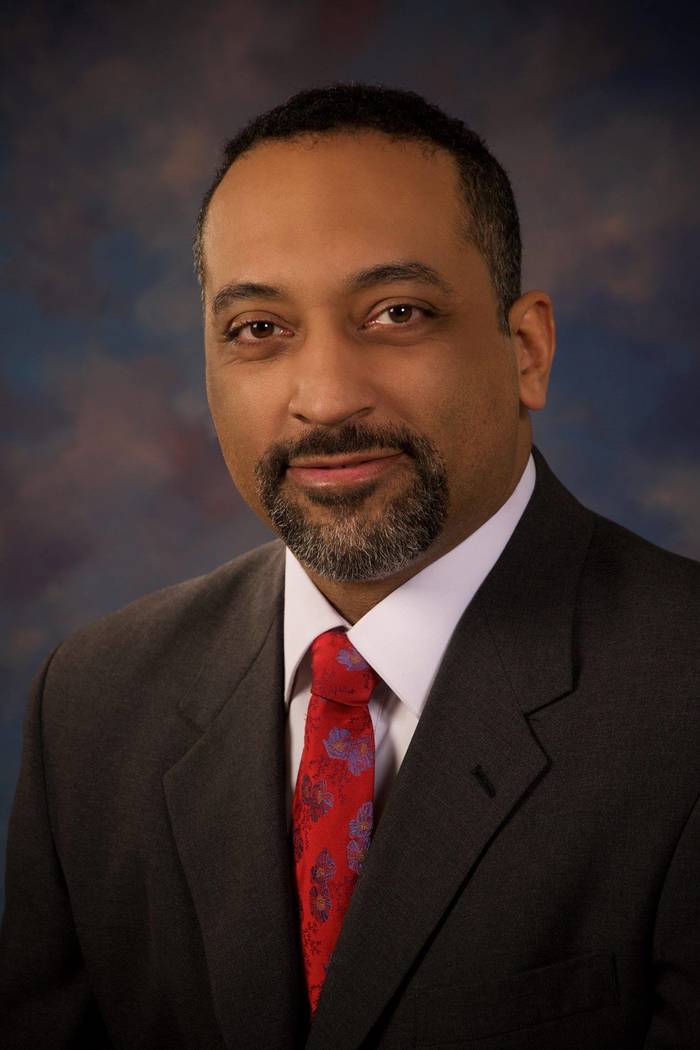 Randy Voyard, 48, physical therapist assistant. Voyard has lived in Las Vegas since 2000 and unsuccessfully challenged Barlow for the Ward 5 City Council seat.
"I'm focused on just making this a better place to be," Voyard said. "I don't think other candidates are looking at it as 'I just want a nice place to live.'"
If the city focuses on improving the quality of life in Ward 5, "people will come here and build businesses because they'll want to stay here," Voyard said.
"I like parks. I like keeping parks clean," Voyard said. "I go to Lorenzi Park a lot, and at a point I had to stop going because of the number of homeless people camping over there intermittently."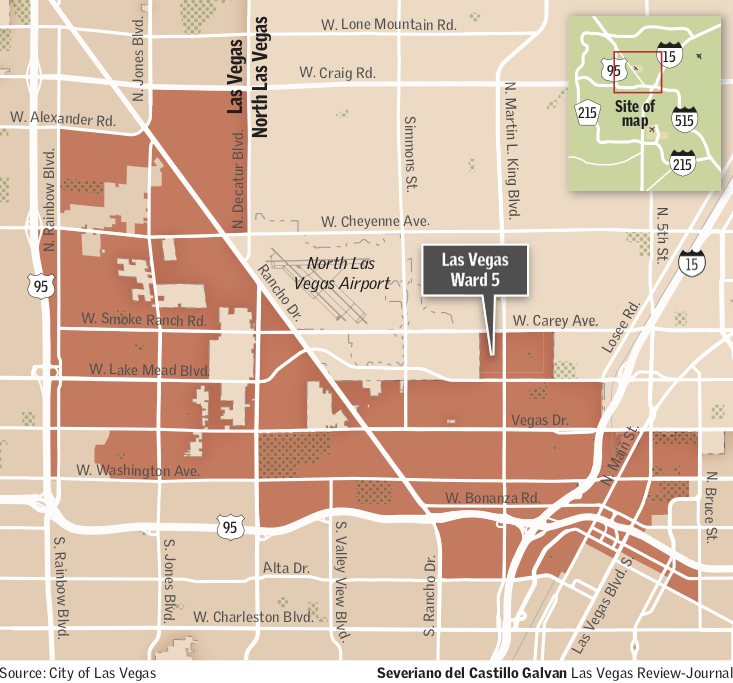 Curtis Coleman and Shannon Hopkins both filed candidacy paperwork for the Ward 5 council seat last month but couldn't be reached for comment for this story. They also didn't attend a candidate forum hosted by the Las Vegas chapter of the NAACP on March 10. The NAACP will host a second candidate forum Wednesday.
Contact Jamie Munks at jmunks@reviewjournal.com or 702-383-0340. Follow @Journo_Jamie_ on Twitter.
Ward 5 special election
*Early voting: March 22 and 23
*Election Day: March 27. Polls are open from 7 a.m. to 7 p.m.
*New council member is sworn in: April 18
*Term runs until July 2019. The Ward 5 seat is up for re-election in spring 2019, and the winner of that race will serve a four-year term that starts in July 2019.