Las Vegas council vote may take Badlands fight to Supreme Court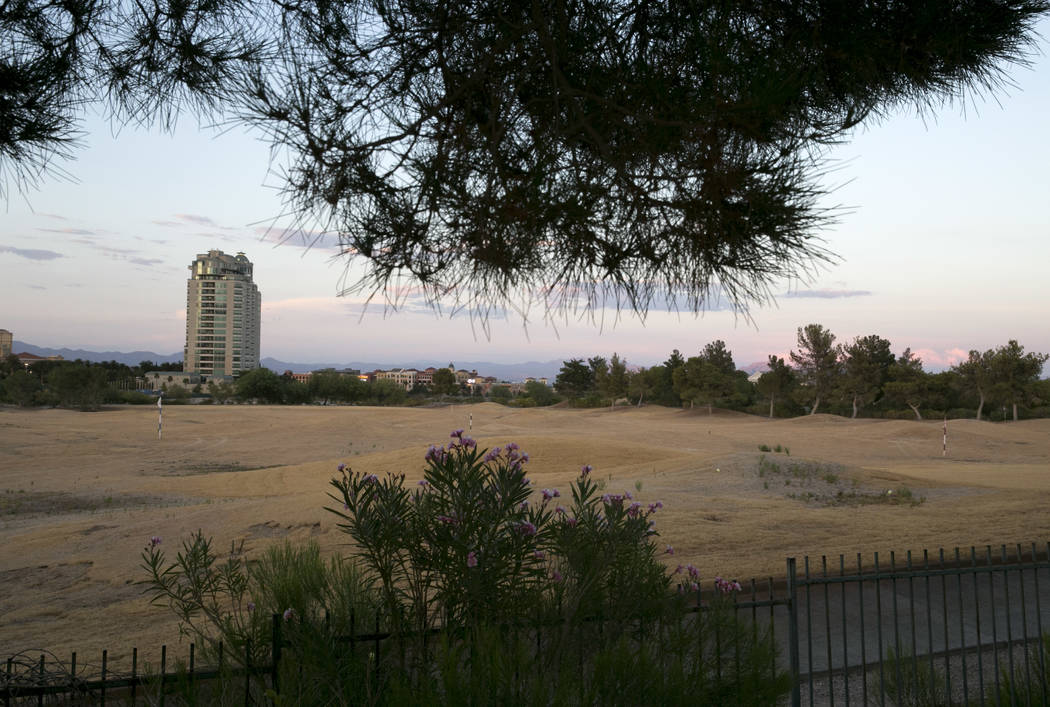 The Las Vegas City Council may vote Wednesday to appeal a Clark County District Court judge's ruling invalidating the council's approval last year of a condominium development on the Badlands golf course in west Las Vegas.
Judge Jim Crockett sided with the Badlands-neighboring opponents to the development plan, ruling that the city "abused its discretion" in approving the development plans without requiring the developer to submit a major modification to the master plan.
A divided City Council narrowly approved in February 2017 developer EHB Cos.' plans to build 435 condos on 17 acres at the eastern edge of the closed golf course, near Alta Drive and Rampart Boulevard.
"The City Attorney's Office considers the court's decision legally improper and thus there exists a legal basis to appeal the matter to the Nevada Supreme Court," states the item on the council's agenda for Wednesday's meeting.
Multiple development plans have come in front of the Las Vegas Planning Commission and the council since EHB Cos. bought the roughly 250-acre golf course, but the 435 condos are the only proposal the council has given the green light to.
City staff members at first repeatedly explained a major modification to the Peccole Ranch Master Plan was needed to approve the developer's application, Crockett said at a January hearing.
"Instead, over the course of many months there was a gradual retreat from talking about that, and instead all of a sudden that discussion and the need for following staff's recommendation just went out the window," Crockett said, according to the court transcript.
Deputy City Attorney Phil Byrnes, who represented the city in court, told Crockett at a January hearing that the former golf course is not a planned development district and doesn't require a major modification.
Those plans are part of an ongoing struggle between the developers and opponents who live in the tony Queensridge development that the golf course weaves through. The two sides have a fundamental disagreement over whether the shuttered course can be developed.
The City Council shelved the most recent set of Badlands development plans until May.
As of late February, Las Vegas city staff members had spent nearly 4,700 hours and the equivalent of almost $420,000 working on the proposed former golf course development, according to a city report.
Contact Jamie Munks at jmunks@reviewjournal.com or 702-383-0340. Follow @Journo_Jamie_ on Twitter.
RELATED
Las Vegas city staff spent many hours on Badlands fight
Badlands lawyers go after 'biased' Las Vegas city councilmen
Las Vegas 'abused its discretion' in Badlands vote, judge rules
Las Vegas City Council denies Badlands appeal
Las Vegas officials may pause golf course changes
With water off, Badlands golf course fight turns back on
Badlands developer forces council vote, threatens to sell property
Las Vegas council OKs pared-down condo project at edge of Badlands course
Planning commission votes in favor of proposal to put subdivision on closed Badlands golf course
Opponents of proposed Las Vegas development accused of extortion