Las Vegas councilman called developer 'Crazy Israeli' in text message
Updated September 28, 2018 - 7:05 pm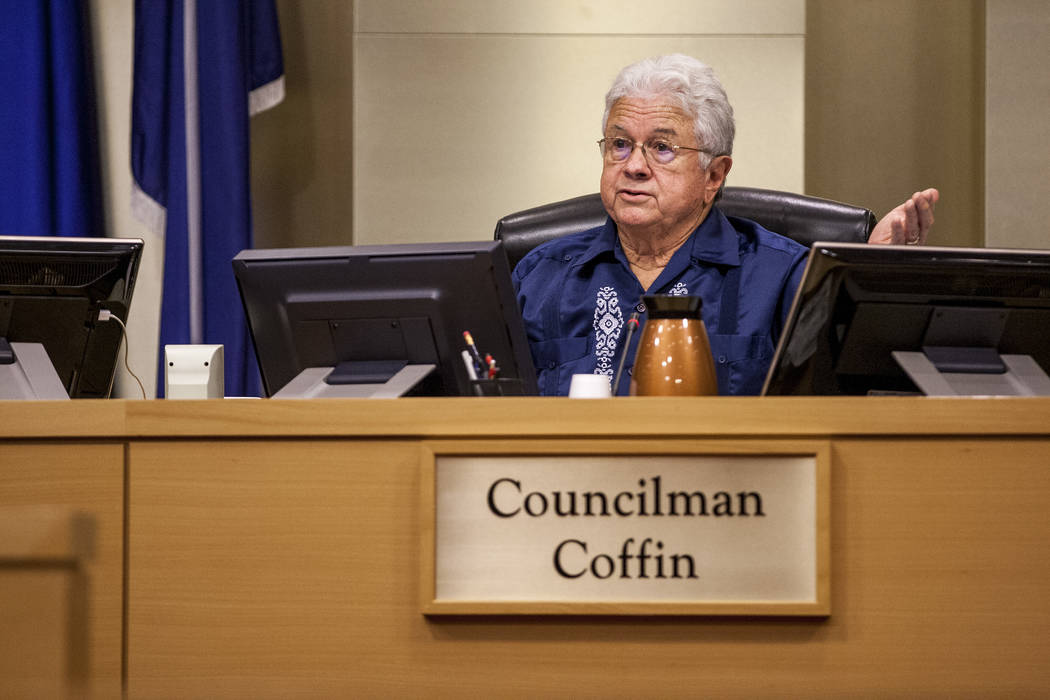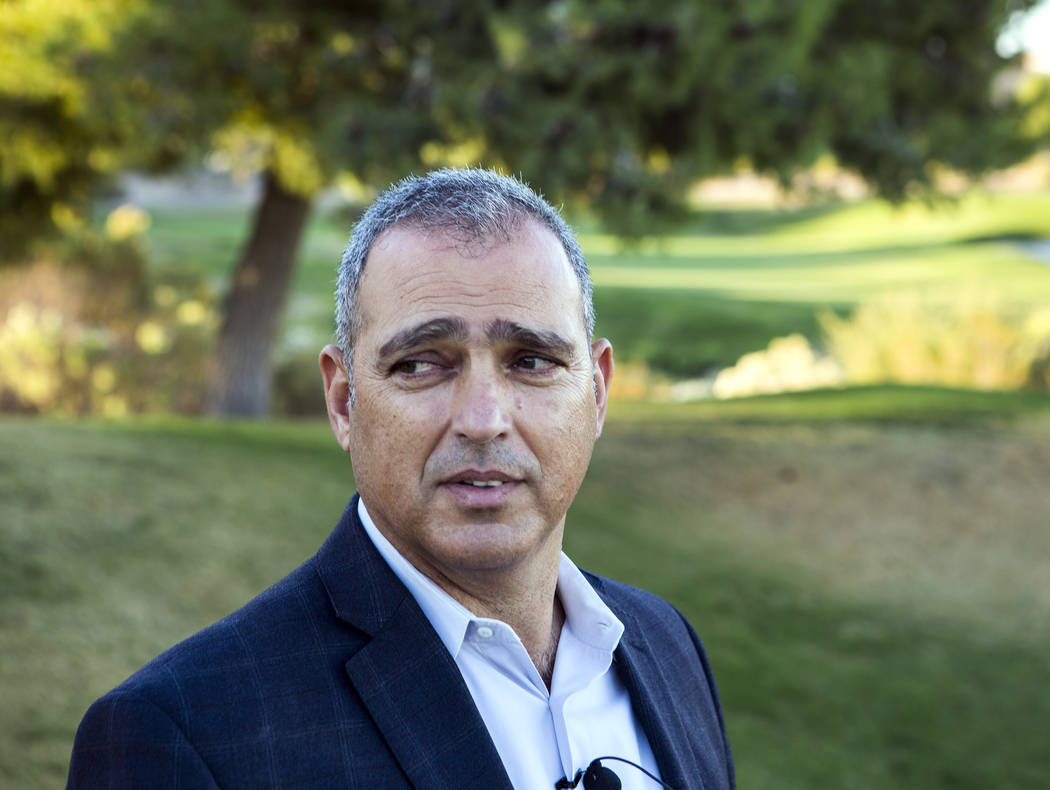 A developer is asking a federal judge to block Las Vegas City Councilmen Bob Coffin and Steve Seroka from voting on items related to building on the defunct Badlands Golf Course, a court filing shows.
Attorneys for EHB Cos. CEO Yohan Lowie filed the emergency motion in U.S. District Court this week, submitting several of the councilmen's emails and text messages as evidence that they cannot give the proposed Badlands projects a fair hearing.
In one August email about the lawsuit — sent from Coffin to Mayor Carolyn Goodman, other city councilmembers and Mandalay Bay president Chuck Bowling, who lives in the Queensridge community that Badlands weaves through — Coffin called Lowie explicit names and said he has "several mental disorders." More emails document attempts by Coffin to shield his communications from public record requests.
Coffin said Friday that he sees "nothing inappropriate" with using those words in private conversation.
"If a person writes to me in desperation because of what's going on out there at the Badlands, I'm going to level with them," he said. "I'm not one to hold back on my opinions."
Coffin, whom Lowie has accused of being anti-Semitic, also called the developer a "crazy Israeli" in a text message sent on an undetermined date. Later text messages suggest the city councilman wanted a private investigator to scrutinize Lowie, according to the motion.
"Dirt will be handy if I need to get rough," Coffin wrote.
Coffin said he did not remember sending any texts about "dirt" or a private investigator, and that he knows of no such investigations into Lowie.
He also denies being anti-Semitic, pointing out that Lowie moved to the U.S. from Israel. Coffin said Lowie has insulted him before.
"'Crazy Israeli' is a common term. It's sold on T-shirts for God's sake," Coffin said. "It's not a big deal … I think he is crazy. So he's a crazy Israeli."
Evidence also shows Seroka conspired with Queensridge residents to formulate strategies to oppose developing the Badlands, according to the motion.
Communications from this year and last show Seroka using his personal email address to coordinate with gaming attorney Frank Schreck and Queensridge homeowner Kenneth Thompson to create presentations regarding the proposed development.
"This is great," Seroka wrote to Thompson in April after receiving an email containing two attached files. "Both maps could really help the discussion. I like that they are stand alone slides that I could pull out and use depending on the conversation."
Seroka declined to comment due to the ongoing lawsuit.
Lowie's attorney, Mark Hutchison, said the evidence supports Lowie's separate lawsuit claiming that the councilmen are depriving his client of his 14th amendment rights to due process.
"It is impossible for my clients to get a fair and impartial hearing in front of the city council with both Bob Coffin and Steve Seroka on that council," said Hutchison, who also is Nevada's lieutenant governor.
Coffin said that's not true.
"I disagree with a lot of people out there, but I treat them fairly," he said.
Proposed law
The requested injunction would stop Coffin and Seroka from voting on a proposed city ordinance that would affect more than 20 open spaces and golf courses in Las Vegas.
The proposal, sponsored by Seroka, would require defunct courses inside city limits to be maintained in fully functioning condition. Rule breakers could face fines of up to $1,000 per day or up to six months in jail. The ordinance is scheduled to be considered by the city's recommending committee on Oct. 15. Coffin is one of three city council members who make up the committee.
"Based on our analysis, there's one golf course this will apply to, that's the Badlands," Hutchison said. "That was not the law when my client bought the property, but those criminal penalties will be applied retroactively."
EHB Cos. bought the golf course in 2015 and closed it in late 2016. Lowie wants to build homes on part of the 250-acre west Las Vegas property, which is zoned for single-family residences. He and Queensridge have been fighting over potential development for three years, and each side has filed several lawsuits in the matter.
Flouting law
Coffin's emails show him relaying instructions about how to shirk Nevada's Public Records Act, according to the court filing.
In May, Coffin told Queensridge resident Gordon Culp that any communications sent to the councilman's city email address would be subject to a public record request. Coffin also noted that communications on his personal devices could be made public due to an "erroneous (Nevada) supreme court opinion" made in March.
"Please pass word to all your neighbors. In any event tell them to NOT use the city email address but call or write to our personal addresses. For now," he wrote.
Coffin sent more instructions later that day.
"Also, please pass the word for everyone to not use B…l..nds in title or text of comms. That is how search works," he wrote.
Coffin said that he wanted to keep his communications with private citizens out of the public eye in order to protect them from Lowie and his attorneys.
"This gentleman who owns this Badlands course has a habit of suing people," he said. "They (the private citizens) have a perfect right to privacy, and they should be allowed that privacy because there are financial consequences and legal consequences for going against this guy."
Contact Michael Scott Davidson at sdavidson@reviewjournal.com or 702-477-3861. Follow @davidsonlvrj on Twitter.
Coffin emails by Las Vegas Review-Journal on Scribd