Las Vegas councilman, municipal court judge sworn into office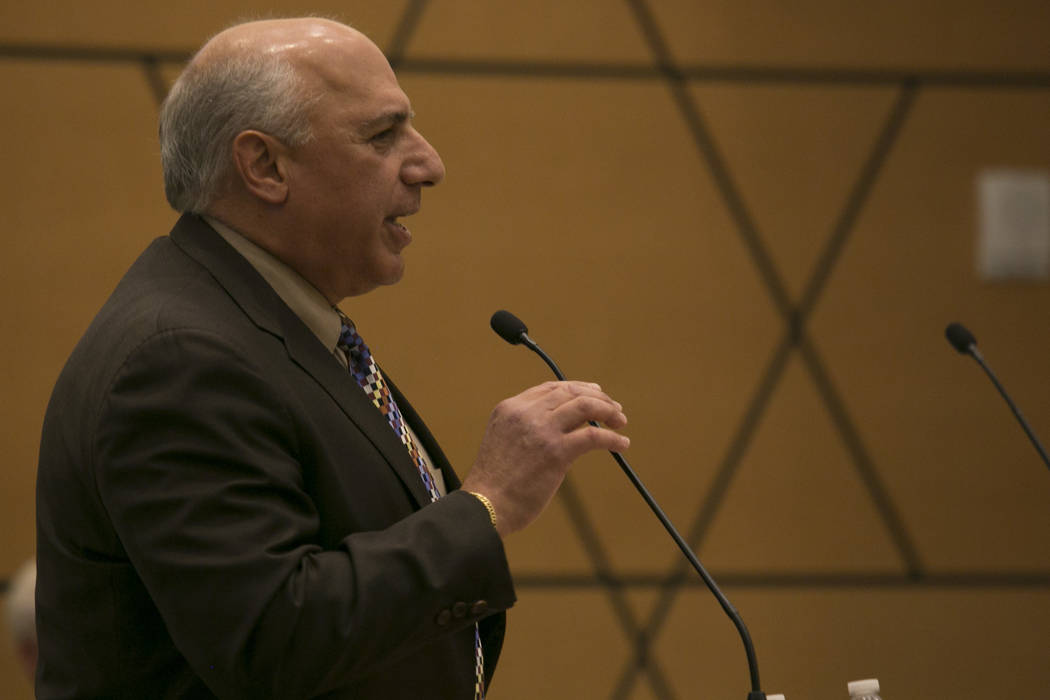 Councilman Stavros Anthony and Municipal Court Judge Susan Roger were both sworn into office during Wednesday's Las Vegas City Council meeting.
Anthony posted high enough vote totals in the April 4 primary to seal his victory over three challengers and win his third and final term on the City Council. Roger, who was also running for re-election, had no opponent in her re-election bid and won automatically.
Mayor Carolyn Goodman administered the oath of office.
Municipal Court Judge Cedric Kerns, who won in the primary, will be sworn in at the next City Council meeting. Another judge race and the City Council seats for Wards 2 and 6 will be decided in a general election in June.