Las Vegas firefighter created key training for first responders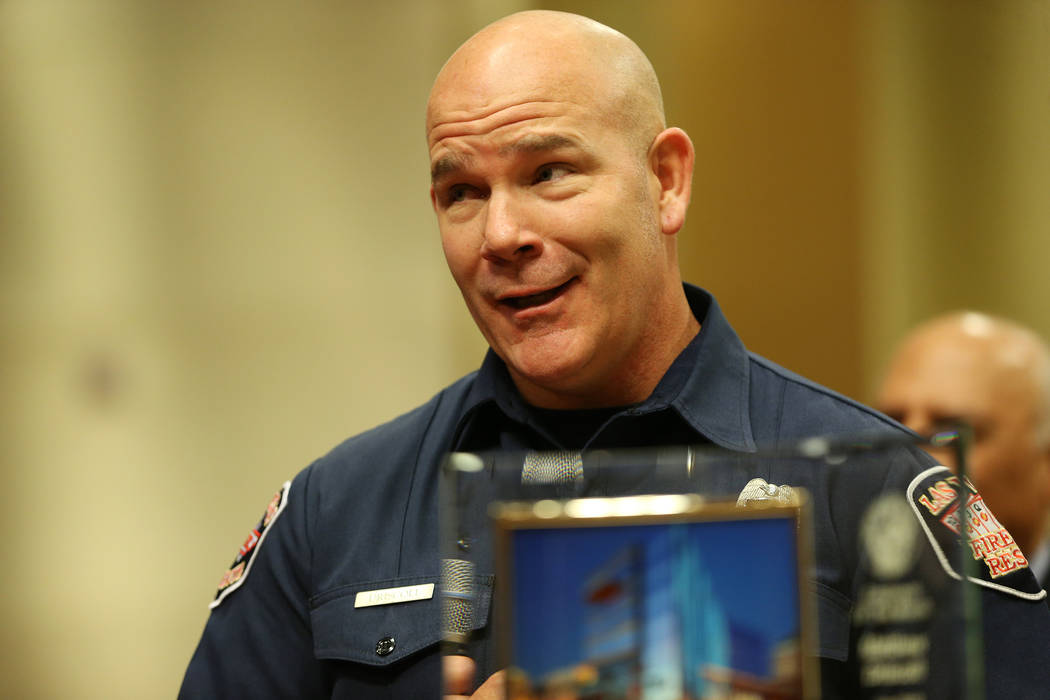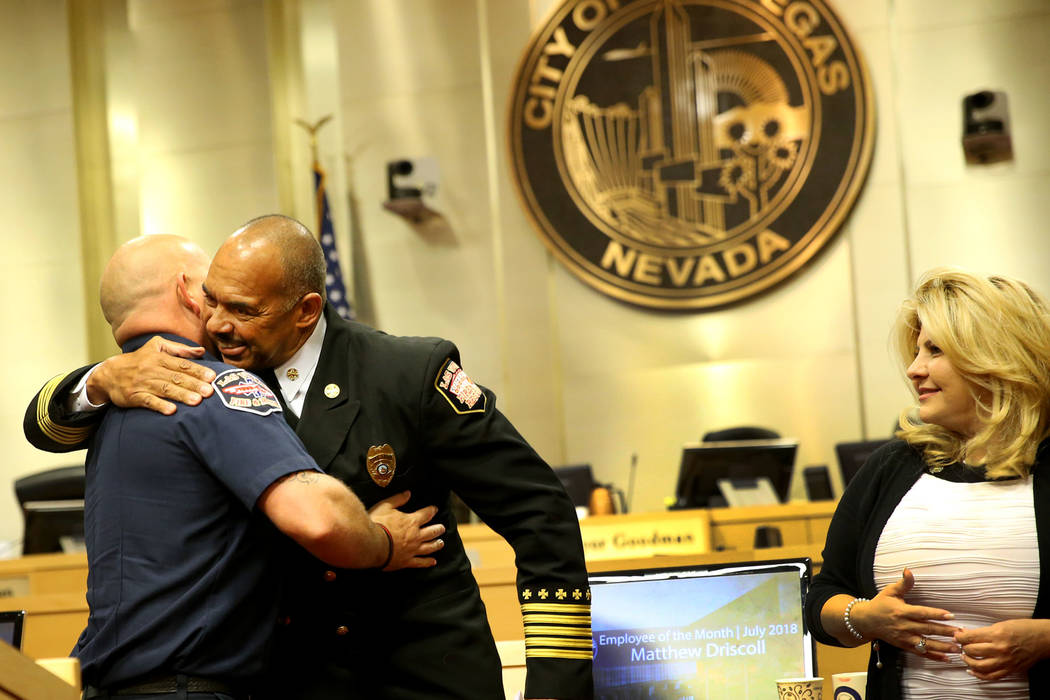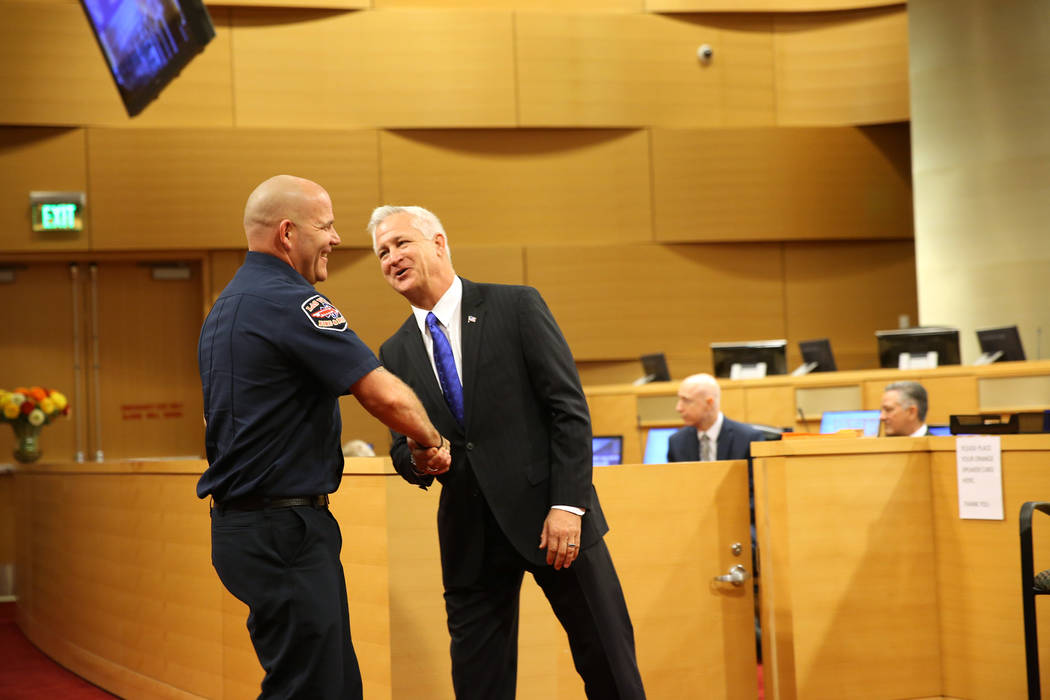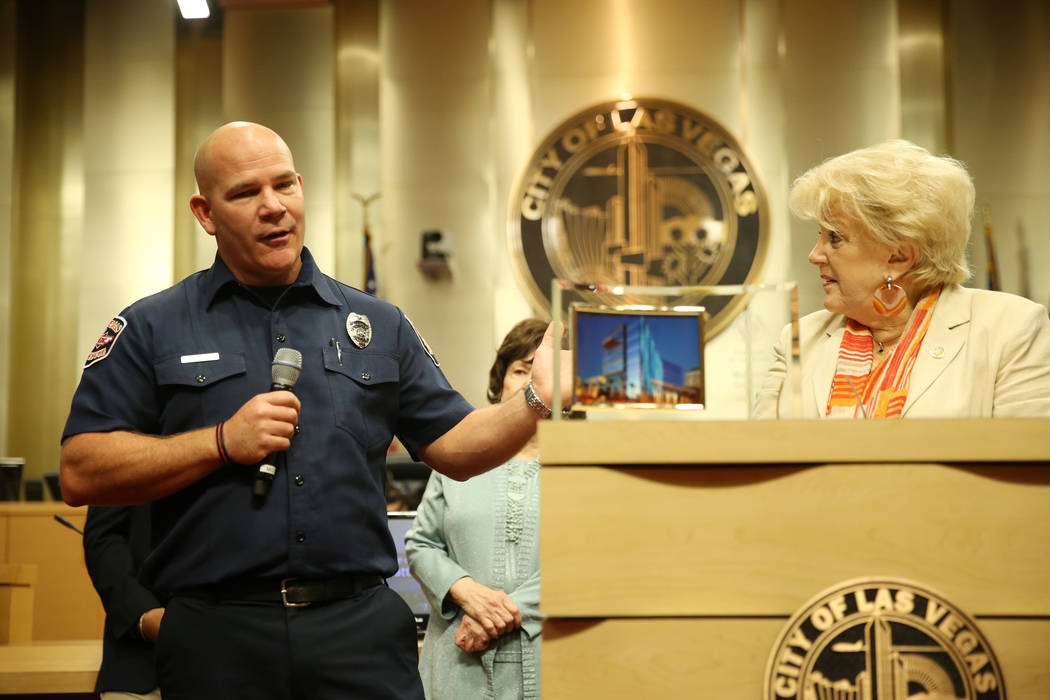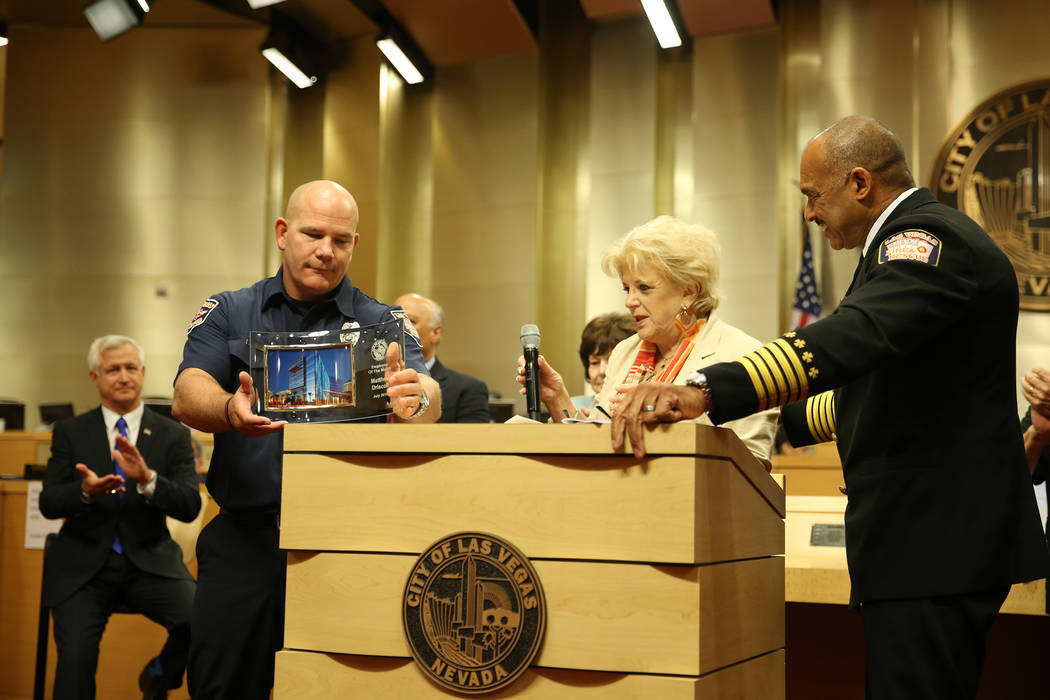 Las Vegas Paramedic/Firefighter Matthew Driscoll knew he had transported human trafficking victims in an ambulance.
So when an injury forced him into light duty, he had an idea about how to spend that time: he started working on a training program to help first responders, hospital employees, counselors and social workers recognize signs they were encountering trafficking victims.
"From the field to the emergency room, that's where we're losing those patients," Driscoll said.
What began as a small effort has grown — Las Vegas and North Las Vegas fire department employees have been through the training, and some Henderson firefighters have gone through it. Driscoll has worked with the organization iEmphathize, which aims to eradicate sex trafficking.
Recognizing a problem and following through to find a solution prompted Driscoll to pursue the new program, and led to the Las Vegas City Council on Wednesday naming him the city's employee of the month for August.
The ultimate goal is to separate the victim and the trafficker, immediately, said Driscoll, a nine-year veteran of Las Vegas Fire and Rescue.
Driscoll now works with the University of Southern California to build a national training curriculum aimed at "training the trainers" — training people from different departments who can, in turn, train their colleagues.
"The goal is to build a curriculum we could drop at any fire department in the country," Driscoll said.
Contact Jamie Munks at jmunks@reviewjournal.com or 702-383-0340. Follow @Journo_Jamie_ on Twitter.