Las Vegas launches short-term rental complaint hotline
August 15, 2017 - 12:26 pm
Updated August 15, 2017 - 5:51 pm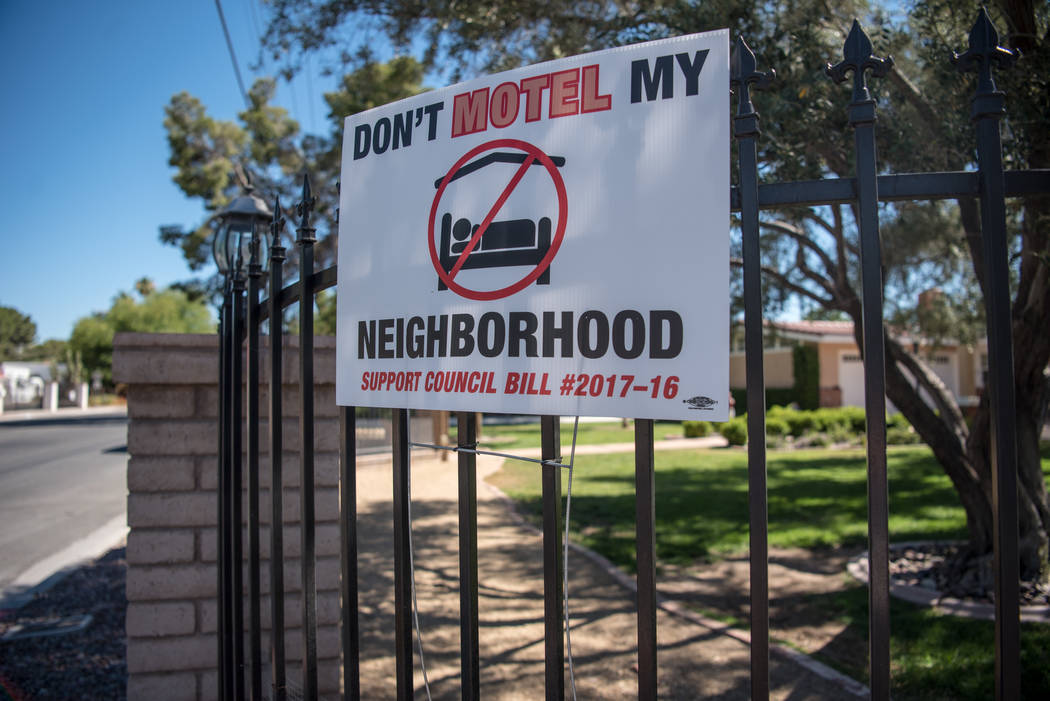 Las Vegas is going live with a new fix for problematic party houses.
The city launched a 24-hour hotline Tuesday so residents can report noise, trash, parking issues and other nuisances from short-term rental properties. Las Vegans can call 702-229-3500 to make complaints, and city code enforcement officers will respond.
The city is urging residents to call while the problem is happening. Residents should be able to provide the address they're making a complaint about. Complaints may be made anonymously, but city staffers prefer to have contact information in case they have follow-up questions. Calls are routed to an answering service, and the information is sent to an on-call code enforcement employee.
If the complaint is about noise from a party that's happening right then, or the city has an active case at that property, it may send an officer out. More minor complaints may not be addressed until the next business day, city spokesman Jace Radke said.
"Party houses" in central city neighborhoods have been an issue in Las Vegas for years but ramped up alongside the popularity of homesharing websites like Airbnb and VRBO.
The city allows short-term rentals — houses, condominiums or apartments that are rented out for 30 days or fewer — but short-term rental operators must obtain a business license, pay $1,000 for a special-use permit, have proof of at least $500,000 in liability insurance coverage and display 24-hour contact information outside each rental unit before they can legally host.
The Las Vegas City Council was split in June over new regulations that give city officials more oversight of where short-term rentals can operate. The rules drew complaints from both sides before the council's 4-3 vote, with would-be rental operators arguing they're too onerous and rental opponents calling them not restrictive enough.
The city has seen a hike in complaints since the council passed the ordinance June 21, from 70 active cases to more than 100, Radke said.
Contact Jamie Munks at jmunks@reviewjournal.com or 702-383-0340. Follow @JamieMunksRJ on Twitter.
Complaint hotline
The short-term rental hotline is accepting calls seven days a week, 24 hours per day at 702-229-3500.
Residents with questions about what short-term rental violations are under city code can email city code enforcement at codeenforcement@lasvegasnevada.gov. Some rules include:
*Outdoor music or "excessive noise" should not be heard 50 feet from the property line.
*Trash and refuse should not be left outside or stored in public view, unless it is in a container for the purpose of collection.
*Vehicles that belong to people staying at a short-term rental must be parked in the driveway and should not block neighboring properties' driveways or mailboxes.
*Special events like bachelor or bachelorette parties, weddings and birthday parties aren't allowed at short-term rental properties.