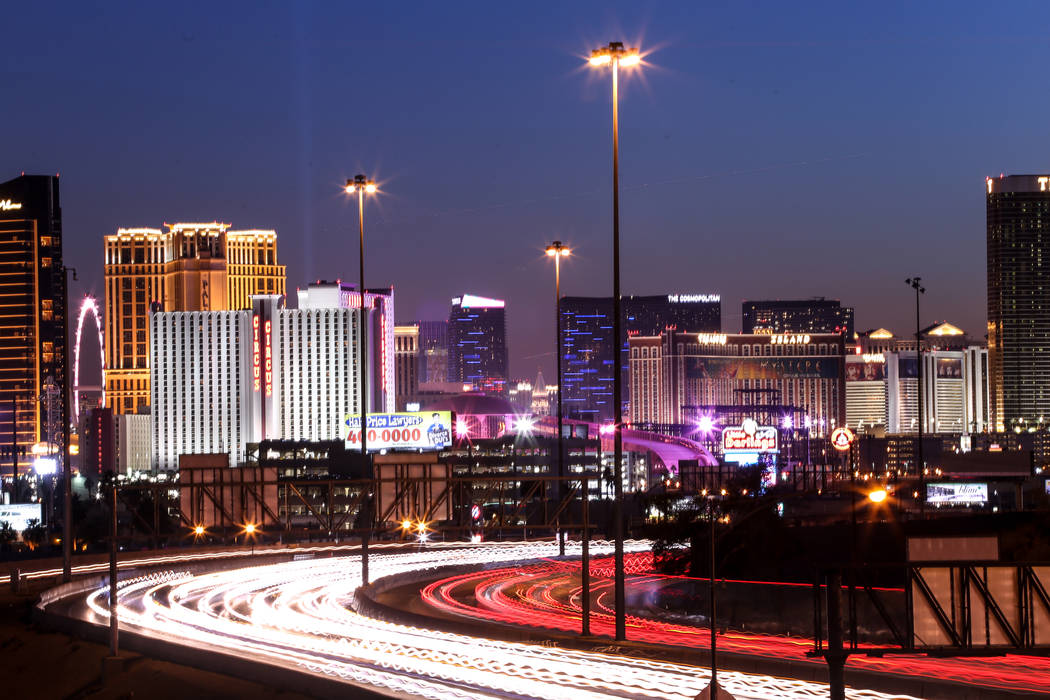 Las Vegas officials hope making the city smarter translates to being safer.
As the city works toward a courtyard setup where homeless people can access a range of services, officials also are testing cameras that will show whether the new facilities are putting a dent in the high number of Las Vegans who live on the streets.
Cameras can be placed in areas with high concentrations of people living in homeless encampments to see whether the city's efforts are successful, said the Chief Operations and Development Officer Jorge Cervantes at a Smart Cities panel Monday.
Infrared cameras can be placed in city parks to determine when potentially illicit activity happens after hours. A message can tell the person or group to move along, and notify city marshals someone is in the park after the 11 p.m. closing.
Other Las Vegas smart city initiatives are focused on pedestrians and "near misses where people are crossing the street and not being seen," Cervantes said.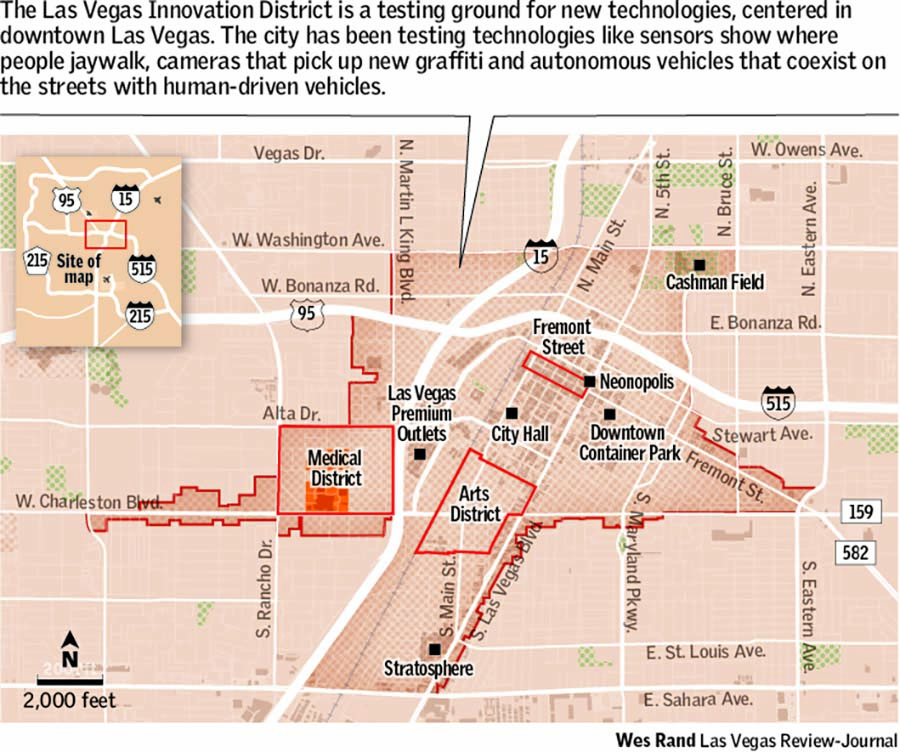 A panel of experts on Monday agreed Las Vegas is uniquely positioned to get "smarter," but faces many of the same challenges — like financing — as other cities in weaving new technologies into how government delivers services to residents, business owners and visitors.
Local governments face challenges in changing policy from the ground up, said Kate Garman, Smart City Coordinator for Seattle.
When Garman worked in Kansas City, Missouri, the city installed public Wi-Fi along 52 square blocks, put sensors along a corridor for a streetcar and installed smart traffic sensors. This helped officials learn what kind of data the sensors could produce.
"If you don't have people who know how to use data in your City Hall, what's the point of using technology to acquire more data?" Garman asked.
Jeff Tumlin, principal for the Nelson/Nygaard transportation consulting firm, and Oakland, California's former acting transportation director, said governments and transportation authorities should put the brakes on the idea that traffic congestion must lead to road widening projects.
Tumlin said Los Angeles is an example that wider roadways can induce more driving demand.
Still, residents point to more lanes as a fix to their traffic woes, Garman said.
"You have to educate them to know 'this isn't good for you, which is why we don't want to build it,'" he said.
Cutting back on cars can lead to opportunities to convert underused parking facilities into chances for new development. But, Tumlin cautioned, that can eliminate parking revenue that cities rely on.
Las Vegas has a designated Innovation District — where companies can test and develop new technologies — that covers downtown and beyond. The city has been inundated with product pitches from companies, but Cervantes said officials are being choosy about what technology they use to deliver city services.
"We want to identify a problem before looking for the solution," Cervantes said.
Contact Jamie Munks at jmunks@reviewjournal.com or 702-383-0340. Follow @JamieMunksRJ on Twitter.