Las Vegas Planning Commission supports ban on short-term rentals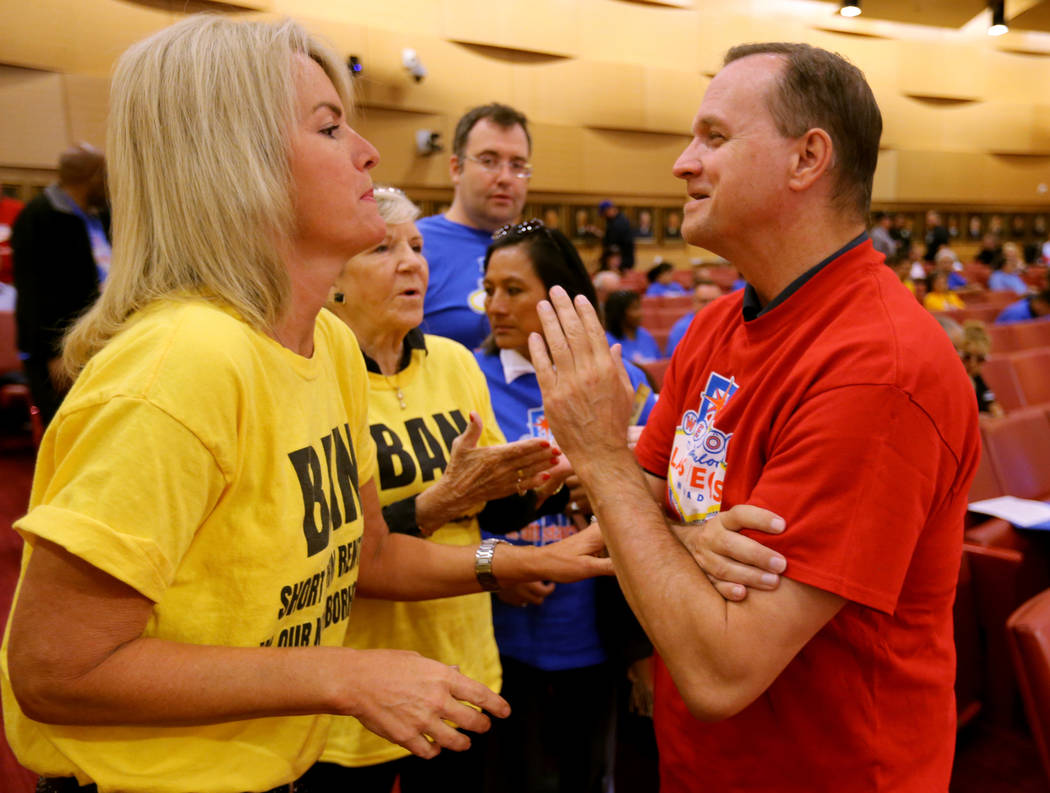 The Las Vegas Planning Commission on Tuesday night threw its support behind City Councilwoman Lois Tarkanian's proposed ban on short-term rentals.
Commissioners voted 4-3 to support the proposed ban, which would grandfather in short-term rentals already permitted by the city. The decision followed more than an hour of public comment, with a majority of speakers opposing the ban.
Commissioner Christina Roush — who supported the ban along with Commissioners Donna Toussaint, Vicki Quinn and Brenda Williams — said Las Vegas neighborhoods had become a "test tube" for a short-term rental experiment that has proved overwhelming for the city to regulate.
"We are here to protect neighborhoods," Roush said.
Chairman Sam Cherry and Commissioners Lou De Salvio and Trinity Schlottman advocated for a moratorium on issuing new permits while the city took a closer look at the issue.
Cherry said that he was upset that Airbnb, a popular home-sharing company, had encouraged its users to send commissioners "thousands" of emails opposing the ban but had not sent a representative to the meeting.
"It's disappointing they are not here at the table to help us find a solution," Cherry said.
The City Council chambers were filled with a sea of spectators wearing colorful T-shirts displaying their support or opposition to the ban.
Olive Knaus, a 41-year-old who is a short-term rental owner, said there was a "huge societal demand" for short-term rentals and that the city should focus on creating better regulations rather than enact a ban.
"If the city doesn't allow good operators to fill this demand then the bad hosts will continue to disrupt the neighborhoods, and this isn't going to be positive for anybody," she said.
Knaus was joined by dozens of other speakers who said short-term rentals served vacationing families, allowed homeowners to earn extra income and contributed to the Las Vegas Valley's tourism industry.
But others argued that the rentals defied local zoning laws, were unsafe and encouraged raucous parties in residential neighborhoods that code enforcement officers were not addressing.
"We have made multiple complaints in our neighborhood that have not been followed up on in a timely manner," said Rae Lathrop, 31.
Contact Michael Scott Davidson at sdavidson@reviewjournal.com or 702-477-3861. Follow @davidsonlvrj on Twitter.