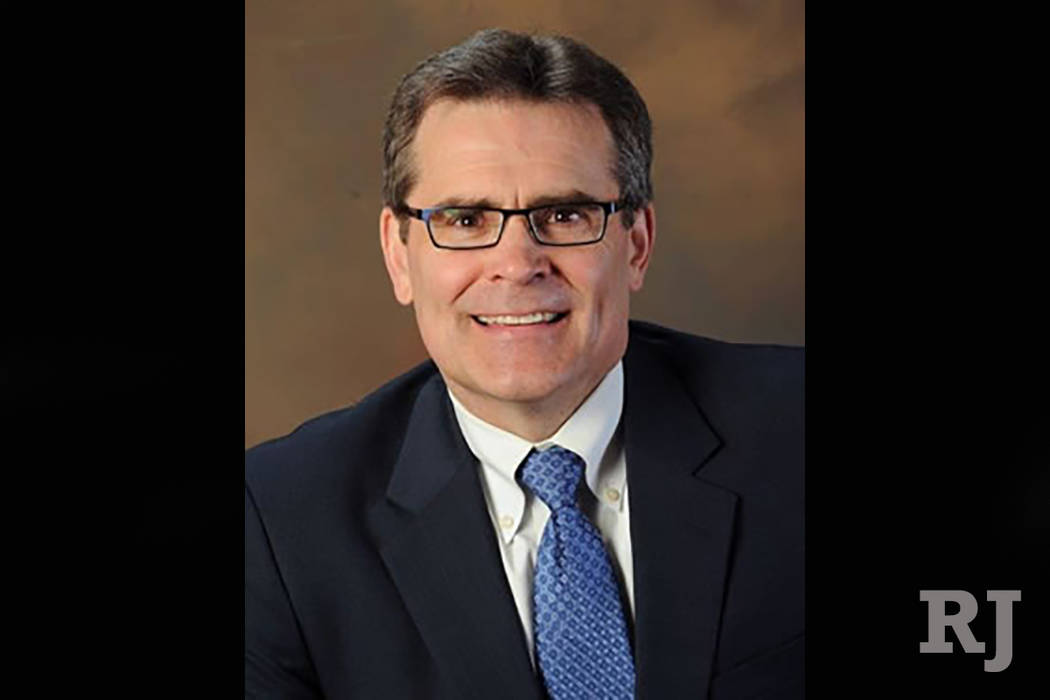 Scott Adams will get to drop the deputy in his title this July. He is being promoted.
Adams, the deputy city manager, was named the Las Vegas city manager effective July 7, succeeding Betsy Fretwell, who is take a high-ranking job with Switch Communications.
Adams likened replacing Fretwell to "being the coach who comes in after the coach of the national champions who retired."
Adams was one of five internal finalists council members interviewed in small groups on Monday. Deputy City Manager Orlando Sanchez, Chief of Staff Ted Olivas, Deputy Planning Director Karen Duddlesten and Parks and Recreation Director Tim Hacker also were interviewed.
Adams said he reached out to the four other finalists Wednesday to emphasize he wants them all on the team.
Councilmembers, who focused on internal candidates rather than conducting a wider search, emphasized that all five were very qualified.
"It's great to see so many willing to step up and replace those large shoes of Betsy Fretwell," Councilman Steve Ross said.
Adams said he wants to renew the focus on neighborhoods, especially those that are at risk, continue the downtown development momentum and diversify the economy. Working on a business park in the city's northwest side and continuing to focus on internal succession plans are among Adams' other priorities.
The human resources department estimates that as many as 30 percent of the city's workforce could retire within the next five years, Adams said.
"That's huge. That is profound," Adams said. "We need to continue to build our internal bench strength."
Adams has been with the city 13 years, and as deputy city manager oversees the Economic and Urban Development, Community Services, Cultural Affairs and Parks and Recreation departments. He was previously the director of the Office of Business Development.
Adams has held planning and economic development positions in Jacksonville and Fort Lauderdale, Florida; New Orleans; and Memphis.
The council used paper ballots at Wednesday's meeting to choose their first and second candidates. Adams garnered 11 votes, Sanchez received five and Olivas drew four.
Contact Jamie Munks at jmunks@reviewjournal.com or 702-383-0340. Follow @JamieMunksRJ on Twitter.