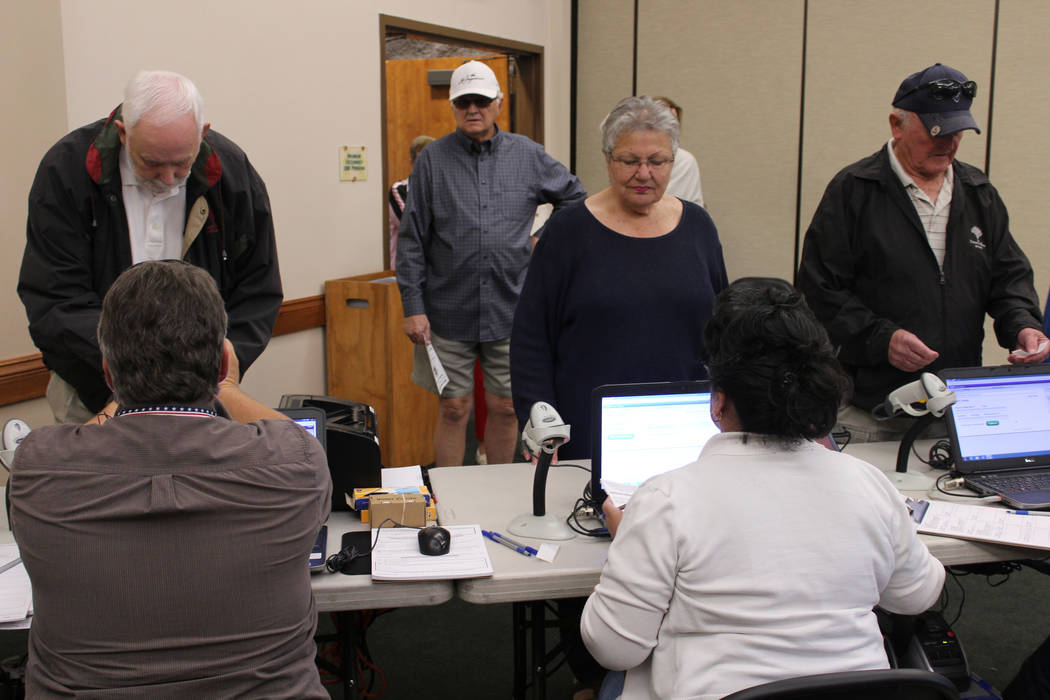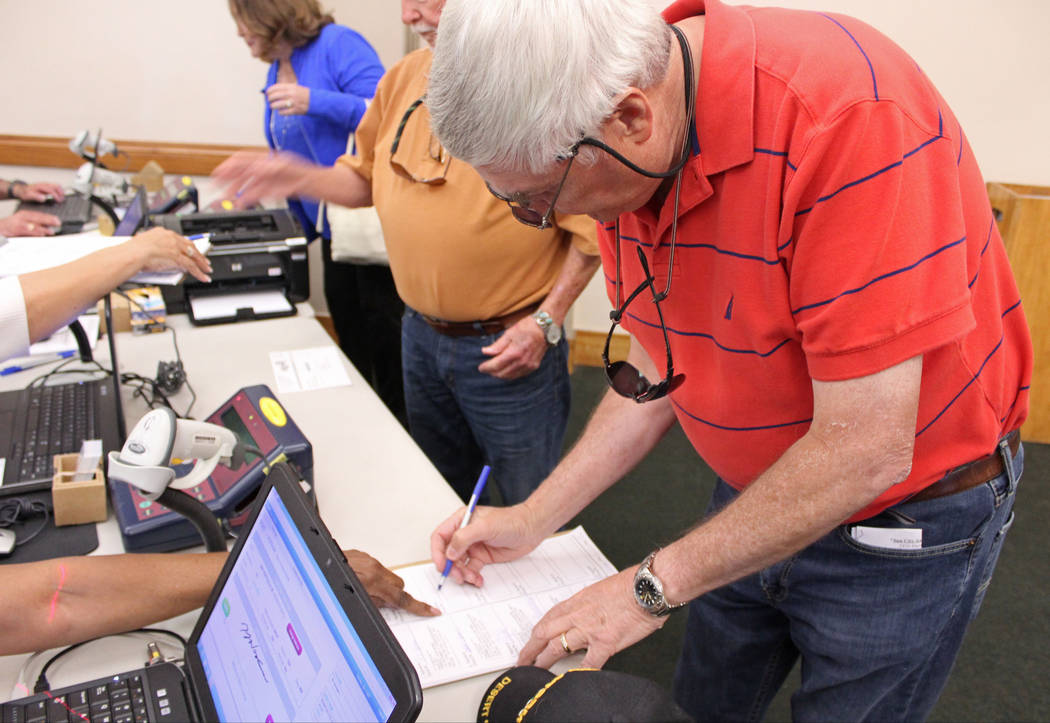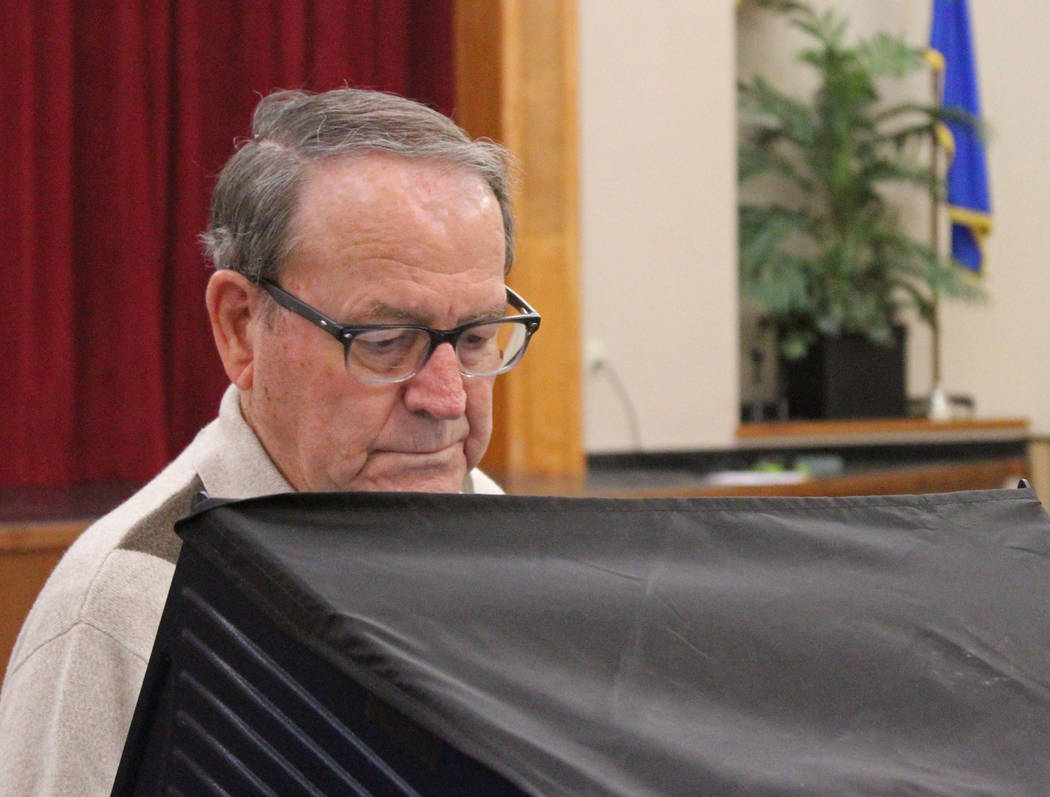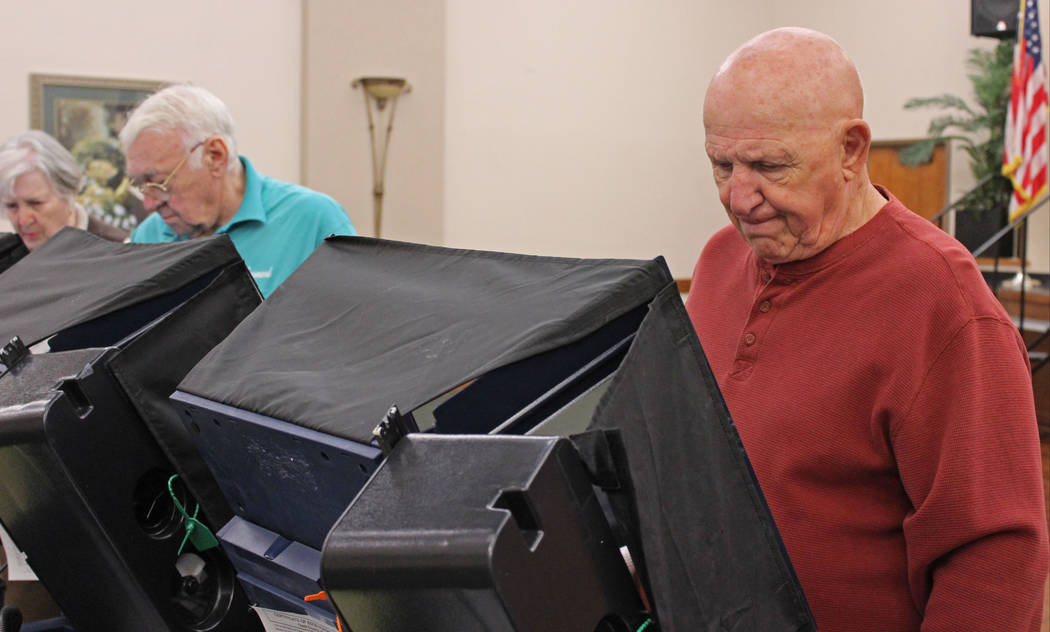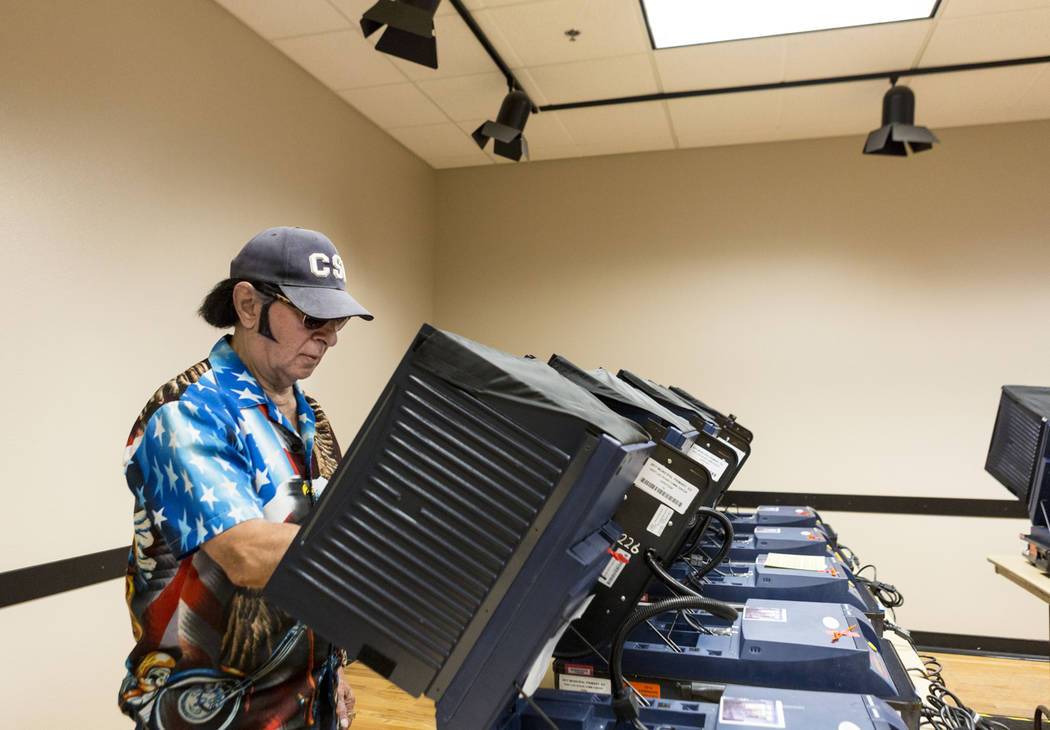 Cory Mervis said she came out to vote for judges in Tuesday's Las Vegas municipal primary election because it is important to shape local government.
"I think the more people who participate, the better off we'll all be," she said outside of the East Las Vegas Community Center where she voted.
Mervis was one of roughly 100 voters who had trickled into the community center by 4:30 p.m. Tuesday.
Chris Wong, who heads the voting center, said voters had steadily come in all day and that the check-in process for this election was improved from past years.
Bill Cooper, lead volunteer at the Doolittle Community Center in Las Vegas, said he saw similar turnout with no technical issues.
By 6 p.m., North Las Vegas City Hall saw almost 300 voters, volunteers said.
Cesar Carvajal said this is the third election in which he will vote.
The UNLV political science major said he came out to vote because he was active in the Democratic Party in the past and he wanted to re-elect his former teacher, Isaac Barron, for North Las Vegas City Council.
Clark County spokesman Dan Kulin said he was unaware of any issues with voting machines at any locations. This is the first year that Las Vegas and North Las Vegas have replaced precincts with voting centers for election day.
Polls closed at 7 p.m.
Contact Blake Apgar at bapgar@reviewjournal.com or 702-387-5298. Follow @blakeapgar on Twitter.
A Twitter List by reviewjournal