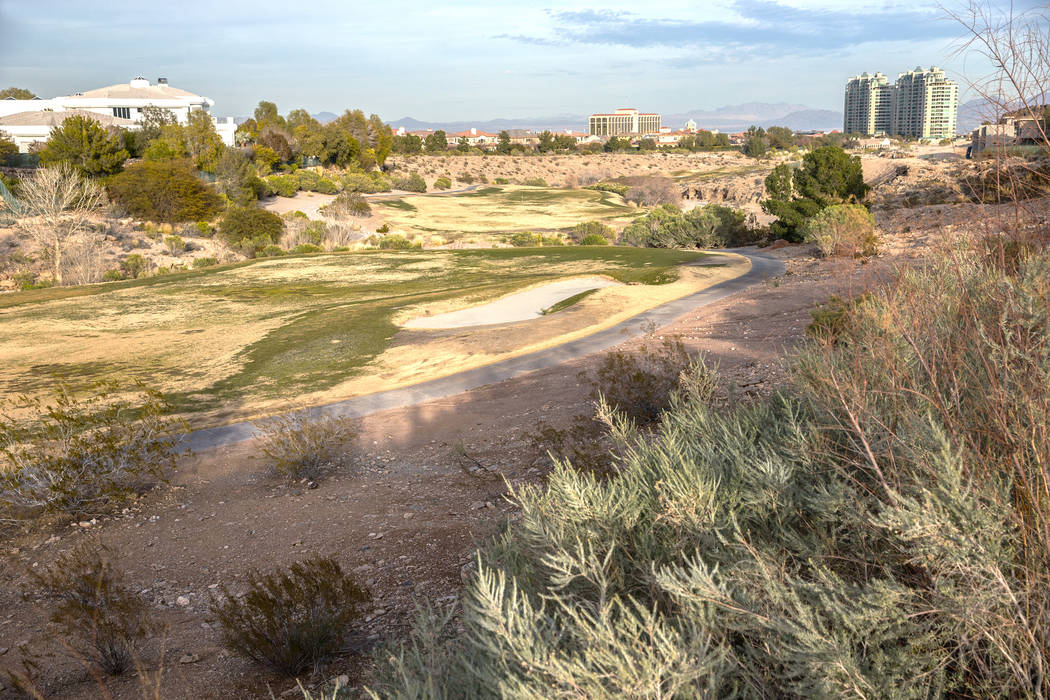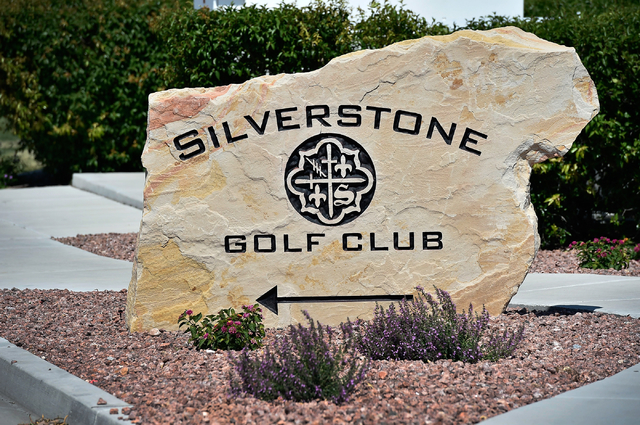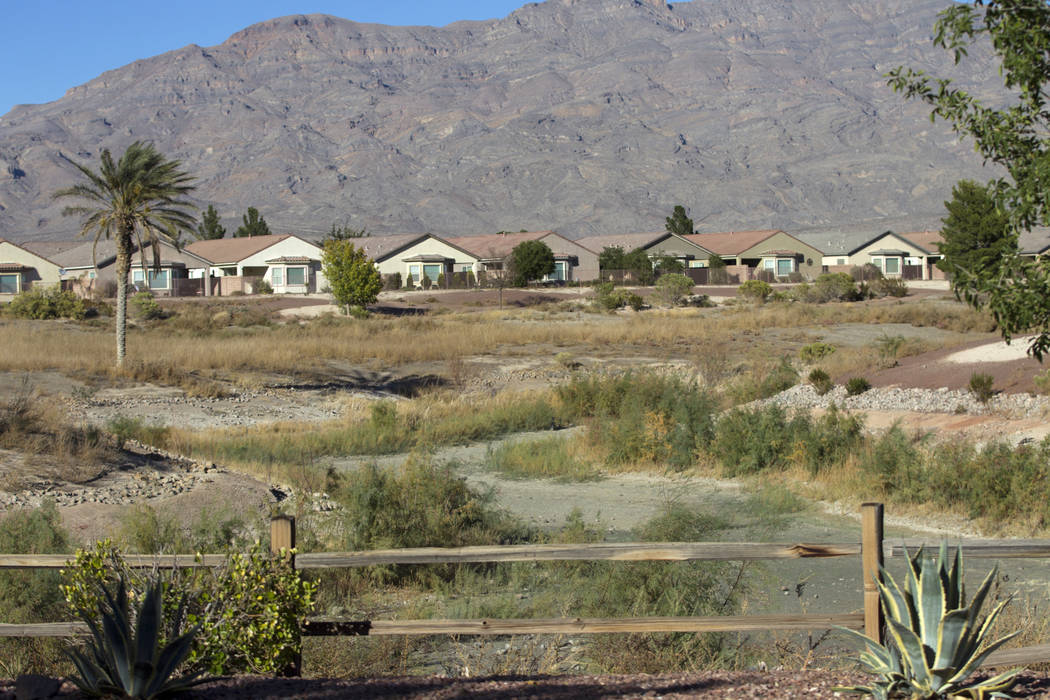 Las Vegas city officials are trying to stem the uncertainty that swirls when developers buy golf courses and parks with plans to put homes there.
Similar storylines have played out recently in the valley and beyond: A developer buys an open space ringed by residences and rolls out plans to build homes there, teeing off the neighbors.
Legal tangles, hours of testy debate at City Council meetings and, in some cases, years of turmoil follow.
To counter that, city officials want to create a policy to streamline that process and remove the "guessing game," Planning Manager Robert Summerfield said.
"It's an attempt to be more holistic in the approach," Summerfield said. "We want to be fair to everyone."
The new policy would apply to 23 master development plans and special area plans in the city. Most of those have common open spaces, and 11 are golf courses.
Legal tangles and hours of debate in City Council chambers have characterized the proposals to develop the Badlands and Silverstone golf courses, the highest-profile instances of open space development controversies in Las Vegas.
Residents of the Silverstone Ranch community in northwest Las Vegas thought the covenants they signed when they bought into the community protected their golf course from disappearing.
"I think something has to be done, or it will be the next golf course and the next golf course and continuing from there," said Jeff Levin, who lives in the Silverstone Ranch community. "But you think when you live in a master-planned community the city approved, it's already agreed to."
Officials in the city's Planning Department started holding stakeholder sessions this week with the open space landowners and representatives from homeowners' associations. The brainstorming sessions have so far focused on what sort of public engagement and outreach to neighbors developers should be required to do.
An independent policy advisory group will use that feedback to create a recommendation for the City Council. The members on that panel aren't directly involved in the proposed open space developments that have stirred controversy in the valley, Summerfield said.
"They have a knowledge base, but they don't have skin in the game," Summerfield said.
Councilman Steve Seroka made a pitch this year to put a moratorium on accepting plans to develop golf courses and parks. The proposal was aimed at giving city officials time to come up with a specific policy. The council opted against a six-month delay but requested a new solid policy these development projects can work from.
Golf course closures have happened nationwide, but some communities, like Collier County, Florida, have set the pace for how to deal with redevelopment by setting standards for developers, Seroka said.
Contact Jamie Munks at jmunks@reviewjournal.com or 702-383-0340. Follow @JamieMunksRJ on Twitter.