Las Vegas Ward 5 voters set to pick new council member
Updated March 26, 2018 - 6:22 pm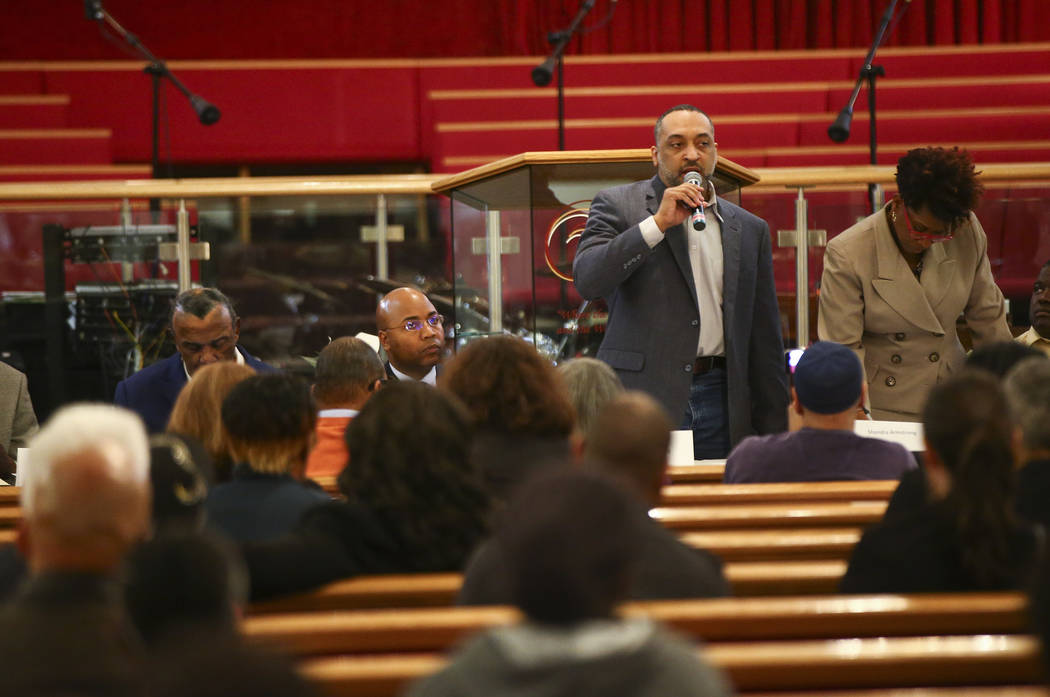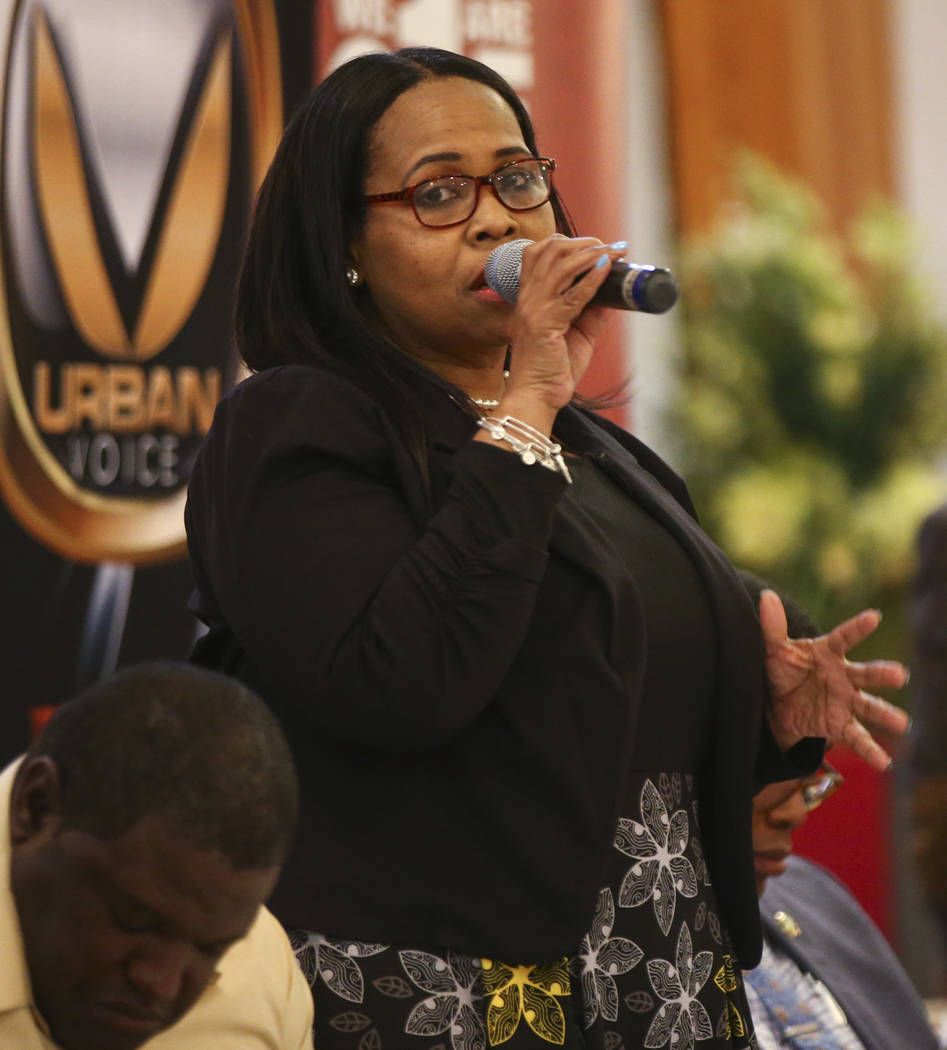 Las Vegas voters in Ward 5 will choose their first new City Council representative in more than a decade Tuesday from a field of 11 candidates.
The winner of the special election will be sworn in April 18 and will serve out the 15 months remaining on Ricki Barlow's term.
Curtis Coleman, Sheila Collins, Cedric Crear, Timothy Hicks, Shannon Hopkins, Walter Jones III, Patricia Messinger, Joe Mitchell, Harvey Munford, Shondra Summers-Armstrong and Randy Voyard are vying for the council seat.
Before Barlow stepped down, Crear and Munford had announced their intentions to run for the seat in 2019.
Crear, a Las Vegas planning commissioner and a member of the Nevada Board of Regents, far outpaced the other candidates in campaign contributions, drawing $149,510. Munford, a former Nevada assemblyman, raised the second-highest amount, $30,250.
Mitchell has been a city of Las Vegas employee since 2013, when he began working as a Ward 5 liaison to the City Council and special assistant under Barlow. Mitchell worked with UNLV to create the city's "100 Plan," a master plan for west Las Vegas that's been integrated into the city's downtown master plan.
Both Summers-Armstrong, an accounting technician for the Regional Transportation Commission of Southern Nevada, and Voyard, a physical therapist assistant, have unsuccessfully run for the Ward 5 seat before.
Sheila Collins, founder of the organization Girlfriends Who Inspire Change, is making her first run for public officer, as are Jones, general contractor Hicks, and realtor Patricia Messinger. Coleman and Hopkins could not be reached for comment during the election cycle and did not participate in candidate forums held by the local chapter of the NAACP.
Ward 5 includes part of downtown and a portion of the Fremont Street Experience, Cashman Center, Symphony Park, west Las Vegas and stretches west to U.S. Highway 95.
The post has been vacant since Jan. 22, when Barlow resigned and said he would plead guilty to a felony for misusing campaign money. Barlow was in his third and final term on the council. He is slated to be sentenced in May.
Municipal elections typically generate low turnout, and the early voting period for the special election was no exception — 849 people cast ballots during last week's two-day early voting period. There are 38,734 registered voters in Ward 5, according to the Clark County Election Department.
In the city's last special election, for the Ward 2 seat in 2012, 5,245 ballots were cast — less than 13 percent of registered voters.
Contact Jamie Munks at jmunks@reviewjournal.com or 702-383-0340. Follow @Journo_Jamie_ on Twitter.
To the polls
Polls for the Ward 5 special election will be open 7 a.m. to 7 p.m. Tuesday. Registered voters who live in the ward can vote at any of the following centers:
— Culley Elementary School, 1200 N. Mallard St.
— Doolittle Community Center, 1900 N. J St.
— Las Vegas City Hall, 495 S. Main St.
— Tobler Elementary School, 6510 W. Buckskin Ave.