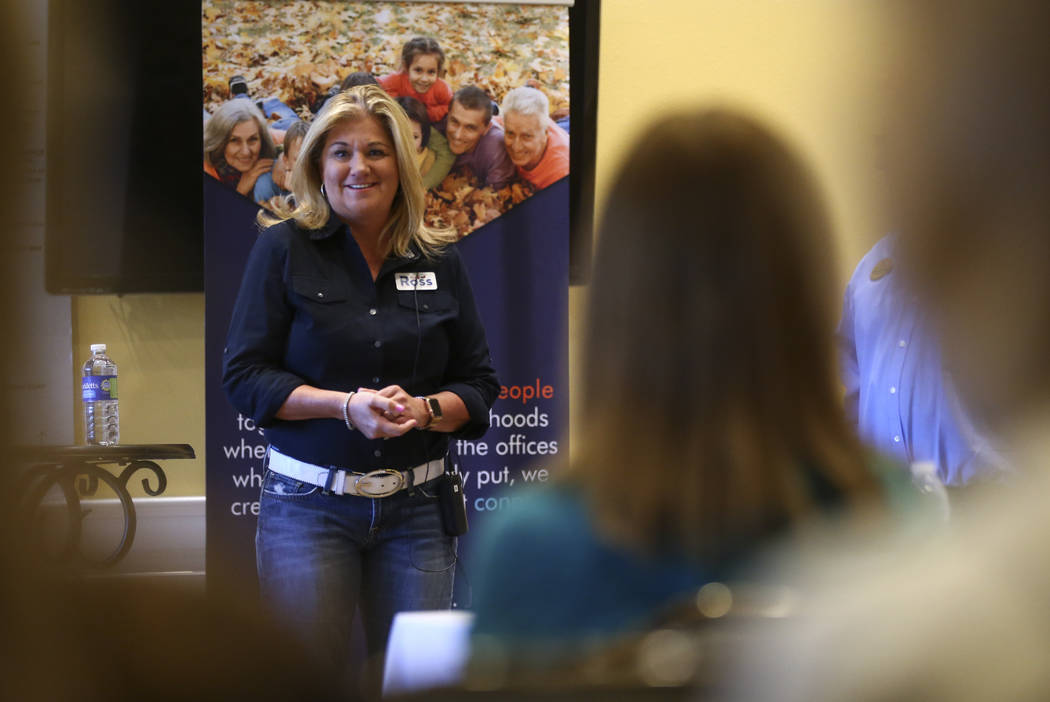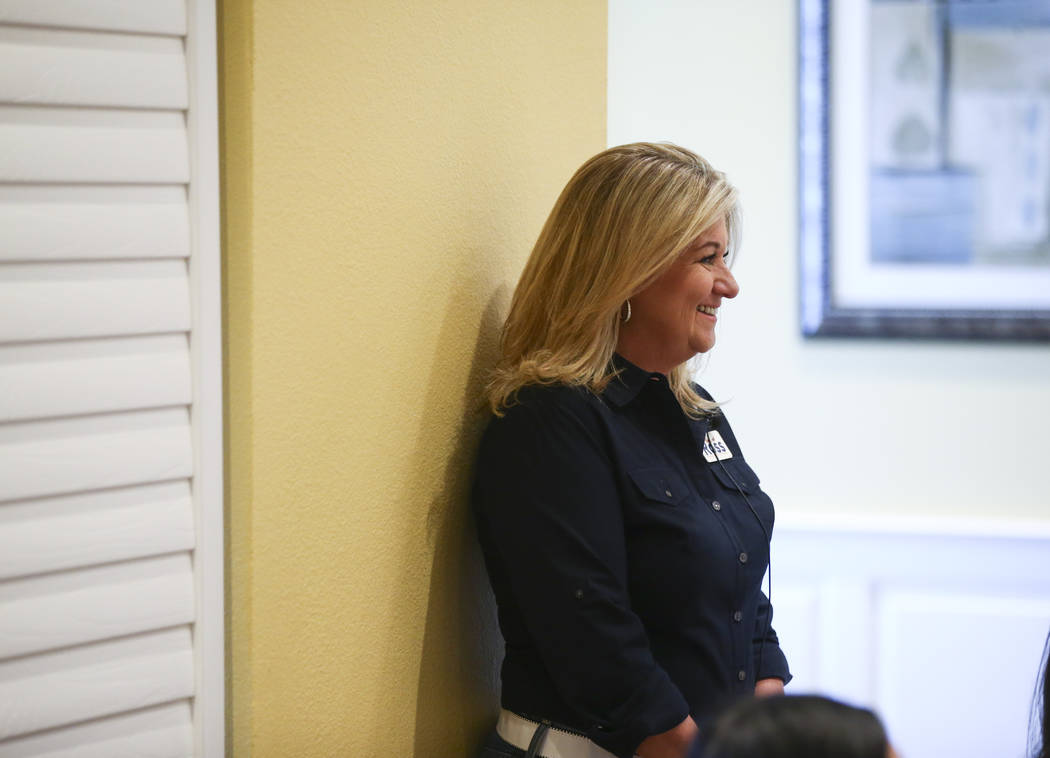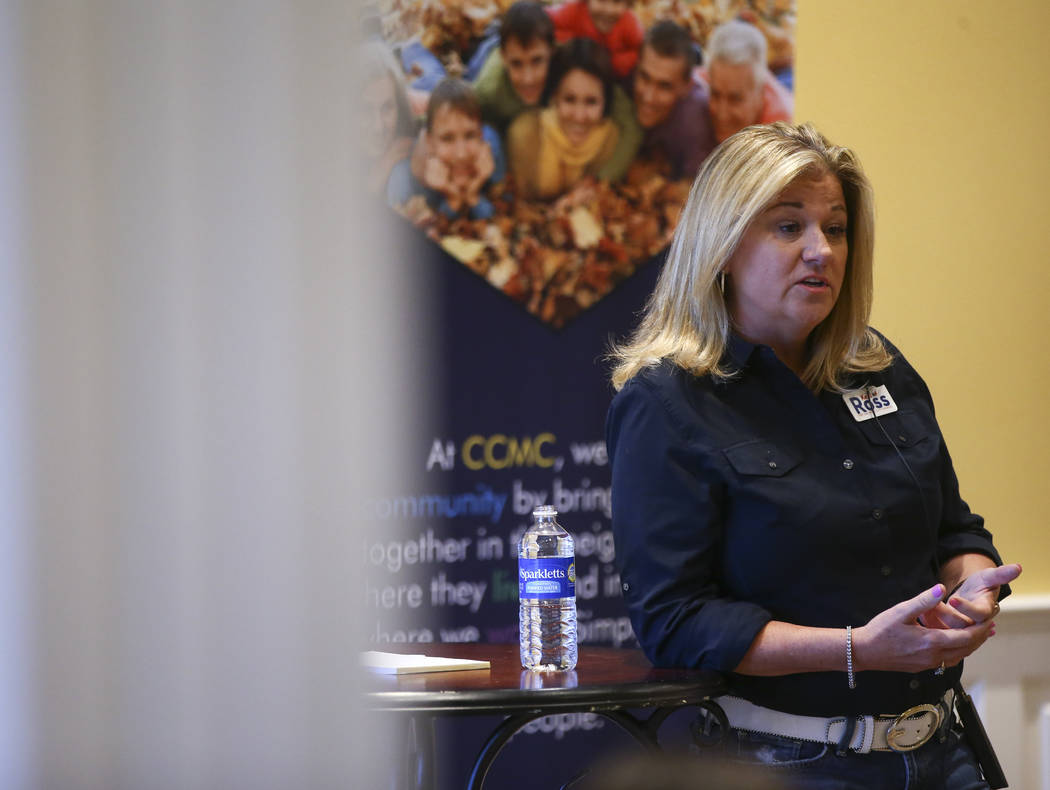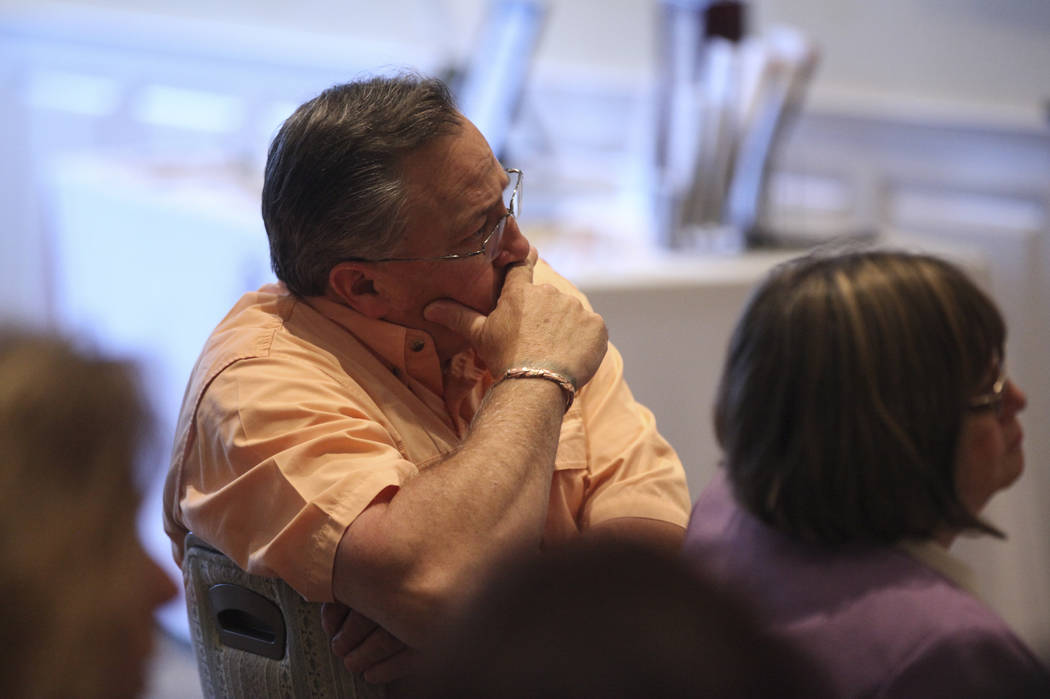 If voters give her the chance, Kelli Ross would "love to" serve the maximum 12 years representing Ward 6 on the Las Vegas City Council.
That's what Ross told a group of about 40 at a candidate meet-and-greet event Wednesday night, organized by the Providence Master Homeowners Association in the city's northwest.
Ross said she would work to balance the needs of rapidly growing parts of Ward 6 with those of areas with a more rural atmosphere. She touted her business background and knowledge of city issues, and took questions about traffic, the budget, homelessness and marijuana.
The forum was billed as a two-candidate event — Providence Community Manager Chris DeLong said Ross and her opponent, Michele Fiore, agreed to participate.
"We wanted to have both candidates," DeLong said. "But we'll go on."
Reached Wednesday, Fiore's campaign manager Ryan Hamilton denied that the former assemblywoman agreed to participate.
"Subsequent to receiving a letter via post, I contacted the association's management to let them know that the format was not agreeable to my client — and that any arrangement that called for Michele to be in the same room at the same time with her opponent would not be acceptable to us because of the starkly negative tone the Ross campaign had taken in recent days," he said.
Fiore and Ross will face off in the June 13 election to succeed term-limited Councilman Steve Ross, Kelli Ross' husband.
Contact Jamie Munks at jmunks@reviewjournal.com or 702-383-0340. Follow @JamieMunksRJ on Twitter.