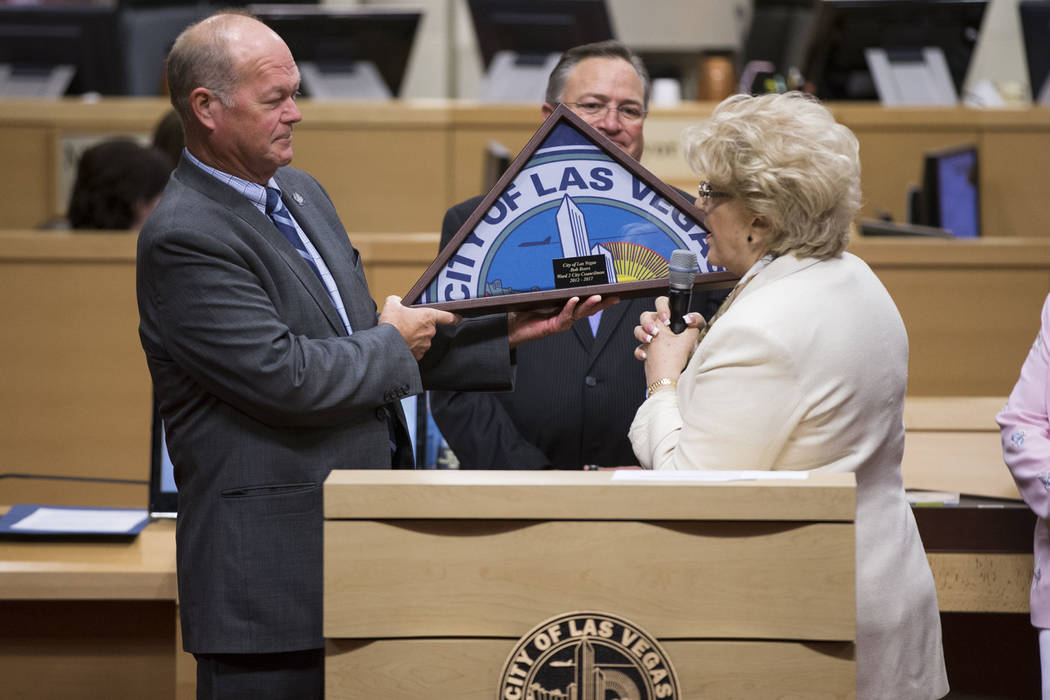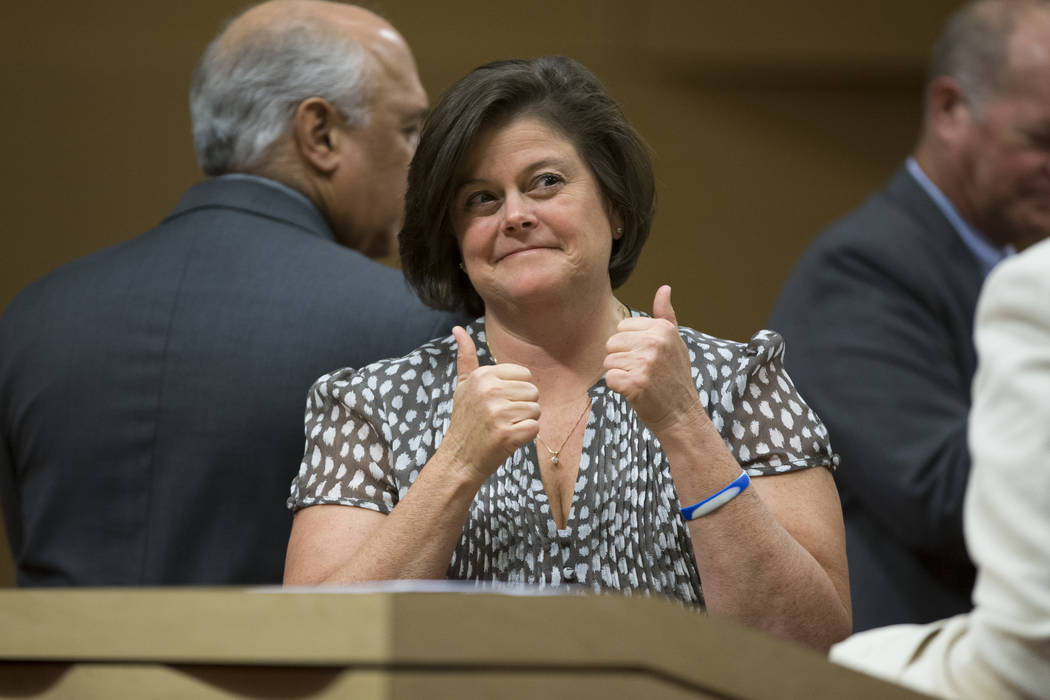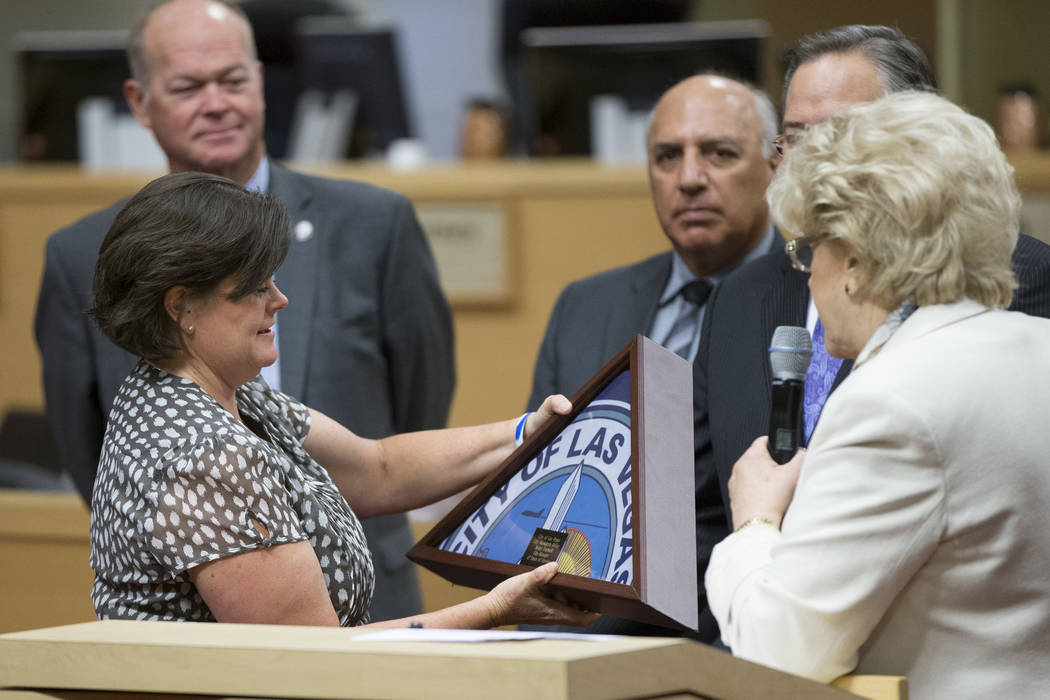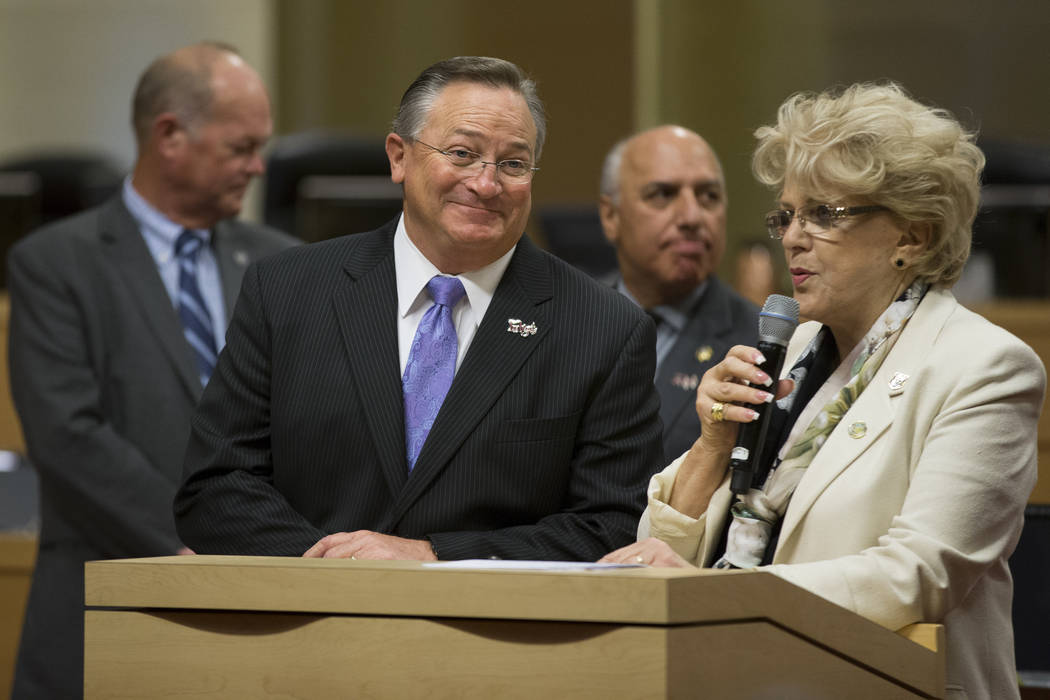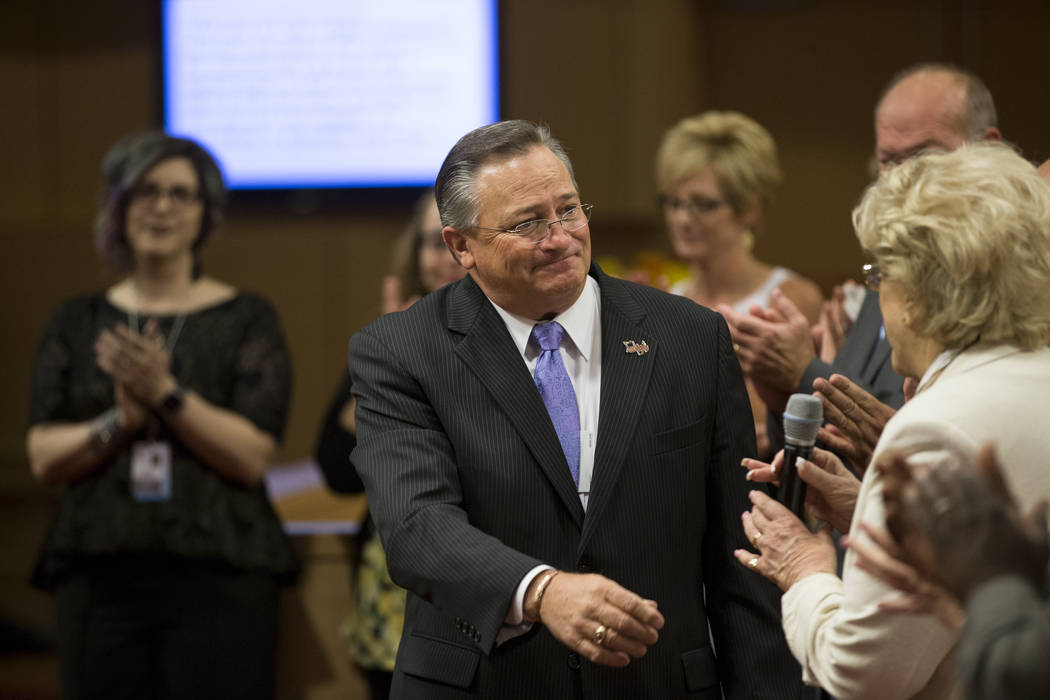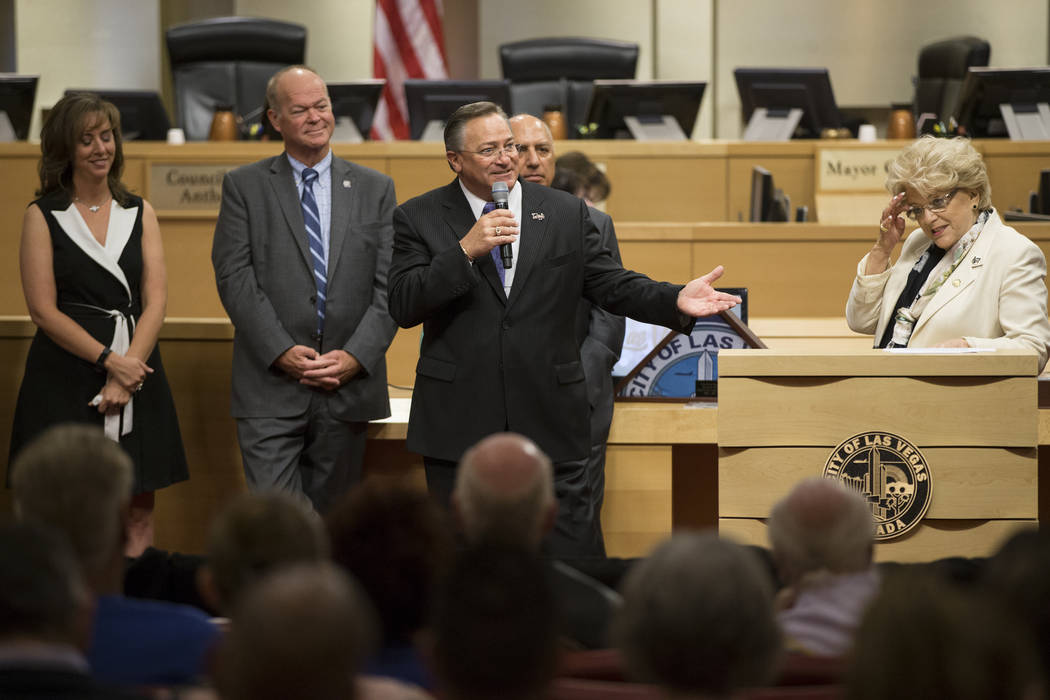 Wednesday's marathon Las Vegas City Council meeting acted as a sendoff for City Manager Betsy Fretwell and Councilmen Bob Beers and Steve Ross.
Beers lost his bid for reelection to Col. Steve Seroka in last week's municipal election, while Ross is leaving due to term limits.
Beers won the Ward 2 seat in 2012 during a special election and was elected to a full term in 2013. Ross won his first term in 2005 and won re-election in 2009 and 2013.
Mayor Carolyn Goodman lamented at losing the two council members. She called term-limits "a dumb law" and appeared to blame voter participation — below 9 percent — for Beers' loss.
"I'm disappointed at the lack of turnout," she said during the meeting.
Beers lost by roughly 600 votes in a race in which 7,300 total votes were cast.
Ross and Beers only heaped praise on the city staff and spoke fondly of their time as councilmen.
"I'm certainly going to miss it because it's been one of the best jobs I've had in my life," Ross said. "It's been a phenomenal ride."
Beers kept his speech short and to just two sentences.
"The city staff here is awesome. Thank you all very much," he said.
Fretwell, city manager since 2009, will be a senior vice president position at Switch.
Goodman and other members of the council credited Fretwell with successfully guiding the city through the Great Recession.
Fretwell noted that the city's revenues are back to where they were pre-recession, but with a 9 percent reduction in city staff. She also noted that since January the city's operations are entirely powered by solar energy, and spoke about the redevelopment of downtown Las Vegas as successes in her tenure.
"I feel like I'm leaving the city in a better place," Fretwell said.
Contact Colton Lochhead at clochhead@reviewjournal.com or 702-383-4638. Follow @ColtonLochhead on Twitter.