Nevada legislator uses horses to get out his message in Las Vegas
September 26, 2020 - 10:50 pm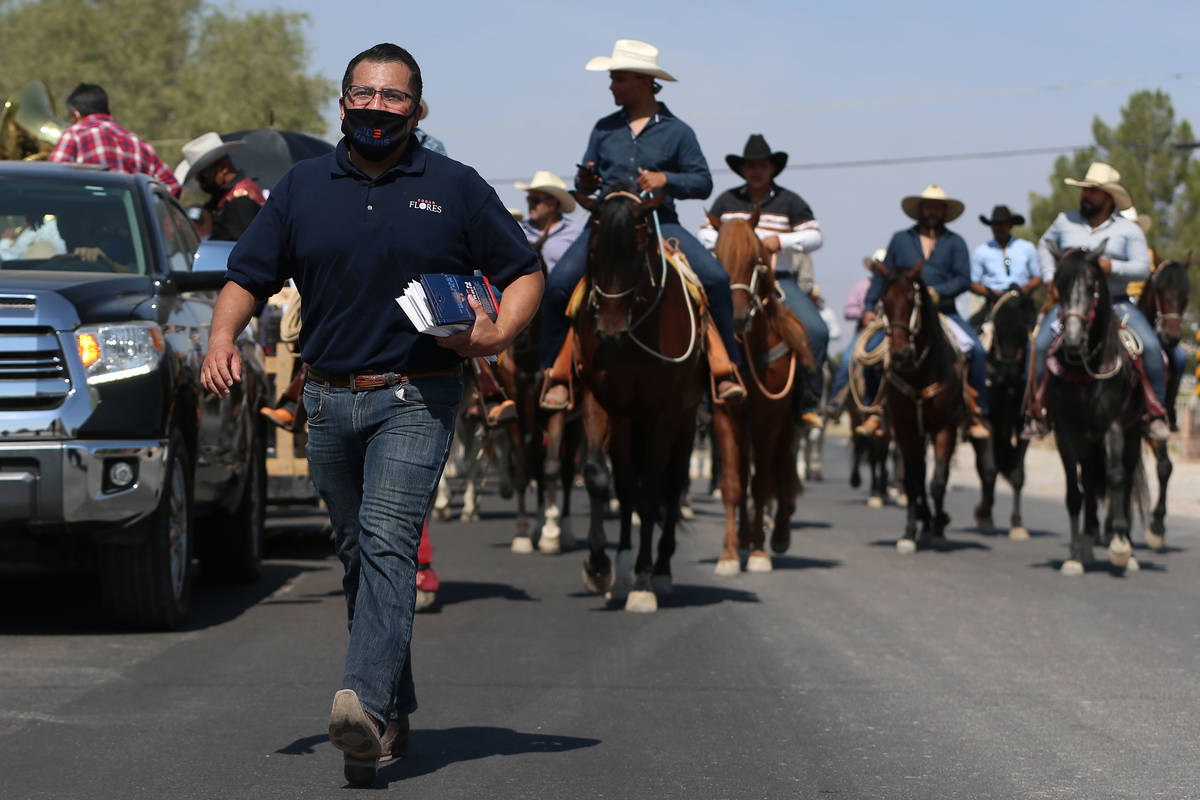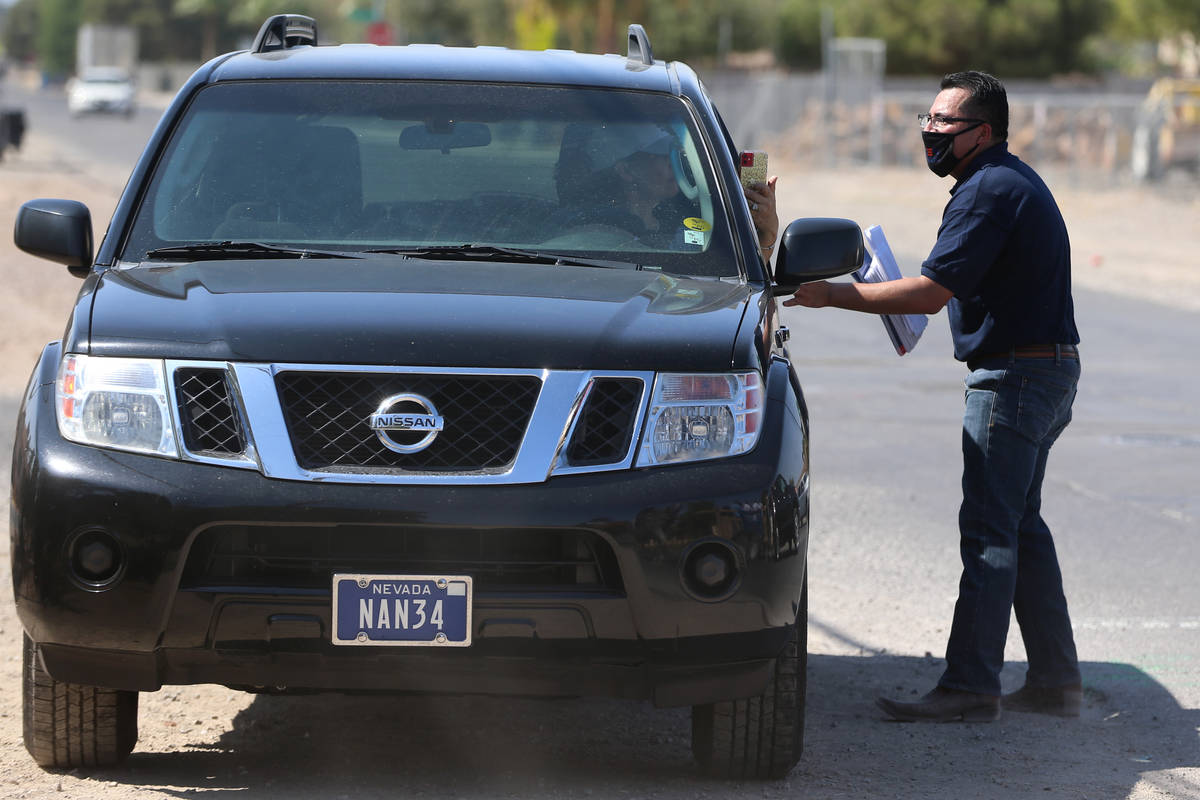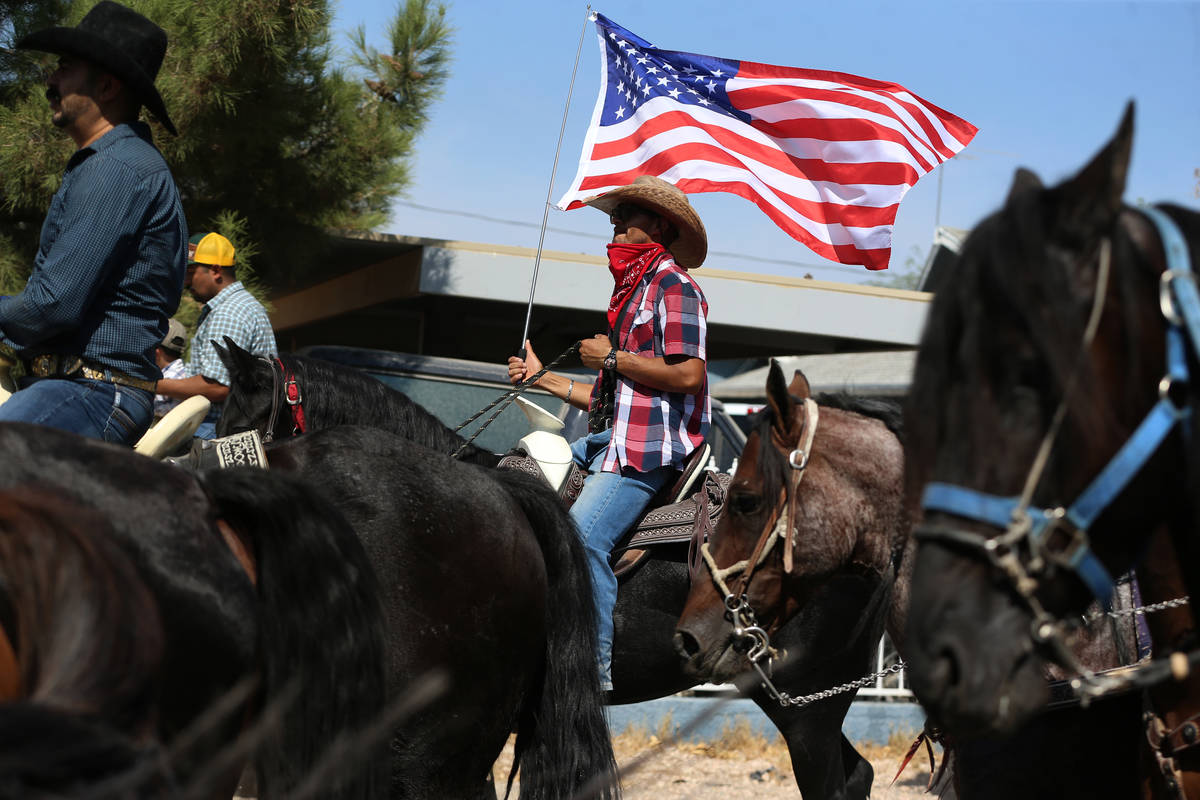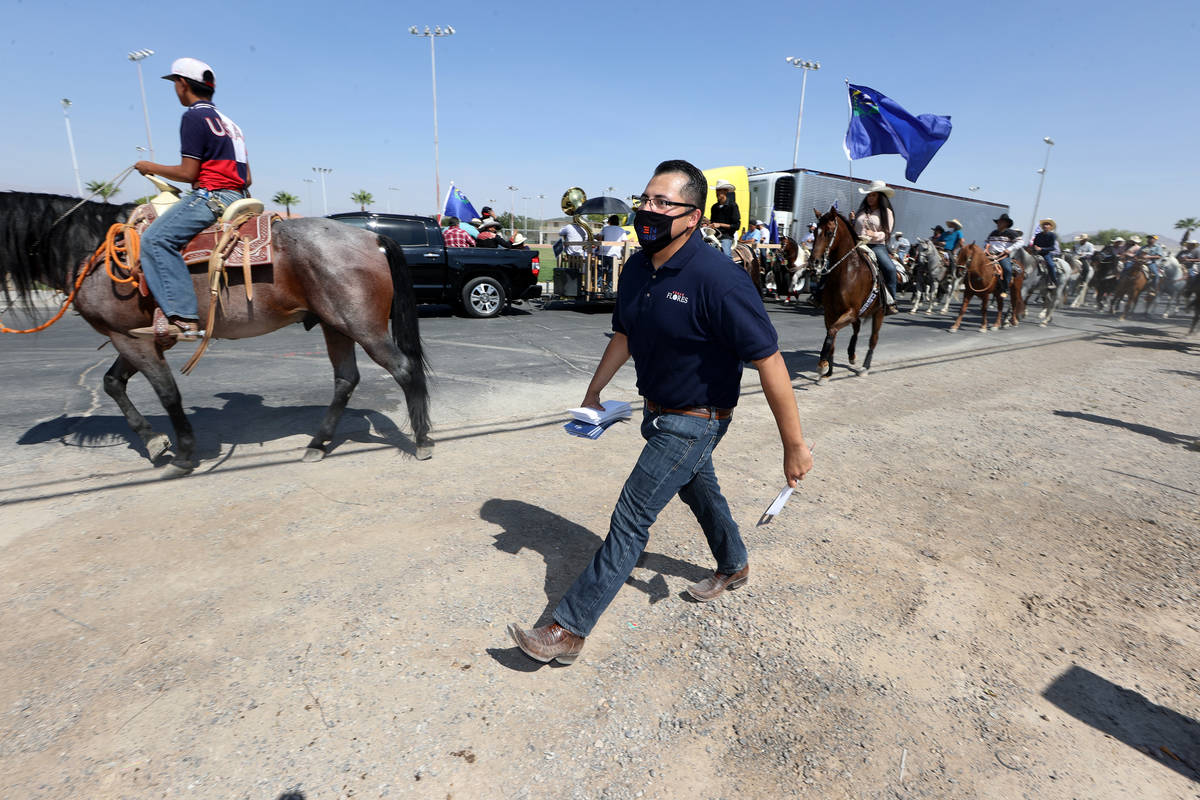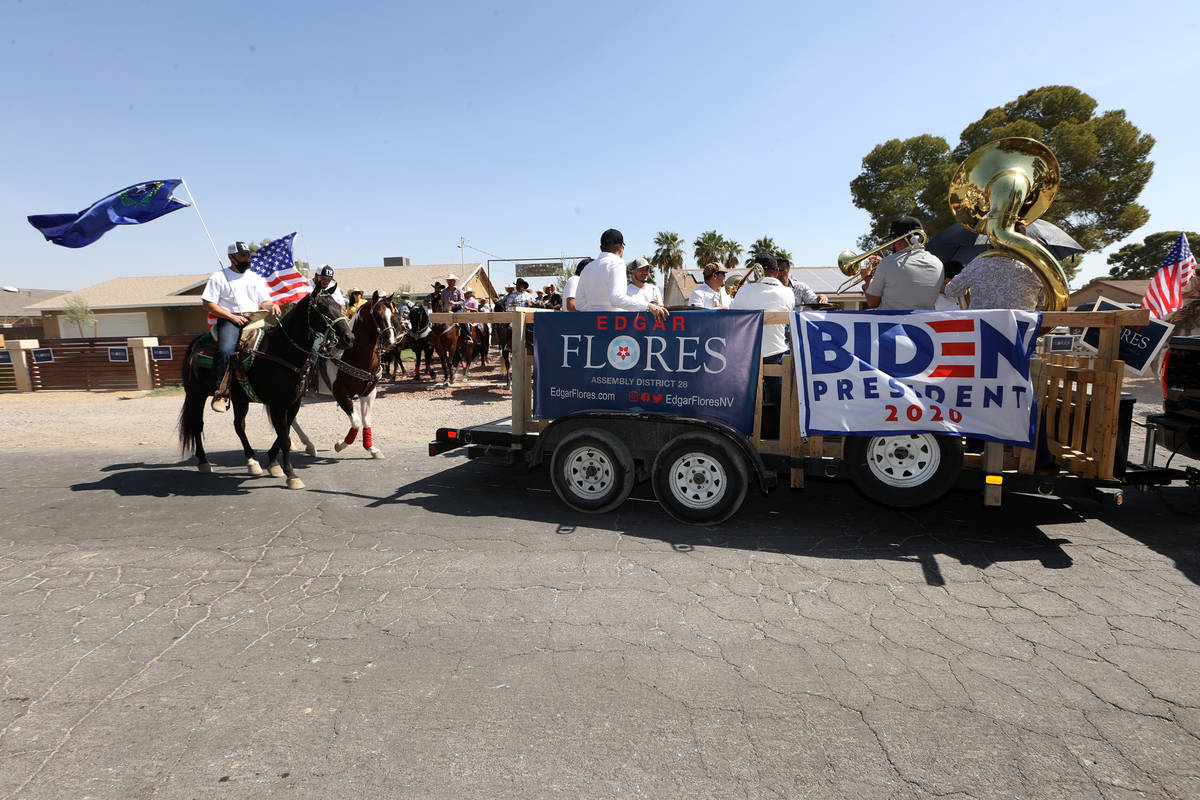 Nevada Assemblyman Edgar Flores canvassed in his east Las Vegas neighborhood on Saturday.
Flores, who is running for re-election in Assembly District 28, kicked off a campaign literature drop Saturday morning with many supporters on horseback.
The event, which included distribution of literature for his campaign and for the Biden-Harris campaign, was designed to promote the vote within Latino community, Flores noted in an email to the Review-Journal on Friday.