Operator chosen for Las Vegas courtyard program for homeless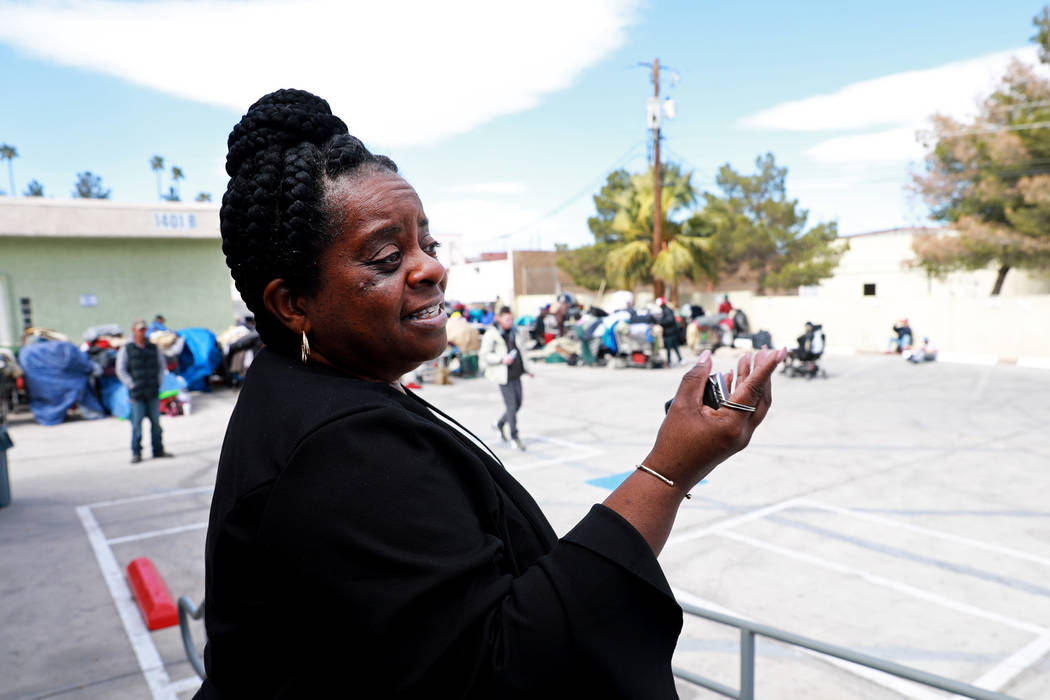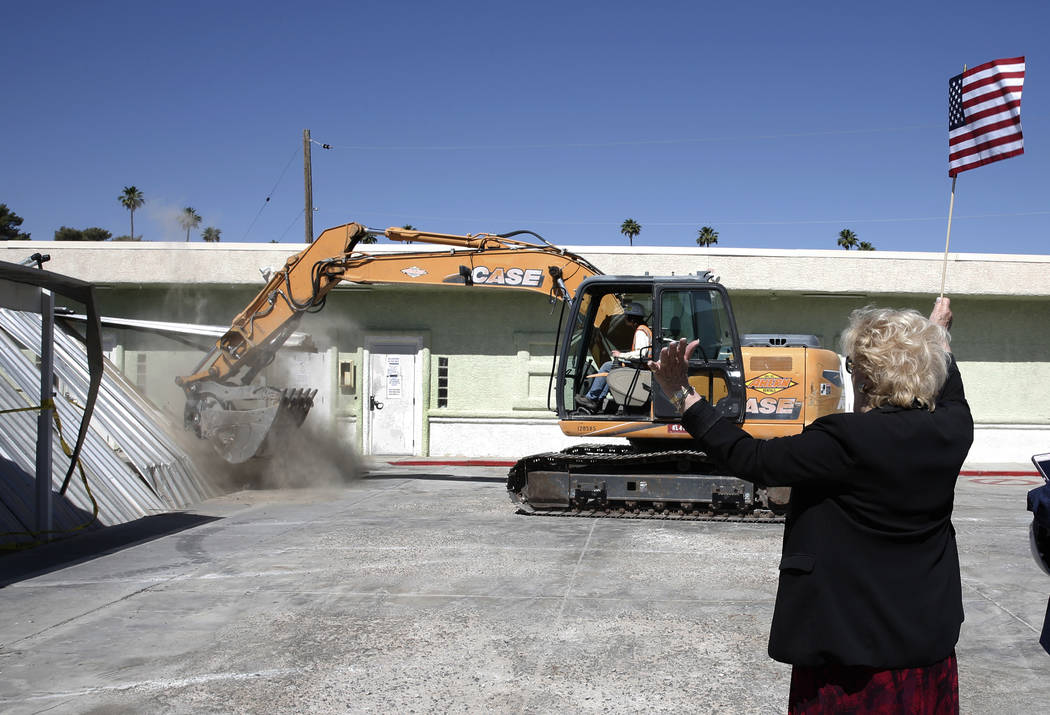 The Las Vegas Community Health Improvement Program will manage the city's new courtyard for the downtown homeless population as the facility transitions to a 24/7 operation.
The Las Vegas City Council approved a two-year, $2.1 million contract on Wednesday with the organization for the courtyard that's already operating at 1401 Las Vegas Boulevard North. The council also OK'd a $752,469 contract with LG Architects, Inc., to design the permanent courtyard on the site.
The city established a courtyard last year in a pilot phase, aimed at providing the city's homeless population with one place to access a range of services — housing, health care and employment information — in an area of Las Vegas where shelters are clustered and street homelessness is widespread.
Construction on the $10 million permanent courtyard is slated to begin early next year, and reach completion by late 2019. The permanent campus at Las Vegas Boulevard and Foremaster Lane will include a kitchen, mailboxes, a pet kennel and shower and bathrooms.
Parking ticket program
People who receive a parking ticket in Las Vegas for an infraction that doesn't involve public safety can buy school supplies that will go to homeless and disadvantaged students rather than paying the ticket directly, under a new program the council OK'd on Wednesday.
The parking ticket program applies to any non-public safety parking ticket the city issues from June 10 to July 10, Economic and Urban Development Director Bill Arent said.
The city is working with the local nonprofit Project 150 to distribute the school supplies to high school students before the 2018-19 school year. That group of students is often forgotten, Project 150 Executive Director Meli Pulido said.
"They don't want to cause any problems and they don't want to ask for too much," Pulido said.
The preferred school-supply donations include heavy-duty backpacks, college-ruled spiral notebooks and 8 gigabit or higher flash drives.
The council laid the groundwork for the program in 2016 and has run a similar program with gifts for children around the holidays.
Contact Jamie Munks at jmunks@reviewjournal.com or 702-383-0340. Follow @Journo_Jamie_ on Twitter.
Las Vegas parking tickets program
For non-public safety parking tickets issued between June 10 and July 10 in the city of Las Vegas, people can bring school supplies worth at least the equivalent of their ticket to the city's Parking Services Office at 500 S. Main St. Any handicap-related violations, double parking and traffic hazard infractions are among the excluded violations.
Possible school supplies include:
*Heavy-duty backpacks
*Scientific calculators
*Mechanical and #2 pencils
*Combination locks
*College-ruled packs of paper and spiral notebooks
*Dividers and binder pouches
*Erasers, highlighters, black ink pens
*8 gigabit or higher flash drive