Ordinance requires automatic sprinklers in new Las Vegas homes
February 21, 2018 - 5:52 pm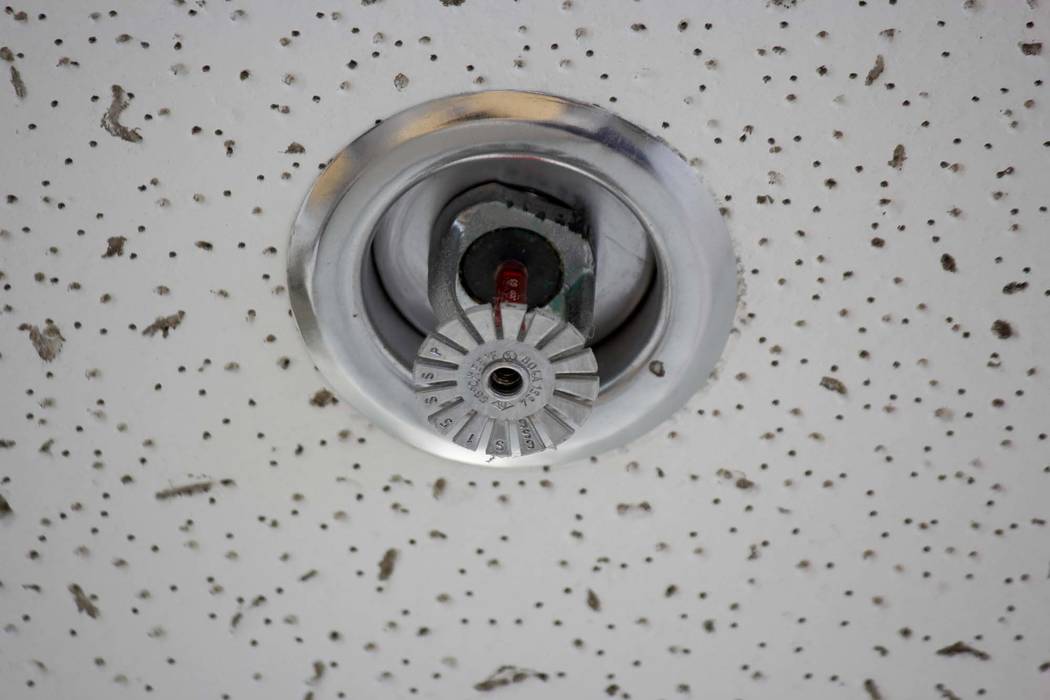 All new residences built in the city of Las Vegas will be required to have automatic sprinkler systems for fire suppression.
The Las Vegas City Council approved the ordinance Wednesday, after hearing assurances from city and Fire Department officials that the new rules will be watched closely in the first six months to avoid delays for homebuilders.
"Inspections will be done at the time requested, no holdover," Fire Chief Willie McDonald said.
City officials will monitor the inspection process for a six-month period "to make sure we're not holding them up," City Manager Scott Adams said.
The department's fire prevention division can perform the new checks in 10 or 15 minutes, not the hour estimated in an Applied Analysis study the Southern Nevada Homebuilders Association commissioned, Las Vegas Firefighters Local 1285 President Eric Littmann said.
A separate UNLV cost-benefit analysis commissioned by the city concluded the city should mandate automatic fire sprinklers in all new single-family homes. The UNLV study says smoke alarms, on their own, are "too little, too late" and don't provide enough warning to save lives.
Earlier this year, the association responded to the city's proposal with a letter contending homebuilders would need to pass along some or all of the costs of sprinkler installation by raising home prices.
The association-commissioned Applied Analysis study didn't factor in a mandate for homes that are 5,000 square feet or smaller, leaving the cost-benefit analysis "incomplete," according to the UNLV review.
UNLV's 2017 study found fire sprinkler systems installed in new homes pay for themselves in a year to 18 months. The city of Henderson already requires fire sprinklers in new homes.
"I'm very excited to support this and know that we can build and not be delayed," Councilwoman Michele Fiore said.
Contact Jamie Munks at jmunks@reviewjournal.com or 702-383-0340. Follow @Journo_Jamie_ on Twitter.