Project Enchilada is master plan for downtown Las Vegas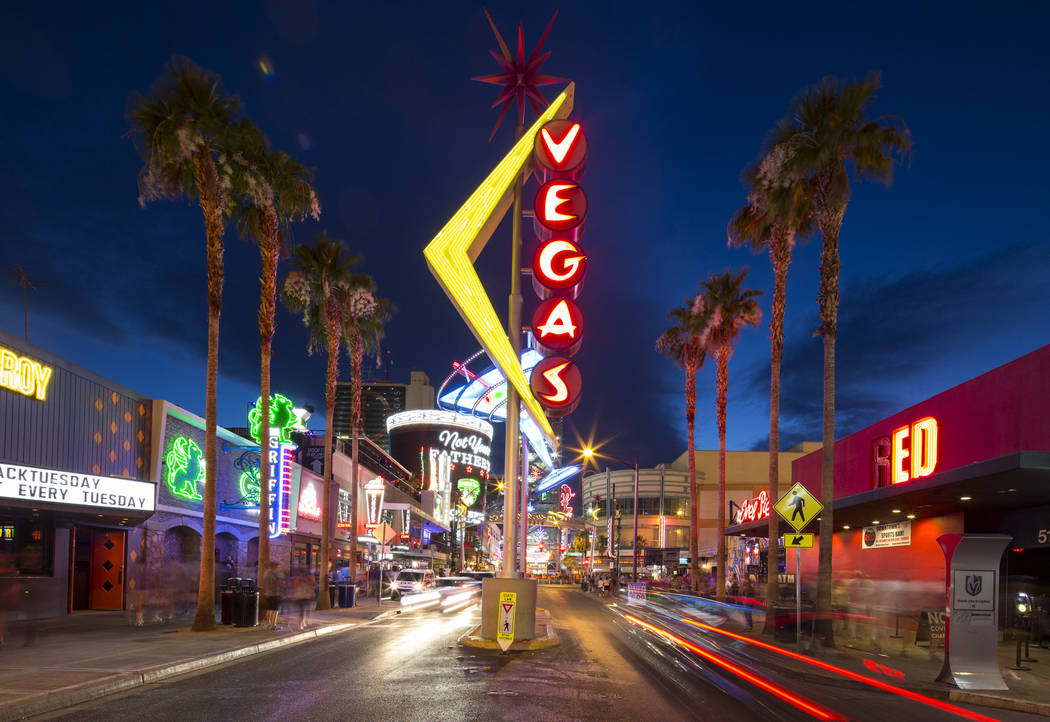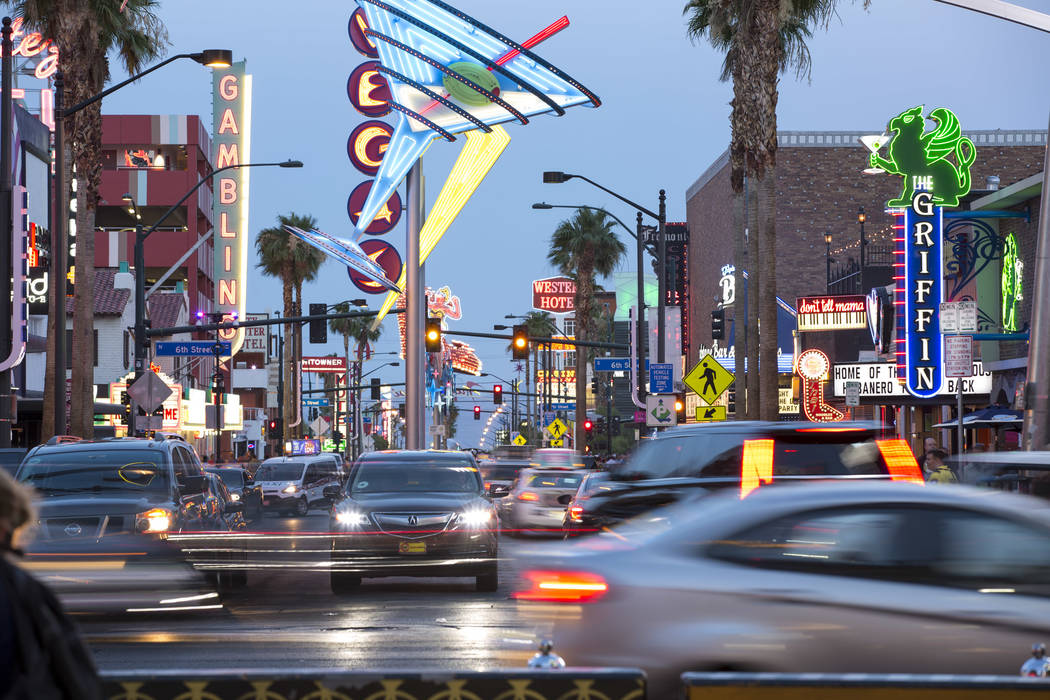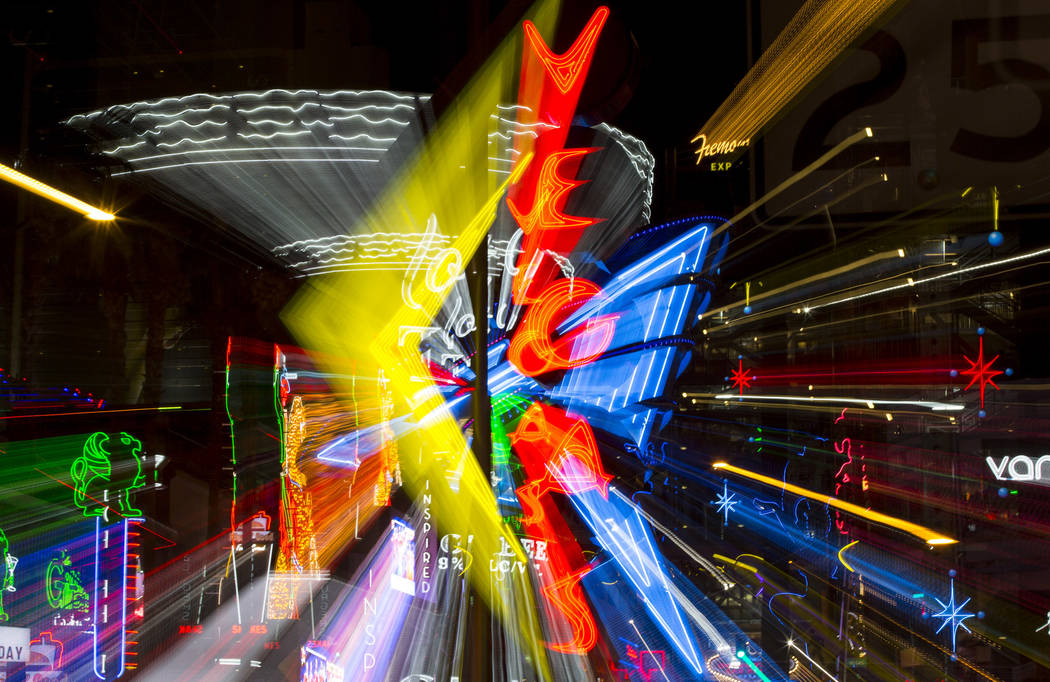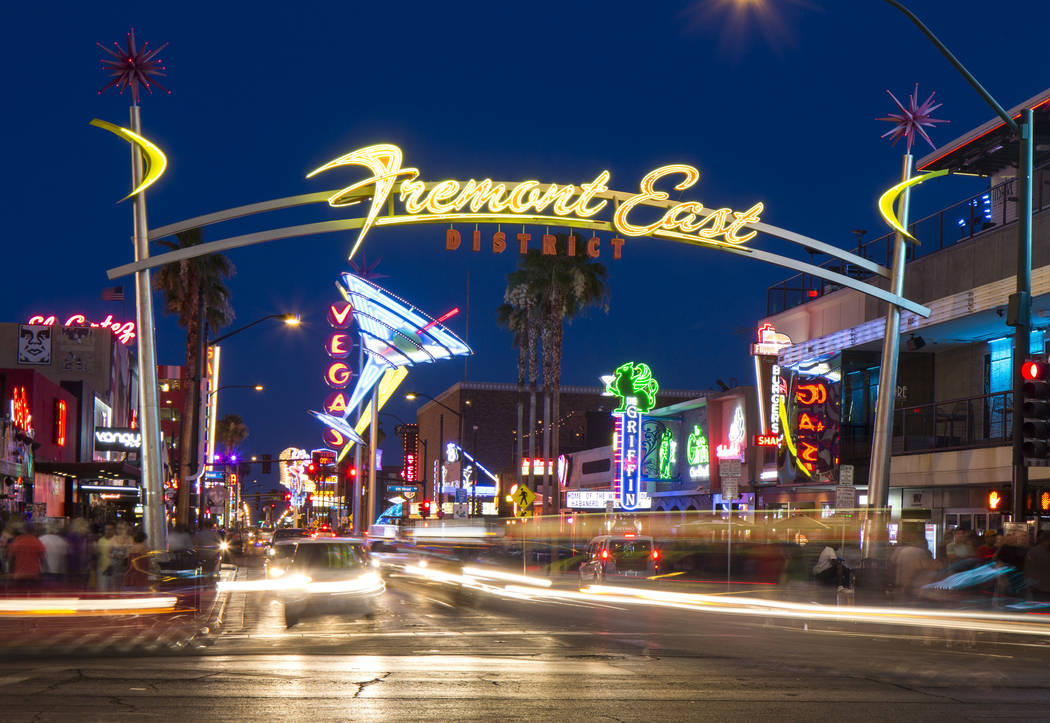 Las Vegas city officials see a new downtown revitalization effort as so all-encompassing, they've dubbed it Project Enchilada.
Essentially a focus on all of downtown Las Vegas that's rolling out of a master plan the City Council adopted two years ago, the project's aim is to boost the curb appeal with new landscaping, restored vintage neon signs and retail development. Among the goals of the master plan are creating streets "for people," and making downtown greener.
Project Enchilada encompasses the area bounded by Main Street, Eastern Avenue, U.S. Highway 95 and Charleston Boulevard, but the first area to get the treatment is a high-profile stretch of Fremont Street from Las Vegas Boulevard to 14th Street.
"We are looking at a project for the first time that literally encompasses everything," City Attorney Brad Jerbic said.
The stretch of East Fremont Street is home to a cluster of closed motels Zappos chief Tony Hsieh's Downtown Project bought up as part of a property buying spree. They're blocks away from the downtown entertainment district, but they've been sitting stagnant for years.
City officials are planning to partner with the Downtown Project in sprucing up the area, Jerbic said.
The rehabilitation of some of the older signs in the area could be funded through a city Centennial Commission grant, Jerbic said.
Once the building facades and landscaping upgrades have been addressed, city officials will turn to developing a "retail strategic plan" for the area, and plan to designate the stretch as an official parade route for Las Vegas and build infrastructure for public transportation and bike routes.
"The linkage to the east side of town has been overlooked for a generation," Las Vegas Councilman Bob Coffin said. "We've got an underdeveloped area that's ripe for growth."
An east Fremont Street shaded by a canopy of deciduous trees reminds Coffin of Las Vegas decades ago, when air conditioning was less prevalent.
"We relied on shade," Coffin said.
Over the years, buildings were built closer to the street, and people would move quickly from their air-conditioned cars to air-conditioned buildings.
"Trees weren't considered as necessary, they were considered ornamental," Coffin said. "Now we're changing all that."
Contact Jamie Munks at jmunks@reviewjournal.com or 702-383-0340. Follow @Journo_Jamie_ on Twitter.