School crowding prompts Las Vegas official to say no to development
October 13, 2017 - 6:59 pm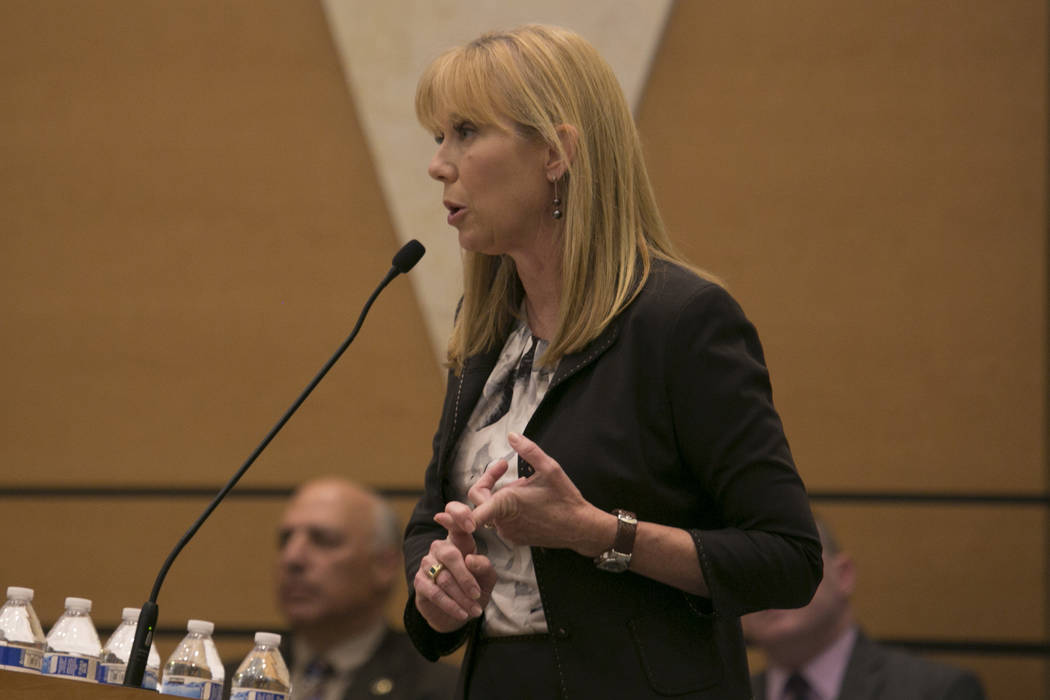 Las Vegas Planning Commissioner Christina Roush is taking a stand against a mentality in the Las Vegas valley she sees as "build, build, build, and think about the schools later."
Roush cast the lone no vote this week on Richmond American Homes' proposal to build 69 homes on 17 acres in the northwest valley, not because she takes issue with the developer's plan but because some schools in the area are already significantly over capacity.
"I'm going to start voting no on these because I think it's got to start somewhere," Roush said during the Tuesday meeting of the Planning Commission. "I think as a governing body we have to take a stand that we are not going to tolerate overcrowding in our schools any longer."
According to Clark County School District calculations submitted to the city, this northwest development proposal would yield 14 elementary school students, seven middle school students and nine high school students.
But schools in that area are crowded. Marshal Darnell Elementary School is at 130 percent capacity, and Centennial High School is at 124 percent capacity. Edmundo Escobado Middle School is at roughly 81 percent capacity, according to data released by CCSD on Friday.
CCSD is at 107 percent capacity district-wide, according to the report.
"I don't govern school policy, how schools are paid for, but in making a decision on land use, we send a strong message one way or another whether we care about education," Roush told the Review-Journal on Friday. "If a school is at 130 percent capacity and we approve 80 more homes in that area, what does that say?"
Ward 2 City Councilman Steve Seroka appointed Roush to the planning commission after he took office in July. Roush also ran for that City Council seat in the spring but was eliminated in the April primary.
Roush said Friday that she will not vote no on all new subdivisions coming before the Planning Commission, but she's going to strongly consider the school report "every time now."
She said she's not satisfied "being at the bottom of the barrel" for education.
"I don't see how we can keep approving subdivisions when we're not building schools to keep up," Roush said. "If we don't stop it at the Planning Commission, where does it stop?"
Contact Jamie Munks at jmunks@reviewjournal.com or 702-383-0340. Follow @JamieMunksRJ on Twitter.