Seaman declares bid for Las Vegas mayor, touts 'keen ability'
Updated February 9, 2023 - 7:48 pm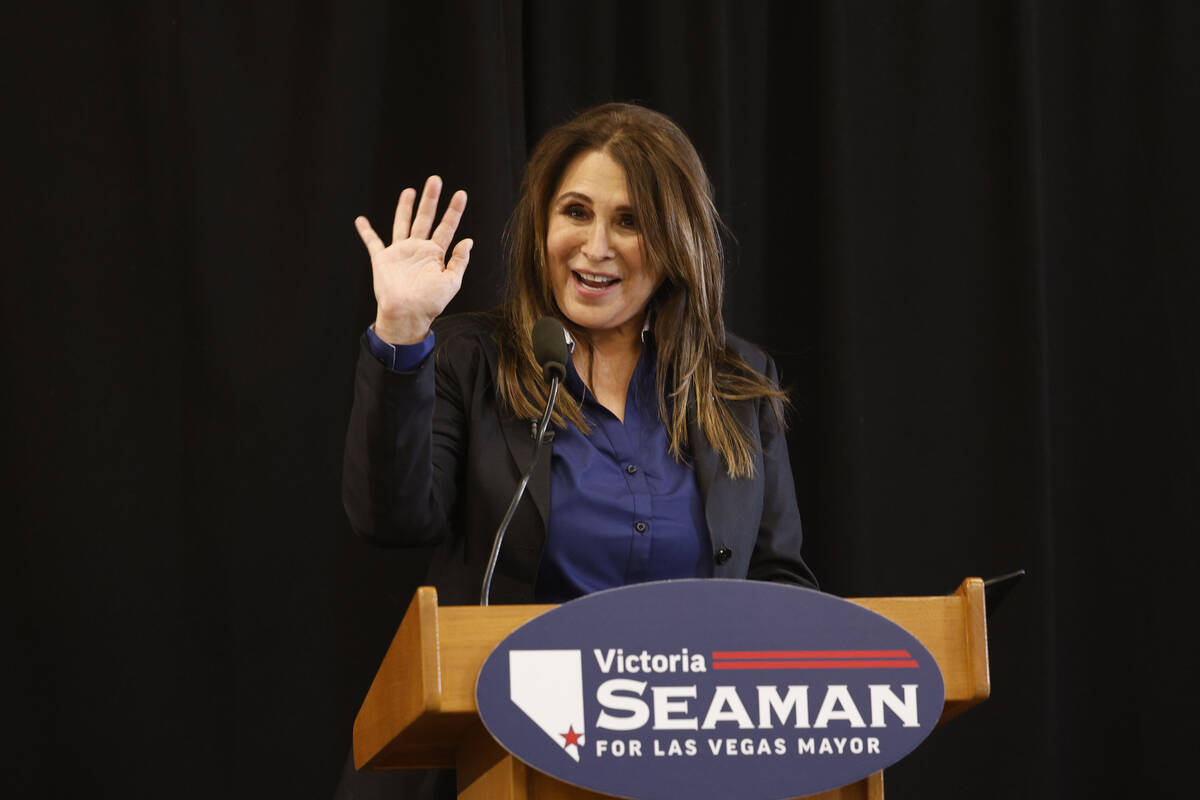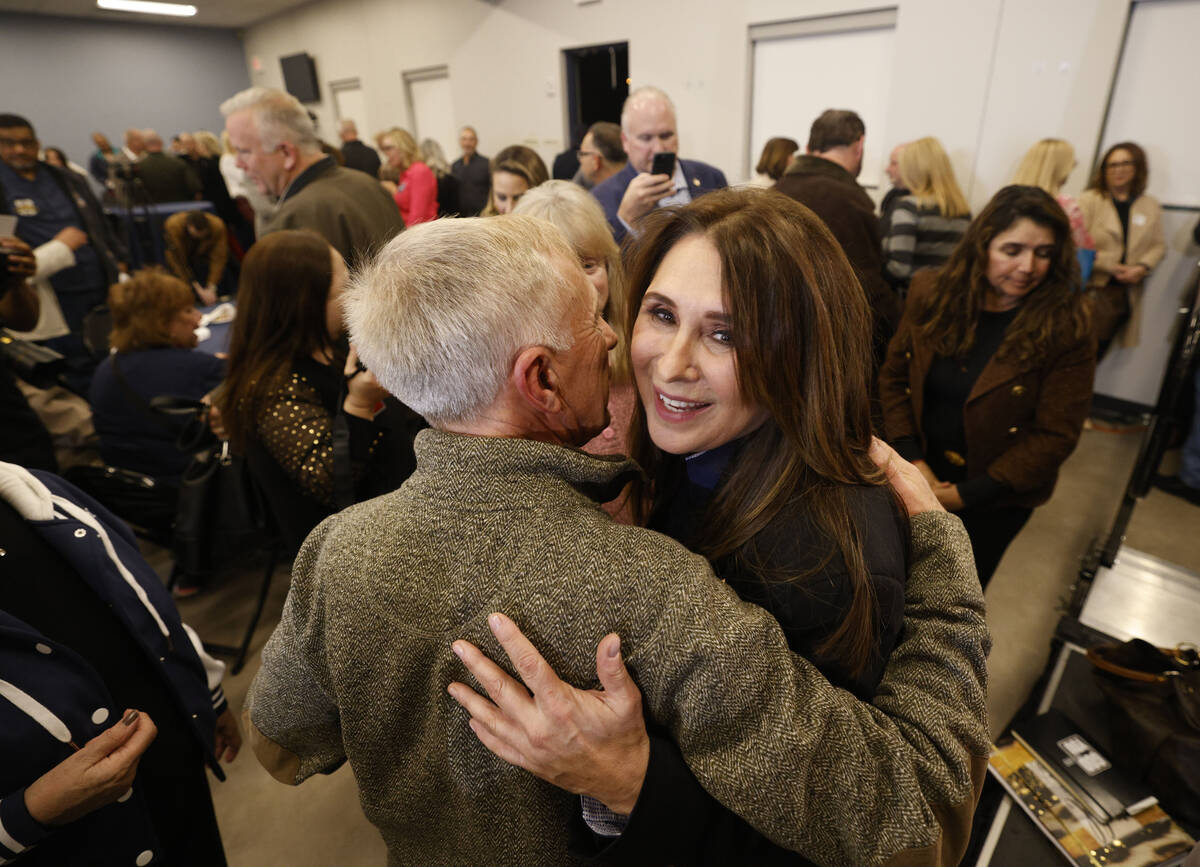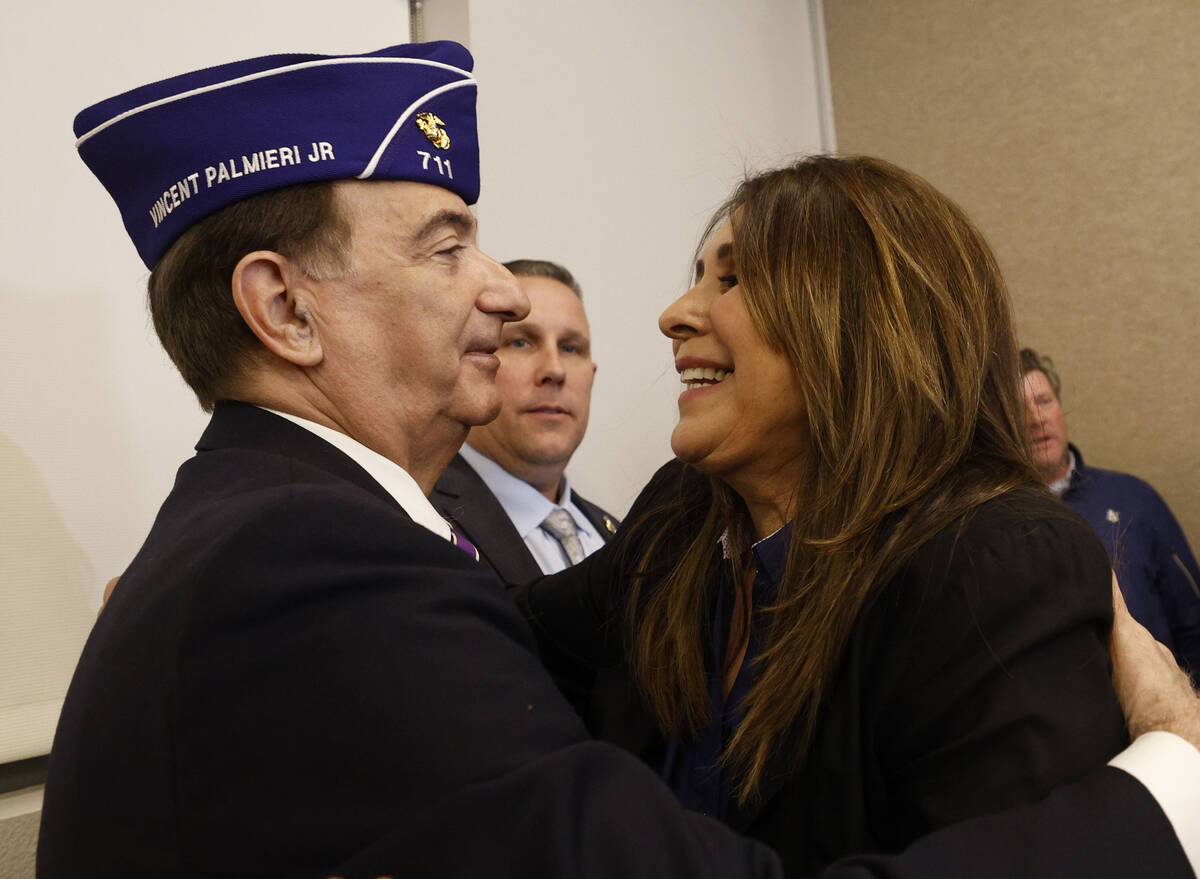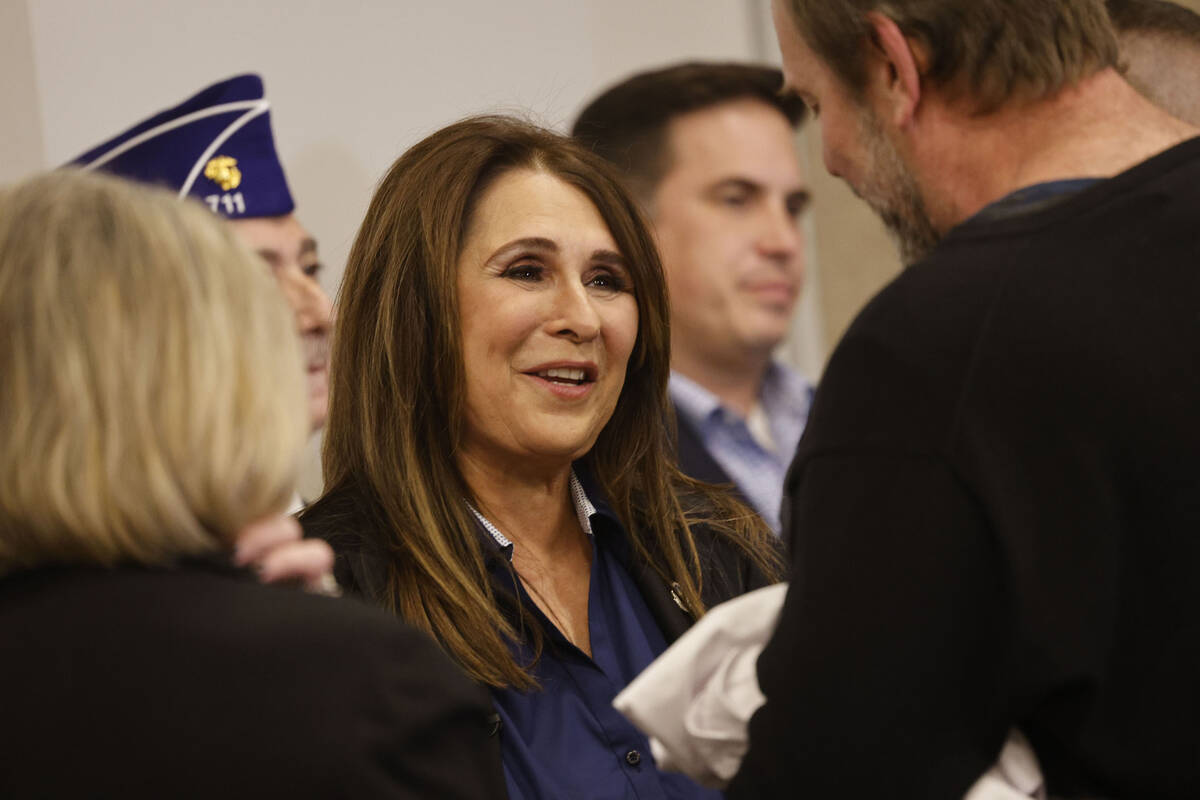 Las Vegas Councilwoman Victoria Seaman on Thursday announced her bid to be the city's next mayor.
The former Nevada assemblywoman, who's served on the council since 2019, joins a growing list of candidates to replace Mayor Carolyn Goodman, whose term ends in 2024. Goodman cannot run for re-election because of term limits.
Seaman pitched her campaign to supporters at the Veterans Memorial Center in Summerlin, which she touted as an "important announcement."
Seaman said her top priorities are public safety, economic diversity, "sports innovation," and bringing "first-class" medical facilities to Las Vegas. She said she would also try to help residents experiencing homelessness, addiction and mental health challenges.
"I have a keen ability to recognize and face head-on complicated issues that impact our residents," she told a packed room. "It is for this reason and my commitment for this city that I live in — and the support of my family — that I'm announcing my campaign for mayor of Las Vegas."
Fellow council member Cedric Crear, former U.S. Rep. Shelley Berkley and Kara Jenkins, the head of the Nevada Equal Rights Commission, previously threw their hats in the race.
Council rival
"I welcome my colleague to the race and look forward to many vigorous debates about our future and my vision for a safer, more prosperous Las Vegas," Crear said in a statement on Thursday.
Jenkins' campaign spokesperson Amanda Kennedy wrote: "This race will boil down to voters choosing from a roster of long time old guard politicians or a new fresh voice who embraces diversity and brings energy and new ideas to City Hall. Kara Jenkins is the fresh face ready to welcome the world to our city and roll out the red carpet for all who call Las Vegas home."
Berkley could not immediately be reached for comment.
Seaman was elected in a 2019 special election, replacing Councilman Steve Seroka, who resigned following a recall effort by the Laborers Union Local 872.
The union, which later endorsed Seaman, charged that Seroka had taken an anti-development stance on the defunct Badlands golf course.
She won re-election in a five-way primary last year, and her term expires in 2026.
Badlands case
Ongoing litigation with the Badlands developer in the politically charged issue has proven increasingly costly to the city and Seaman has pushed to settle the case.
She's also an animal welfare advocate who's tussled with the Animal Foundation, the nonprofit shelter contracted by Las Vegas, Clark County and North Las Vegas.
Seaman said the city can't "kick the can down the road" on those issues.
Seaman quarreled with then-Councilwoman Michele Fiore and last year filed a lawsuit against Fiore and the city, alleging assault and battery that stemmed from a high-profile altercation at City Hall in 2021.
The lawsuit claims city officials destroyed evidence, including a video of the supposed fight. A report commissioned by the city, and released after the lawsuit was filed alleged that both lawmakers violated the code of conduct when they attacked each other.
A native of California, and one of three Latinas in the diverse seven-member, nonpartisan council, Seaman has lived in Nevada since 2005.
Seaman holds an associate's degree in political science from the College of Southern Nevada and a bachelor of urban studies with a minor in family studies, degrees she completed at UNLV.
The founder of Day Spas, she is a licensed esthetician, real estate agent and business broker.
Seaman credited her constituents for her tenure as councilwoman, "who entrusted me and have been vital to my success at City Hall," she said. "Las Vegas is a great city with many accomplishments over the last decade."
Contact Ricardo Torres-Cortez at rtorres@reviewjournal.com. Follow @rickytwrites on Twitter.