Laxalt brief supports Trump sanctuary cities lawsuit
Updated March 26, 2018 - 10:21 pm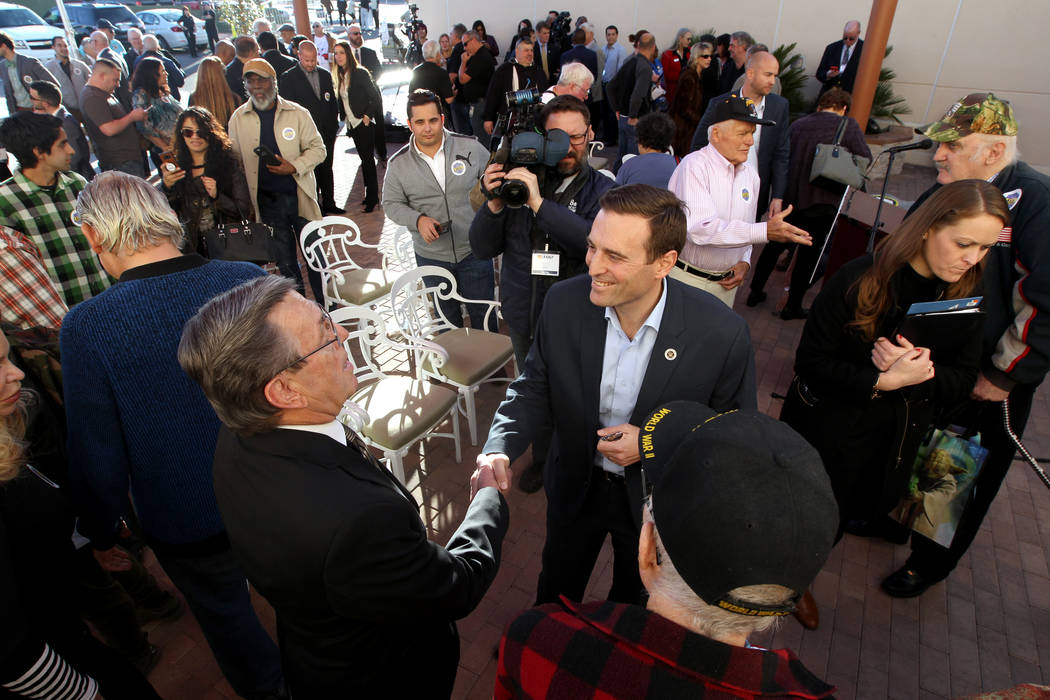 Nevada Attorney General Adam Laxalt filed a friend-of-the-court brief in support of the Trump administration's lawsuit challenging three California laws protecting undocumented immigrants.
The filing is the third time since June of 2017 that Laxalt, a Republican running for governor, has inserted Nevada into California lawsuits over immigration laws.
The California laws, all passed last year by the state Legislature, prevent local law enforcement from telling immigration agents when detainees are released; make it illegal for business owners to help federal agents in detaining or finding undocumented immigrants; and created a state program to inspect federal immigration detention centers.
In a statement, Laxalt said those laws create danger for Nevada by allowing people with "violent criminal histories" to cross state borders while avoiding federal law enforcement agencies.
"California's sanctuary policies challenged by the Department of Justice prevent federal and local law enforcement from working together to protect their communities," Laxalt said in a statement. "These policies are especially dangerous for neighboring states like Nevada by making it easier for those not lawfully in this country and with violent criminal histories to evade law enforcement and travel out of state."
Gov. Brian Sandoval declined to comment on the brief.
Other states' attorneys general signed onto the latest all-Republican brief, including those from Texas, Alabama, Arkansas, Florida, Georgia, Indiana, Kansas, Louisiana, Michigan, Missouri, Nebraska, Ohio, Oklahoma, South Carolina and West Virginia. Govs. Paul LePage of Maine and Phil Bryant of Mississippi also signed.
Laxalt made the same argument when he filed similar briefs in June and December in lawsuits over Trump's executive order that would have blocked sanctuary cities from receiving federal grants. A federal judge in San Francisco blocked Trump's order from being implemented.
Contact Colton Lochhead at clochhead@reviewjournal.com or 702-383-4638. Follow @ColtonLochhead on Twitter.