National Park Service floats peak-season fee increase at 17 sites
October 24, 2017 - 7:02 pm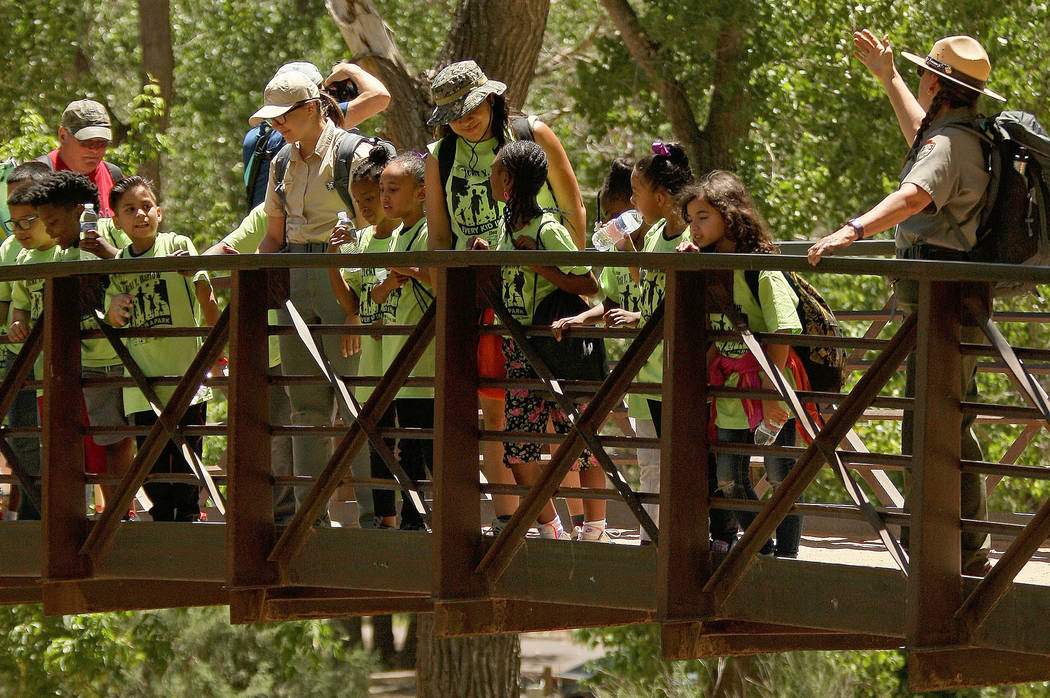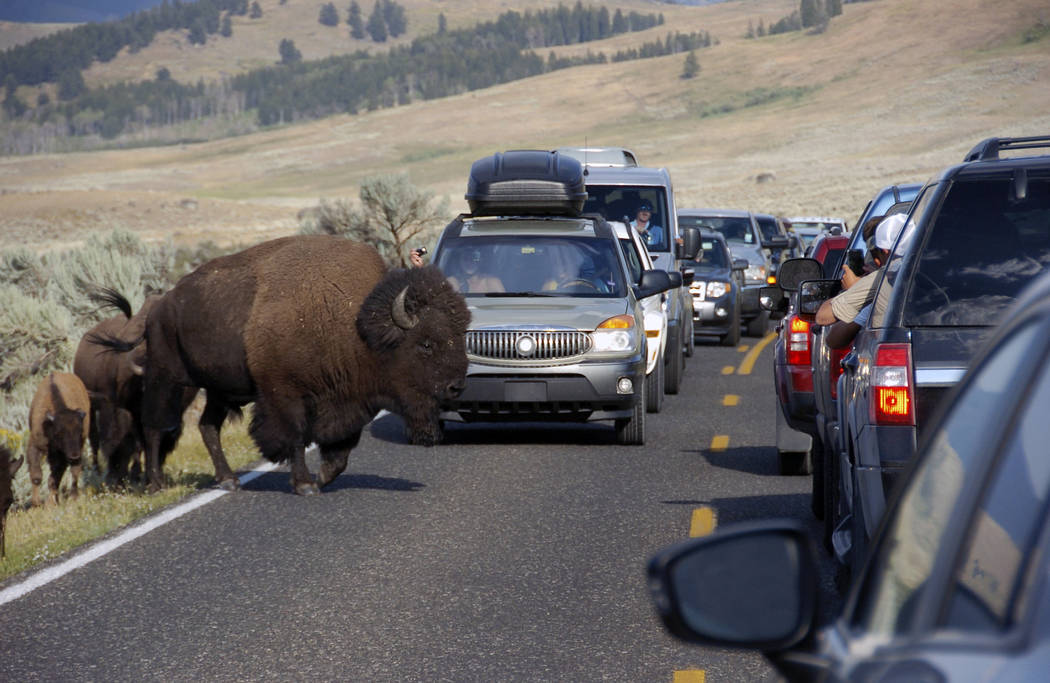 If you're planning a trip to Zion, Yellowstone or the Grand Canyon during the busiest part of the year, don't forget your wallet.
The National Park Service has proposed a dramatic, peak-season fee increase at some of its busiest and most iconic parks to fund improvements and boost revenue for the cash-strapped system.
During the busiest five months at 17 parks, entrance fees would more than double to $70 per vehicle, $50 per motorcycle and $30 per person starting next year.
The fee hike would impact a number of parks popular with Las Vegas residents and visitors, including Grand Canyon in Arizona; Joshua Tree, Sequoia-Kings Canyon and Yosemite in California; and Arches, Bryce Canyon, Canyonlands and Zion in Utah.
No park service sites in Nevada would be affected. The price for an annual park pass would remain $80.
Funds for repairs
Officials for the agency said the additional funds would be used to "improve facilities, infrastructure and visitor services, with an emphasis on deferred maintenance projects."
The park service announced the plan Tuesday and opened a 30-day public comment period on the idea.
The National Parks Conservation Association quickly blasted the proposal and the short window of time the public has to weigh in on it.
In a press release Tuesday, the nonprofit park advocacy group said fees alone won't address the $11.3 billion deferred maintenance backlog at the nation's parks.
"The administration just proposed a major cut to the National Park Service budget even as parks struggle with billions of dollars in needed repairs. If the administration wants to support national parks, it needs to walk the walk and work with Congress to address the maintenance backlog," association President and CEO Theresa Pierno said in the written statement. "We should not increase fees to such a degree as to make these places — protected for all Americans to experience — unaffordable for some families to visit. The solution to our parks' repair needs cannot and should not be largely shouldered by its visitors."
The 98-year-old association generally fights on the same side as the park service, but it's not unheard for the group to break ranks with the agency on policy issues.
"Sometimes we disagree with them. We definitely disagree with them on this," said Eric Bontrager, spokesman for the association.
Identifying the peak
Under the proposal, peak-season fees would be collected from May 1 through Sept. 30 at 12 parks: Arches, Bryce Canyon, Canyonlands, Grand Canyon, Sequoia-Kings Canyon, Yosemite and Zion, as well as Denali in Alaska, Glacier in Montana, Grand Teton in Wyoming, Olympic in Washington and Yellowstone in Wyoming, Idaho and Montana.
The peak season would run from Jan. 1 through May 31 at Joshua Tree National Park and from June 1 through Oct. 31 at Acadia in Maine, Mount Rainier in Washington, Rocky Mountain in Colorado and Shenandoah in Virginia.
The 17 parks were chosen because they are the top revenue earners for the service, accounting for 70 percent of all entrance fees collected nationwide.
The peak-season increase is expected to boost entrance fee revenues by about 34 percent, from just under $200 million in fiscal year 2016 to more than $268 million.
The park service is also proposing entrance and permit fee increases for commercial tour operators.
The nation's parks set a record in 2016 with almost 331 million visitors. Zion, which set a record of its own with 4.3 million visitors last year, is now developing a plan to deal with the crush, possibly by requiring reservations to get into the park 160 miles northeast of Las Vegas.
According to the service, only 118 of the 417 sites it manages currently charge an entrance fee. The fees at those park sites were increased in 2015 and 2016 after a lengthy planning process.
Contact Henry Brean at hbrean@reviewjournal.com or 702-383-0350. Follow @RefriedBrean on Twitter.