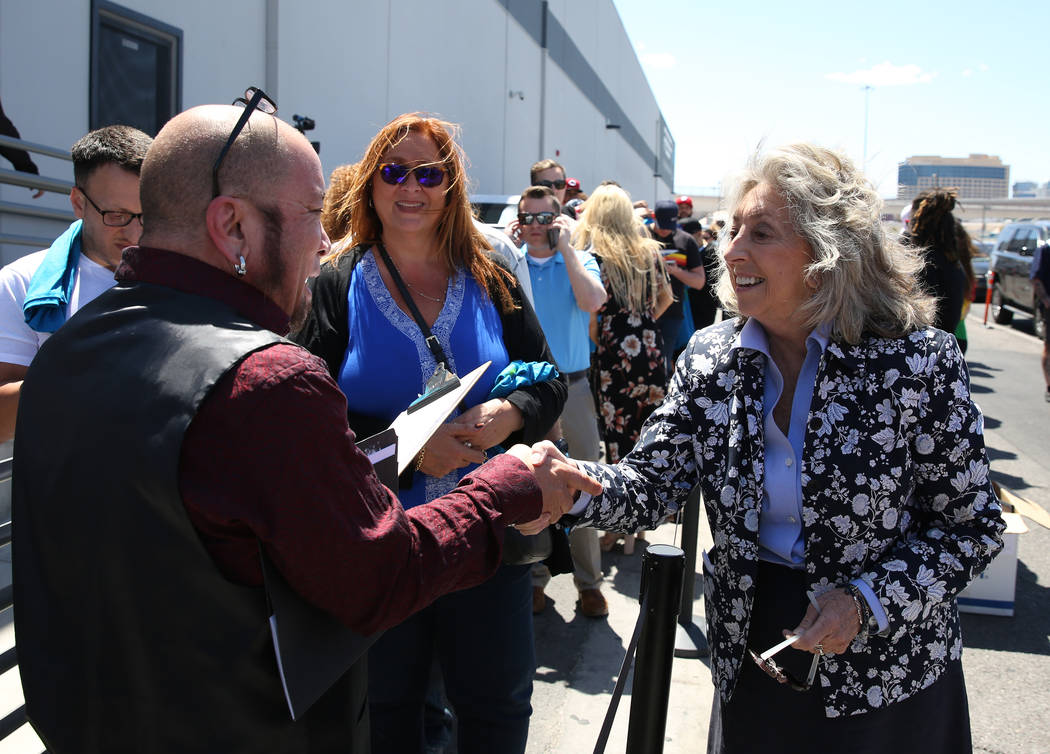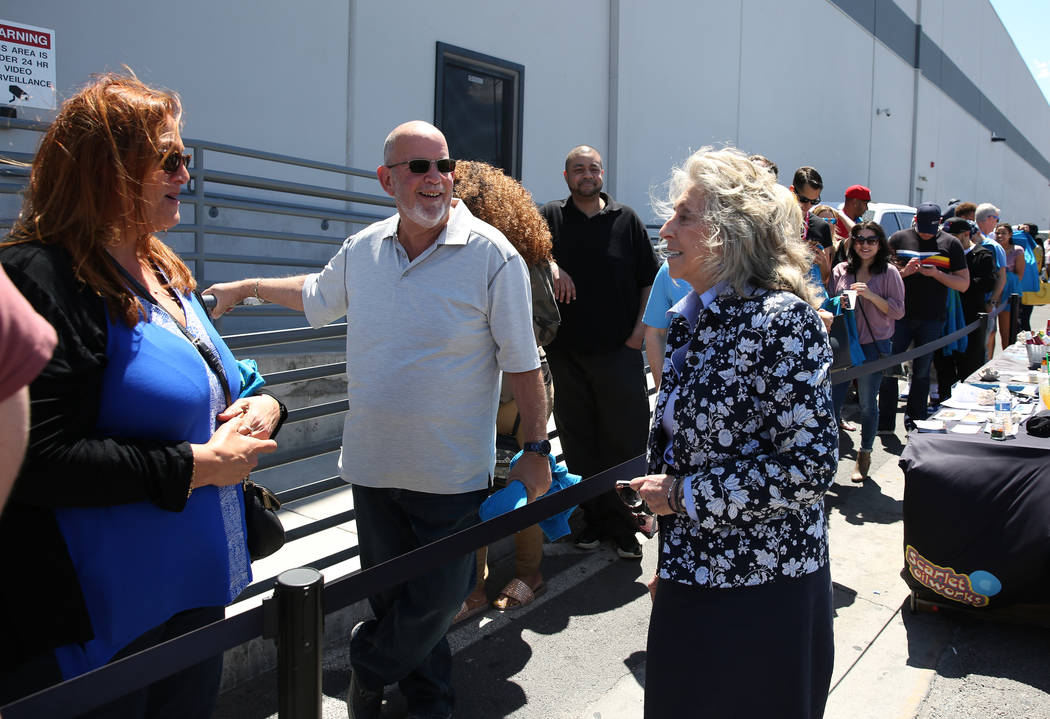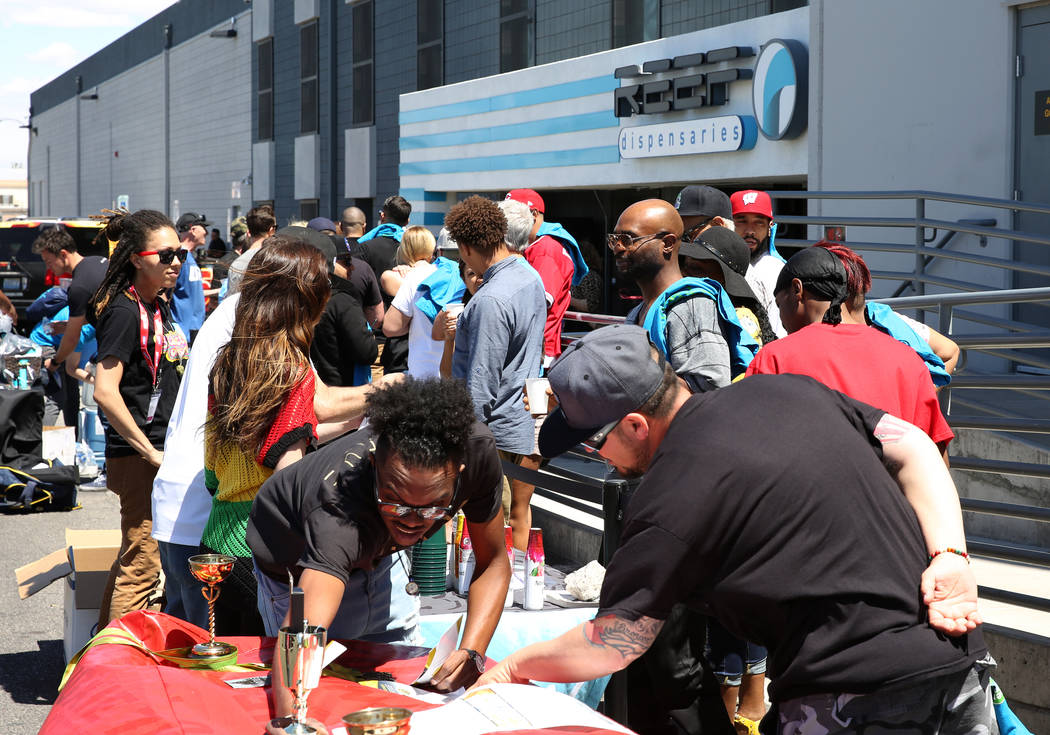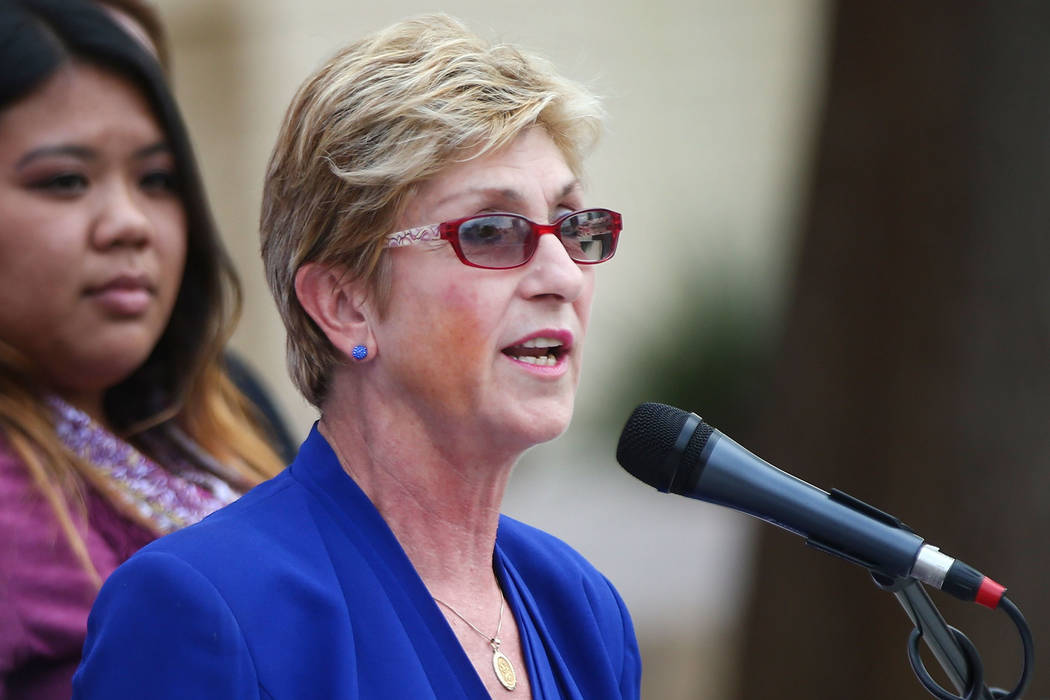 The state teachers union on Friday launched a new digital ad painting Democratic gubernatorial candidate Steve Sisolak as the "most conservative Democrat" in the race for Nevada's governorship.
The new 30-second ad hits the Clark County commissioner on a variety of issues, including his A- rating from the National Rifle Association in 2012, his vote to allow a developer to build new homes near Red Rock National Conservation Area, and his role in stripping proposed education funding from the bill that went on to fund the Raiders stadium project and Las Vegas Convention Center expansion through increased hotel room taxes.
"Don't let the label fool you. With Steve Sisolak, read the fine print. Sisolak received an A- rating from the NRA. He voted to develop near Red Rock after taking campaign cash from the builder. Sisolak killed new funding for schools and bragged that he's the most conservative Democrat they've ever seen," the ad says.
The Nevada State Education Association, the state teachers union, has endorsed Sisolak's primary opponent, fellow commissioner Chris Giunchigliani, in the race.
The ad goes on the praise Giunchigliani, as the progressive in the race who would "fight for more school funding" and as someone who supports expanding background checks on firearm purchases and transfers.
The five-figure ad buy will be directed at teachers and Democrats across Nevada, according to Chris Daly, deputy executive director of government relations for the statewide union.
Marijuana and voter registration
Politicians have begun using 4/20, the national marijuana holiday, as a tool to boost voter registration.
Two of Nevada's most weed-friendly Democrats — U.S. Rep Dina Titus and state Sen. Tick Segerblom — were on hand for 4/20 festivities outside of a marijuana dispensary just off theLas Vegas Strip to help promote voter registration efforts Friday.
"We feel that the Democratic party is very aligned with cannabis and marijuana, so we're trying to tell people that if they keep what they have, they need to register, and register Democratic," Segerblom said.
In recent months, leaders in the Democratic party have become more vocal in support of marijuana legalization on a federal level.
U.S. Senate Democratic leader Chuck Schumer on Friday announced that he would be introducing a new bill that would remove marijuana from the federal scheduling list — a signal that the national party seems poised to jump on the weed bandwagon.
If passed, Schumer's bill would leave legalization up to the individual states without fear of a federal crackdown.
Segerblom said the 4/20 event at Reef Dispensaries was crowded, but couldn't say for sure how many new voters they registered. But, he added, they plan to use the dispensaries as part of an ongoing effort to register more people to vote by leaving registration forms in the dispensaries.
Endorsements
The Nevada chapter of the AFL-CIO, which represents roughly 145,000 union workers across the state, rolled out its list of endorsed candidates for the 2018 elections on Friday, and did something somewhat unusual in two major competitive primaries.
The group endorsed both major Democratic gubernatorial candidates in Sisolak and Giunchigliani, as well as two of the Democrats vying against each other for the same nomination in the race for Nevada's 4th Congressional District in former U.S. Rep. Steven Horsford and current state Sen. Patricia Spearman.
"The Nevada labor movement is excited to support candidates who share our vision: strong unions, quality education and vocational programs, affordable health care for all, and a Nevada where people can work to provide a better life for their families," said Rusty McAllister, the executive secretary-treasurer of the state AFL-CIO chapter.
A full list of the group's endorsements can be found on its website.
Contact Colton Lochhead at clochhead@revviewjournal.com or 775-461-3820. Follow @ColtonLochhead on Twitter.